They're usually better known for hardly wearing any clothes but the cast of 2022's Love Island is set to become unlikely advocates for Slow Fashion after being given a wardrobe of vintage clothes.
Instead of an endless supply of cheap, fast fashion bikinis and outfits from brands such as Missguided and I Saw It First, who have all sponsored the show in previous years, the popular TV show's contestants have been given second-hand clothes from online auction platform, eBay.
The new eco-friendly partnership highlights just how easy it is to put together sustainable looks and could change the way viewers shop. Love Island contestants have been able to take in their own bikinis, shoes and some clothes but everything in the eBay shared wardrobe is pre-loved so they can mix and match looks.
'This is going into the homes of normal people who may never have considered the impact of their clothing before,' fashion buying and sustainability consultant Natalie Binns told BBC Radio 4's Woman's Hour.
Viewers can even access a 'shop the look' on the Love Island app or eBay website to find clothes similar to those being worn on screen by both the male and female contestants. The move is part of a concerted effort by the hit TV show to become more environmentally-friendly – but also reflects shoppers' change in values.
Sharing is Caring
Mike Spencer, Executive Producer of Love Island, said: 'As a show we strive to be a more eco-friendly production with more focus on ways in which we can visibly show this on screen.
'We aim to inspire our demographic and show that there are incredible finds to be had and how sharing is, in some small way, caring.
Dr Amna Khan, senior lecturer in consumer behaviours and retail at Manchester Metropolitan University, said the move was in response to the changing values of shoppers.
'The perception of preloved clothing has changed,' Dr Amna Khan, senior lecturer in consumer behaviours and retail at Manchester Metropolitcan University explained. 'Where it was once a case of only buying it if you couldn't afford anything else, it's now become trendy to wear second-hand.'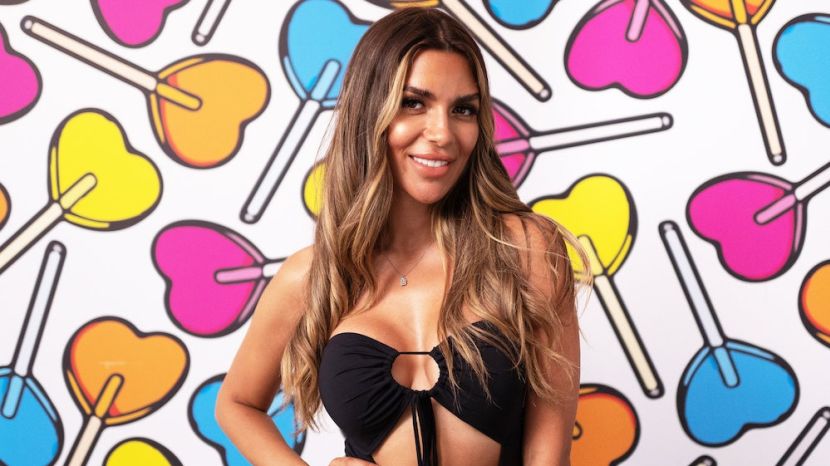 Previously, a constant procession of daily outfit changes by the contestants led to the show being labelled 'fast fashion's biggest advocate' by Depop's global head of sustainability, Justine Porterie.
Last year's winner Millie Court sent searches for a one-shouldered marble dress soaring and now has her own 33 piece collection available on online retailer ASOS, while Season Five's Molly-Mae Hague – who is currently said to be shopping for engagement rings with Love Island beau Tommy Fury – was appointed Creative Director of fast fashion retailer Pretty Little Thing.
But Eve Williams, chief marketing officer at eBay, said the partnership with the show is hoping to 'inspire the nation to think differently and make more conscious choices' when it comes to their closets.
The collaboration comes as new research from eBay shows that 20 per cent of Brits have bought more second-hand clothes than two years ago and that 16 per cent of their wardrobes are made up of pre-loved clothes. The research also showed that those aged 18 to 34 have the highest average percentage of second-hand clothes in their closet – 22 per cent of which is nearly double that of over 55s (12 per cent).
Throw Away Fashion
Fast fashion has a devastating impact on the environment with 13 million items of clothing going into landfill in the UK each week. Globally, two-thirds of garments made each year go to landfill. That's the equivalent to the height of the Eiffel Tower every 16 seconds, according to a report by Fashion Network.
'If that's not graphic enough, new analysis from childrenswear brand Five of Us reveals it would take less than a year for the amount of clothing that's tossed into landfill to equal the distance to the moon,' the network said.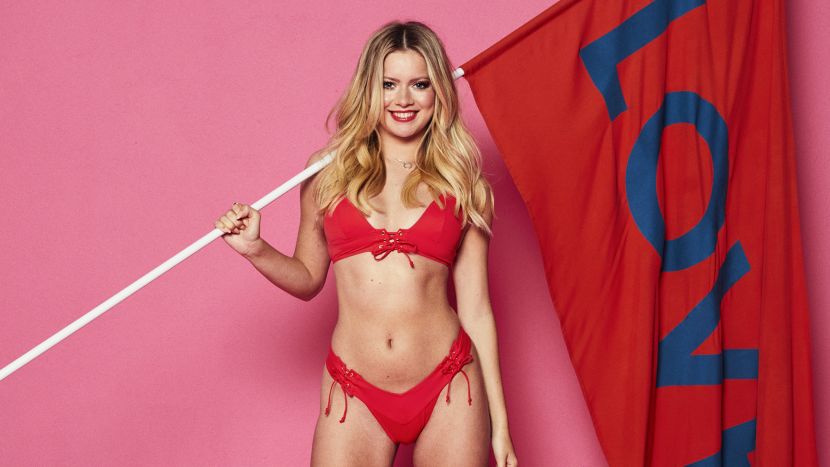 One in two people throw unwanted clothes straight into the bin without considering selling them, recycling or donating them to charity. Clothes have the fourth highest impact on the environment and the climate, exceeded only by food, housing and transport, according to the European Environment Agency.
That's because it takes 2,700 litres of water to make one cotton shirt, the World Resource Institute has said, and creates a significant amount of greenhouse gas emissions which cause climate change – the fashion industry is responsible for between eight and ten per cent of global emissions, according to the UN. That's more than the shipping and aviation sectors combined.
The production process itself comes at a huge environmental cost. Raw materials such as cotton uses around 2.5 per cent of the world's farmland, and polyester requires an estimated 342 million barrels of oil every year. Clothes dyes uses 43 million tonnes of chemicals a year
Textiles can take up to 200 years to decompose leeching microplastics into the soil and sea. If they're not dumped in landfill, discarded clothes are burnt in incinerators, belching out carcinogenic toxins and adding to air pollution.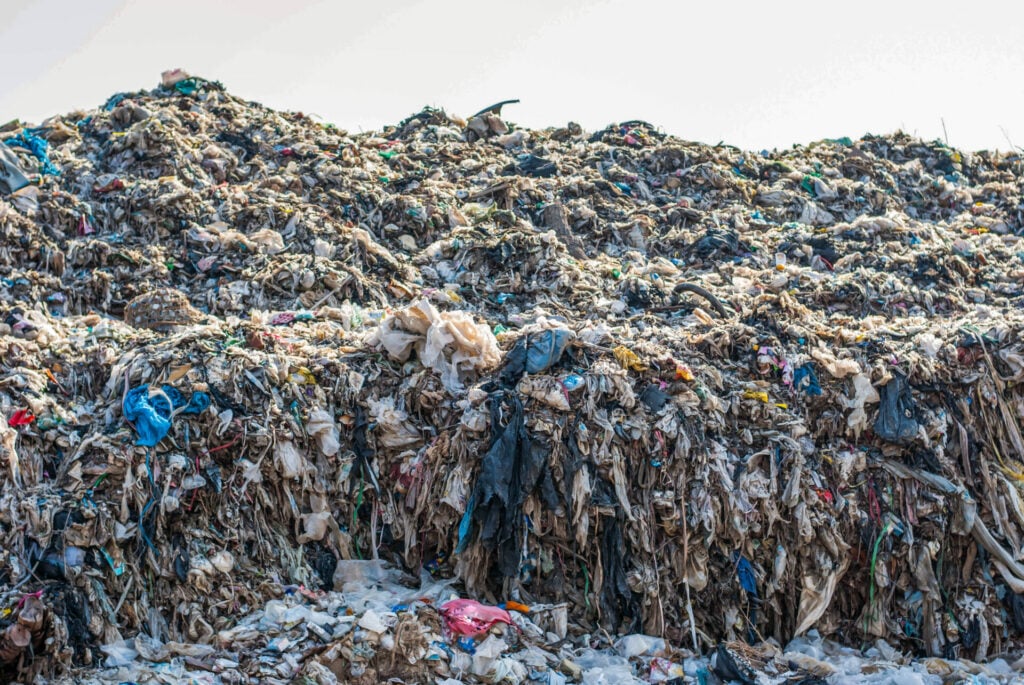 And sales are set to increase by up to 65 per cent by 2030, according to the World Bank with the amount of disposable fashion being thrown away set to increase by an alarming rate – it has doubled to 14 million tons per year in the last 20 years in America alone.
Current research says in Britain the average person has 57 unworn items in their wardrobe with two-fifths of 16-24 years buying clothes online at least once a week. So what is the solution?
Lowering your Fashion Footprint
The United Nations has rolled out the #ActNow Fashion Challenge which is happening on 6 August and aims to change consumer patterns as part of the ActNow Climate Campaign. You simply log all of your actions to zero-waste fashion on social media using the #ActNow hashtag and log it on the UN site. Here's how you can lower your fashion footprint:
Buy Less Do you really need another dress, pair of shoes or jeans? Ask yourself if you can wear it a minimum of 30 times, the UN suggests. If not, forget about it. You'll be curbing your consumption and your carbon footprint. Set yourself a limit of eight new items a year – doing this could reduce the fashion industry's emissions by 37% in the world's major cities, according to research by Leeds University and design company Arup.
Old is the new new Do as the Love Islanders are and wear vintage clothes. Shop in thrift stores, on eBay, at jumble sales and swap clothes with your friends. Thankfully, the vintage sector is growing fast. Research from eBay UK showed it saw one sale of second-hand clothing for every second of 2022.
Upcycle to create something new Redesign clothes to bring them up-to-date. Repair broken zips and missing buttons. Use the fabric to make a quilt or dolls clothes. There's always something you can make.
Reduce water waste Wash clothes less frequently. Most of us are in the habit of wearing something once and automatically cleaning it whether it's dirty or not. If there's a spill or stain try spot cleaning. If something is just creased, hang it in the bathroom while you have a shower and see it freshen up like new.
Spread the love Donate your unwanted clothes, and swap with friends. See if there are NGOs looking for unwanted clothes for children and families abroad.
Ditch the landfill Many retailers offer recycling programs. Some will even purchase, refurbish, and resell gently worn garments.
Buy slow fashion Don't buy cheap, single-wear disposable clothes. Buy sustainable garments that are made from recycled and sustainable sources. Even designer brands can be brought second-hand on resale sites such as Vestiaire Collective, Sellier, and FarFetch's pre-loved page.
Rent Clothes Follow many celebrities and British Prime Minister Boris Johnson's wife Carrie and rent your clothes. She even rented her wedding dress. The rental sector is booming, and is predicted to increase by 65 per cent to about £1.65bn worldwide by 2025. If renting replaced just ten per cent of new purchases every year it would save 160,000 tonnes of carbon dioxide in the UK alone.