Pop Quiz: what do Paris, New York and London have in common? Yes, they're all cosmopolitan metropolises most of us have been to or have on our bucket list to visit but that's not it. The answer is they're the smartest smart cities in the world, according to the IESE Business School's Smart Cities Index.
All well and good but what exactly are smart cities. Let's start with a boring definition: 'A smart city is a place where traditional networks and services are made more efficient with the use of digital solutions for the benefit of its inhabitants and businesses.'
So says the European Commission, whose dry prose fails spectacularly to capture the awesome promise of what smart cities can deliver.
Smart Cities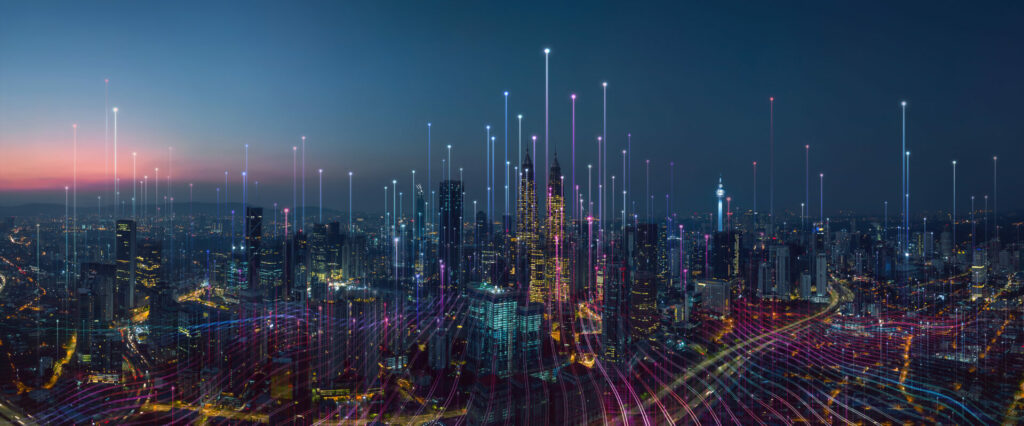 Here's a far funkier way of looking at it: an everyday city has buildings, people, infrastructure and all the stuff that make up a metropolis. A smart city has all this – but in a hi-tech, interconnected way, and usually has a keen eye on sustainability, too.
Which means better transport, less energy waste, streamlined services, safer communities and the overall feeling that the things behind everyday life have been 'joined up', so to speak – with technology and data acting as the bedrock.
So you might be wondering why the Big Apple, The Old Smoke and City of Lights scored so highly. Sure, all have been given a modern, digital upgrade over the past decade, but for a truly smart city, you kind of have to start from scratch.
Which is where the UAE comes in.
A $200bn Vision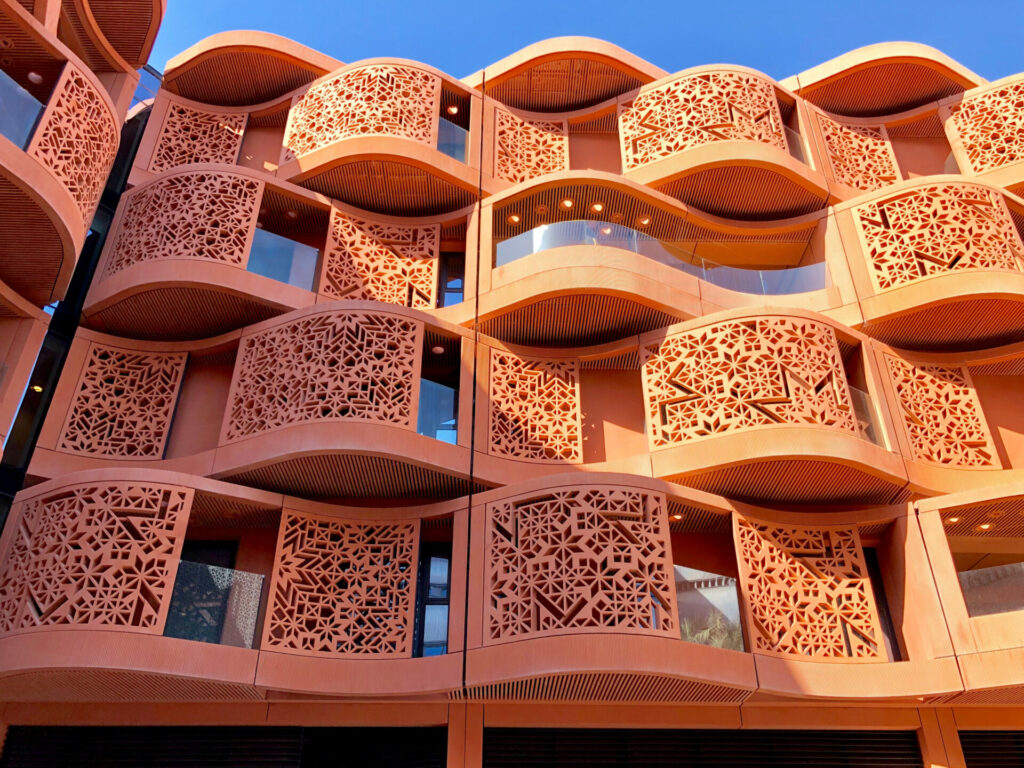 Abu Dhabi and Dubai have already been ranked as the smartest cities in the MENA region, though in fairness they still have some way to go to make most global top 10 lists.
Progress is being made thanks to the Dubai Plan 2021 and Abu Dhabi Economic Vision 2030, which both set out to leverage the power of modern tech – among other things – to elevate the two emirates.
As recently noted in Arab News: 'The UAE became the first country in the region to deploy industrial-scale carbon capture technology, the first to deploy zero-emission nuclear energy and the first to invest in new zero-carbon energies such as hydrogen.'
But more interesting than all this, perhaps, is the fact that both Dubai and Abu Dhabi have smart city plans that are focused on the development of brand new regions (or smart 'cities' if we use the term loosely) within their borders.
Some of these projects are progressing more smoothly than others.
Masdar City, an all-new sustainable 6 square kilometre urban community in Abu Dhabi that you'll almost certainly have read about, famously ran into teething troubles after first breaking ground in early 2008.
Though it was originally slated for completion within eight years, the global financial crisis and other complications steadily nudged back the final completion delivery date to what is now estimated to be 2030.
With a budget believed to be $22bn, Masdar City, was always an ambitious project, but it appears to be making progress. Key features of the city include:
Widespread solar energy use and energy-efficient buildings.
Clever construction to capture natural breezes.
Integrated facilities that maximise mobility and minimise the need for transport.
Additionally, the city houses numerous companies that are focused on innovation and also a range of advanced learning facilities, such as the world's first university for artificial intelligence. And that's before we even get to all the restaurants, parks, and homes for around 50,000 people.
In 2024, Masdar City Square will open, giving the development a new 29,000 square metre focal point – and Abu Dhabi's first net-zero office building.
While critics like to dismiss Masdar City as a white elephant, supporters point out that setbacks on such a bold project were inevitable. As The Times noted in June: 'Even in the Middle East, ecotopia can't be built in a day.'
Trees, Urban farms and Horses
On a somewhat smaller scale, The Sustainable City Dubai – almost 20km due south of the Burj Khalifa – is a mini, sustainable city occupying 46 hectares that was started in 2014. By 2018, it had achieved 99 per cent occupancy.
Developed by Diamond Developers, it has more than 500 homes, an urban farm with 11 biodome greenhouses, an equestrian centre, thousands of trees designed to purify the air, and a 15,000 square meter 'sustainable plaza' where you'll find restaurants, cafes, shops and offices.
Its sustainability credentials have certainly impressed The World Bank, which reported that in 2021 the community avoided more than 8,000 tons of CO2 and that water use per person was almost half the Dubai average.
Slightly larger is Sharjah Sustainable City, which Diamond Developers also had a hand in. It is powered by renewable energy and recycles 100 per cent of its water and waste, and is currently offering 3-bed villas from 1.8 million AED.
Most recently, Diamond Developers announced plans to join forces with an Abu Dhabi developer for a third sustainable city on Yas Island. It is set to be finished by the end of 2025 and got off to a flying start when its first batch of available properties sold out within 24 hours.
New life for Expo City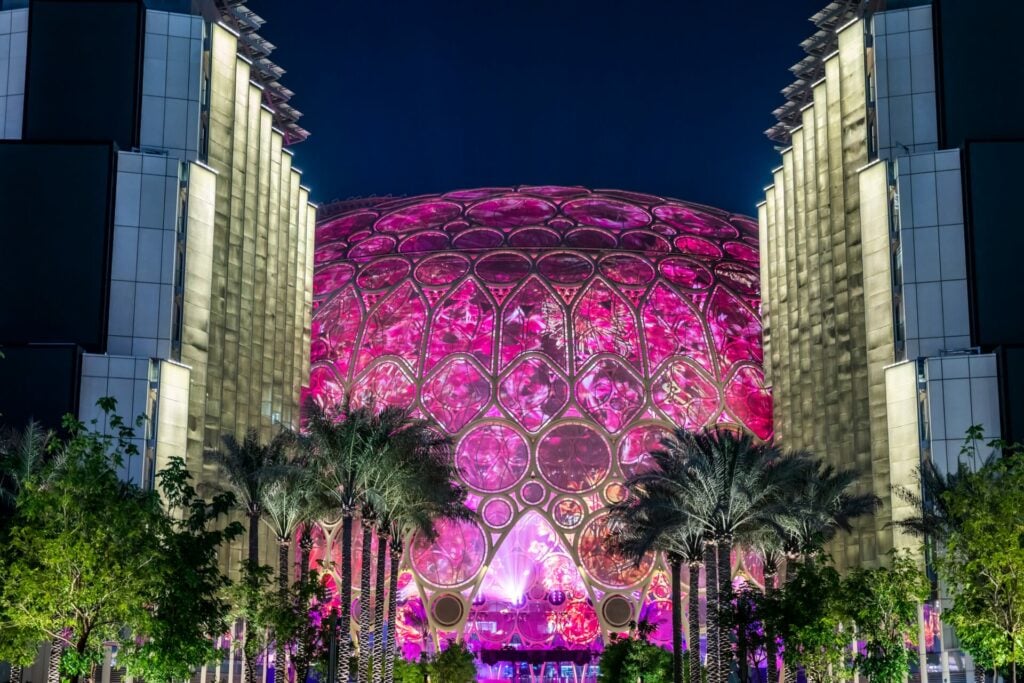 Demand for smart cities that have been planned for future generations, are kind on the environment and foster well-integrated local communities is clearly there.
And why not? If you can get over the 'artificial' nature of a planned smart city, there's a lot to like.
That certainly seems to be the thinking behind turning Expo City Dubai into a new development of sustainable homes by 2026.
Ahmed Al-Khatib, the chief development and delivery officer at Expo City Dubai, recently said that inhabitants could expect the same kind of sustainable, best-in-class architecture that was seen at Expo 2020.
They can also look forward to car-free lanes, swimming pools, green spaces, gyms and many other facilities. Launch prices for apartments will be around 3.4 million AED.
By 2030, more than 60 per cent of the world will live in cities (this is expected to rise to 70 per cent by 2050), and making them smarter and more sustainable is an economic, environmental and social imperative.
In the Middle East, the UAE is leading the way – though it does have some rather notable competition a few miles to the west.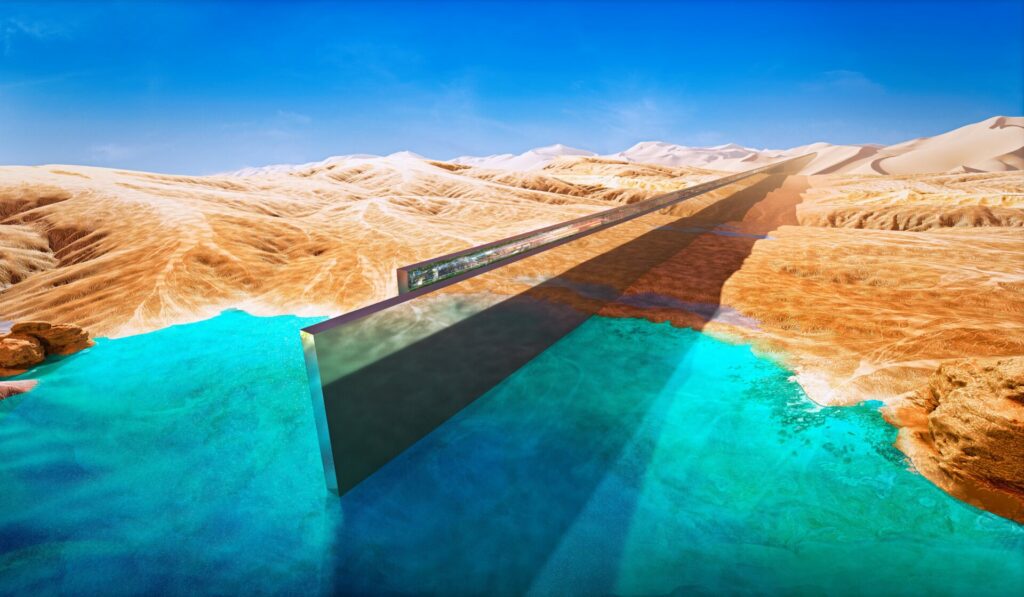 In Saudi Arabia, work has begun on The Line – a 170km-long project that sets out to transform a land-saving 200-meter-wide stretch of the country spanning east from the Red Sea into a new carless city that will run on renewable energy.
And it will accommodate – if they can actually pull off this $1 trillion idea – nine million people on a footprint of just 34 square kilometres.