Sustainable designers from the region are reshaping the fashion landscape with their innovative approaches to eco-conscious and ethical fashion. Drawing inspiration from the region's rich cultural heritage and incorporating traditional craftsmanship and materials into their collections Middle Eastern designers are on the rise.
Many are choosing to prioritise sustainability by using organic and locally sourced fabrics, implementing zero-waste production techniques, and supporting fair labour practices. By fusing modern aesthetics with sustainable principles, they create garments that not only look good but also do good for the environment and communities.
The saga of sustainability is about much more than just fashion; it is a collective cause, a united rebellion against a society that has become tainted with corporate cowardice and insatiable greed. The journey toward sustainability has been forged by fearless trailblazers such as the Middle Eastern designers listed below.
These five pioneers have emerged as vanguards in the clothing crusade, guiding us toward a more creative and compassionate world.
Ayah Tabari – All Things Mochi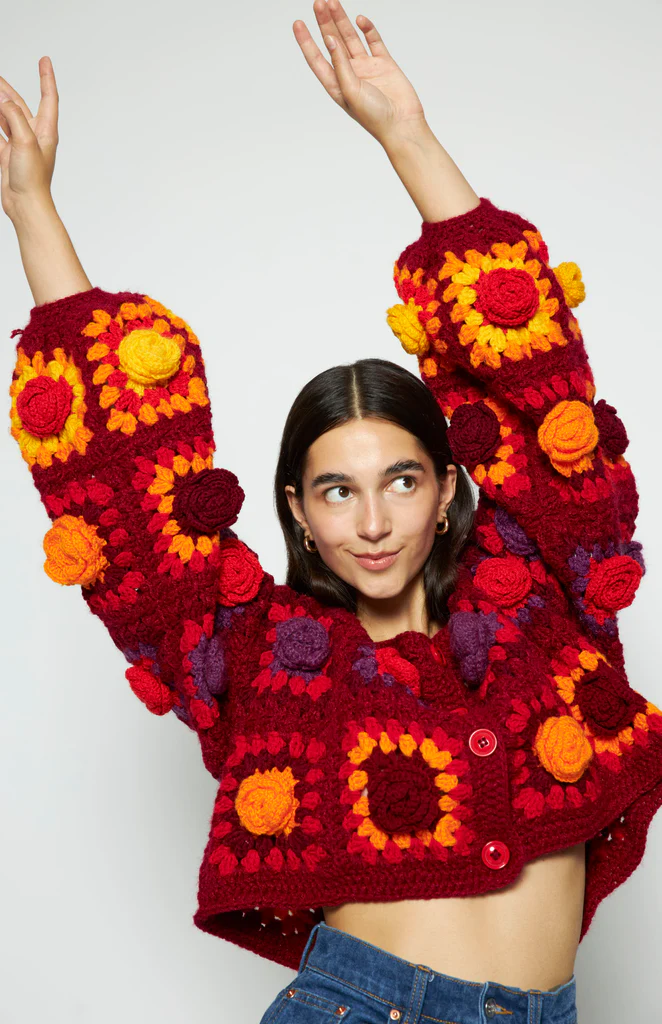 Driven by a playful approach to fashion, Ayah Tabari founded her label, All Things Mochi, in 2013. While her roots can be traced to Palestine, Tabari's life journey has taken her to Anman, Riyadh, London, Dubai, and Amsterdam. Throughout her travels, Tabari became bewitched by the boundless beauty of the world and regularly collected treasures from traditional craftspeople and vintage vendors.
All Things Mochi was born out of a desire to preserve traditional embroidery techniques, and the brand pulsates with this Middle eastern designer's unique global perspective. In her atelier, every pattern is chosen and every stitch is woven with a blend of warmth and whimsy. As a result, All Things Mochi emerges as a quirky mosaic of reborn fabrics, upcycled wonders, and rescued materials, each piece reflecting Tabari's conscientious, celebratory approach to clothing.
Reema Al Banna – Reemami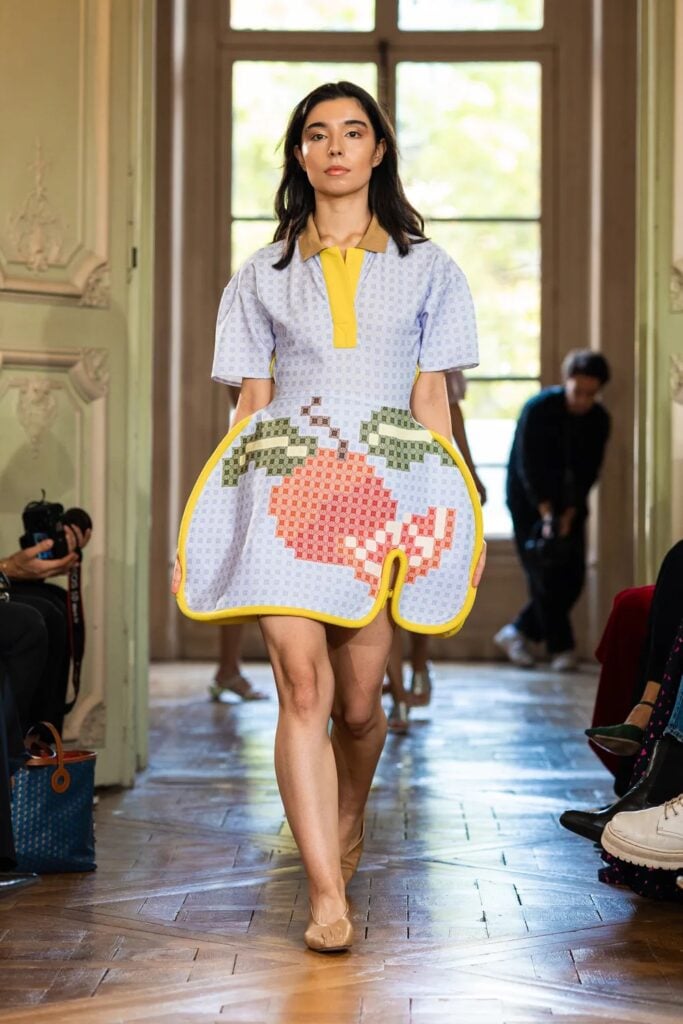 In 2009, having completed a two-year fashion course at the prestigious French Fashion University, ESMOD, Palestinian visionary Reema Al Banna introduced the world to her bold label, Reemami. Since then the Middle Eastern designer has earned acclaim in the fashion industry. With a distinguished clientele including Jordanian Queen Rania Al Abdullah and Bella Hadid, the brand is celebrated for its cultural minimalism and commitment to sustainability.
At the core of Reemami's identity lies a passionate commitment to sustainability, where eco-conscious choices reign supreme. The brand's foundation rests on the use of repurposed and cruelty-free materials. Eschewing the whirlwind of seasonal trends, Reemami embraces timeless designs and a circular fashion model.
Throughout her career, Al Banna has fostered relationships with local businesses, which she describes as treasure troves of deadstock fabrics and vintage materials. These principles paint a profound picture of Reemami's pledge to our planet.
(Reemami's designs are also showcased in the article header image at Paris Fashion Week 2023)
Arwa Al Banawi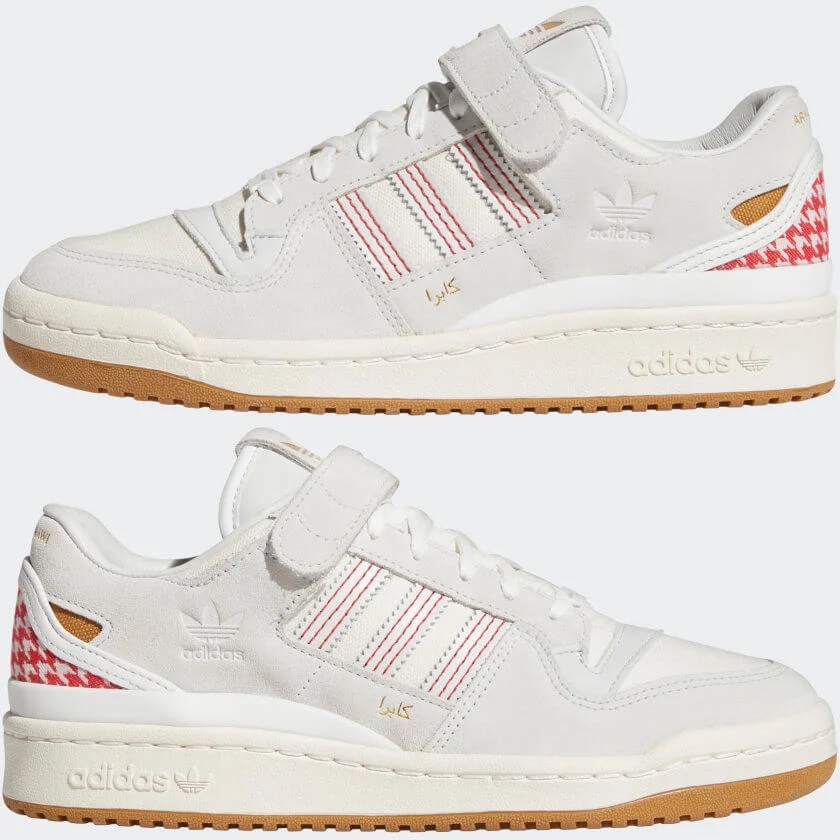 After the pandemic, Saudi fashion designer and former investment banker Arwa Al Banawi decided to revisit her values and revamp her approach toward fashion. Fueled by a desire to implement more sustainable styles, Al Banawi relaunched her brand with a clear vision in mind. Since then her clothes have been worn by Kris Jenner and Jaden Smith and have been featured on hit TV show Dynasty. She has also collaborated with Adidas on the Forum 84 Low Arwa shoes.
Arwa's goal was to bridge the gap between luxury fashion and professional womenswear, merging poise and practicality. Simultaneously, she vowed to place an emphasis on recycled materials and ethical factory practices. Using an innovative pre-order model, she's able to minimise waste and control production. With each stitch, Al Banawi paves the way for a brighter future, combining style and sustainability in one radical brushstroke.
Sara Al Tamimi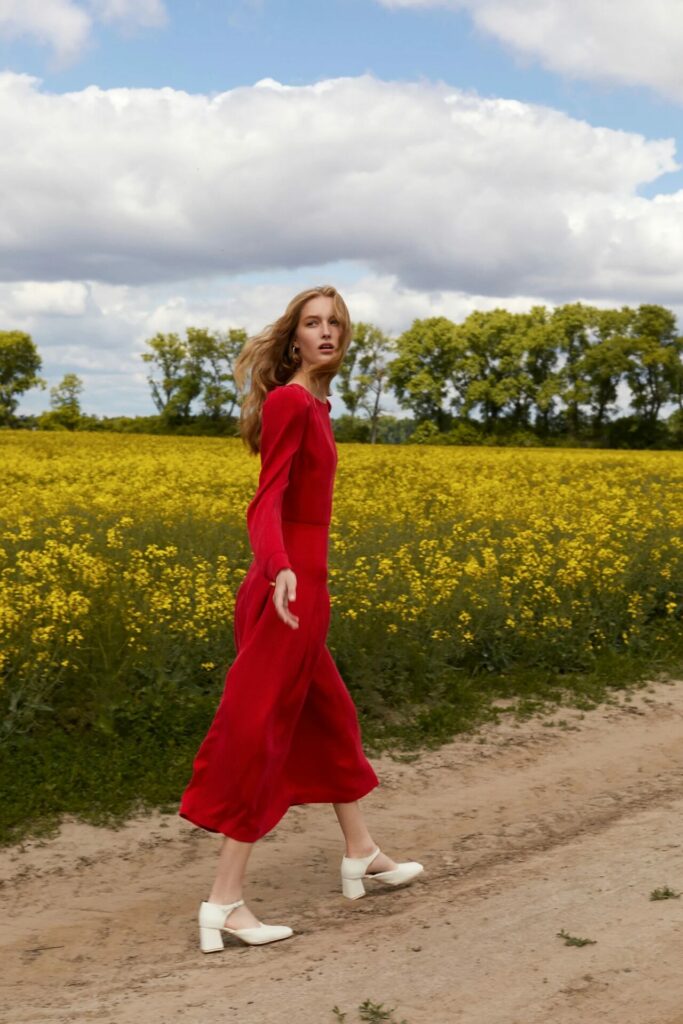 Emirati designer Sara Al Tamimi has been a longtime lover of vintage fashion, and her eponymous label mirrors this adoration. She effortlessly interlaces timeless aesthetics and contemporary designs, conjuring a sense of nostalgia for all who wear her clothing. But Sara Tamimi's vision extends beyond aesthetics.
With its commitment to minimal packaging and fair wages, the brand stands as a fortress of conscientious choices. At the heart of Sara Tamimi's mission lies a trifecta of love—for luxury, for nostalgia, and most importantly, for our Earth. While not a vegan brand, this Middle Eastern designer has chosen not to use a variety of materials in her collections due to animal welfare and environmnetal concerns. These include fur, angora, exotic skins and uncertified merino wool.
Aya & Mounaz Abdel Raouf
In 2014, dynamic Egyptian sisters, Aya and Mounaz, embarked on a new accessories venture in their father's basement. By 2017, they proudly swung open the doors to OKHTEIN, a luxury fashion accessory store that has since caught the eye of A-list celebrities including Beyoncé, Kourtney Kardashian, and Gigi Hadid, adding a touch of glamour to the brand.
With a passion for art, craftsmanship and philanthropy, the sisters are determined to highlight the heritage of Egypt in their work while empowering their local community. Their handcrafted designs are statement pieces, utilising the finest materials so their bags and jewelery last in any wardrobe.
Middle Eastern Designers Revolutionising Fashion
In their unyielding dedication to sustainability, the designs of these Middle Eastern designers serve as a testament to the transformative power of fashion. Together, these women lead us toward a future where ethics and aesthetics are intricately intertwined. Their creations breathe life into a more exquisite and empathetic world, sowing seeds that will undoubtedly bloom across borders and flourish for generations to come.