Catapulted to fame in the 1980s by fashion designer Donna Karan and her "seven easy pieces", the capsule wardrobe has seen a resurgence of late, with consumers striving to strip back their fast fashion-filled wardrobes.
UAE-based slow fashion designer, Emilia Ohrtmann's classic items, created from high quality natural vegan and certified organic fibres, are mindfully designed to work harmoniously and curate enduring and classic looks that literally don't cost the planet.
"By investing in a capsule wardrobe and timeless pieces you know you will have outfits in your wardrobe that fit you well and can be easily mixed and matched," she tells The Ethicalist. "It's a way of living more sustainably as you buy less. You can concentrate on what really looks good on you and just add fashionable statement pieces here and there."
With careful assembly and clever styling, the capsule collection can be mixed and matched to create a treasure trove of outfits for every occasion. And in a post-pandemic world, when people are starting to venture back out into the world again, the minimalistic approach takes the stress out of packing for that luxury eco-island getaway.
The capsule wardrobe has minimalism at its core, transcending capricious fashion seasons by being functional, beautiful and, in theory, long lasting. The idea is to buy less and buy better quality.
"Sustainable fashion is about the fabrics that are used. It is about the working conditions and caring about the people who make the clothes, but it is also the actual clothes themselves," says Emilia. "It should not all be about new and more… essentially it is about the consumer and the choices we all make every day. Where we shop and how we shop."
Here are Emilia Ohrtmann's picks for a classy but conscious capsule wardrobe
The 'Wear Anywhere' Cardigan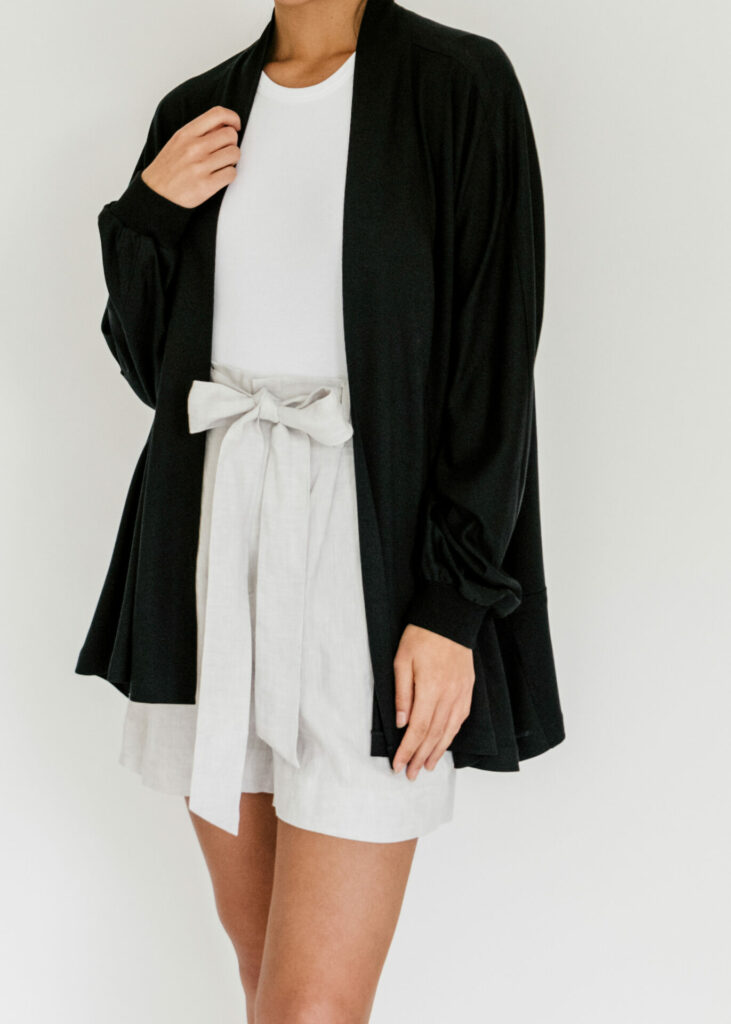 The Layal cardigan made of soft Tencel – one of the most sustainable fibers available, harvested from certified wood sources and fully compostable and biodegradable – is a year-round wardrobe essential, worn as a summer cover-up, draped over the shoulders or styled up for an evening out.
The Button-Down Shirt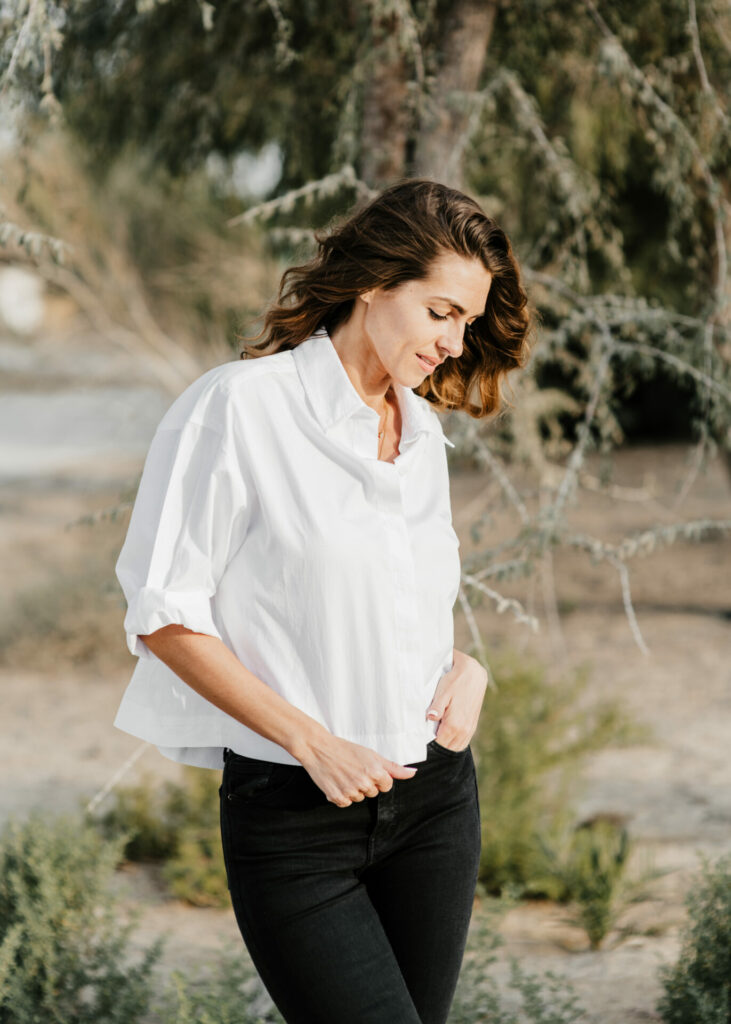 No capsule wardrobe is complete without a sharp white shirt and the Audrey is as crisp as they come. This slightly cropped oversized shirt features mid-length wide sleeves and a back pleat and is made of 100 per cent certified organic cotton.
The LBD
Featured on fashion magazine covers since the Roaring Twenties, the little black dress has seen many incarnations over the last decade. The Jacky dress has on-trend oversized shoulders, a deep V-neck and classic black hue. Sitting just above the knee, the Jacky will take you from the school run to the boardroom, looking as stylish with a sports-bra and sneakers as a starched shirt and heels.
The Pleated Trousers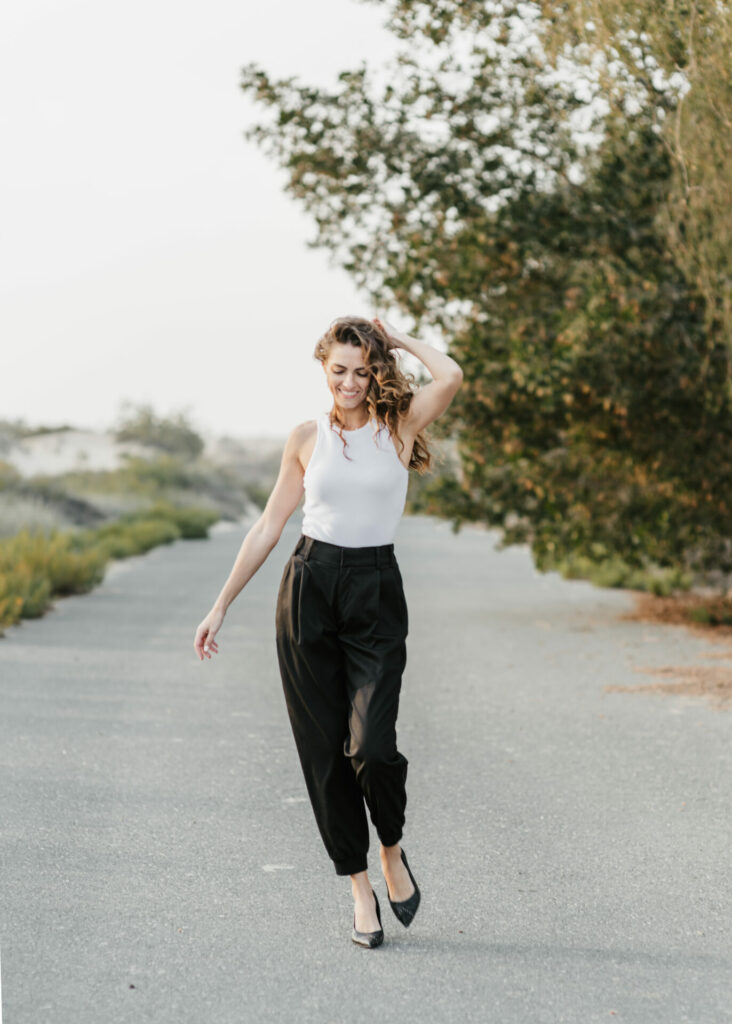 High-waisted and slightly cropped with an elastic cuff, the Arianne trouser will keep you looking sharp and feeling comfortable. Made of a light and airy lyocell mix, these are the ultimate day-to- night trousers that can be styled up for the office or dressed down with a tank for an every-day look.
The Monochrome Tank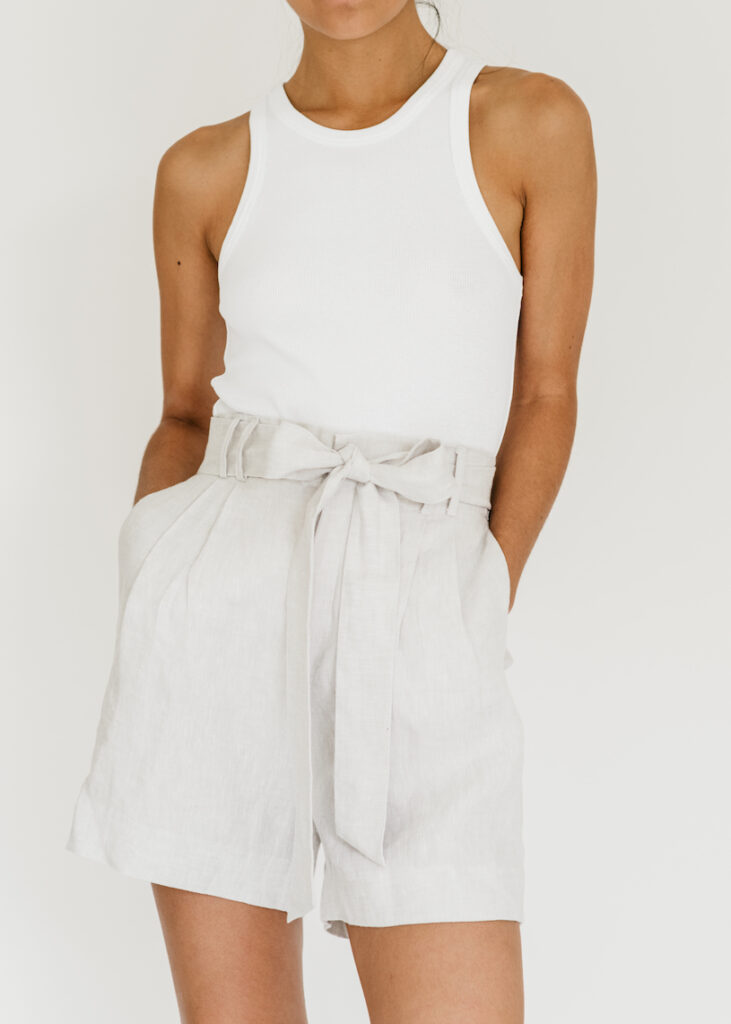 Whether black or white, a skinny fit tank top is the perfect base for any outfit. Soft, organic and with a slight stretch and racer back, the Cara tank is available in EMILIA OHRTMANN's signature monochromatic black and white. Tucked into the Arianne high-waisted trousers and worn with a blazer for the office, or with linen shorts on holiday, no wardrobe should be without the Cara.
The High-Waisted Short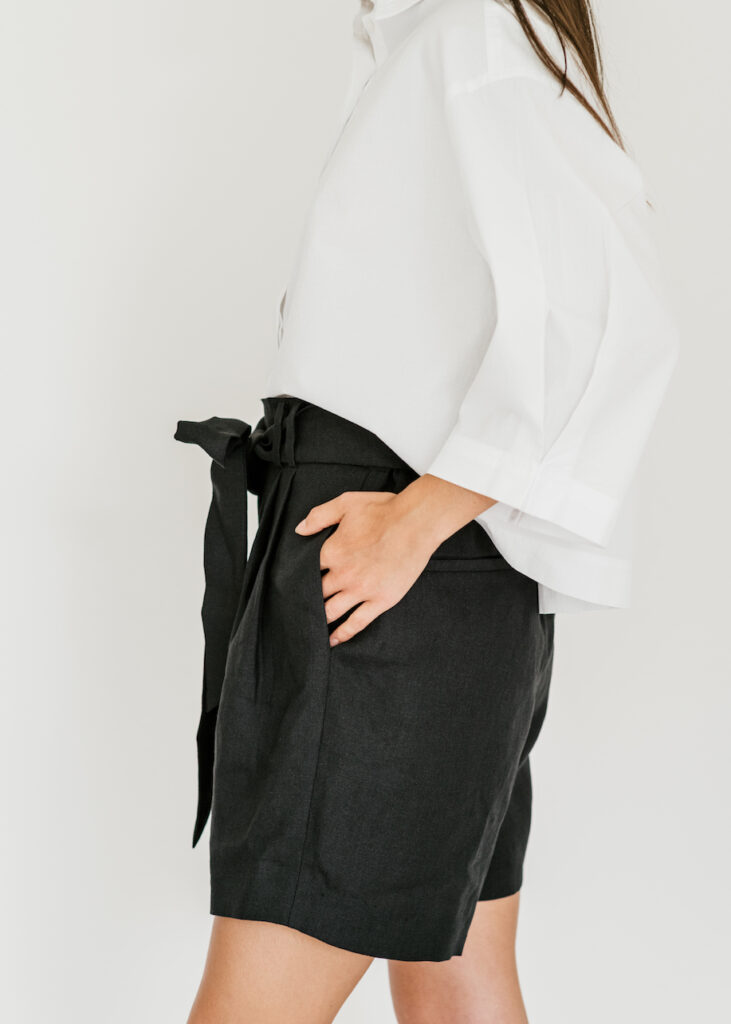 Flattering and versatile, Emilia's new take on the Victoria short is a summer essential. Smart enough for the office, cool enough for the beach, these high-waisted paper-bag tailored shorts are made from 100 per cent organic linen and come in black, white and cream.
The Maxi-Dress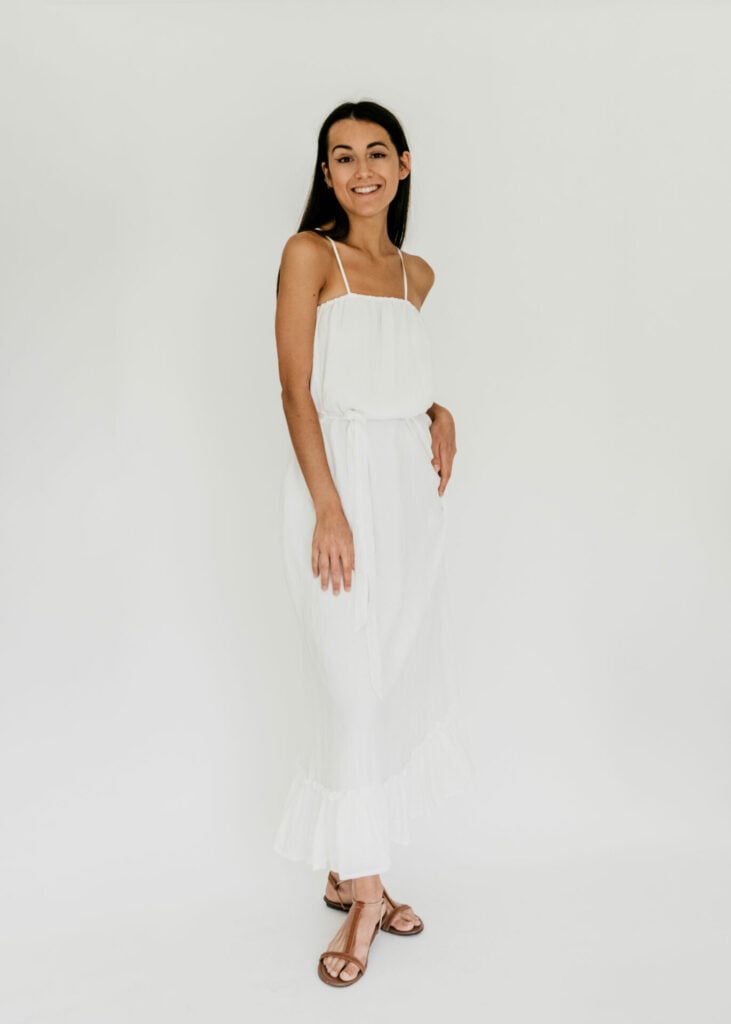 Every wardrobe has a rail crying out for a maxi-dress. The Kira is one of the most flattering styles around with its flowing silhouette, removable spaghetti straps and a detachable belt. Made from a viscose / lyocell mix, the slightly crinkled texture lends itself to throwing in the suitcase or chucking in the beach bag. A true one-stop-dress that will take you from beach to brunch and beyond.