From sportswear to swimsuits, a small decision to pick up a new gym outfit may seem like a 'drop in the ocean' – but the impact that fast fashion – and that includes activewear – has on our oceans is more than just a drop. Choosing to buy sustainable sportswear that values principles over profits, can make a huge difference in the long run.
It is said that every year, our clothes release half a million tonnes of microfibres into the ocean—and that fashion production makes up 10 per cent of overall carbon emissions. It contributes to pollution, and waste due to its cheap materials and manufacturing approaches. Poorly made garments don't age well, so they don't last long either, due to cheap materials they can sit in landfills for up to 200 years generating greenhouse methane gas. Now that's not fashionable at all.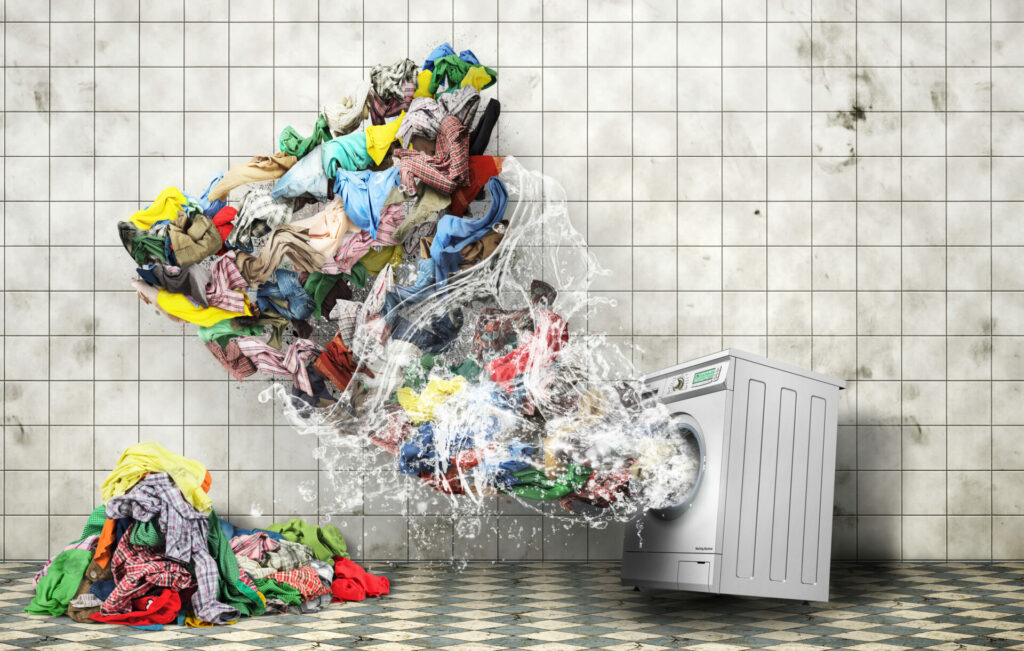 This is why it's important to support sustainable companies and local slow fashion entrepreneurs. Buying local will help cut your energy footprint in half by eliminating transportation and helps support companies steering away from over-production and fast expansion.
The clothing industry's overall effect on our planet, means that quality is in vogue, and quantity is so last season. With that in mind we've selected our four favourite brands that focus on the important things. Think repurposing ocean fish nets into durable fabrics, biodegradable packaging, organic materials, re-recyling programmes, renewable energy and water efficiency processes as well as soulfully stylish practises like donating profits.
UAE Sustainable Sportswear Brands
Fio Athletics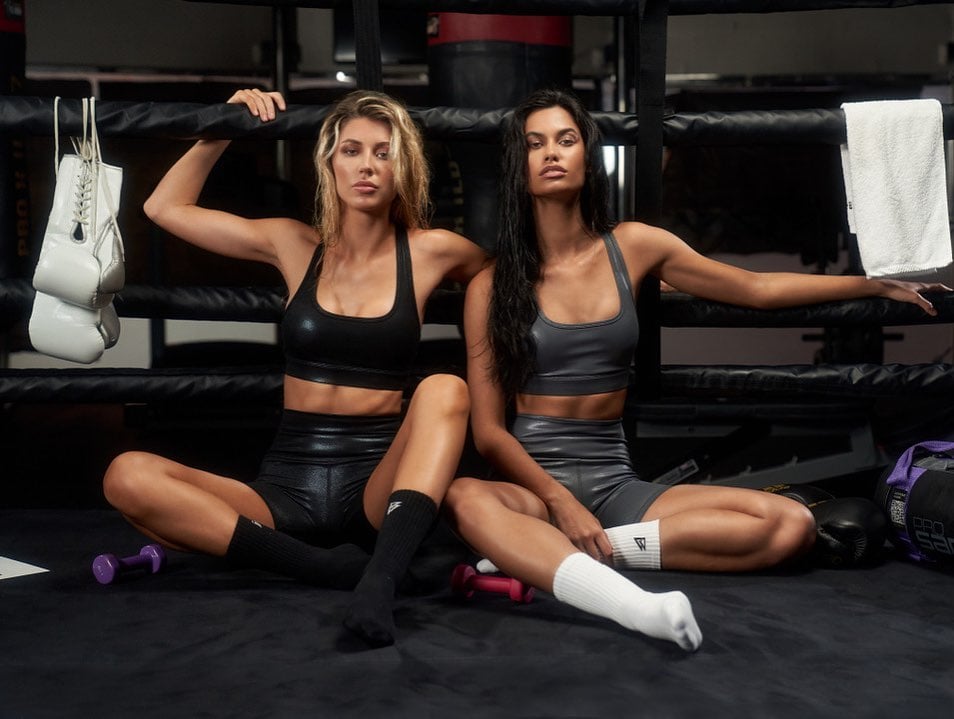 Fio Athletics was founded in Dubai, and focuses on three pillars: performance, fashion, and sustainability. They concentrate specifically on fabric technology. Fio has four kinds of fabric: Fio-cycle, Fio-Fit, Feather-Lite and Glaze; the fabrics are a combination of recycled plastics and organic cottons, made to conserve natural resources, save energy, and use 70 per cent less water. Their sustainability promise is all about the fabrics and the manufacturing process with packaging made from recycled materials. With every purchase, they donate $1 to their supported charities: Threads together, The Seabin Foundation, and Beyond Blue.
Empty Roads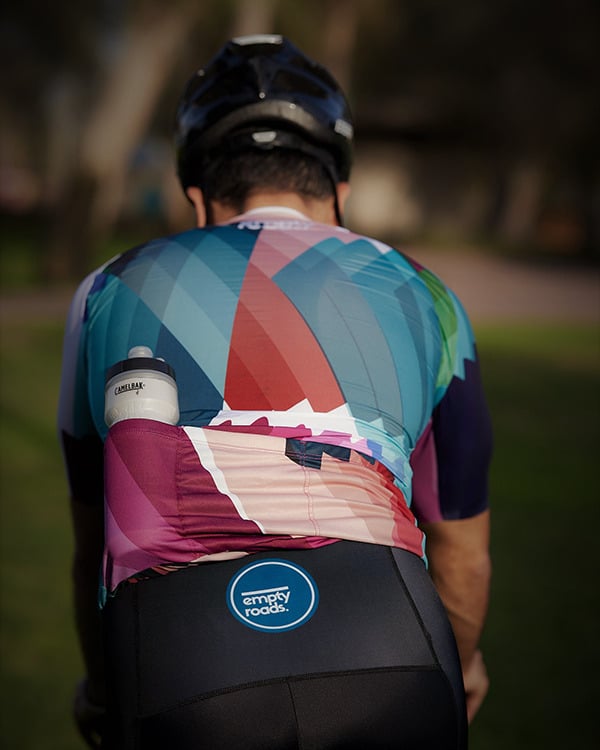 This UAE-born cycling brand is committed to solve the plastic problem, not add to it. The material cyclists normally use is made from virgin plastic-based synthetic fabrics so the more they make, the more they add to the planet's plastic dilemma. Empty Roads uses technology to remove and recycle plastic waste, producing a new synthetic fabric without sacrificing performance or look & feel. All their products are made from 100 per cent recycled PET fabrics using 100 per cent renewable energy and water efficient processes.
F5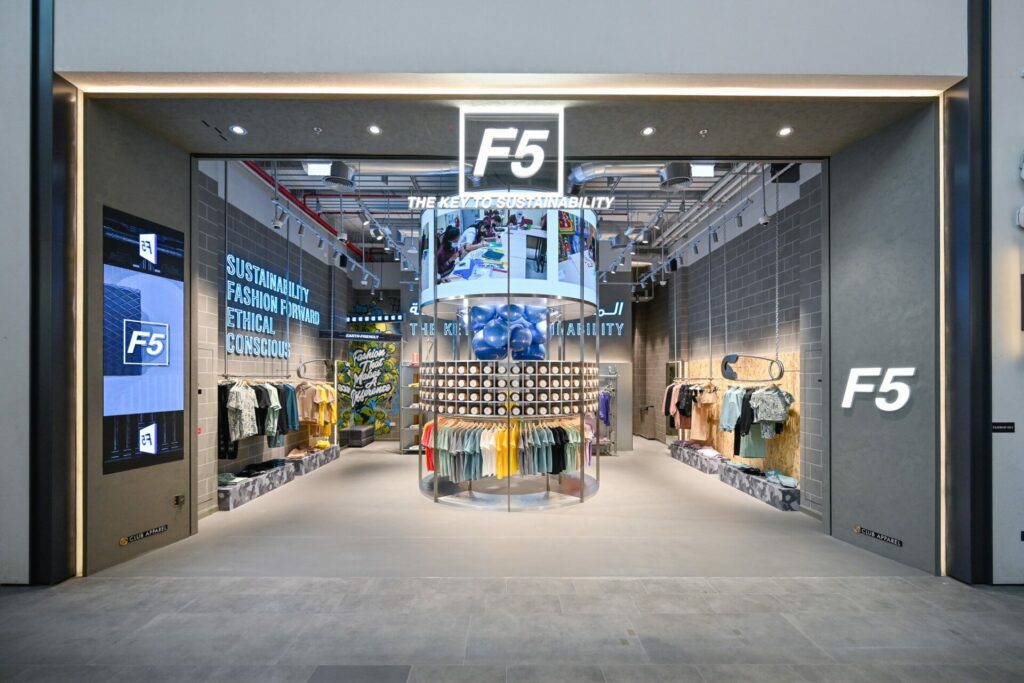 Designed and made in the UAE, F5 is a sustainable athleisure-wear brand that invests in the fight against climate change. They believe that sustainable fashion should be accessible, and homegrown. A young, hip brand, F5 uses only organic and biodegradable materials while not over-producing for low waste. Their initiative through Dubai Cares, donates 100 per cent of all proceeds from the 'Tees for fees' line to pay the school fees of underprivileged children.
Jospeh & Alexander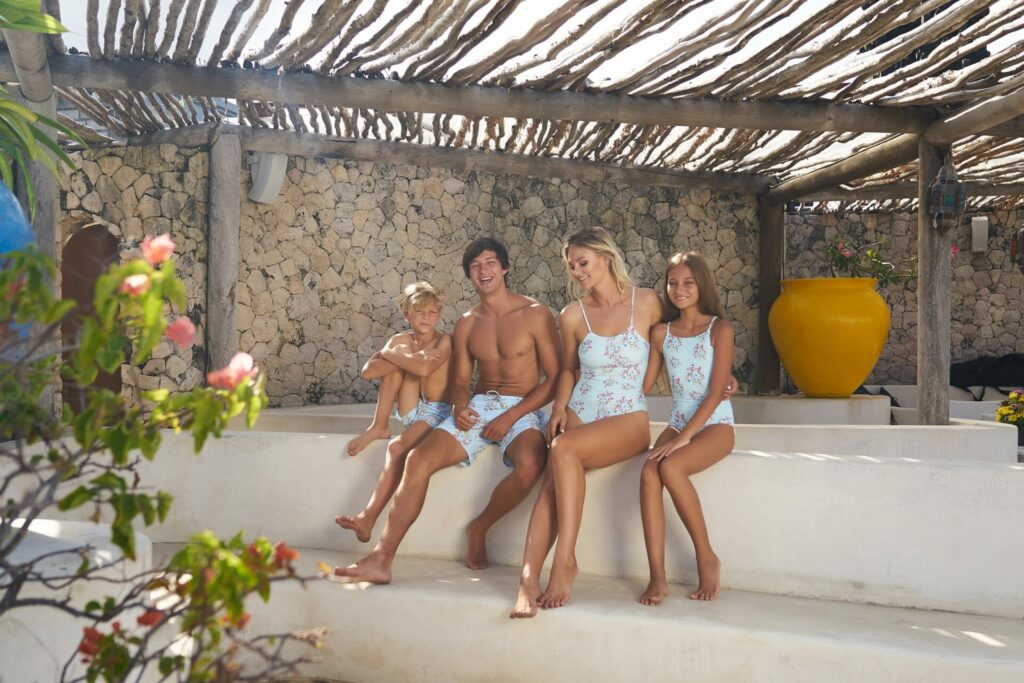 Joseph & Alexander is a family run business, dedicated to creating conscious swimwear. They pride themselves on quirky, sustainable, and durable yet eco-friendly pieces. Their swimsuits are made from ECONYL®, a 100 per cent regenerated nylon made from abandoned fishing nets and nylon waste from landfills and oceans around the world. They donate 10 per cent of annual profits to Plastic Oceans and after customers have used, exhausted or grown out of any J&A swimsuits, they encourage them to send the suits back for the company to re-recycle.