Sanya Khatun's day begins at 5am. The nine-year-old orphan is up early to clean her grandmother's house and gather wood after which she does odd jobs for the more affluent people in her village while her granny works in the paddy fields.
But at exactly 9am Sanya downs tools and rushes to the other end of Bhabta village, Murshidabad, in the state of West Bengal, to join a group of 400 children waiting for classes to begin. She's never late, listens attentively and recites lessons with eagerness.
And even though she is often tired from all the back-breaking work and her seemingly never-ending chores, the little girl always does her homework and hands it in on time, eager to be at the top of the class.
It's this kind of enthusiasm and dedication that motivates Babar Ali, the principal of Ananda Siksha Niketan school and who, at the tender age of nine, was hailed as 'the world's youngest headmaster.' 'When I first started teaching, most people in my village used to make fun of me,'' he says. 'But when I see these children, I know I am doing the right thing.''
Backyard School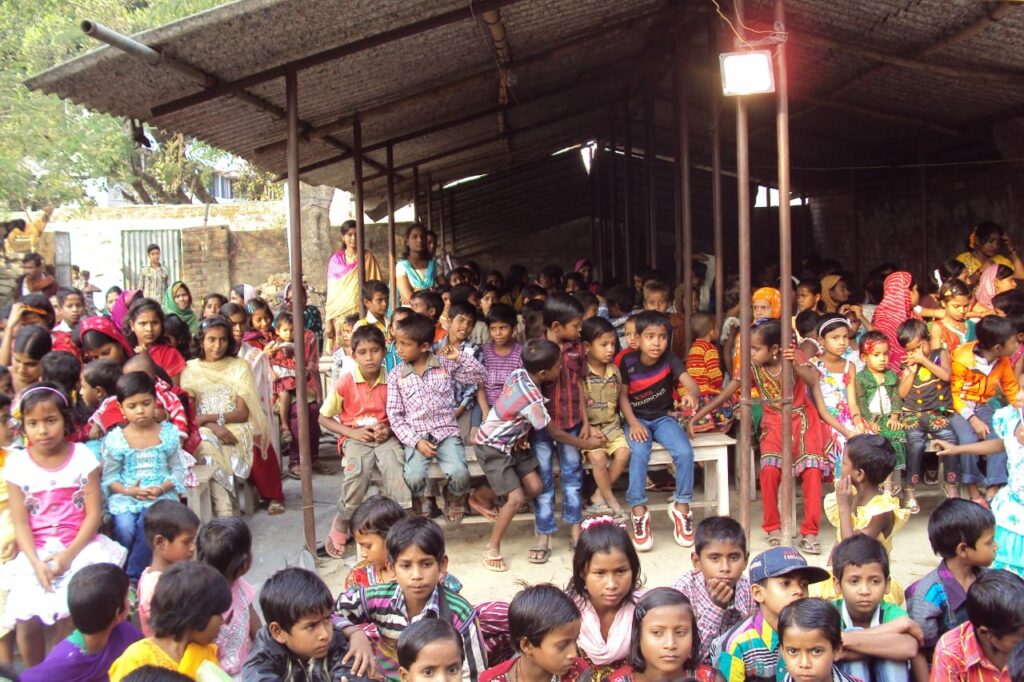 Ananda Siksha Niketan – an 8,000 sq ft. two-storey school with 10 classrooms, a library, computer lab, office, and separate toilets for girls and boys on each floor – began beneath a tarpaulin roof in Babar Ali's backyard in 2002, when its founder principal was just a school boy himself.
Just like Sanya, his day always started very early so that he could complete his chores before leaving to make the 10km journey to a government school. He was one of only a handful of children from his village attending because, even though the school was free, few families could afford the books, uniform and rickshaw ride there.
When he arrived home, his friends – who had been made to work or do household chores all day – were eager to know what Babar had learned.
At first he tried explaining abut English, maths, science and history, but the boy found it impossible with just words. One day Babar picked up a piece of stone, and explained the concepts to them by drawing on the ground. That was his first lesson. The kids were enthralled, and the 'teacher' had found his passion.
'I saw children my age or younger either working or just hanging around with nothing to do and I thought that they deserved to study, just like I did,' Babar says. 'Though we started it as a game, I soon realised that all children have a burning desire to learn so, I decided to give them that chance.'
Schoolboy Turned Teacher
Every afternoon after that Babar held lessons under a guava tree and the tarpaulin in his backyard, teaching his 'students' exactly what he had learnt in school that day. 'Of course, with most of them I had to start with the alphabet,' he says. 'But I would still connect what I had learnt in school with what they knew, so they would grasp the core of that lesson easily.'
A lack of reading and writing material was a problem so Babar fashioned a writing board out of terracotta tiles, and used old newspapers as reading material. Initially, he begged for broken chalk pieces from his teachers at school, but when they realized what he was doing they gladly gave him new boxes of chalk.
'At first, many of the children got bored after an hour or so,' Babar. says 'I suppose there was so much to take in. But after a few weeks, some of them started getting serious about learning.' Soon he had eight regular students, including his younger sister Amina Khatun, but as word spread, more and more children began waiting for him under the guava tree at 3.30pm. 'I would barely have enough time to change or eat!' he laughs.
Resistance came from an unexpected quarter. Afraid that he would neglect his studies, Babar's father Mohammad Nasiruddin a jute trader, sought the help of a teacher to dissuade his son. 'The teacher told him to encourage me instead, and my father relented.'
As the number of students slowly increased, Babar had to ask for contributions from the villagers to buy books and writing materials. Too poor to give cash, they donated small portions of rice from their rations, which Babar sold and bought books with the proceeds. Impressed with the boy's efforts, a local government official allocated some funds and his father gave him some money.
At 11, Babar decided to 'expand' his school, and the only way to do that was to become more 'visible'. So a formal inauguration was held in the presence of village elders and members of the panchayat (local body).The school was named Ananda Siksha Niketan –The House of Joyful Learning – and a committee was set up. The school is now recognised by the West Bengal Board of Secondary Education.
News about the nine-year-old who started a school spread to Kolkata, the state capital. When Babar was 13, he was invited to talk at Santiniketan, the centre of learning founded by Nobel laureate Sri Rabindranath Tagore near Kolkata, by none other than the Nobel laureate economist, Amartya Sen. Babar's audience included former finance ministers of West Bengal, as well as eminent professors.
Headline News
The schoolboy was soon making headline news and appearing on TV where he inspired local people such as Mitya Seal Mukherjee and Debarti Bhattacharya to volunteer as teachers. 'Back then, it was an open air school without a roof,' Debarti recalls.
Babar meanwhile started meeting people in power – still wearing his school uniform – as he begged for books and school supplies for the little school. Help started trickling in, and the number of students increased as did his fame.
In 2009, Babar received the CNN-IBN Real Heroes Award from Bollywood superstar Aamir Khan and was featured in the latter's popular television show Satyameva Jayete (Truth Alone Triumphs). The BBC filmed a documentary on him titled 'Youngest Headmaster in the World.' He was also invited to be a Ted Fellow and INK Conference speaker. The popular Indian television channel NDTV honoured him with the 'Extraordinary Indian of 2009' title, an honour usually bestowed to icons such as music maestro AR Rahman, thespian Amitabh Bachchan and Infosys founder N R Narayana Murthy.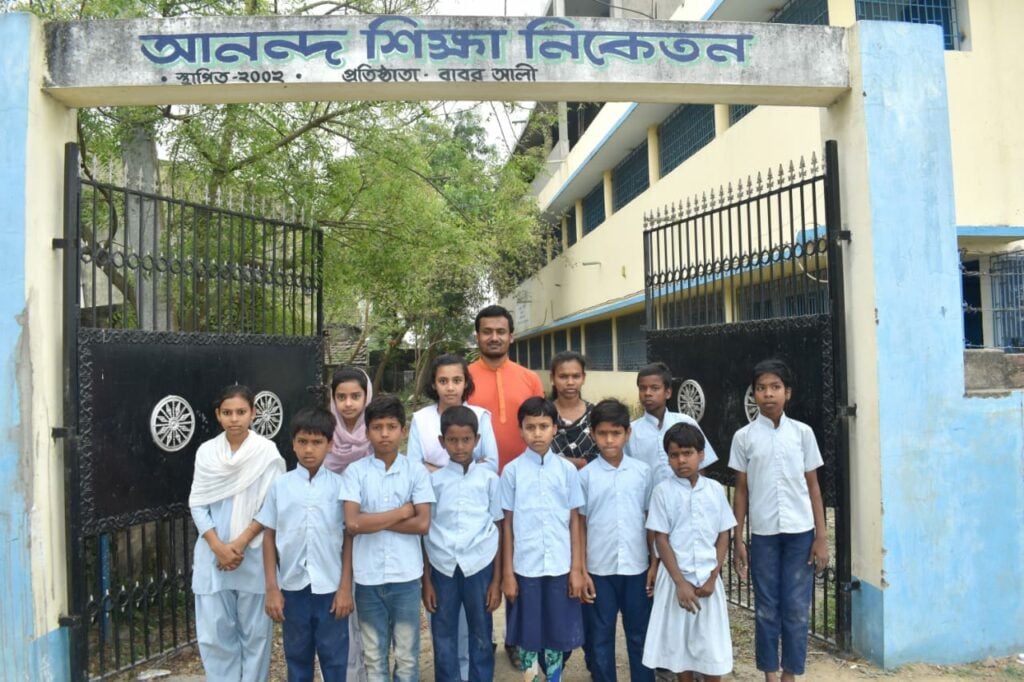 Besides receiving the Rotary India Literacy Mission's Literacy Hero Award, Babar was listed on Forbes Asia's 30 Under 30 social entrepreneurs list in 2016. Other honours include the Rising Literacy Hero Award given by the International Literacy Association in 2016; the Indian Iconic Award from Rotary International in 2017; the Teacher Warrior Award presented by the Global Educators Fest in 2017; and the Hero of the Nation Award from the Nisha Foundation, Ministry of Women and Child Development, and Ministry of External Affairs, Government of India, in 2018. He is now regularly invited to speak at conferences and forums all over the world.
Back To School
But his biggest achievement remains his backyard school. Babar's first batch of eight students passed Grade 10 in 2011. Six of them, all girls, completed graduation and came back to teach at the school as volunteers including Chumki Hajra, who worked as a domestic help from the age of five, and was only able to study because Babar opened his school. Today, she is a teacher there as is Mohammad Ekhas Hussain who used to slip out of his father's grocery shop to attend classes.
Babar graduated in English and went on to complete a double Master's in English and History at Kalyani University, West Bengal in 2017. While he was still studying there he started building a two-storey school building in 2015 on a plot of land he bought with the prize money he received with his CNN-IBN award.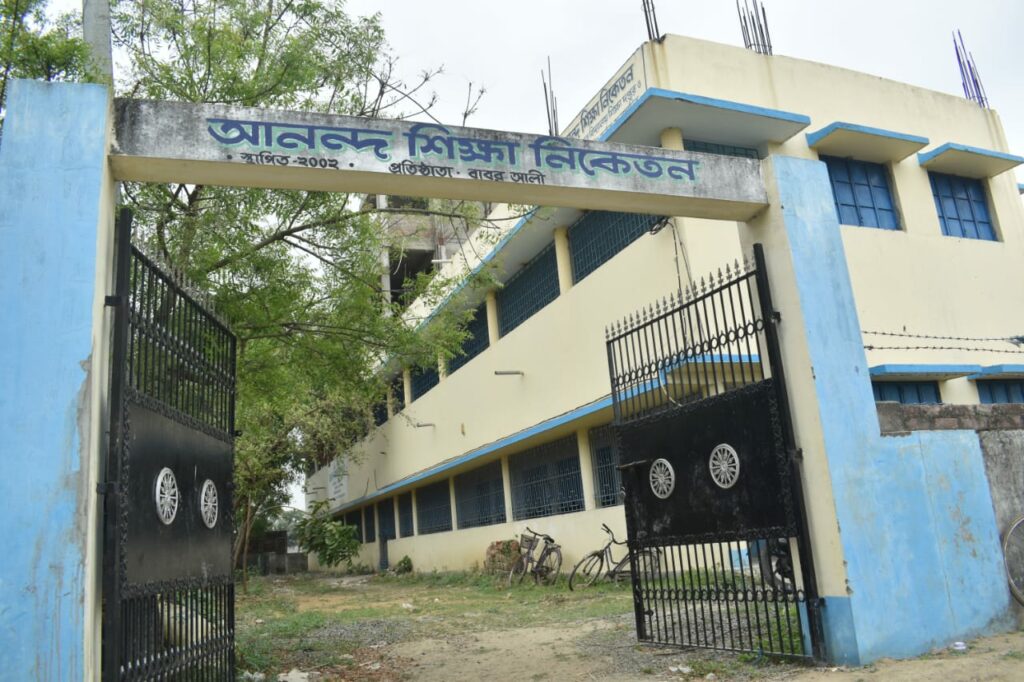 Over the years, with donations from corporates as well as individuals, Ananda Siksha Niketan has expanded and is now the pride of Babta village and Babar.
More than 7,000 students have accessed free education from the school since he started it in his backyard. Currently there are 400 students, including Sanya, and 10 volunteer teachers on the roll. 'However, we still struggle to meet the running expenses,' says Babar. So he gives inspirational talks across the country in exchange for donations towards the school.
His name is now known around India's schools as his story has become part of the high school syllabus in India's Central Board of Secondary Education. It is also taught in a school in Luxembourg and continues to inspire students.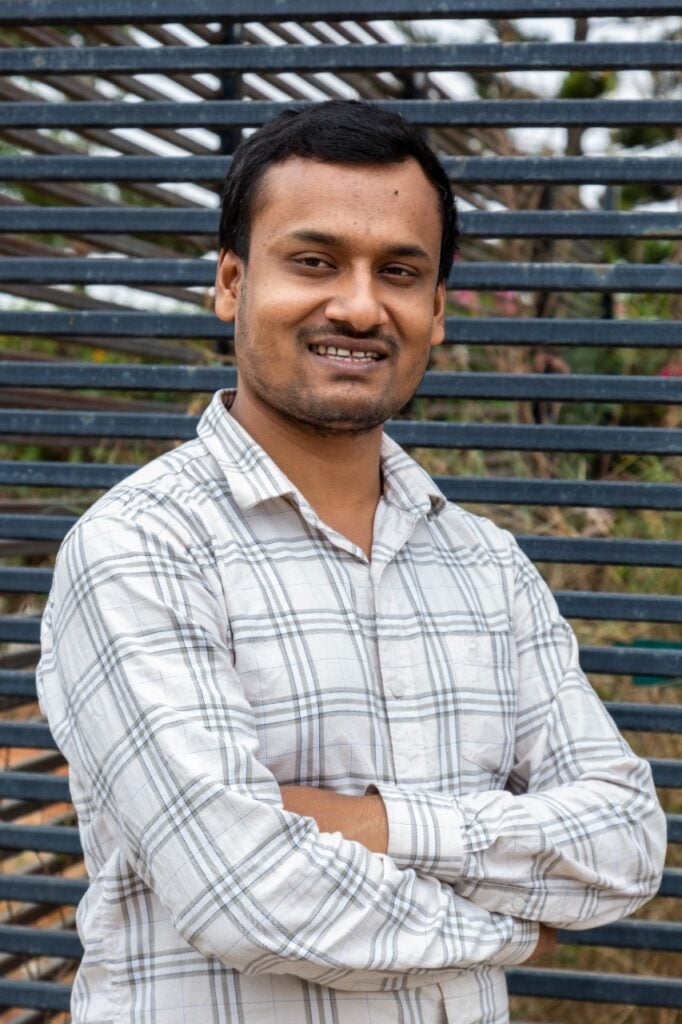 After 20 years Babar has moved on from teaching friends under a tree and now plans to run free schools across the country. 'It's ambitious,' he admits. 'But I know I can do it.'
Babar Ali can be contacted at babaralimurshidabad@gmail.com or called on 0091-9007100960.
To read more stories about local heroes or change makers who are making a difference, visit our Change section