There's a reason for all those sorry-looking pairs of socks, 'quirky' ties and same old aftershaves under the tree each Christmas: men are notoriously difficult to buy for. 
But rather than add to the mountain of unwanted last minute Christmas gifts and festive waste this year, we've found the perfect pressies that will make him look and feel good as they're kind to the planet. 
As well as lowering your festive footprint, you'll be helping sustainable brands who have thought about how they treat their workforce, the raw materials they use and how far they've travelled.
We've included a vintage option too as the most planet-friendly Christmas gift for men is one that already exists, and we've found some unique gifts that do more than just care for the earth – they actually protect it. 
So now you can go Christmas gift shopping knowing that he can finally get excited about opening a present and getting a cool yule surprise inside…
The Ultimate Air Purifier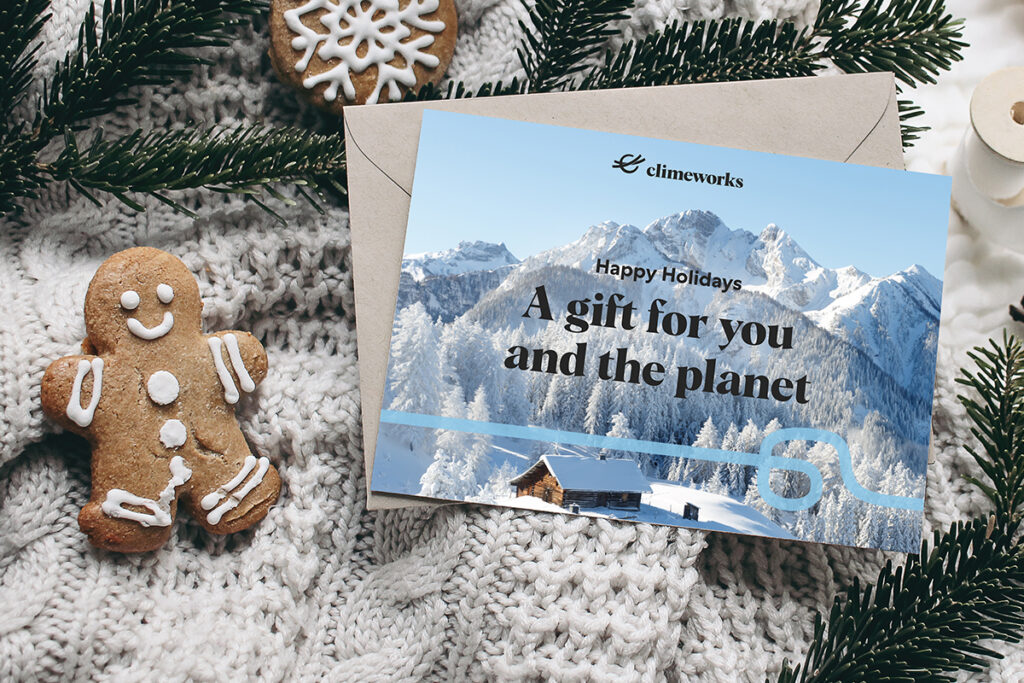 OK, it might not sound very exciting, but when it comes to saving the planet this really is the ultimate green Christmas gift. Climeworks removes carbon dioxide directly from the air and safely stores it. What's really clever about this though is that it removes historic CO2 and this air-captured carbon dioxide is removed for good.
The Swiss company works with big organisations, such as Microsoft and Shopify, to help them remove their carbon footprint but is also available to individuals. With gifts starting from just €25, you can permanently remove carbon dioxide from the air in the name of your favourite conservationist this Christmas.
Climeworks, from €25, www.climeworks.com/gift   
The Vintage Coca-Cola Box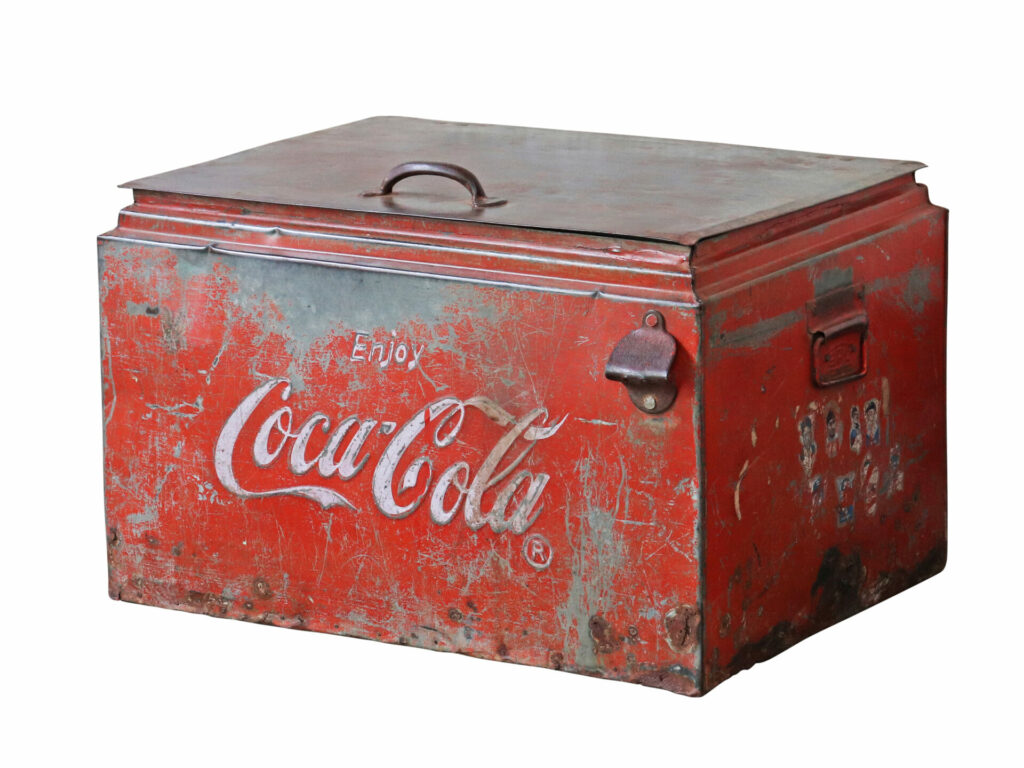 Holidays are coming – and you can't get much cooler than a vintage Coca-Cola box for the man who has (almost) everything. After all, with this authentic iconic cool box he will have The Real Thing. 
It comes with an integral bottle opener and side handles while inside there's a large compartment taking up the entire box to store drinks. The beautiful box (we love that vintage, beaten up look) is double-walled – creating a cavity insulting wall – to keep your Coke cold in the heat. We'll drink to that!
Original Coke coolbox £395, Scaramanga
The Living Wall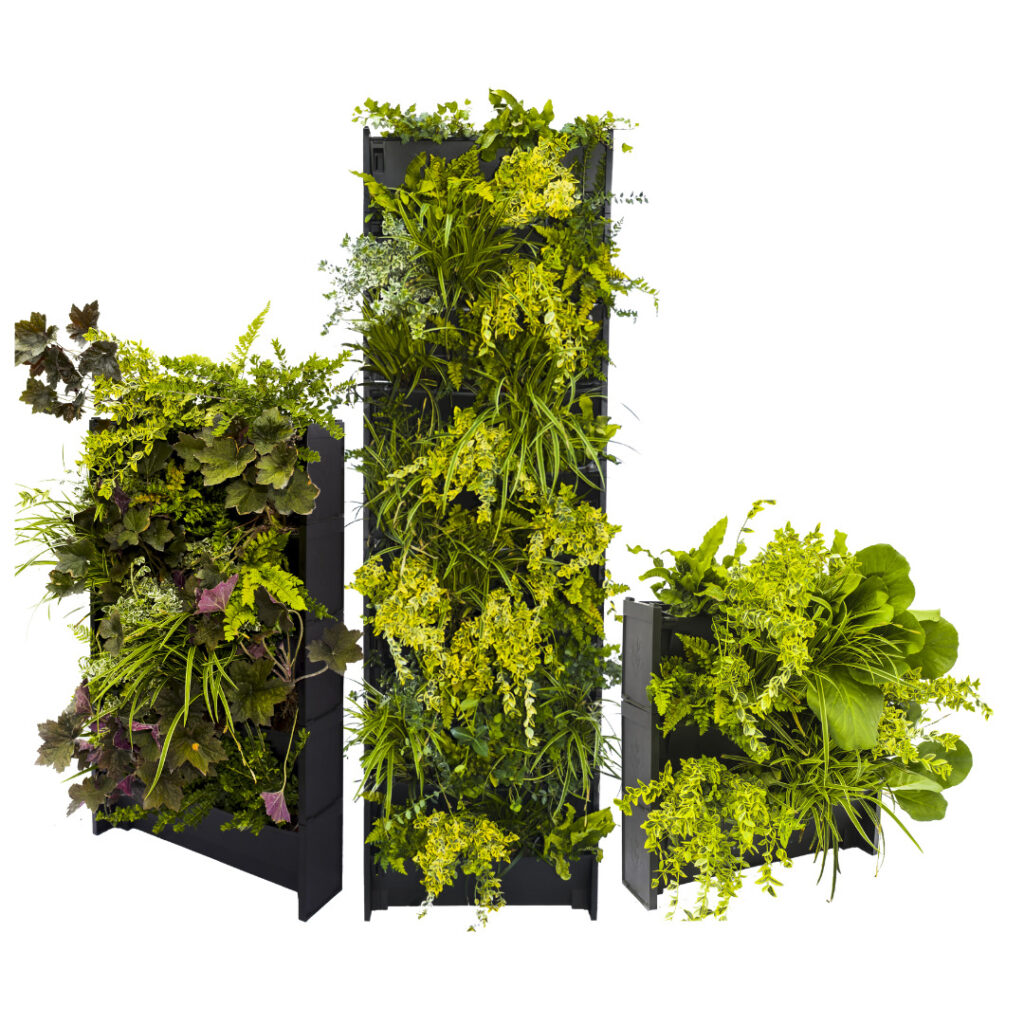 If he's dreaming of a green Christmas, look no further than this beautiful Christmas gift. This planet-friendly pressie means he can create an eco-friendly living wall in the smallest of spaces with a Growing Revolution PlantBox – designed specifically for apartments, balconies, and the tiniest nook and cranny. 
Give your home a boost of biodiversity by planting pollinator-friendly plants in the stackable living wall or create your own vertical allotment, teaming with fruits, vegetables, and herbs.
And if the man in your life – or you – don't have green fingers, don't worry as it's a no-fuss wall with instructions on when and how much to top up without the worry of over-watering. Plus it looks amazing!
PlantBox is made in the UK using 100 per cent recycled materials and one per cent of sales are pledged to environmental causes so you are helping to transform more than one space.
PlantBox, from £68.00, www.growingrevolution.com
The Conscious Necklace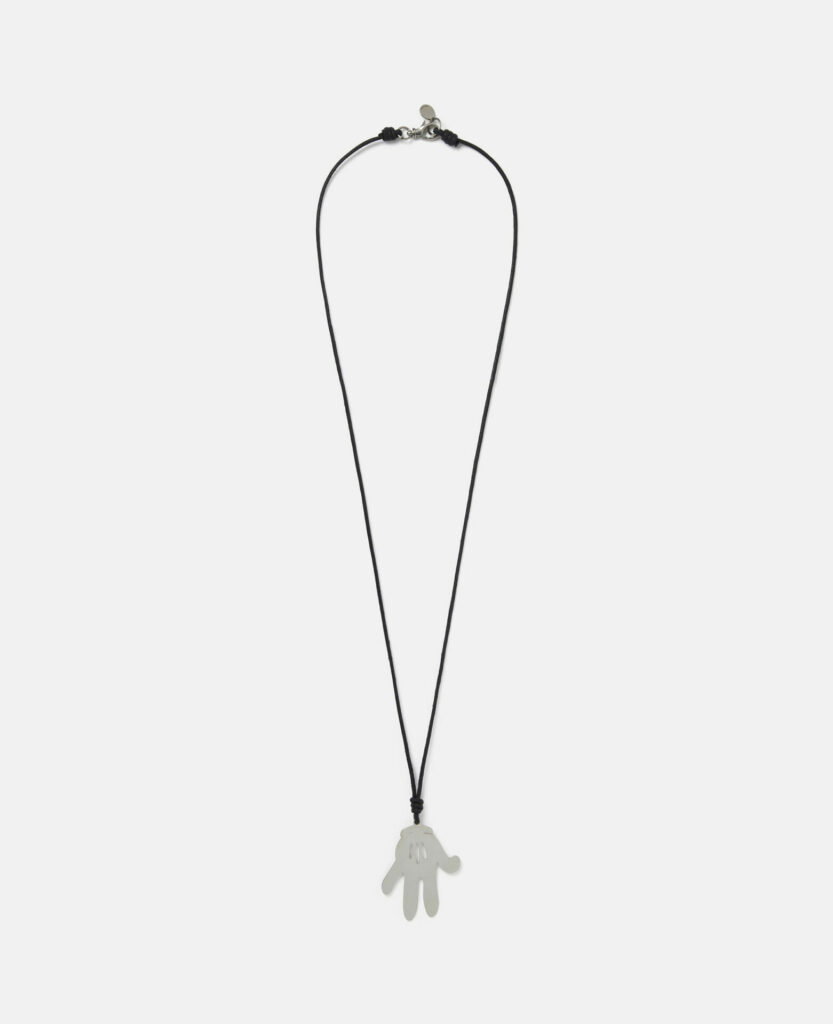 Pop quiz: take the queen of sustainable style, Stella McCartney, and Disney Fantasia and what do you get? An incredible unisex capsule collaboration blending fashion and fantasy that you – and the planet – will love as a Christmas gift. 
The best of the conscious collection is this Exaggerated Mickey hand pendant in either silver or gold. Made in Italy, it's 100 per cent brass and makes a style statement. So much so that the man who owns this will have to look out – as it's just made for sharing with you too!
Fantasia Mickey Hand Necklace, £245, stellamccartney.com
The Skin Care Kit 
Make sure he looks his best with this Green People grooming gift set containing everything to create a replenishing three-step organic facial routine at home.
It features the brand's most popular products in Green People's collection for Men – No. 1 Exfoliating Face Scrub, No.2 Wash & Shave and No.3 Cooling Moisturiser – so that even the most sensitive of skins will benefit from this vegan, cruelty-free range.
Perfect for men prone to dry or sensitive skin, each product is packed with plant-powered actives known to calm irritation and restore comfort and clarity to the skin. The only problem will be trying to keep your hands off it!
Men's skin care heroes, £45, www.greenpeople.co.uk
The Green-Minded Gift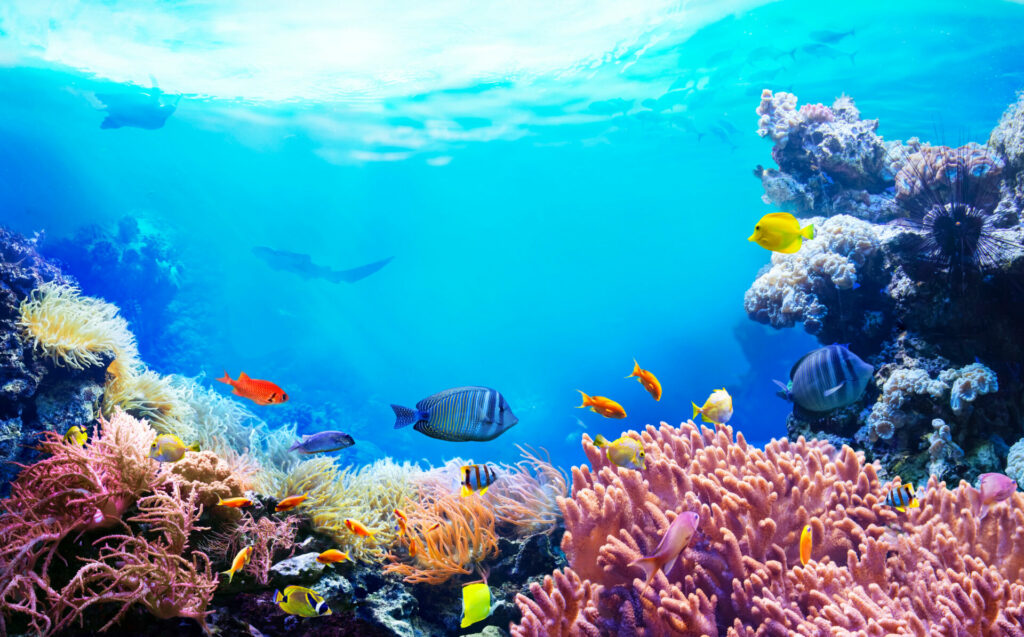 While Gen Zs list climate change as their number one concern for the future, all of us would love a present that makes us feel good while doing good. That's why there's a growing tide of Christmas wish lists with green-minded gifts that help the planet on them – so why not start with Gift a Reef? 
Simply donate $25 (you can donate more) and a coral reef garden will be created in critical areas of the ocean in hurricane-affected locations. A customised e-card will be sent to your loved one to commemorate the occasion ensuring that they will sea what a brilliant Christmas gift you've donated to them and the blue planet. 
Gift a Reef, from $25, reeflifefoundation.org
The E-Bike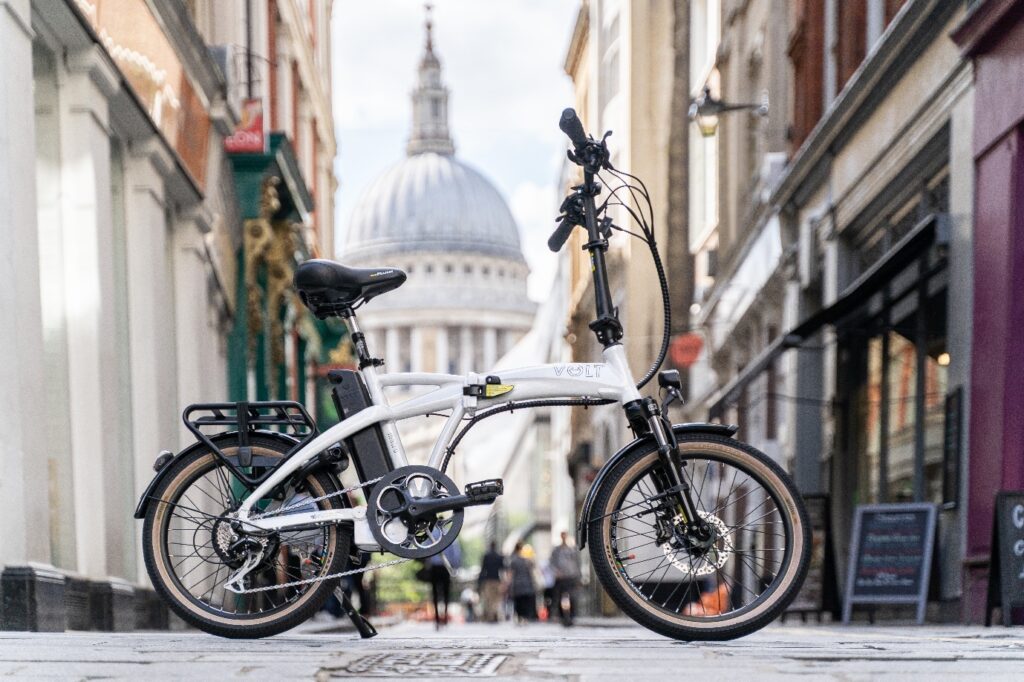 Tell most men to get on their bike this Christmas and they might not be too happy but if the male in your life finds this Volt Metro under the tree this year, believe us he will be delighted. 
Lightweight, with a folding design, this power-assisted bike boasts a Velo plush saddle, and SR Suntour front fork suspension to ensure a smooth ride.
As well as looking good, the Volt Metro can travel 50 miles on a single charge, has a rear pannier and mudguards as standard, an integrated and removable 36V lithium battery, and Kenda puncture resistant tyres. As one of the leading e-bike manufacturers, Volt's bold design marries technical sophistication with unrivalled performance and because it folds up quickly and easily, you can take it anywhere. We love!  
Volt Metro, £1799, voltbikes.co.uk