Forget dreaming of a white Christmas after one of the warmest autumns on record. In reality, 'Tis the season to dress up, brunch – and shop. And while we all know the festivities are a time of giving, it can be tricky to find presents that are both stylish and sustainable.
So while it's great that everyone's busy writing their Christmas lists, there's a climate crisis happening right now and more than ever we should be ensuring that anything we buy – no matter how beautiful – is kind to the planet.
A staggering 21 million people receive at least one unwanted present each Christmas in Britain alone – that goes up to two in the US – and five per cent of those will simply be thrown away.
Add in the bags, bows, wrapping paper and gift bags those gifts come in and a whopping 1 million tons of trash goes into landfill each week just in America, according to the Environmental Protection Agency. Plus there's the planet-warming greenhouse gases from the production and shipping of those boring socks for him and buy-them-because-I-can't-think-of-anything-else bath time goodies for her don't seem such a jolly idea, after all.
Sustainable Gifts
But don't worry, we've been scouring the shops and online to find the best sustainable gifts. It goes without saying that they're made from ethically-sourced materials, use recyclable packaging and are from brands or designers with sustainability at the heart of their businesses.
From working hard to reduce waste, lower their carbon footprint or even work with vulnerable and needy communities, these luxury eco-friendly gifts are made by conscious companies who know just how important protecting the planet is. Here are some of our favourite environmentally sustainable gifts for the ultimate green Christmas wish list…
The Ring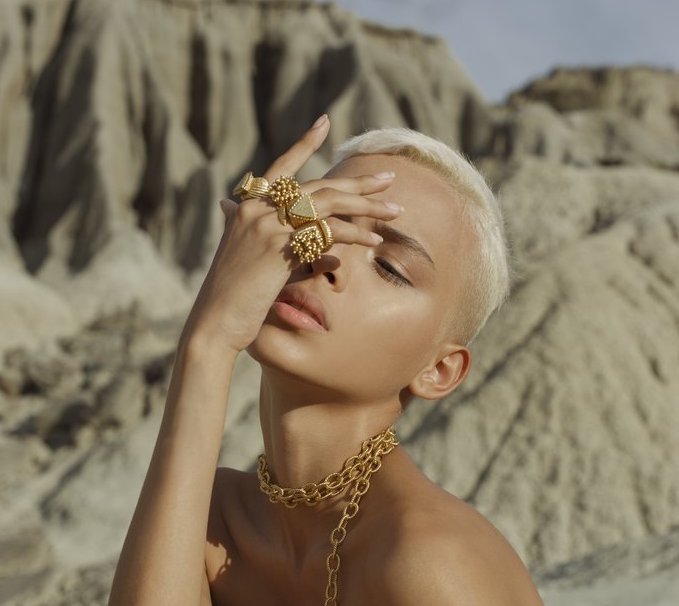 Hand-made from conflict-free 24ct Colombian gold brass in Columbia, this chunky ring is top of our sustainable gifts wish list. Gold spheres have been added on top of the Paulina Echeverri Orus ring to create movement, and it's also ethical, fair trade, and crafted using sustainable materials. But you better be quick as there are limited quantities kept in stock and you may need to have it 'Made to Order' to minimise waste, which can take 21- 25 days. 
Paulina Echeverri Orus Ring, £93 (410 AED), Plain Tiger who ship worldwide for free with orders over $150 (550 AED).
The Bag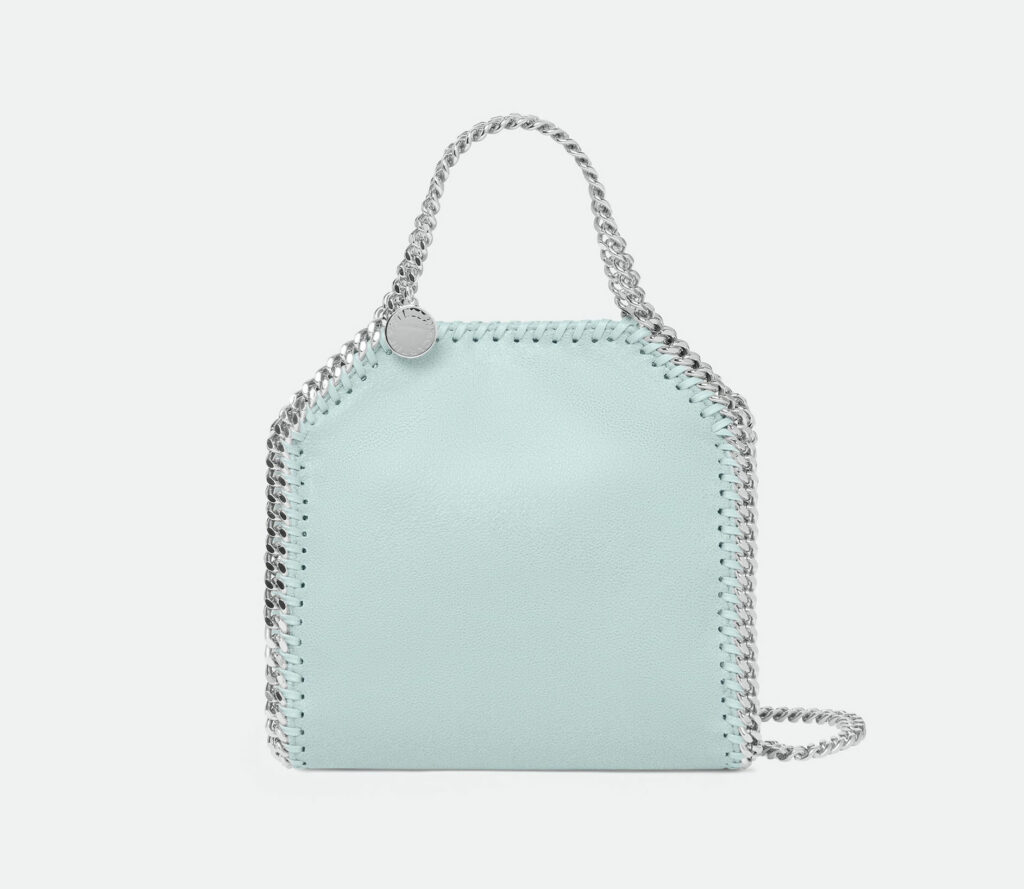 We've long been fans of Stella McCartney's iconic Falabella bag. That shape, those buckles, those colours! Created using a grained vegan 'Shaggy Deer' fabric, the latest sustainable mini version – in lipstick red or mist blue – is sure to impress the fashionista in your life. The only problem will be forcing yourself to wrap it up and actually give it away rather than keep it for yourself.
Mini Falabella crossbody bag, Stella McCartney store, Mall Of the Emirates, £650 (2,809 AED)
The Bangle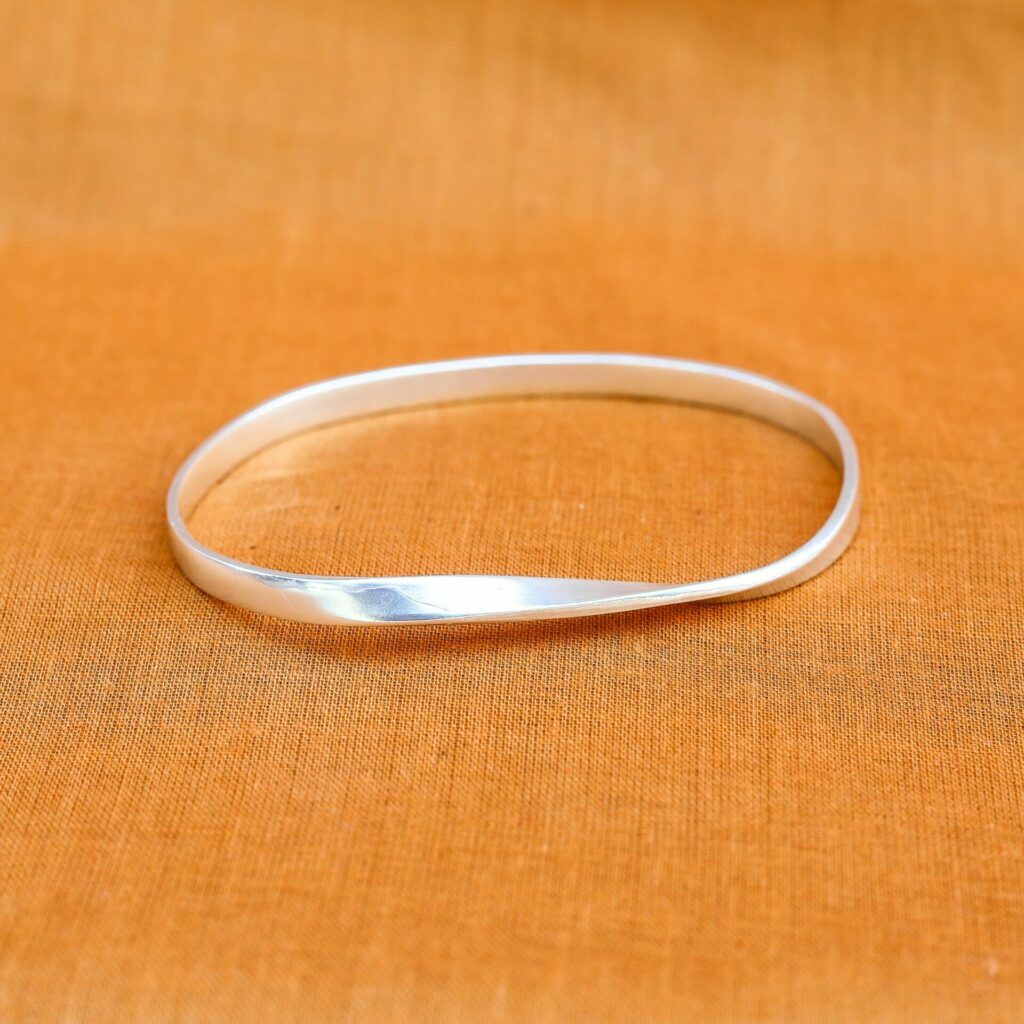 Elegant in its design, with a simple twist, this stunning Pivot bangle is made from 100 per cent recycled sterling silver. It is hand finished in London by makers living in a homeless hostel. Pivot is a social enterprise empowering people experiencing homelessness by providing vital work. Each bangle comes in a beautiful presentation box with the name of the maker inside and each time you wear it you'll know that it doesn't just look good – it does good. 
Pivot silver Mobius bangle, £120 (530 AED) Free UK delivery.
The Earrings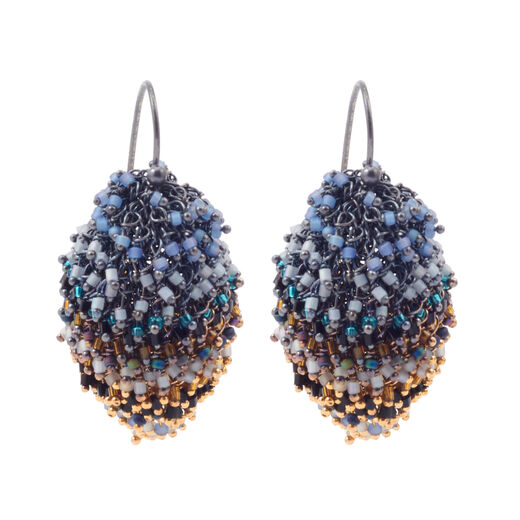 These gorgeous earrings by Italian designer Milena Zu fuse traditional hand-craft work with precious and semi-precious materials. The fine wire is crocheted by Indonesian artisans using a simple crochet hook and Zu, who focuses on ethically sourced materials and environmentally conscious practices, avoiding the use of harmful chemicals, then creates the intricate pieces inspired by nature.
The 2cm-wide earrings are made of brass-plated oxidised silver and 24kt gold-plated brass and have a drop of 3.5cm.
Knit bead ovoid earrings, £185, (817 AED) available at V&A online.
The Perfume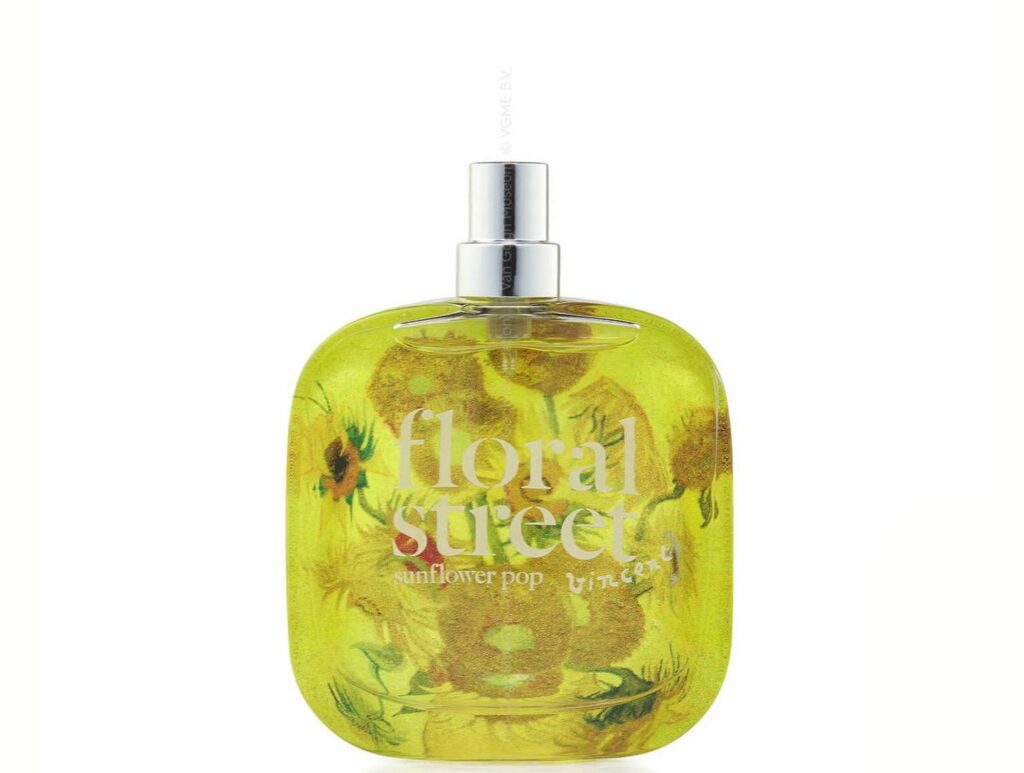 Bursting with citrus and fruity notes, this Floral Street collaboration perfume with Van Gogh Museum looks as good as it smells. Yellow-tipped Sunflowers from the brush of Dutch master Vincent Van Gogh inspire this refreshing blend of mandarin, sustainably sourced Calabrian bergamot, and base notes of vegan honey, amber and musk. Vegan cruelty-free, and hand-crafted, this fragrance comes in planet-friendly packaging, helps support the work of the Van Gogh Museum and is, quite simply, a masterpiece in a bottle.
Floral Street x Van Gogh Museum Sunflower Pop eau de parfum, 100ml, £100 (442 AED), available online at Floral Street, Sephora and selected retailers worldwide.
The Concern Gift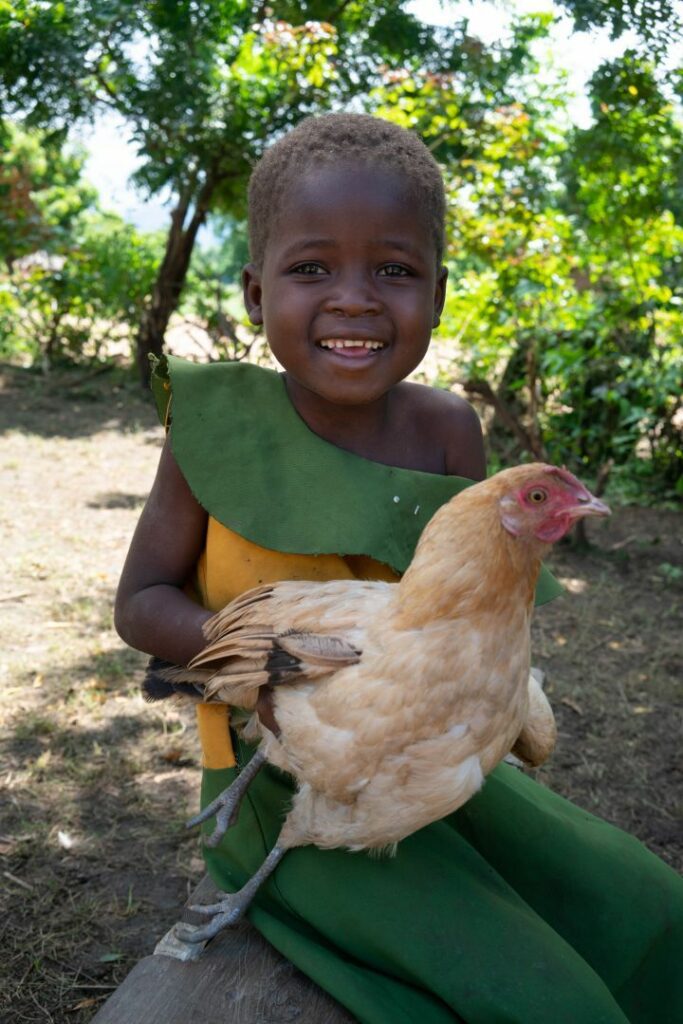 You might not be able to wrap up this gift from Concern Worldwide, but it'll bring plenty of joy to those you are helping in 25 of the world's poorest countries. Simply pick one (or more!) from the list of life-changing sustainable gifts.
From a mosquito net (£9 or 39 AED) to keep children safe from malaria-carrying insects, to six chickens to lay eggs to feed a family (£17, or 75 AED), and school fees to keep a girl in secondary school education so she can increase her potential to earn, avoid early marriage and challenge discrimination (£55 or 243 AED), there's something for every budget. You can even buy a village well (£1,180 or 5,214 AED) to give a community clean water.
And you'll be able to present a gift card to your loved one showing them how their gift has made a huge difference. Gifts Concern
The Luxury Diffuser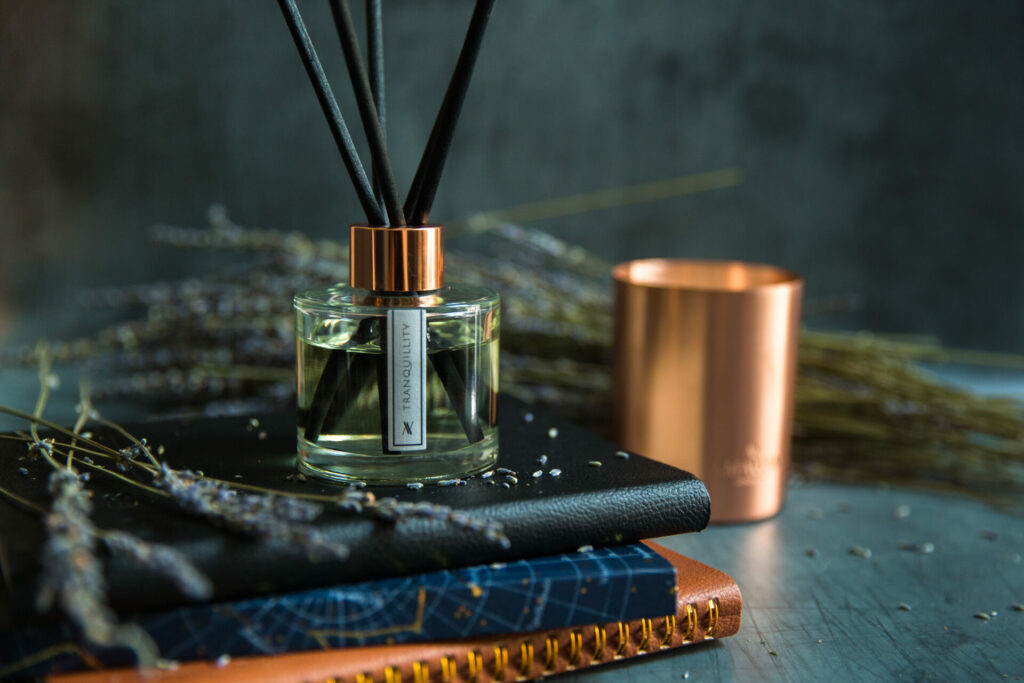 Fill the air with the warm, rich scent of oud, cedarwood and patchouli balanced with the floral and rosy tones of geranium to create a calm and soothing atmosphere. The eco-friendly, non-toxic reed diffusers are hand-blended, using a sustainable base that's enriched with therapeutic essential oils and natural fragrances to boost your mood. During Green Friday, the company, Amaura London, plants a tree with every order.
Ignite Oud & Geranium Eco Luxury Diffuser in Rose Gold, £35, (154 AED) 100ml Luxury reed diffuser, Amaura London