Love it or hate it, most of us are dependent on our cell phones. But what if, instead of the mindless scrolling and endless wasted hours, you used your phone to live more sustainably? Because guess what, there are apps to help you do just that – and we've put together a list of some of our favourites.
From selling preloved clothes to scheduling recycle pick ups, donating unwanted food and household goods to your community or offsetting your online searches with trees (yes you read that right!), these ten apps for sustainable lifestyles will have you cutting your carbon footprint in no time!
For Slow Fashion: Bazaara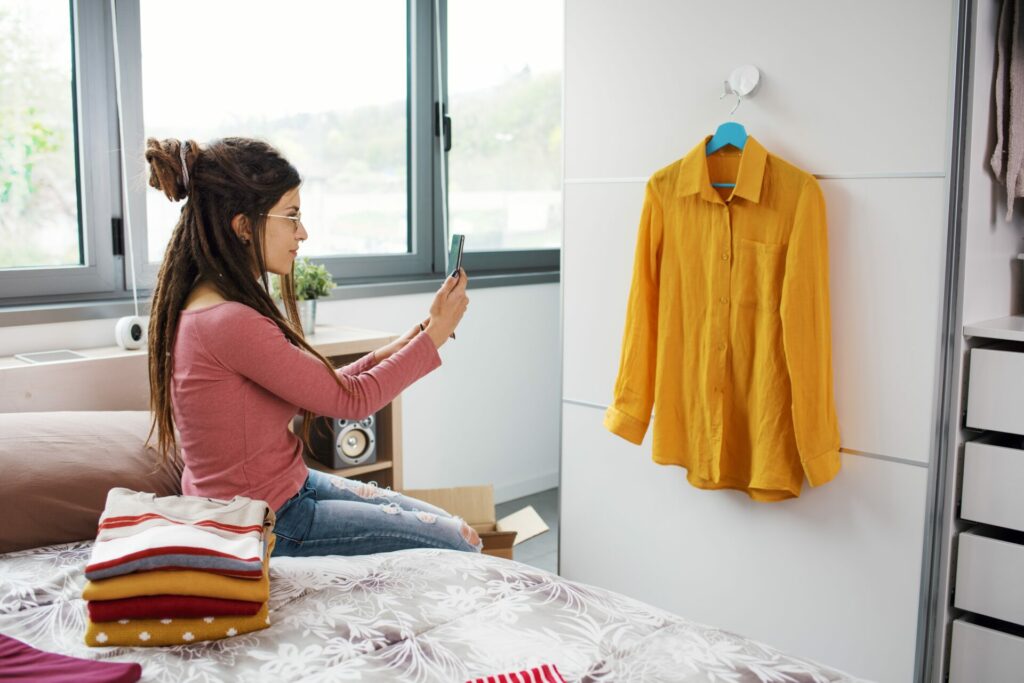 If you want to declutter your closet but don't know how to sell any unwanted items then UAE based app Bazaara is just what you need. Allowing you to sell, browse and buy gently-used clothing, accessories and even homeware, this is sustainable selling and shopping at the touch of a button – and there's a kids section too (they grow so quickly – why buy new?!). Anything which helps us be less wasteful while purchasing and bring in a little extra money gets a big yes from us!
For Trees: Ecosia
Now this has got to be one of the coolest apps ever – get the Ecosia browser and plant trees with your searches – yes really! Like other search engines, these guys make money through ads but they use 100 per cent of their profits for the planet. In addition to planting trees with your searches, the Ecosia community is working to tackle climate change, protect wildlife and help local communities around the world – plus they'll show you a green leaf beside any of your results that are pro-environment to help you make greener choices.
And it gets better – they also have their own solar plants that power enough renewable energy for all your searches and much, much more. Helping the planet while searching the web? This app is an absolute must.
For Vegans: Happy Cow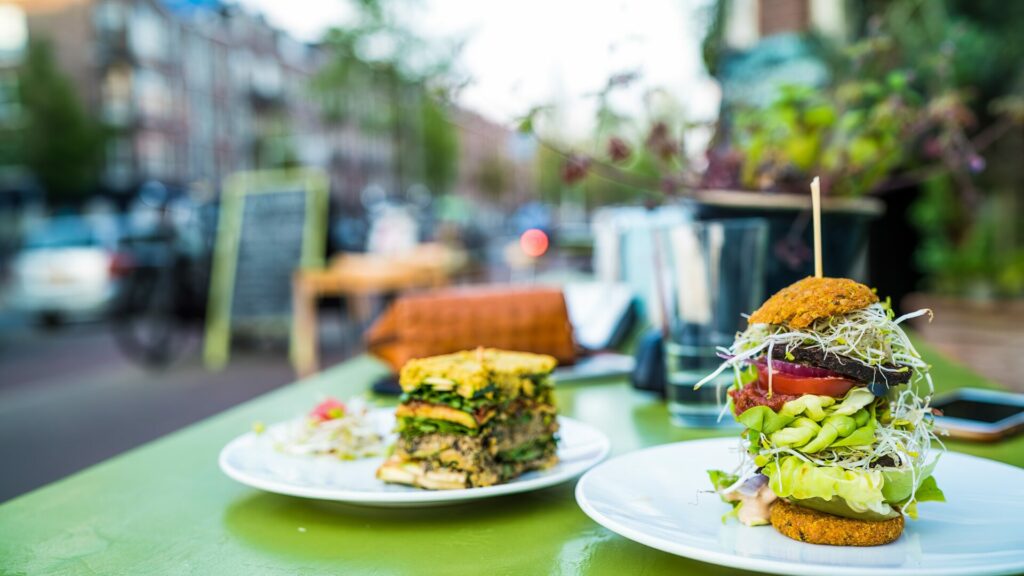 HappyCow is an app and online community which helps you find plant-based/vegan options and healthy food wherever you are in the world. Created by and for people who are passionate about an environmentally sustainable way of living, the app operates in over 180 countries and relies on businesses and members submitting their vegan and vegetarian restaurant finds. An in-house team will meticulously research every suggestion before deciding whether it makes the cut – you can even add to the app yourself by uploading pics of anything yummy you want to share or leaving reviews – and an interactive map makes finding every eatery easy.
For Zero Waste: Empty My Fridge
If you regularly open your fridge or cupboard only to be met with a few random ingredients that really don't inspire you to make a meal – or if you are forever throwing out tired carrots and food that's past its best then check out EmptyMyFridge – an application that aims to reduce waste by suggesting recipes based on what you have at home. Yes, this is something we've often wished for and now it actually exists!
Add your food items to a list and the app will help you manage what you've got, match recipes based on what needs eating and allow you to sort based on your own taste. Helping eliminate waste, managing your shopping list (the app can help with that) and putting all those random ingredients to use too, we can't wait to give it a go.
For Clean Beauty: Think Dirty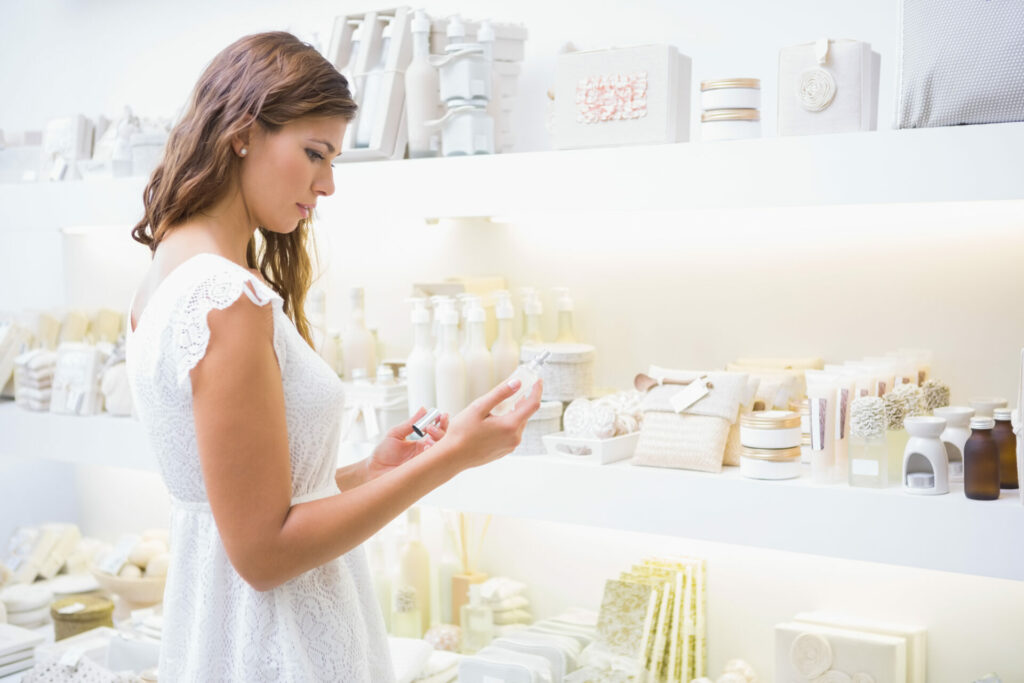 Let's be honest, the beauty industry is packed full of hard-to-pronounce ingredient names and jargon. Sifting through what's good or bad for you can be difficult to decode so why not turn to an easy to use ingredient scanner app that simplifies the process?
The trusted Think Dirty app – it's been around for more than a decade – helps conscious consumers make informed choices on what they put on their bodies. Just scan the product barcode and Think Dirty will give you easy-to-understand info on the product, its ingredients, and offer shop cleaner options! Not only will you be ridding your beauty regime of nasties such s parabens and sulfates, but you'll also be supporting clean beauty brands in the process. Buying safe skin saviours has never been easier!
For Recycling: Recapp
The first mobile app in Dubai and Abu Dhabi to collect your recyclable plastic bottles and cans from home, Recapp is an easy way to make a big step towards living more sustainably and it's totally free of charge! Simply segregate your opaque plastic bottles, transparent plastic bottles and cans from any other waste, download the app and schedule a pick up time – it's as easy as that.
The more you recycle, the more points you win – and points mean gifts offered by partners including Carrefour and The Giving Movement. If you want to upgrade your free subscription to go Premium and include paper, recycling it'll cost you AED 39 per month plus you'll get two free recycling boxes, extra points and priority collections.
For Donating: Olio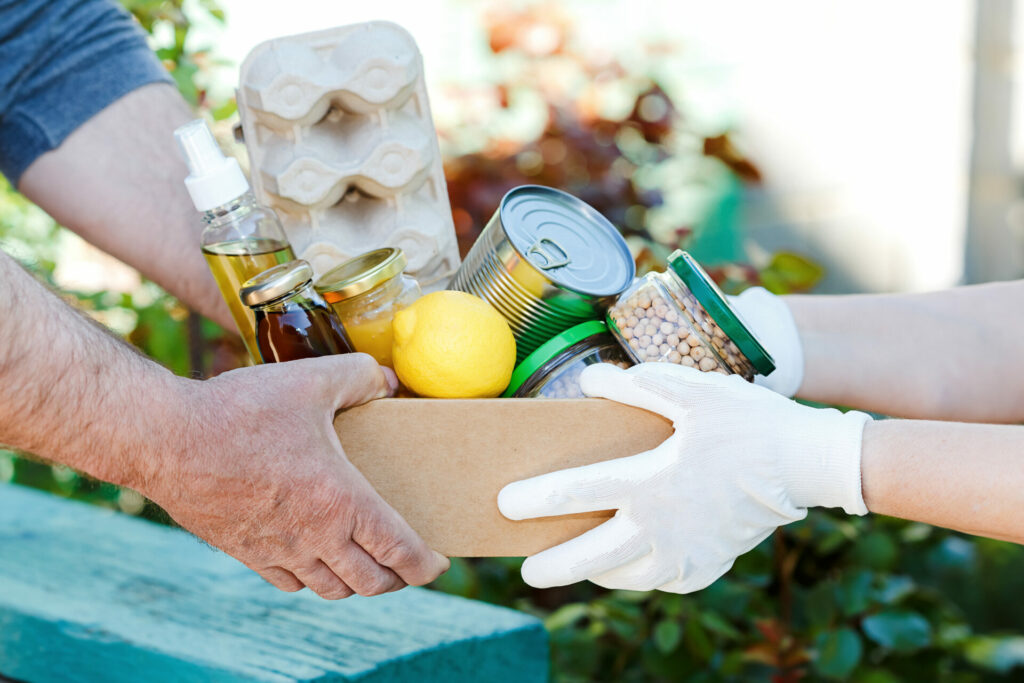 With a 'share more, waste less' motto, the Olio app facilitates sharing by giving away, borrowing or lending in your community in an aim to reduced household and food waste – hooray! That picnic table you no longer need, the kids old roller skates or household items that are gathering dust can be donated to anyone who might need them – because one man's trash is another man's treasure!
And it works for food too by connecting neighbours with anything going spare to share with those in need. The app navigation is in English and Spanish but all listings and messaging can be done in local languages too. Olio is available to be used anywhere in the world, and food has been successfully shared in over 51 countries so far!
For Carbon Footprint Reduction: Earth Hero
Want to track and measure your carbon footprint while also discovering ways to act towards climate change? Then Earth hero needs to be on your phone. Pop in some daily details and the app will prepare a customised relative emissions chart which shows your carbon emissions as compared to other people in the world and the UAE. Set yourself some green goals and share your actions with other users.
For Car Sharing: Udrive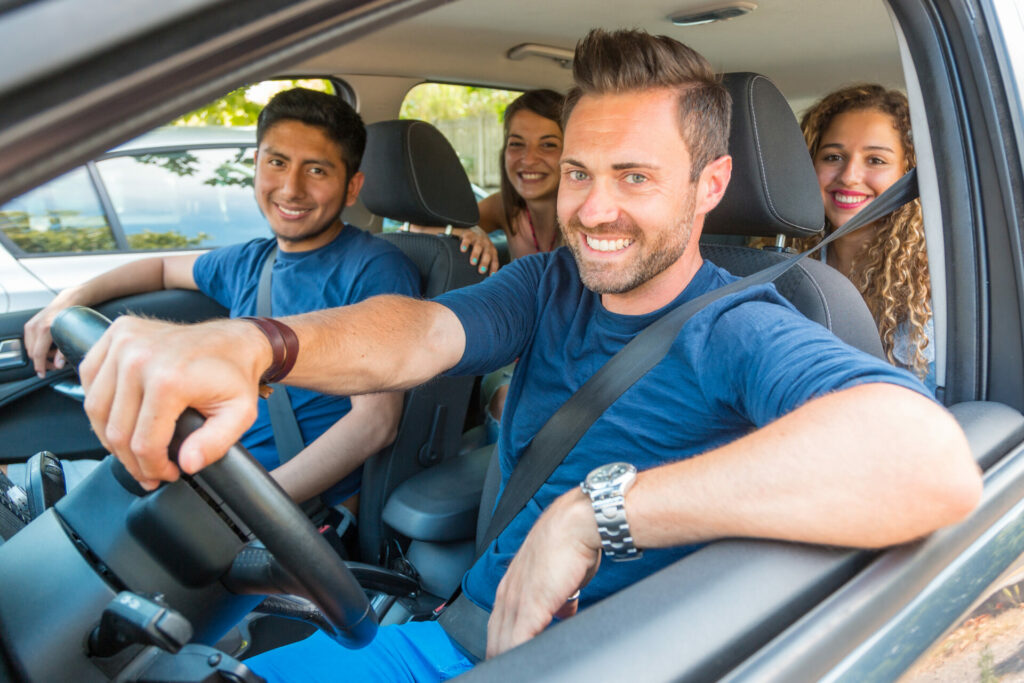 Life in the UAE would be tricky without a car, especially if you've got a family in tow. But instead of owning outright and dealing with the registration, the parking lots, the times you are away and just don't need one – why not consider a car-share programme and get the best of all worlds? Udrive is the first car-sharing company in the Middle East, providing sustainable, cost-effective options aimed at reducing traffic, carbon emissions and the sheer number of vehicles on the road.
With a fleet of cars accessible through an app, Udrive offer short-term rentals whether you need a car for an errand or weekend getaway – you pay per minute which means you'll only be paying for what you use. Licensed by Dubai RTA, Udrive is contributing to the region's sustainability goals and is a fab way to have all the comforts of a hire car without the hefty price tag.
No More Receipts: Klip
Launching imminently here in the UAE, Klip is the world's first blockchain-based digital receipts vault – which essentially means that it's an app which stores all of your purchase receipts digitally. Perfect if you always have a wallet stuffed full of receipts or if you can never find the one that you really need, Klip will also help challenge the almost 300 million pounds of solid waste and greenhouse gas emissions (estimated at the eye-watering equivalent of over 400,000 cars each year) which result from paper receipts.
And here's something we didn't know – the majority of thermal paper receipts are coated with BPA or BPS, exposing those who regularly touch receipts to these toxic chemicals. All you'll need to do is show your KLIP QR code at checkout or share your email ID and your receipts will be stored digitally – so easy – we can't wait for it to launch.
For Travel By Foot: Komoot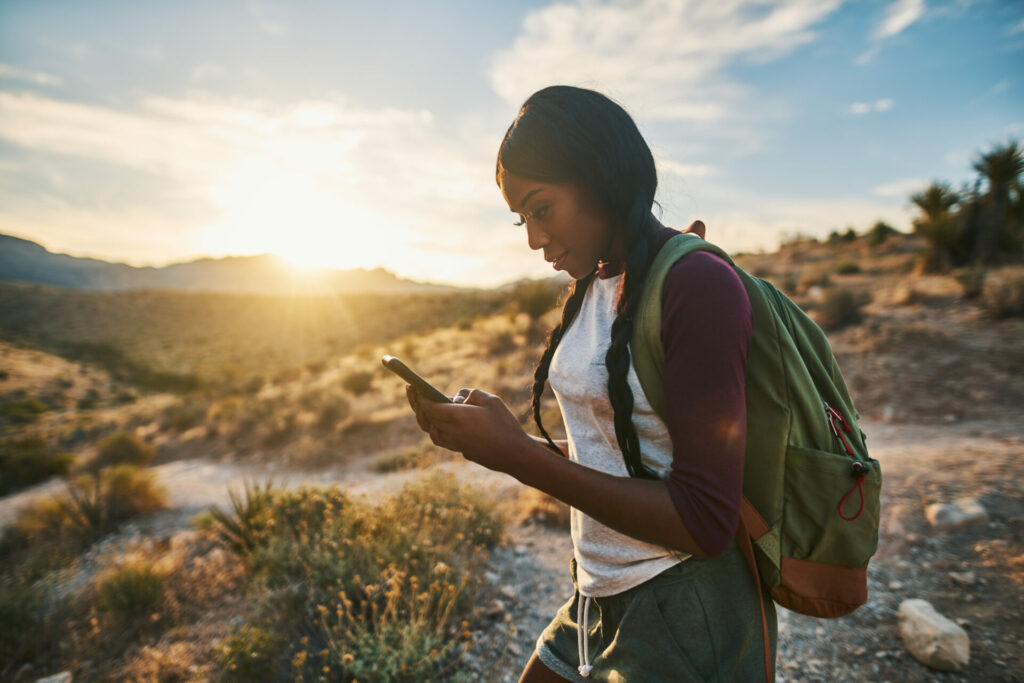 Ditch the car and get out and about on foot or two wheels. This sustainable travel app offers ready-built routes through some of the best-kept secrets near you whether you're walking, hiking, cycling or even running! The app will take your location and offer you tailored adventures that are on your doorstep. And it's community led so you'll be getting some of the most on-the-ground local travel information possible. Why not give it a whirl next month on car free day?
For Good Habits: Ailuna
Making changes towards being more sustainable can seem daunting and impossible to tackle but they really don't need to be – especially with the help of Ailuna, a sustainability engagement app that makes it fun and easy to create habits that are good for you and the planet. With an approach that's rooted in behavioural science, the app sets challenges for everything from a better diet to managing waste and recycling, transport and more – with daily tips and tricks. Encouraging you to tackle one sustainable change at a time and to make small changes, Ailuna will help you make better decisions and choices for a cleaner way of life.
For Rewards: Baadr
Live in Abu Dhabi? The Baadr App, launched by the Environment Agency Abu Dhabi, offers users incentives to living more sustainably by showing a commitment to 'Move, Reuse, Switch, Grow, Initiate, Conserve and Join' – with more than 30 tasks that encourage a more mindful way of living. From printing on both sides of paper to using a refillable coffee cup, walking or cycling rather than driving or planting a window box – upload a picture of the activity and you'll be rewarded with points that can be redeemed at various places in the capital.