It's becoming increasingly clear that the pandemic has catapulted change in the way that we shop, consume, and live with a new awareness and empathy for the planet. The need to live in tandem with nature rather than against it, is filtering through to all areas of our lives, including the clothes we choose to wear. The fashion industry, notorious for its wasteful practices that harm the environment – fashion production releases 10 per cent of the world's carbon emissions – more than aeroplanes and maritime shipping combined – is being shaken to its core.
Increasingly customers want to heal not further harm the planet. Research shows that 88 per cent of consumers want brands to help them be more environmentally friendly. That's good news for sustainable fashion brands that are taking significant strides into the spotlight now that consumer preference is tilting in their favour.
With the landscape changing both at home and abroad we took a look into some of the home-grown UAE companies as well as the international labels leading the charge to change the industry for good. Read on for some of our top picks.
PALEM
Palem, as seen above and in the article title image, is a French slow-fashion brand with a walk -in store in Dubai, UAE. The brand focuses on beautiful and light timeless pieces cut in natural fabrics or materials derived from plant fibres to ensure durability and sustainability. Organic cotton, sustainable viscose, lyocell, modal and linen are just some of the eco materials used in the production of the brands timeless pieces that are created to last a lifetime not just a season. Palem creates collections in limited quantities to reduce waste and ensures all surplus fabrics and scraps are systematically recycled.
Only Ethikal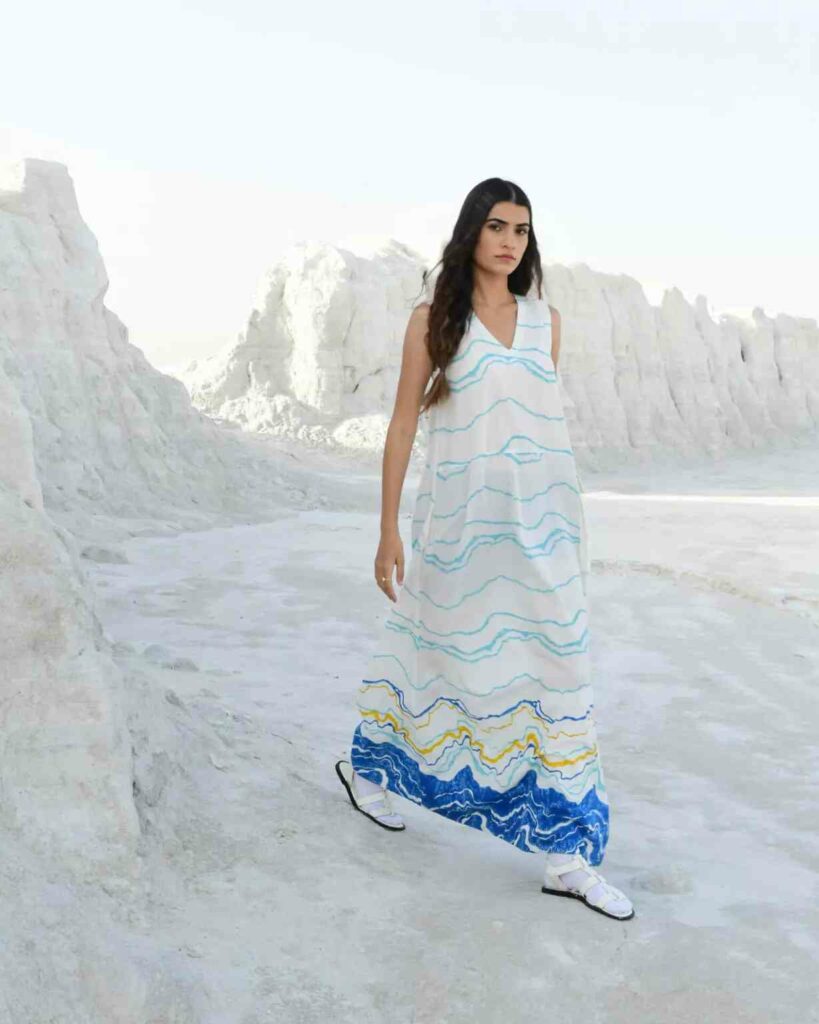 Only Ethikal is on online fashion platform based in the UAE who are proud advocates of the Fashion Revolution – an organisation that is working towards creating a radical change in the way the fashion industry is working today. They are committed to working only with brands that are already bringing the required change into the industry with their designs and methods of production. The brands they choose to work with produce their designs using natural materials, rescued fabrics and skilled artisans guaranteeing fair wages in a healthy working environment. All their pieces are made to measure to eliminate any waste so be prepared to hand over all your measurements when ordering so your basket pieces can be handmade especially for you.
The Giving Movement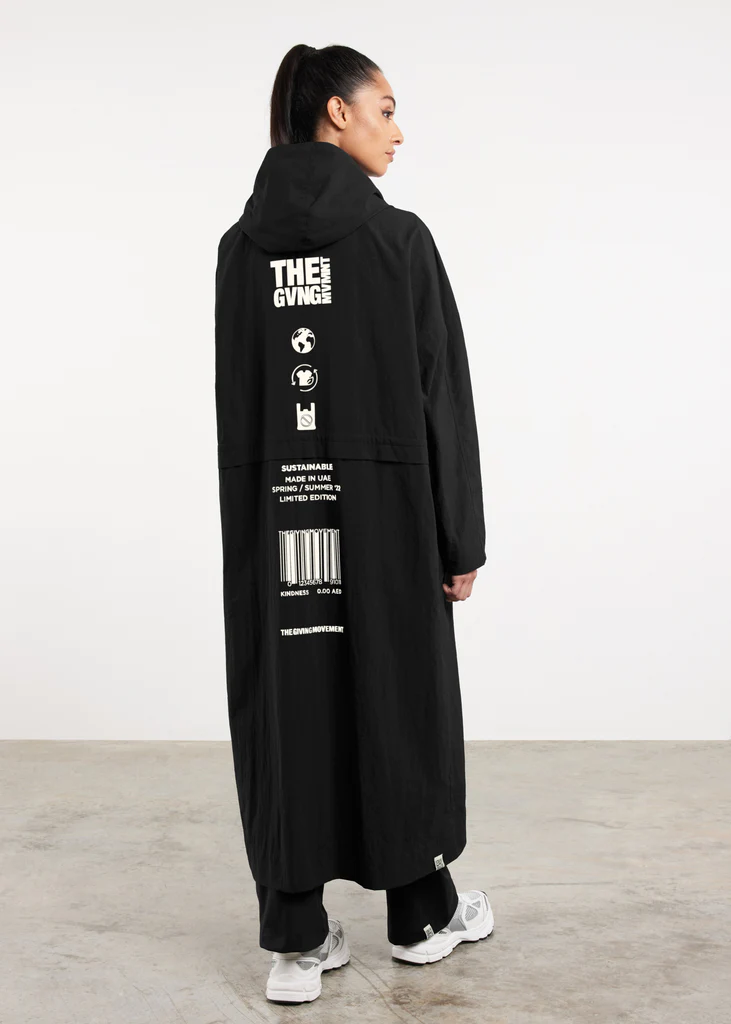 Launched in the UAE in 2020 at the height of the pandemic, The Giving Movement is the brainchild of Dominic Nowell-Barnes who spotted a gap in the market for sustainable, comfortable leisurewear. Materials used in their garments for adults and kids alike, include sustainable fabrics such as Global Organic Textile Standard-certified cotton, fast-growing bamboo and locally sourced nylon woven from recycled plastic water bottles. The company also donates $4 for every item sold to charities, Dubai Cares and Harmony House, that helps street children in India.
Baiia Swimwear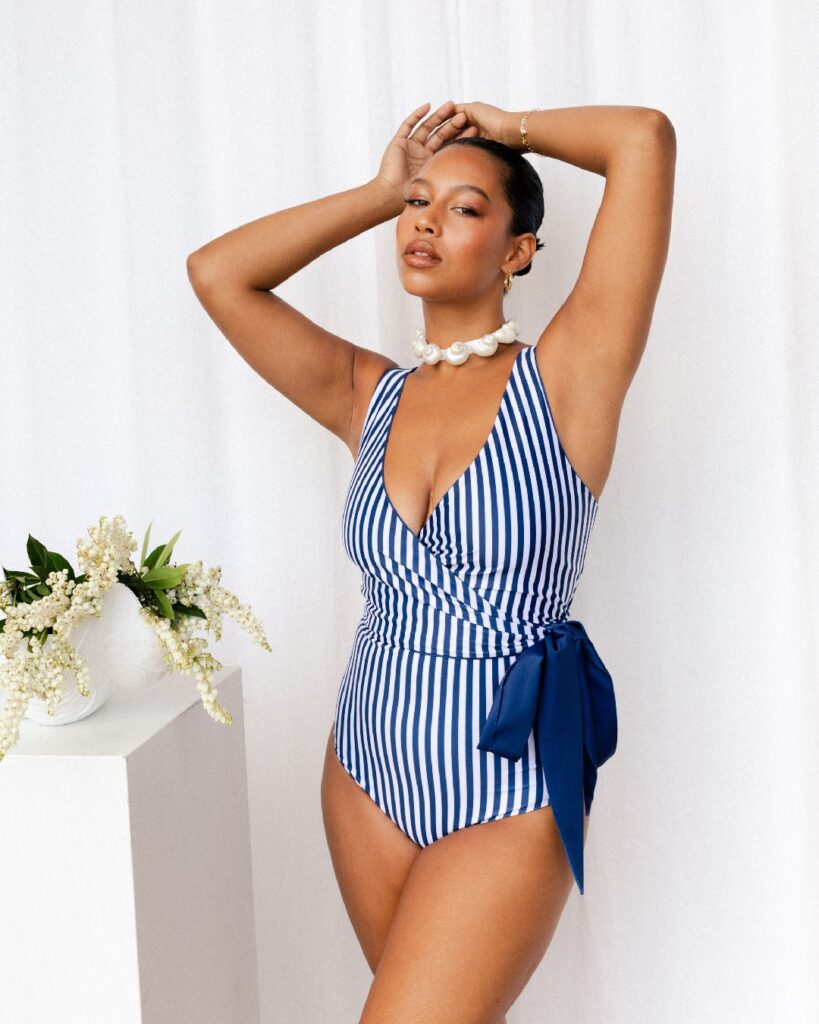 Baiia – meaning 'one who has the capacity to change the world for the better' was founded in 2016 in Australia. They encompasses the idea of creating versatile swimwear for women by using recycled plastic made from industrial and post-consumer waste such as fishnets, carpets, plastic bottles and textiles that would otherwise be polluting our precious land and ocean as well as clogging up our eco systems. Baiia uses certified Standard 100 by OEKO-TEX (the world leader in testing fabrics to regulate harmful substances) and their dyes are water-based. Sustainable to the very last, even their packaging is made from 100 per cent biodegradable and compostable materials.
Sruti Dalmia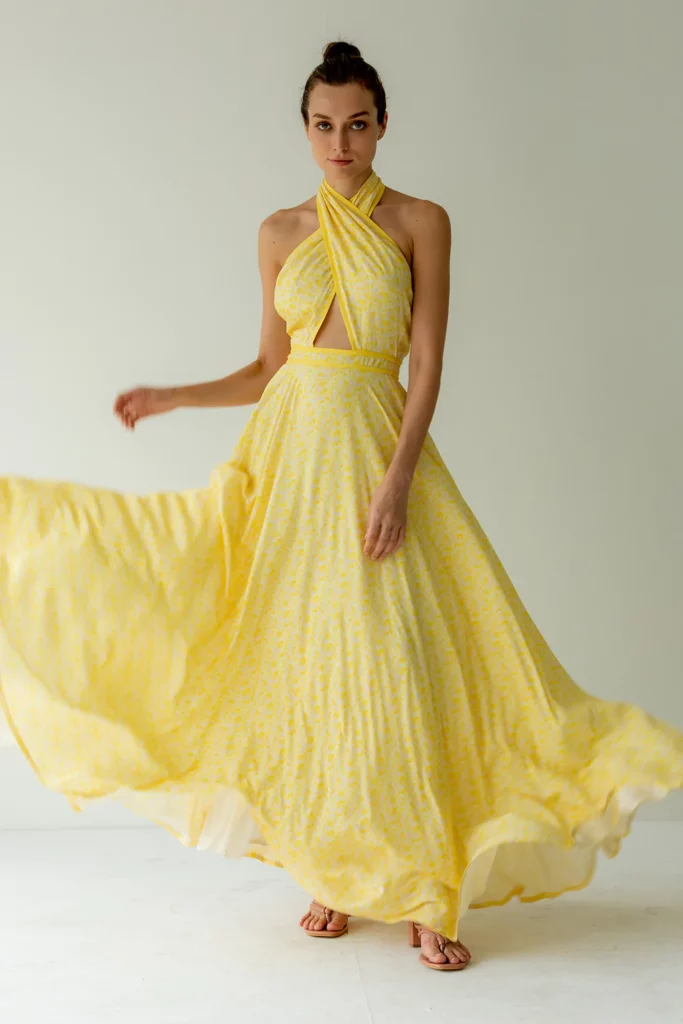 Founded in 2021 in New Delhi by emerging Indian designer, Sruti Dalmia and with a triumphant debut presentation of her Autumn/Winter Collection at London Fashion Week, the brand strives to bring the ethos of slow fashion to the forefront whilst creating ensembles that are chic, contemporary and accessible. A proud Indian brand – Sruti Dalmi ensures her materials are locally sourced and locally made (70 per cent of the workforce are women weavers from remote villages) in their distinctive style that represents and pays homage to the culture. Fabric waste is reintroduced into future collections as new yarn to promote lower waste and the brand often works under the pre-order model, which reduces overproduction. The fashion line was also recently named as one of Marie Claire's 'Best Sustainable Fashion Brands in 2022'.
Pangaia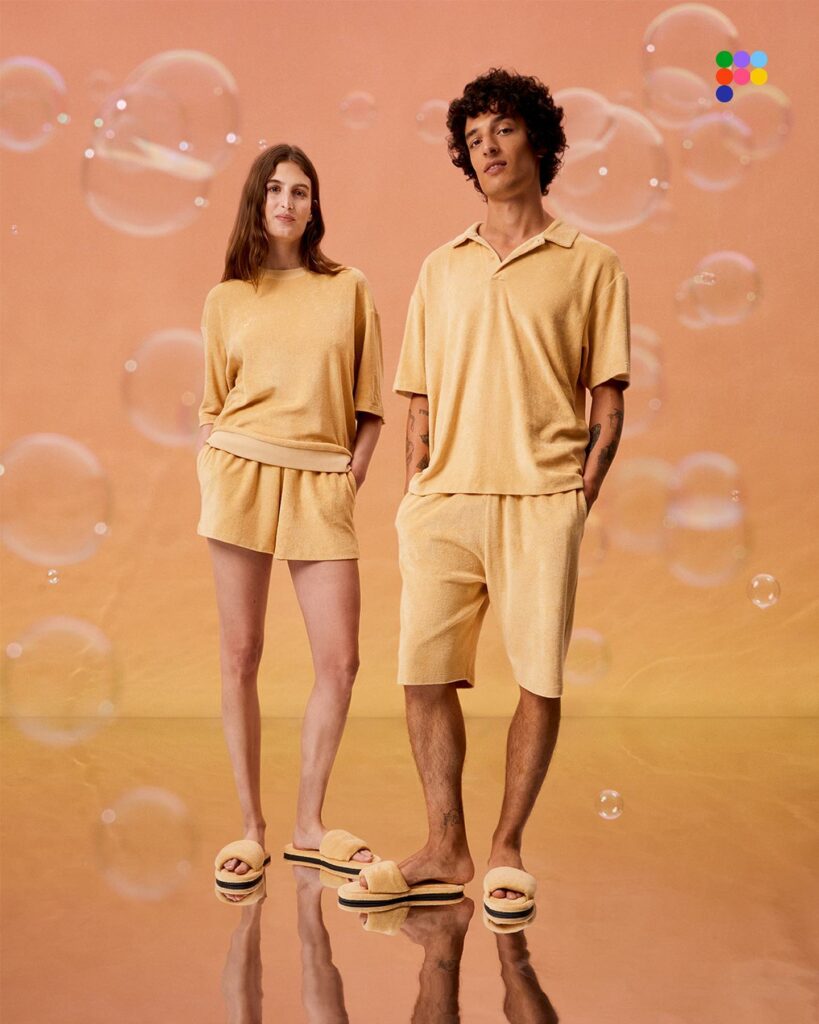 Pangaia (based in London, UK) isn't just one of the best sustainable fashion brands – it's a movement. Launched in 2018, the label focuses on solving environmental issues of the fashion industry through technology. Think loungewear and sportswear – usually differing in fabrics and colours but focusing on creating an active-wear but sustainable capsule wardrobe. The brand's main source of inspiration is the environment, making clothes, accessories and shoes from innovative technology and bio-engineered materials – materials grown from live microorganisms, such as bacteria, yeast, algae and fungi root structures. The brand only uses a high proportion of organic materials such as organic cotton and hemp and recycled materials such as recycled polyester and regenerated nylon. Their long-term goal is to give back more than they take from the planet.
Chloé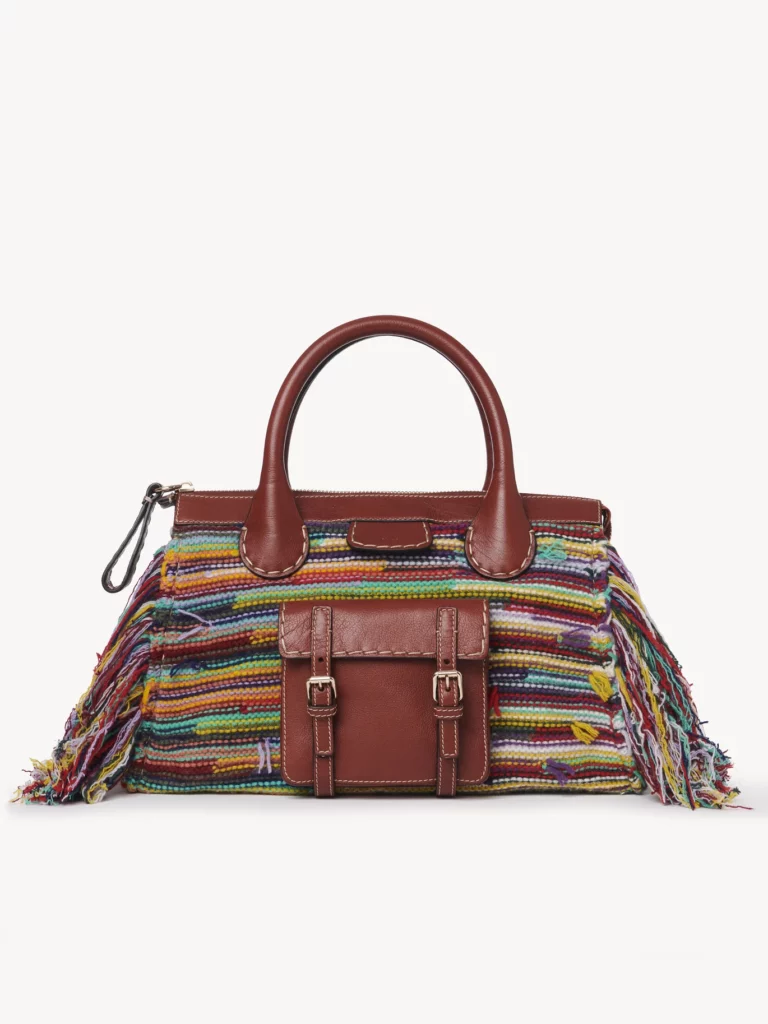 Being the first luxury fashion house to earn a B Corp Certification – showing they meet high standards of social and environmental performance, transparency and accountability – is no mean feat. Their 2022 objectives include the use of lower impact materials in ready-to-wear outfits, reducing emissions and increasing their fair-trade sourcing. Chloé creative director, Gabriela Hearst, a pioneer of sustainable fashion is already making changes when it comes to runway shows. She showcased models with second-hand Chloé handbags that had been bought back from e-commerce platform eBay which she then had patch worked and braided with leftover fabric remnants from the design studio.
Stella McCartney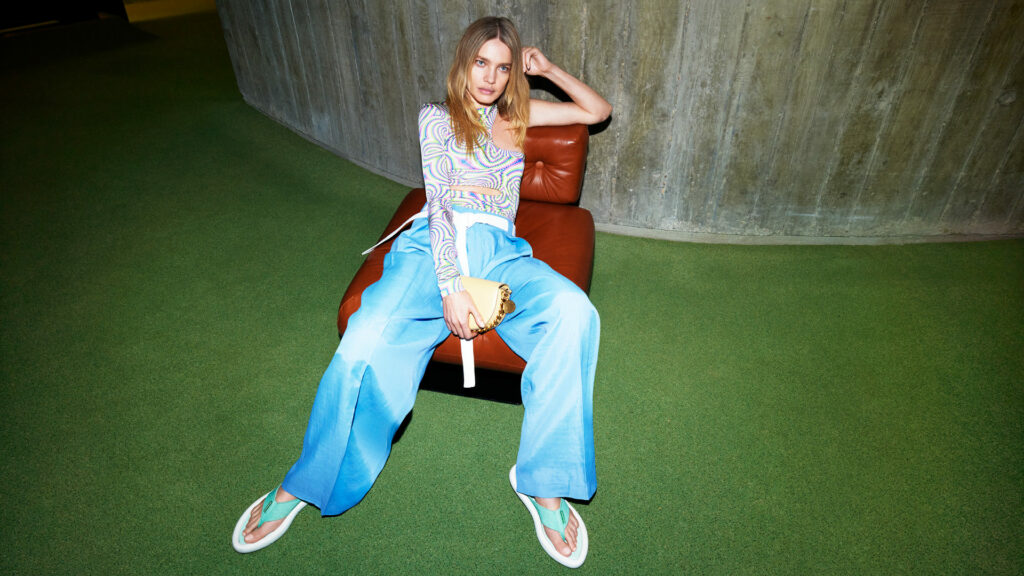 Ever since the brand's launch in 2001, the British fashion designer has been one of the first to introduce various sustainable methods of production for her collections. From recycled materials to the ban of leathers, furs and feathers – Stella McCartney has always been committed and been a pioneer in creating clothes that will not harm the environment. The brand began using organic cotton in 2008 and went completely PVC free in 2010. All Stella McCartney stores, offices and studios in the UK are powered by wind energy and abroad. They use renewable energy to power their stores and offices, not to mention that 45% of their operations are run on 100% renewable green energy.
"Everyone can do simple things to make a difference, and every little bit does count"
– Stella McCartney