Saving the world is a big ask. There's the climate crisis to sort out, peace to broker between warring countries, the poverty imbalance to shift and that vegan dinner party to cater for. No wonder it can seem overwhelming and we bury our heads in our hands – or sand.
If it's too much for global governments to deal with how are we expected to do our bit? A teeny tiny bit at a time, actually. We're talking ethical tweaks. While none of us can tackle the problems of plastic, global warming and working out just who does make the best vegan burger on our own, collectively doing just a little can make a huge difference.
It's the power of pulling together to become an ethical consumer the title of which can also seem daunting. But now there's a new book, The Research Handbook on Ethical Consumption, which explores the challenges and complexities of living an ethical and sustainable life, using cutting-edge research and insights from a range of leading academic experts.
And here, the co-authors Professor Victoria Wells and Karolos A. Papadas, of the University of York's School for Business and Society, alongside fellow author Professor Marylyn Carrigan of Edinburgh Business School, share their easy and practical ideas and ethical tweaks that anyone can follow to become a more sustainable and ethical consumer today.
1. Never Throw Away Another Coffee Cup
An estimated 500 billion single-use takeaway cups are used and thrown away around the world each year – most with a poly-coated plastic lining that interferes with recycling possibilities, causing most cups to be either incinerated or go into landfill.
Single use takeaway cups will never be completely sustainable, so using your own reusable cup is the only way to reduce the carbon footprint of your takeaway experience. You can also improve your sustainability by choosing a reusable cup made from natural, or recycled materials, such as the ecoffeecup®. The coffee is black but the cup should be green and ethically sourced.
2. Eat Ethically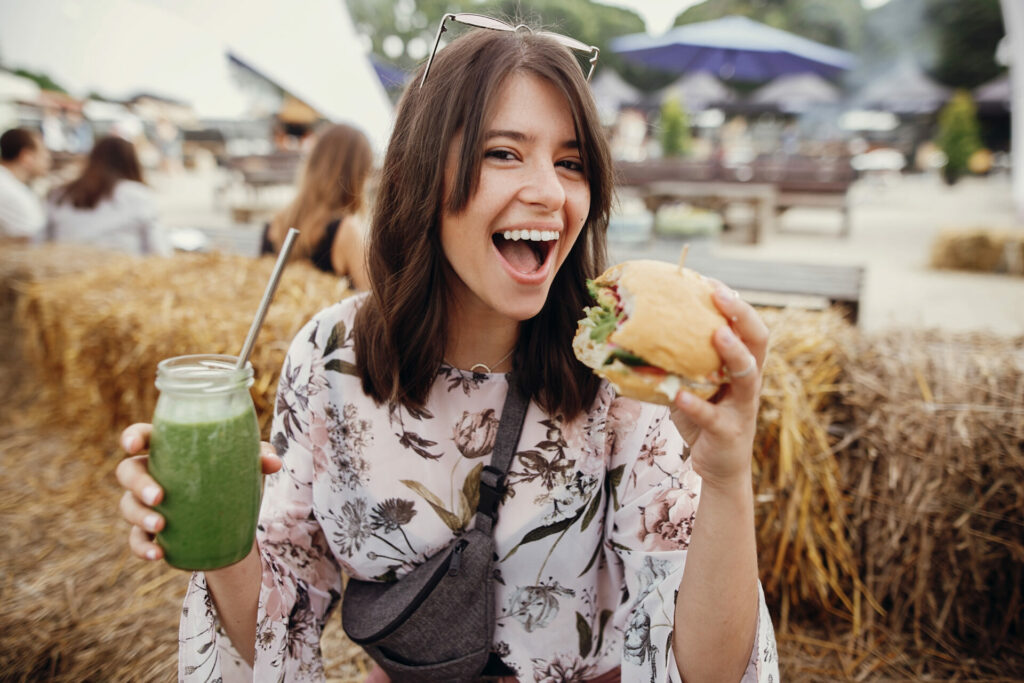 Going vegan or vegetarian is a sure way to improve your ethical and sustainable eating. But if you or your family are not all vegan or vegetarian yet, why not choose to not eat meat once a week – hello meat-free Monday! – or opt for a non-meat option when eating out.
If you're in a transition stage to become vegan/vegetarian or embracing being 'flexitarian', choosing the right place when you go out can help embed it as a habit. The in-store environment and options provided in social events play a role in shaping our ethical behaviour, so picking the restaurant that offers vegan options or going to the cinema that offers vegan food can make 'veganising' your appetite easier.
3. Make Ethical Tweaks Child's Play
The market for toys is huge worldwide, but it is estimated that up to eight per cent of these toys end up in incinerators, landfill or the ocean, making then an extremely unsustainable product. On top of this, over 180 million pieces of children's clothing are thought to end up in landfill each year.
However, because of how quickly children grow out of both toys and clothes, there is often a lot of life left in them. Ethical tweaks include choosing to donate via charity, or local give and take events, can therefore be much better both ethically and sustainably. Renting rather than buying is also a good option with organisations like Whirli in the UK offering toy swap subscriptions and Borro offering rental clothes services for babies.
Finally, if you do decide to buy, look out for more sustainable and ethical toy and clothing brands such as Envirotoy or My Little Green Wardrobe.
4. Wear Vintage Clothes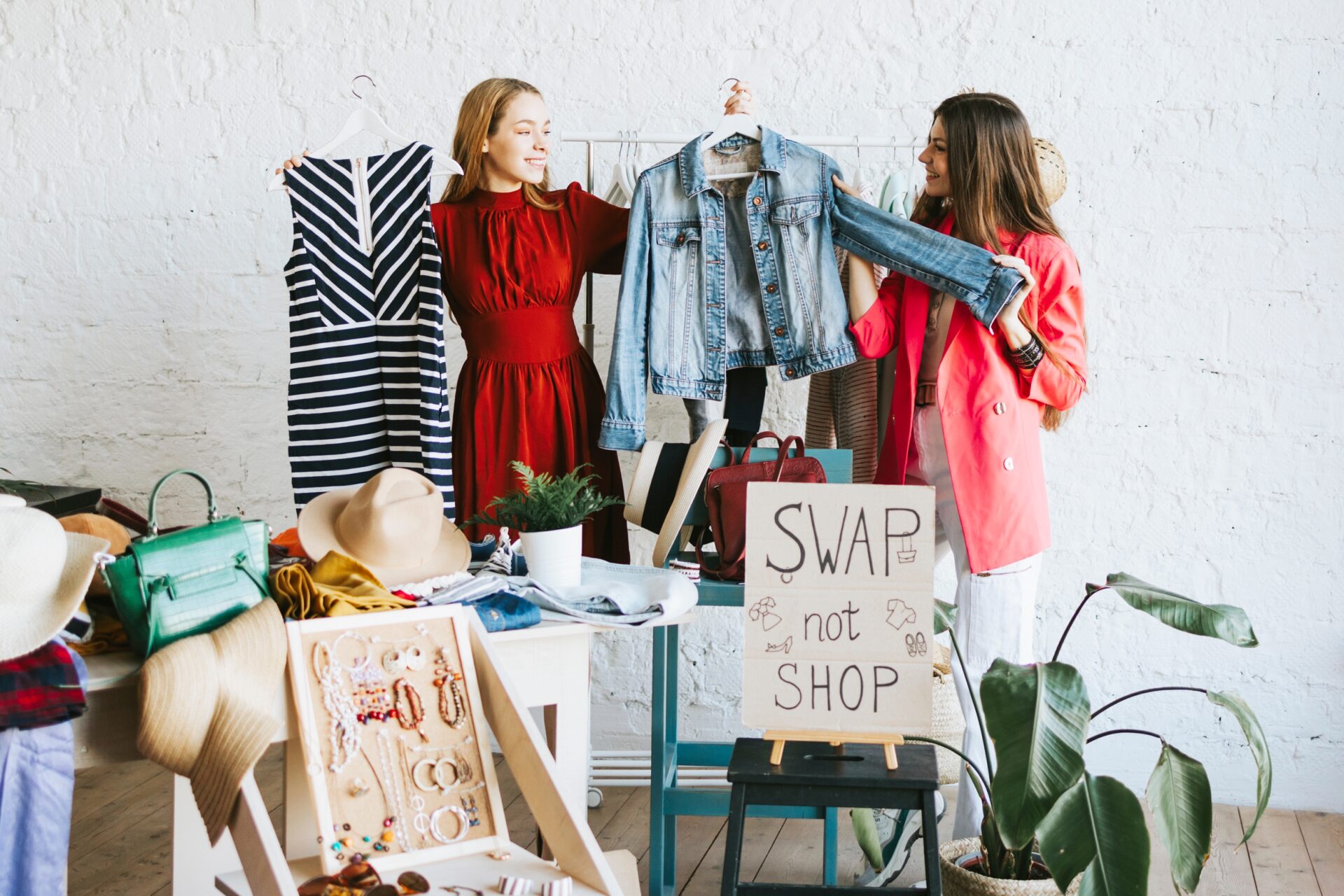 Buying or swapping second-hand clothes helps the planet by avoiding garments ending up in landfill or incineration, reducing carbon emissions, saving resources, water, and energy. They also cost a lot less than new. But even the most vintage and ethical fashionistas among us still only average between 1-10% of second-hand clothes in our closets.
Ideally, we should wear the clothes that we have more, repair them, and wash them at lower temperatures (30 instead of 40 degrees) and only when they are dirty enough.
But how should we find new clothes in sustainable ways to make your ethical tweaks? Clothes swaps are one alternative, while clothes swapping apps such as Vinted or Depop are also good resources to make those ethical tweaks easier.
5. Look for Eco Labels
It's time to get eco-label savvy. Many grocery products use eco-labelling to make sustainability and ethical claims about their products, ingredients and supply chains.
One is the Fairtrade label, often seen on chocolate and coffee, which denotes that the product works in accordance with Fairtrade standards relating to producers in lower income countries. Another, often seen in the UK, is the Red Tractor label, which denotes that products have been responsibly sourced, safely produced and come from crops and animals that have been well cared for.
Research shows that many of us don't know much about where all but the biggest sustainability and ethical labels on grocery products, so why not try to get more educated? If there is a particular food or drink you consume a lot, find out more online about whether there is a relevant sustainability label to support better practices in its production and farming.
6. Get Crafty
Consumers can embrace the craftivism movement by (re)discovering skills such as knitting and sewing, or mending to extend the life of clothes that may be lying in the cupboard unused.
Alternatively, take your clothes to your local tailors or menders who can patch jeans or rework styles on old clothes to revamp your existing wardrobe – helping you to save money and the planet.
If you are buying something new, try sourcing from businesses that produce limited edition and ethically-made clothes using vintage, deadstock or sustainable fabrics.
7. Transform Your Transport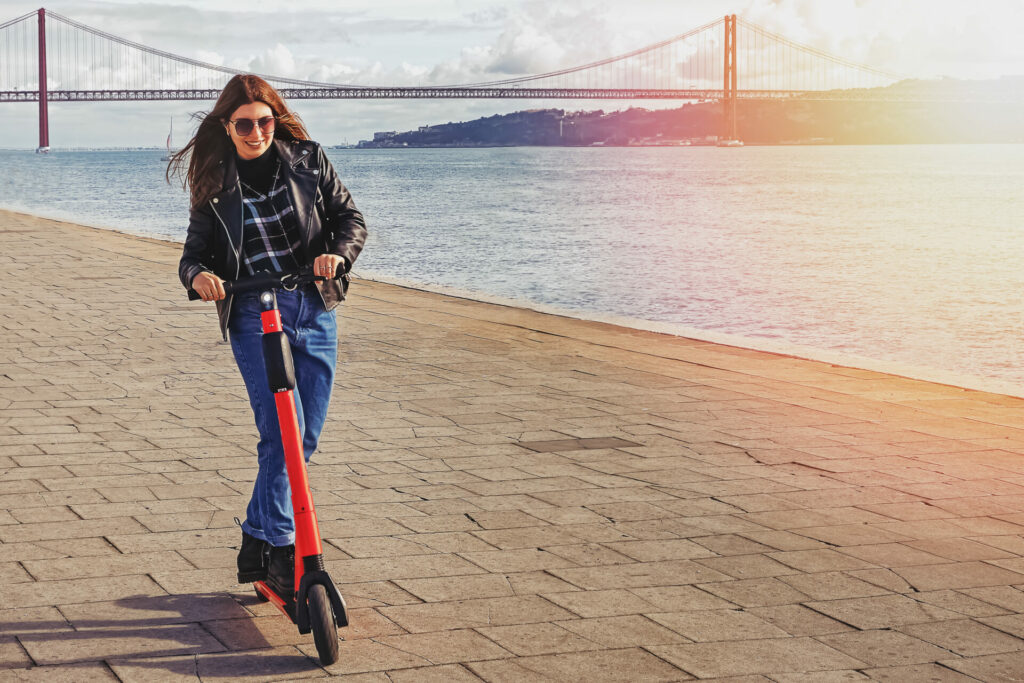 With e-bikes and e-scooters, as well as bike and car rental schemes, now available in many big cities – including Dubai – alongside traditional public and private transport options, there are more choices than ever for travellers. But understanding which is the most sustainable is not always straightforward.
While e-bikes and e-scooters offer a flexible option for those who are less able to cycle standard bikes or walk, and while day to day they are more sustainable than using a private car, when a full lifecycle analysis – including build and moving bikes/scooters around to meet demand – is taken into account, it is still likely to be more sustainable to walk or take shared public transport.
Walking is better for you and the environment but when it's too hot, or not practical, consider shared public transport, an e-bikes and e-scooter, which are better options than private cars – or go for an electric vehicle.