Shopping local at outdoor markets brings a satisfaction and joy that is impossible to beat.
It benefits the environment by reducing air miles and your own carbon footprint, lets you support small homegrown businesses, and makes it easier to find tasty, vitamin-packed ingredients and unique items that no-one else offers.
So, why not maximise the UAE's last few weeks of perfect weather, and enjoy some happy weekend outings to the nation's best outdoor markets?
Inviting you to snap up some bargains all while soaking up the lovely sunshine and having fun with family and friends, there's nowhere else we'd rather be on a fresh spring afternoon.
Our favourite outdoor markets are all free to enter…
Covent Garden Market
Dubai, Kite Beach, JBR and more locations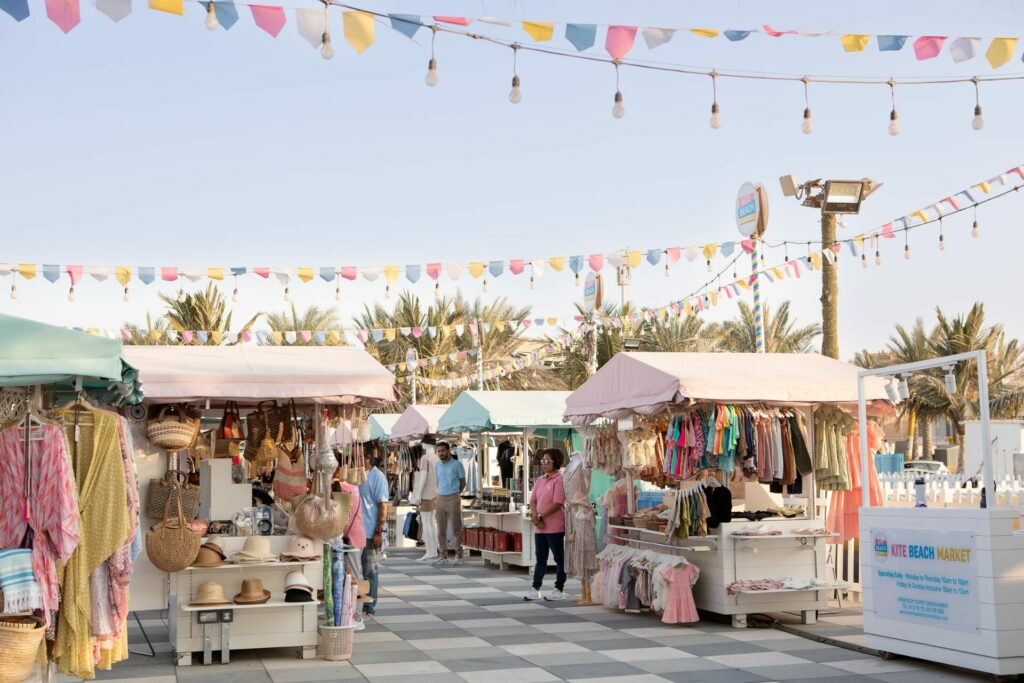 Relished by fashion lovers and creatives alike, Dubai's answer to London's original Covent Garden is filled with one-of-a-kind fashion, accessories and homeware items. Offering a unique chance to top up your vitamin D levels whilst simultaneously revamping your summer wardrobe, you'll find statement totes and kaftans that are perfect for beach days, brunch-worthy dresses, kids wear, elegant jewellery and so much more. Head to the Kite Beach Market to soak up the retro vibes and take your new gear straight onto the golden sands, or hunt down the pop ups near the British Embassy in Al Seef, JBR The Walk and other locations across Dubai for more rare and wonderful finds.
Daily, timings vary according to location.
@coventgardenmarketdxb.
Dubai & Abu Dhabi Flea Market
Zabeel Park, Discovery Gardens and more locations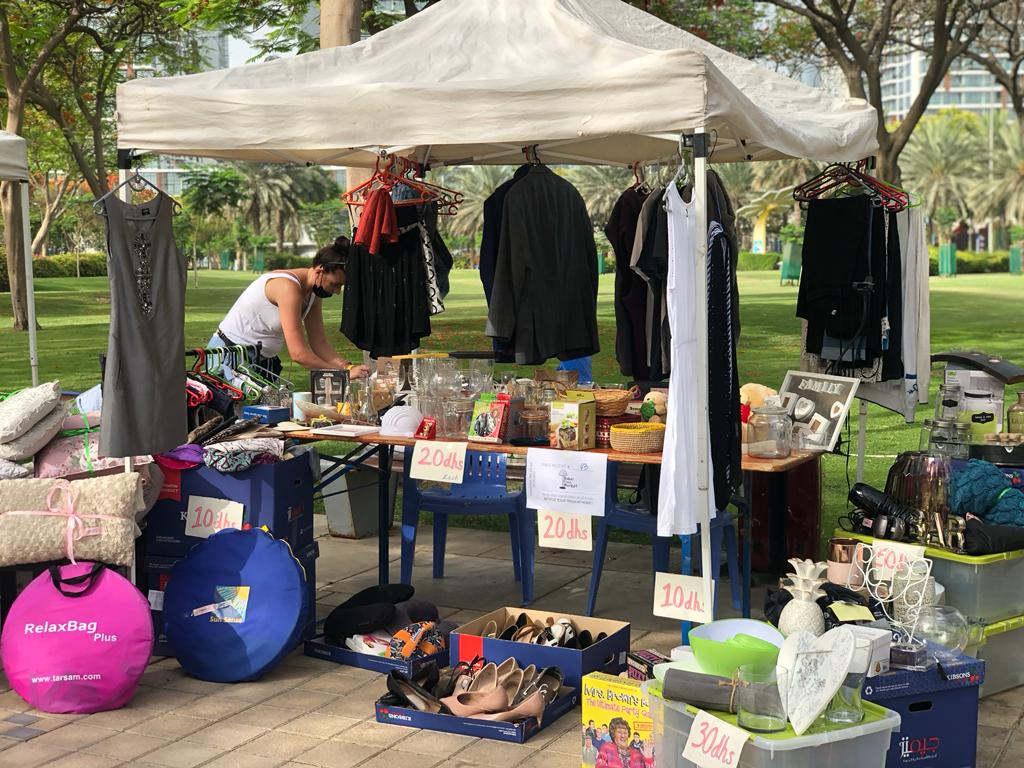 If your idea of a perfect shopping trip involves hours of rummaging through second-hand bargains, the Dubai Flea Market is about to become your new happy place. A true local institution that's been running for over 15 years, it's packed with residents selling everything from household items, baby ware and furniture, toys, to games, books, clothes, antiques and more.
As the biggest second-hand market in the UAE, getting round it all can be a lengthy process. However, that's all part of the fun. Just leave yourself lots of time and get stuck in.
It appears in various locations across Dubai throughout the month, and it's just expanded to Al Bandar in Abu Dhabi, too. If you fancy having a clear out yourself, stalls cost AED 290 plus VAT in Dubai and AED 210 plus VAT in the UAE capital.
Dates and timings vary according to location.
@dubaifleamarket.
Manbat Pop-Up Market
Dubai and Sharjah – Gate Avenue, DIFC, Al Ittihad Park, Palm Jumeirah and more locations.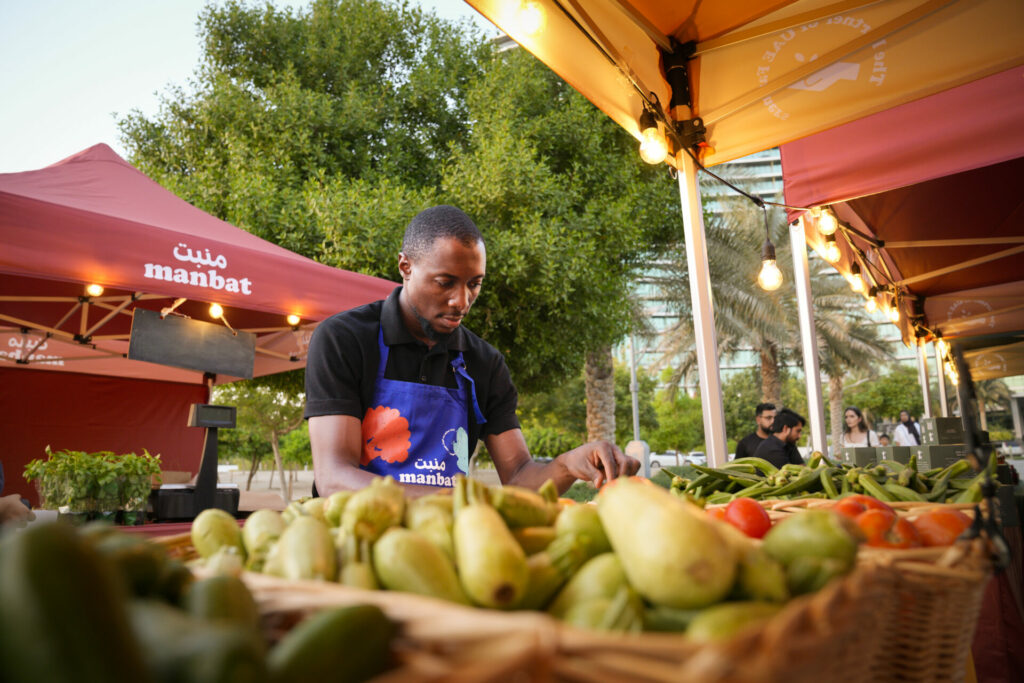 Founded in 2021 and backed by the UAE's Ministry of Climate Change and Environment, the Manbat weekend markets are dedicated to showcasing the fresh, colourful and nutrient-packed produce of local farmers. Shop all kinds of enticing veggies, leafy greens, fruits and plants, including mushrooms from the UAE's first specialty mushroom farm, Emirati honey, organic coffee, olive oil and tons of healthy snacks and refreshments. It's amazing to explore all the beautiful ingredients that are produced here in the UAE, and the vibe is always upbeat and buoyant. The markets run until May, so there's still time to explore them before the sizzling months kick in.
Dates and timings vary according to location.
@manbatuae.
Not Just For Vegans Market
Zabeel House The Greens, Dubai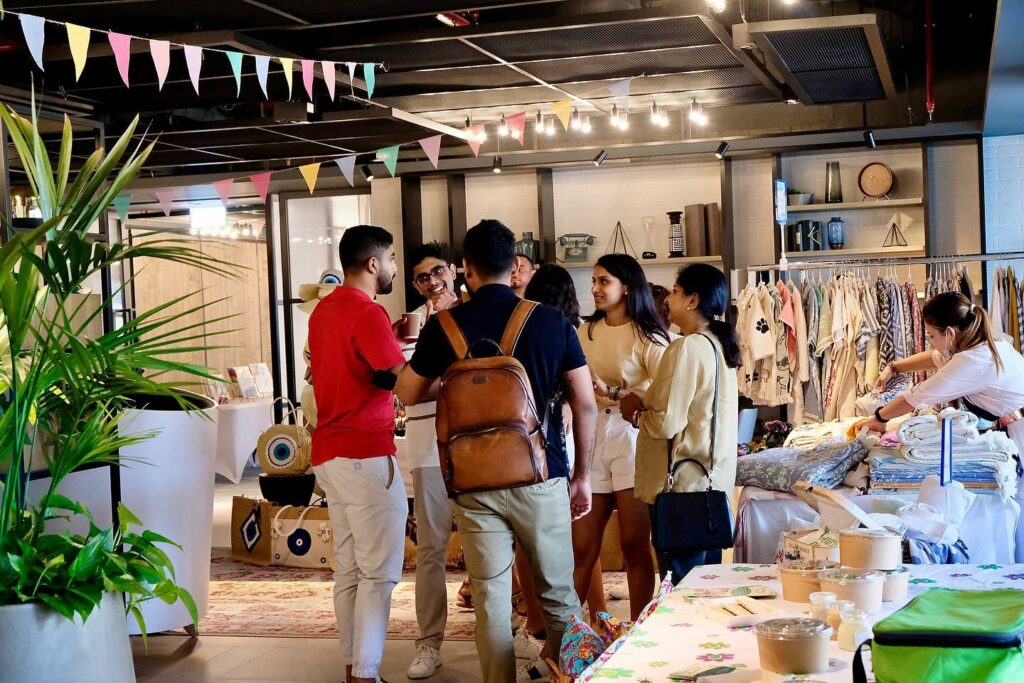 Set out by the beautiful poolside area of trendy rooftop Pan-Asian restaurant Lah Lah, the 'Not Just For Vegans Market' is one of the highlights of Dubai's monthly calendar. Exclusively for homegrown businesses that specialise in vegan, sustainable and cruelty-free products, it's simply impossible for any ethical shopper to walk away empty handed. Vegan-leather bags, stylish kids ware and boho-chic jewellery and fashion are found alongside vegan skincare, homemade soaps, and tasty nibbles such as nut-based cheeses and organic fruit and veg. There's also kids' activities, workshops, and even a bar area if you fancy making a cheeky toast to the weekend.
Next market: March 26, 12pm to 6pm.
@notjustforvegansmarket.
Ripe Market
Academy Park, Dubai & Al Maryah Island, Abu Dhabi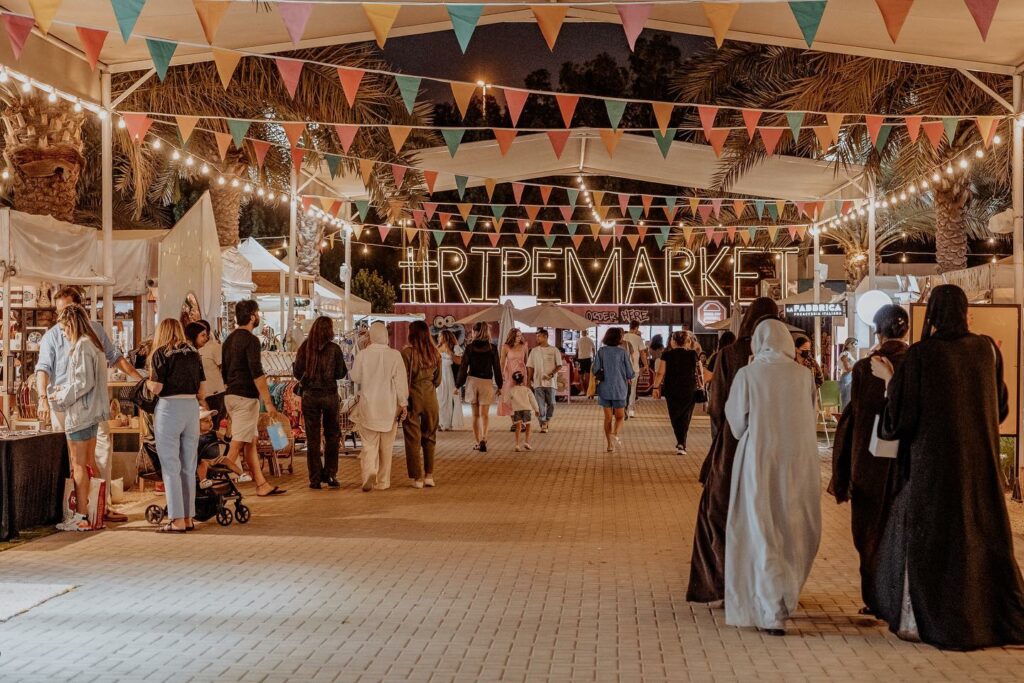 Arguably the most famous of the UAE's outdoor markets, the iconic Ripe Market offers a huge choice of organic produce, healthy snacks and artisan products from UAE-born fashion, homeware and beauty brands, all complemented with a packed programme of activities. Alongside the usual crafts and games like baking, face painting, tote-bag decorating and pop-up cinemas, there's also more exciting elements such as horse riding and petting zoos, plus yoga classes, wellness talks and live music for grown-ups.
A true pillar of the local community, Abu Dhabi residents are treated to spectacular views of the sparkling Arabian Gulf as they shop, while a special sustainable edition takes place at Reform Social & Grill in Dubai on the last Sunday of every month until the end of May.
Abu Dhabi Fri & Sat 3pm to 9pm, Dubai Sat & Sun 9am and once a month at Reform Social & Grill.
@ripemarket.

The Park Market
Umm Al Emarat Park, Abu Dhabi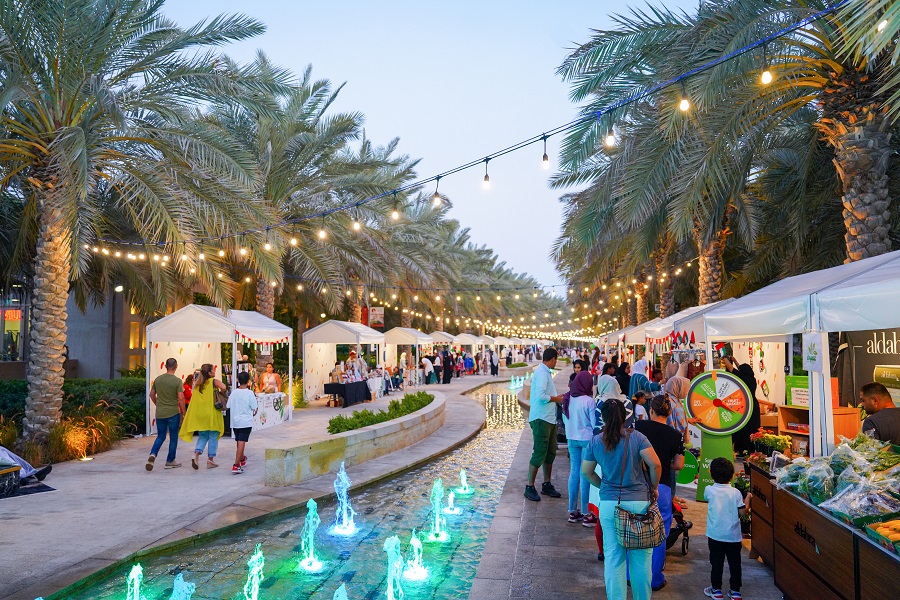 A vibrant platform for emerging artists, small businesses and local entrepreneurs, the UAE capital's largest green space comes alive every weekend for the much-coveted Park Market. Spanning everything from handcrafted toys to crochet gifts, homemade soaps, accessories, perfumes and more, there's also painting and crafts for all ages, live music, fitness classes and plenty of food tricks to peruse.
Guaranteed to put you in a good mood, it's a wholesome way of spending the weekend. Make sure you leave time to wander around this top pick of outdoor markets as they have an animal barn, petting zoo, botanical garden, wisdom garden and the many other luscious, green and peaceful spaces. The size of this precious community destination is simply extraordinary.
Fri & Sat, from 4pm to 11pm.
@ummalemaratpark.