Your 'junk' drawer is overflowing, the chair in your bedroom is piled with clothes, the clutter is slowly taking over and you find yourself filled with dread looking at the growing 'rehome' piles in your spare room … Sound familiar?
Whether you're looking to have a big clear out, are relocating and need to skim down all those possessions (shipping costs are high after all), or you're just changing your décor why not do it the right way and rehome your items so that someone else can enjoy them (while you make a dirham or two in the process?).
There are plenty of ways to de-clutter and rehome safe in the knowledge that your preloved items will be used and cared for elsewhere rather than ending up in landfill. So, from books to clothes, furniture to pet supplies we've rounded up the best places in the UAE to give a new lease of life to your junk.
As they say, one man's junk is another man's treasure…
Rehome it: Clothing
If it's designer gear you're looking to part with then head to La Suite in Umm Suqeim where a very chic team of French expats will help you sift, sort and sell. High end, cool and seasonal – they're pretty choosy about what they take but will get a good price (of which they'll take a cut). Oh and their gorgeous little set up is located inside the beautiful Home & Soul store so you can have a little browse in there while you're at it.
And if your wardrobe is more Mango than Missoni (although they'll take either) then Retold fashion boutique will accept perfect-condition items and help find new homes for them. Simply cull your clothing, make an appointment at the store and then leave the photography/selling to them before collecting your dirhams. Easy!
Rehome it: Toys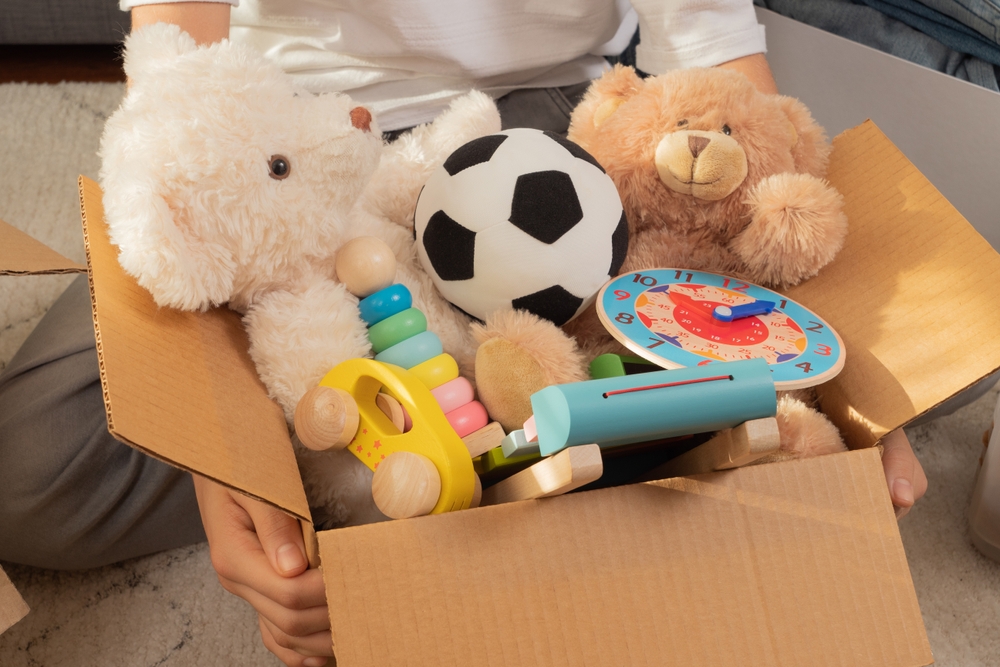 One minute that doll/train/building block is their absolute favourite – the next, they're onto something else. Kids outgrow toys fast and so many are thrown out when they can be passed on and used/loved for a very long time. Enter Myecosouk – a fabulous company that will help you share your preloved toys with other families. They'll arrange collection and then distribute to partners including Hope Amel who support mothers and children in need by supplying everything from baby formula to diapers.
A Mix of Clothing, Accessories, Textiles & More…
If you want to do some good in the world rather than make your fortune then Thrift For Good is the place. Taking in clothes for men, women and children, textiles (but not pillows or duvets), accessories and old laptops or cell phones – any condition is welcome as they even recycle the end of life items.
There are so many reasons to love this company; not only are they committed to zero waste – everything is rehomed/repaired/recycled – but they offset their carbon emissions via TreeNation, use biodegradable packaging and only buy second hand themselves. What really stands out for us though is that 100 per cent of their profits are donated to the children's charity projects of Gulf for Good – changing children's lives around the world through health, education and poverty alleviation. What's not to love?
Rehome it: Furniture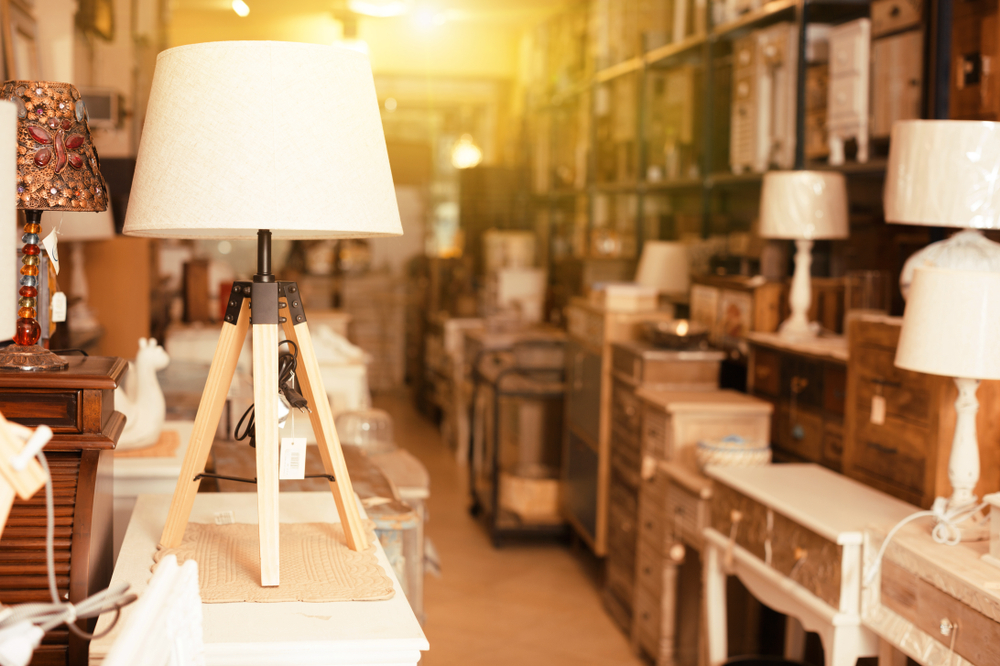 If you have branded furniture (and we're not necessarily talking designer – just not something you've crafted yourself, as much as we love that), UAE marketplace Think Upcycle will buy it from you and turn it into something new and affordable. On a mission to give preloved items a second life, Think Upcycle will clean up your old furniture and pass it on, often working with local designers and artists to craft and create something unique.
Looking to rehome a high-end piece of furniture? Choose the RESOLD Pre-Loved Luxury Furniture & Home Décor platform on Facebook – you have to be accepted to the group and they're strict about what they take – but you can rest assured that you won't get time wasters looking to pay silly prices for anything that's worth a little more.
Got something quirky? La Brocante (meaning 'flea market' in French) is a little trove of treasure tucked away in Al Quoz that is filled with vintage, pre-loved and upcycled furniture that has been carefully curated by owner Natasha. If you've got unique furniture to sell, La Brocante can do that on your behalf from home accessories to furniture and pieces with soul (we've got our eye on a gorgeous old writing desk that definitely has a story to tell).
@thinkupcycle.ae / @pre-loved luxury / @labrocante
Rehome it: Books
Are you a bookworm with a growing home library? Pass on your best loved tomes (and maybe even pick up some new ones) at our favourite set up – the Little Free Library in Jumeirah, a very special front yard book exchange which houses a collection of books covering every genre. Totally free for all to enjoy, the library has been recognised by Bill Gates and is one of 150,000 around the world, created with the aim to build community and share a love of reading. Contact the library curator @kellyharvarde and declutter your books – she (and all who read them) – will be eternally grateful.
Rehome it: Pet supplies
The countless animal rescue set-ups in Dubai are always grateful for any unwanted pet items. From crates to beds, surplus food to old towels and blankets – there are so many dogs and cats who will benefit from your donations. Try K9 Friends and Nine Lives (but a quick Google will offer plenty of other options too..).
@k9freindsdubai / @ninelivesadoption
For more articles like this head to our home section here