Oh hello 2023, after the craziness of the past two years, it's all about having fun again! But how can we stretch our dirhams while still enjoying the glamour and perks of a UAE lifestyle? Nights out, staycations, brunches and glitzy malls tempt us on a daily basis – but with rising rents and increasing prices, finding ourselves out-of-pocket quicker than expected is more prevalent than ever.
New Year's resolutions that incorporate physical and mental wellbeing are the norm – but this year, committing to financial wellness is on the up. It's time to get creative and learn to cut costs in ways that'll still make sure you have cash to spend on the things that bring you joy. Here are five ways to save your dirhams in Dubai and still live your best life.
Shop Smart
40 dirhams for a couple of pineapple slices? 200 dirhams for a watermelon? We're not making it up – if you shop wrong you'll be paying for it! Buy local wherever possible and take advantage of seasonal produce that not only costs less but also hasn't had to travel thousands of miles to get to the shelves. Keep it local and make a family day out of it by heading to one of the UAE's farms such as Emirates Biofarm or to the vibrant Deira Waterfront Market for everything from fruit to veggies, herbs and spices (the best time to visit is late evening when the prices are at their best).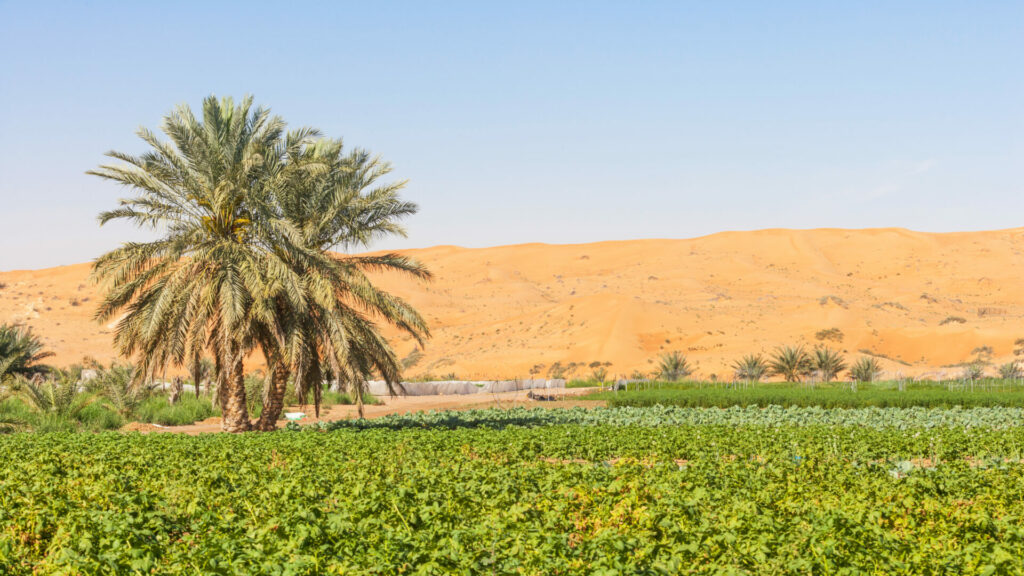 Prefer supermarkets? Try Union Coop for a huge array of excellent local fruit and vegetables and much cheaper imported items too (if you really MUST have those strawberries out of season). Look out for regular discount days such as the 20 per cent off monthly promotion at Organic Foods & Café where you can pick up amazing quality fresh and frozen produce plus plenty of organic and fairtrade larder essentials.
Don't turn your nose up at discount stores such as VIVA (the cheapest supermarket in the UAE) – you may not get the branded items you're used to but you will find amazingly priced products and 'special buys' whether fresh, dry or frozen. Many of these shops are available online so you don't need to schlep from one to the other (or be tempted when wandering aisles).
Enjoy the dirham free stuff
It's not all about shopping malls and fancy hotels – Dubai has so much more to offer and plenty of it for free. The city's public beaches are the perfect spot for hanging out with family and friends – with lifeguards on duty and cafes/showers at most (the Kite Beach to Burj Al Arab stretch has it all) you can easily spend a whole day out. And the same goes for the desert – whether you want to pack up a picnic and head to the lakes at Al Qudra or camp in the dunes (who needs an expensive staycay anyway?!), make the most of cooler temperatures and soak up some of the most beautiful landscapes – and natural wildlife – in the UAE.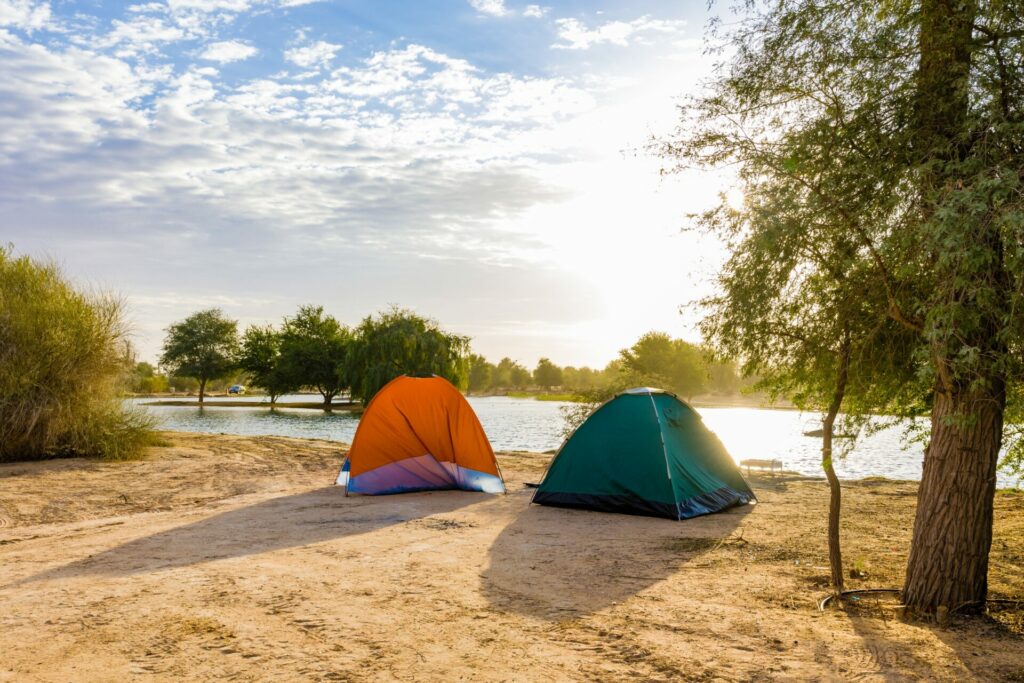 If it's a little culture you're after, grab a coffee at the Arabian Tea House and take a stroll around historic ruins at the Jumeirah Archaeological Site – totally free to visit and a fascinating way to see how much Dubai has grown and changed. Or spend a few dirhams on a metro ticket to Al Fahidi Metro Station before wandering through the atmospheric winding streets of the historic district and the creek. Magic.
Plan your meals
Those last minute daily dashes to your nearest supermarket come at a price. Write a meal and lunchbox plan for the family every week and do your shopping accordingly. If you find yourself out of something or have a change of plan (we know, it happens!) then use an app for whatever you need and avoid buying what you don't. And it's not all about the daily grind – plan your meals out too and take advantage of meal deals and good value brunch packages (they do exist!) or swap date nights for date lunches (most of Dubai's incredible eateries offer a business lunch menu that will allow you to sample some of their best dishes at a hugely reduced price).
Splurge on a pass
It might sound counterintuitive but investing in a pass – be it to a swanky hotel pool, waterpark or theme park can end up saving you money in the long term (while providing endless amounts of fun!).
Our favourites? Privilee for unlimited access to hotel pools, beaches, gyms, fitness classes and kids clubs (plus discounts at associated f&b and spa outlets). It's not cheap but if you use it then you'll get your money's worth and then some – because a day pass to a smart beach club every time you want one will add up to much more. Every adult needs their own membership but then you can take up to 3 kids in with you for free to each venue – perfect for parents who have little people to occupy.
Similarly, theViya Access app gives you entry to some of Dubai's lavish resorts and entertainment facilities plus heaps of discounts and the opportunity to earn points on every spend.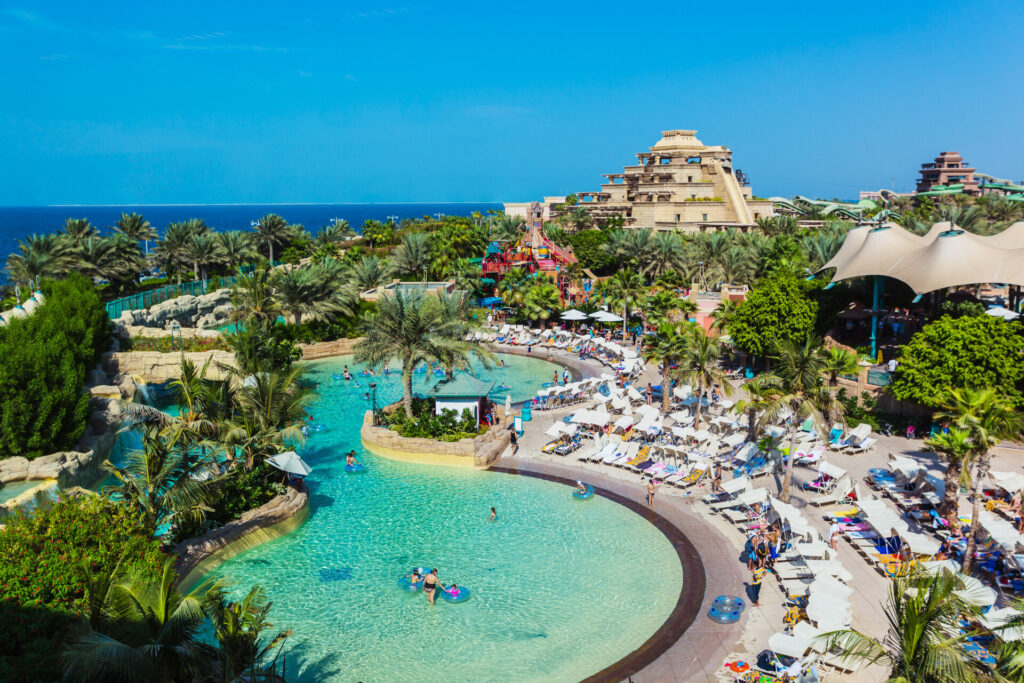 And how about visiting Dubai's best theme parks for free? Well you can do just that if you buy an Annual Pass for combined access to Motiongate, Legoland, Legoland Water Park and Bollywood Parks – you only need to visit twice before making your money back and you'll get discounts on f&b, exclusive offers and more.
It doesn't end there – if you prefer waterslides to roller coasters then buying an annual pass to Aquaventure Waterpark will guarantee access for 365 days plus benefits – at the cost of 2 visits – hooray!
Jazz up your home for less
You know what they say, one man's trash is another man's treasure – and it couldn't be more true in a city as transient and ever-evolving as Dubai. Looking for a specific piece of furniture from a particular store? Chances are it'll come up on one of the online marketplaces (try Dubizzle and Facebook). From home accessories to plants, clothes to cars – the key is to keep looking and to barter a little! Pre-loved furniture gets our vote every time – we love browsing at La Brocante in Al Quoz or heading to Take My Junk's warehouses in Ajman to pick up a beautiful bargain.