Sustainability isn't a new thing but if 2022 taught us anything, it's that it's not something we can put off any longer. Gone are the days of leaving the responsibility of global climate change to everyone else.
While public officials and governments across the world are setting regulations to enable a net zero future, most of us have realised that it's also down to us to chip in and be more sustainable on a day-to-day basis.
From changes to the way we travel to where and how we shop, what we buy and the way we live our lives, there's plenty we can all do to live more sustainably. But in a noisy world full of suggestions, ideas and instructions, it's hard to know where to start.
We've spoken to several experts for ideas, and it's clear there are plenty of things we can all be doing to put sustainability at the core of our lives in 2023 because even the tiniest changes from each and every one of us can add up to big changes for the world we live in.
Travelling Greener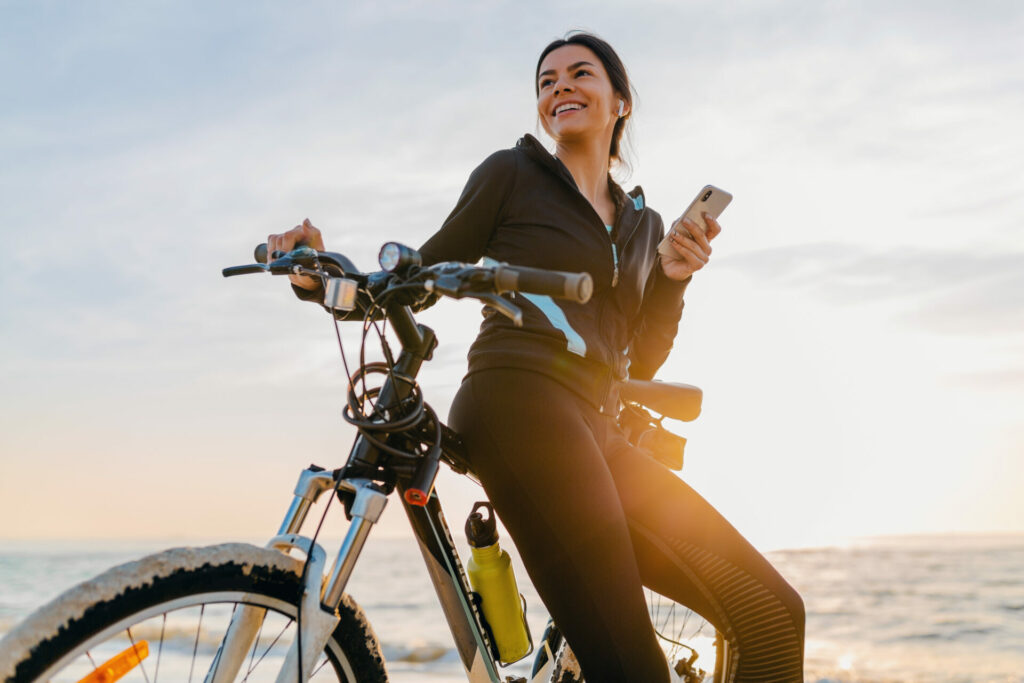 If you think of sustainable travel, you might automatically think of ditching flying or switching to an electric car, but there are plenty of other smaller changes you can make to be more sustainable when it comes to exploring the world.
'One way to reduce your carbon footprint when traveling is to choose low-carbon transportation options, such as taking public transportation, carpooling, or cycling instead of driving a car,' says Adam Smith, CEO, and Founder of EcoEnergyGeek. 'You can also offset your carbon emissions by purchasing carbon credits or participating in a carbon offset program.'
Another option is to use public transport, whether that's buses, trains, or something else. 'Public transportation can reduce traffic congestion, air pollution, and greenhouse gas emissions, and it can also save you money on gas and car maintenance,' he adds.
When it comes to holidaying, there are more options than ever to make your travel more sustainable, with businesses across the world focusing on innovative sustainable tourism and regenerative travel. Vicky Smith, Founder & Director of Earth Changers, a curated collection of positive impact tourism including accommodation and tour operators, says research shows people are keen to travel more sustainably.
She cites research by Booking.com in 2021 that found that 61 per cent of travellers said the Covid pandemic had made them want to travel more sustainably in the future, while a 2021 Google survey revealed that 82 per cent of people said sustainability was more on their minds than before the pandemic and there had been a 70 per cent rise in the number of people searching for sustainable travel options in 2021.
Smith has some simple tips to ensure your next holiday is sustainable. They include looking at different elements, including transport and accommodation, ensuring both are as sustainable as possible. But it doesn't stop there, she says. 'Think about where you're eating – buy local food, go to the local market, eat at local restaurants. Also think about your tours and activities. Do walking tours, cycling tours, think how you can be more sustainable in your day-to-day activities when you're abroad.'
Her final point is to look at how a trip can support local communities and conservation – engaging in positive impact tourism that will help support health, education and conservation while abroad.
Watch Home Energy Consumption
Our homes are energy-hungry beasts and one way to be more sustainable is to be more aware of how much energy you're using.
The climate crisis and energy issues stemming from the global geopolitical situation have led to a renewed interest in renewable energy, but it's not quite as simple as relying solely on renewables as a domestic consumer.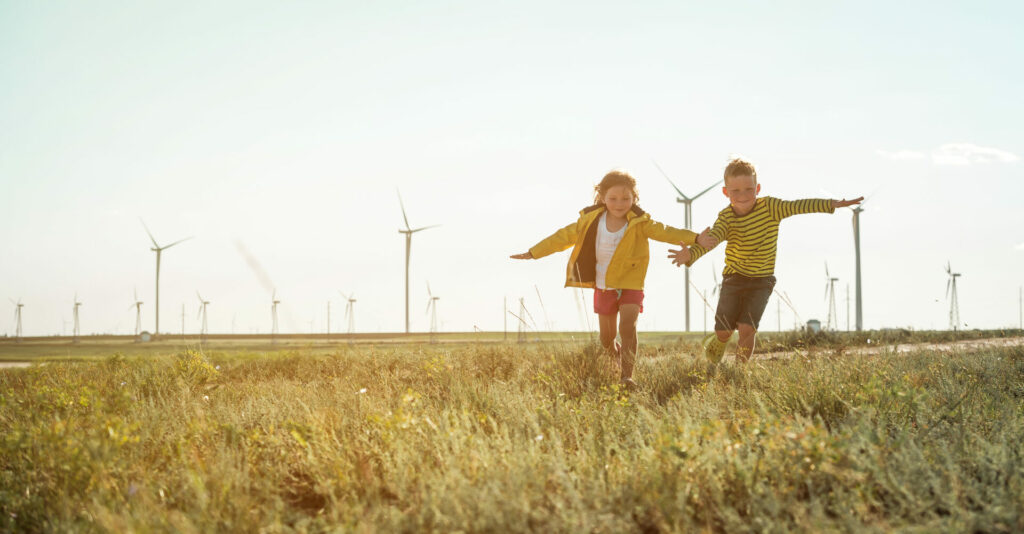 You can, however, be more savvy in how you choose your energy provider. When looking to be more sustainable in your energy use, look for a green tariff that offers renewable gas, renewable electricity or carbon-offset energy. Few will be fully renewable, but you'll still be doing your bit to be more sustainable.
On a day-to-day basis, there are other things you can do to reduce your electricity use, advises Smith of EcoEnergyGeek. 'Switching to energy efficient light bulbs is a great way to reduce your electricity use (and costs!),' he says, 'as well as batch-cooking meals for your family in advance.'
Shop Sustainably
We're all well-versed in how buying local – from locally-grown food to locally-made products – is key to sustainability, both in reducing environmental impact and supporting local economies and communities.
'Out with the new, in with the old' is definitely one way to be more sustainable – as well as saving money, with the buying and selling of pre-loved products seeing a £150bn boom. Jason and Emma Ash, founders of sustainability platform YoungPlanet, expect cashless platforms that utilise the circular economy, such as theirs and Freecycle, as well as secondhand marketplaces such as Depop, eBay, and Vinted, to continue to grow in popularity.
'Over the past few years, the number of platforms helping communities to give and receive pre-loved items has grown phenomenally,' they say. 'Now more than ever, families are turning to second hand options to cut down any unnecessary waste, and save money.
'In fact, it was recently revealed that 62 per cent of consumers are happy to completely change their buying habits, in order to reduce their environmental impact, which is incredibly positive. Community sharing has never been more popular, and it's brilliant that more families are incorporating long-term, eco-friendly habits into their normal routines.'
It doesn't stop there, though, with other simple, sustainable strategies, such as avoiding buying new things and limiting waste by repairing damaged clothing or adopting a 'make and mend' approach, making a positive impact on the planet.
'Applying a DIY mindset to broken or faulty items is a great way to avoid shipping items off to landfill,' the pair tell The Ethicalist. 'Instead, why not attempt to fix it yourself, and get the family involved, too? There are plenty of video tutorials on YouTube that explain how to repair common malfunctions or breakages, which can help to give your appliances a longer life. Another sustainable habit can involve trying your hand at repairing damaged clothing, rather than chucking them away – it can turn out to be quite therapeutic!'
Reduce Your Chemical Footprint
It's easy to associate sustainability with limiting ourselves, says sustainability expert Anna Turns, author of Go Toxic Free: Easy and sustainable ways to reduce chemical pollution. But in reality, there are plenty of creative ways we can all support more regenerative companies, brands and systems that are positively good for the environment, rather than just 'less bad'.
By making small changes, from changing your beauty routine and products to streamlining a shopping list and shortening household cleaning chores, we can significantly reduce our chemical footprint, she explains.
'Everything we buy, wear, spray and eat has a chemical footprint,' says Turns. 'But so many environmental impacts are invisible. Think about the supermarket aisle filled with bleach cleaners and sprays for every eventuality and room of the house. It's easy to think that these products are OK because they're the 'norm'. But look on the label and you'll no doubt see a hazard sign warning that most are toxic to aquatic life. It's far healthier, simpler and cheaper to mix up some vinegar and lemon juice, or make a paste with bicarbonate of soda, to clean most surfaces in your home.'
She adds: 'It's time to join the dots, and think more about those hidden processes and supply chains, all the way through from manufacturing to disposal. 2023 is the perfect time to think less like a consumer and more like a citizen. Say no to unnecessary stuff, be resourceful with everything from energy to food waste and fashion. You'll save money in the process and massively reduce your chemical footprint.'
Educating The Next Generation
We're busy thinking about how we can be more sustainable, but the work to create future generations who are more aware of the effect they have on the planet starts now.
For Jason and Emma Ash, education is vital when it comes to ensuring today's children are tomorrow's sustainably-minded adults. 'We think it's really important to channel eco-anxiety and fear into positive, playful action for everyone in the family,' they say.
Engage with the topic sensitively, making children aware of the facts so they can understand climate change in a healthy and informed way, as well as encouraging questions. 'It's also a great idea to make sure that you spend time together in nature. Going outdoors is great for everyone's mental health, so encouraging children to take part in activities outside will allow them to enjoy connecting with the environment,' they say.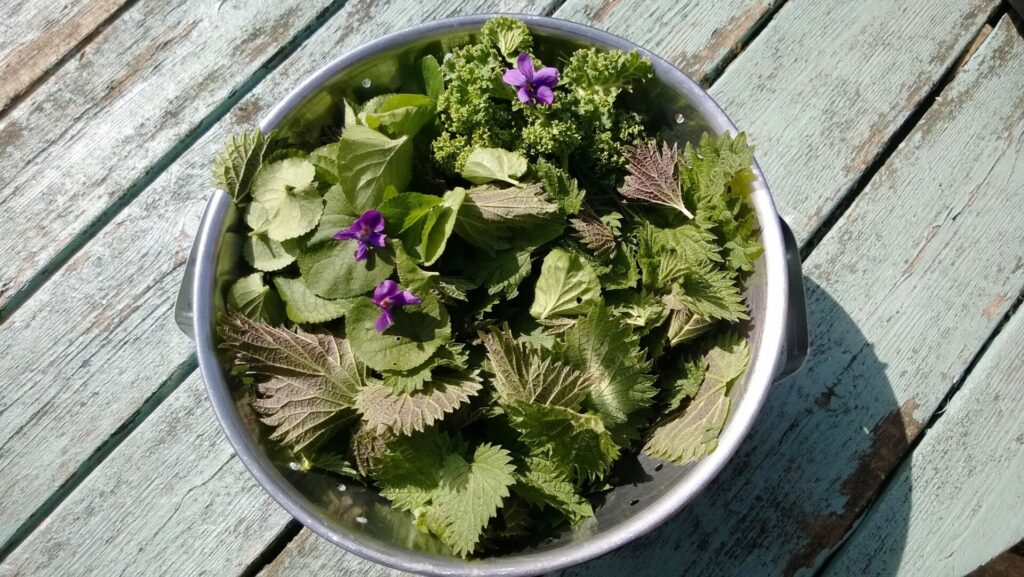 'Whether that includes foraging for plants and leaves, or exercising as a family, being outside together can take your mind off any worries and concerns that you may have. There are many other eco-friendly activities that you can do together to teach your children how to live sustainably. For example, you can teach your children how to upcycle old materials, either by sewing old clothing into something new, like tote bags or napkins, or painting wardrobes and bedside tables together to make them look brand new.'