Dubai restaurant Ginger Moon is hosting a zero-waste dinner event during Dubai Food Festival on  Thursday May 4th, to showcase the W Dubai – Mina Seyahi's commitment to sustainable dining.
Chef Daniele Marcellini has crafted a five-course menu with paired beverages using sustainable cooking methods that minimise waste and reduce the restaurant's carbon footprint.
Those who snap up last minute tickets, can expect 'Ugly Beets Cannelloni' a local red beetroot cannelloni and goat's cheese broth, using the cheese skins for an emulsion and green oil from the leaves of the beetroot. Even the beets cooking water will be reduced to a glaze and used for the paired drink.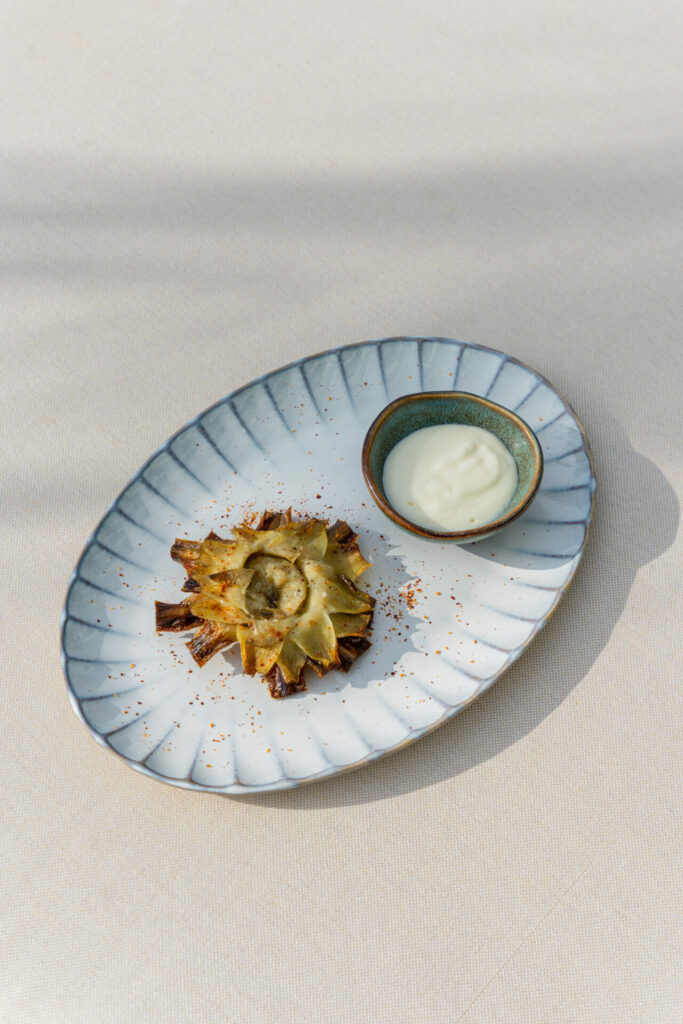 In-season produce such as deep fried baby globe artichoke, pecorino and parmesan fondue will be on the menu with the culinary team handing over the crust of the cheese which is then used for the drink's taco, along with sustainably sourced local cherry tomatoes.
Daniele said: 'Our team has worked hard to create a unique dining experience that not only tastes great but also promotes environmental awareness. There is a conscious feeling of good-doing when cooking these dishes – it makes the experience more than just about the taste.'
Ginger Moon's zero-waste dinner will be a memorable night for foodies, eco-conscious individuals, and anyone looking to enjoy a delicious meal while promoting sustainability.
The evening starts at 7pm, and packages start from AED 365 for food only and AED 595 including beverages.
For Reservations call: +971 (0)4 350 9998 / +971 (0)50 794 3078
Mina Seyahi, Dubai Marina, marriott.com.