The days of naturalist guides or expedition leaders passively telling visitors about research being undertaken could well be numbered. Now, curious and conservation-minded travellers want to participate in gathering that meaningful scientific data: from measuring ocean salinity in the Atlantic, to surveying snow leopards in Kyrgyzstan.
Rather than leaving a huge carbon footprint, your holiday can actually help to accelerate the recovery of vulnerable species like the California condor and restore climate-stressed habitats like coral reefs. Not only is it a way of deepening your connection to the natural world and the indigenous communities who call it home, but it's also an opportunity to meet people in a shared, worthy endeavour. The rewards for our own wellbeing are far-reaching too.
With some of the earth's most fragile ecosystems and endangered wildlife found in far-flung destinations like the Panamanian Pacific or Romania's Carpathian Mountains, most citizen science holidays demand an appetite for adventure! But don't worry, you don't need a degree in biology or chemistry to sign up. No matter what your background or experience, all these trips ask of you is an interest in nurturing this beautiful planet we all call home…
Asturias, Spain
A hiking holiday that directly supports an endangered species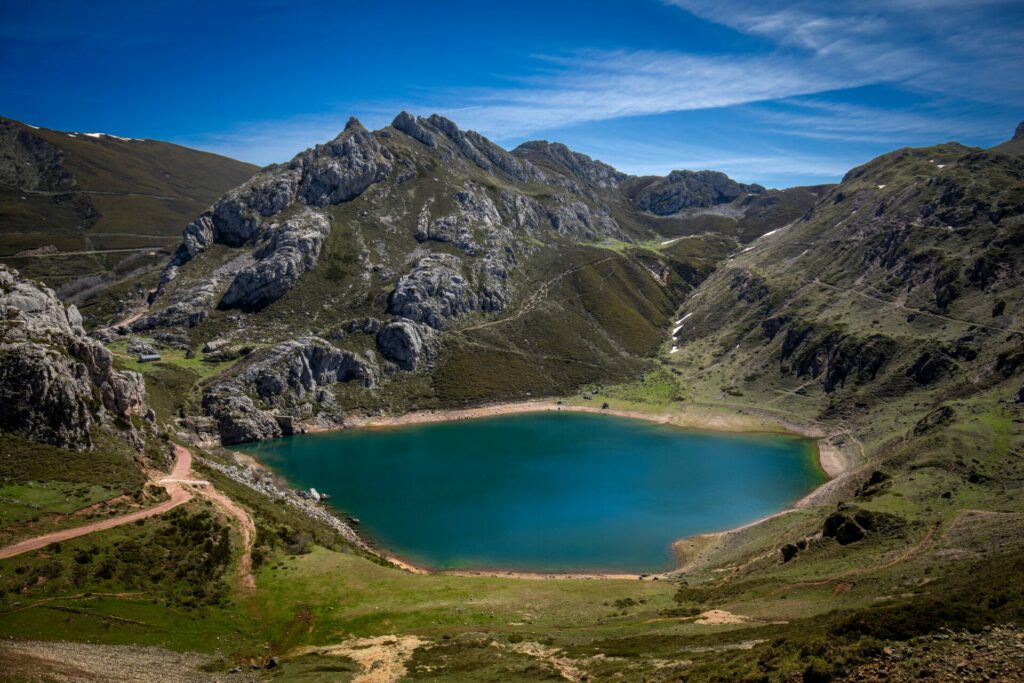 Nicknamed "European's Grizzlies," the endangered Cantabrian brown bear is one of western Europe's last native bear species. But a perfect storm of illegal hunting, climate change and fragmented habitat has driven these sweet-toothed mammals to near extinction in their namesake Spanish mountain range. Thanks to a local NGO, the 400-strong population is slowly but surely clawing their way back. Wildlife lovers can join Fundación Oso Pardo's researchers on a guided trekking trip through Somiedo Natural Park: a UNESCO Biosphere Reserve in Spain's wildly beautiful north-western region of Asturias.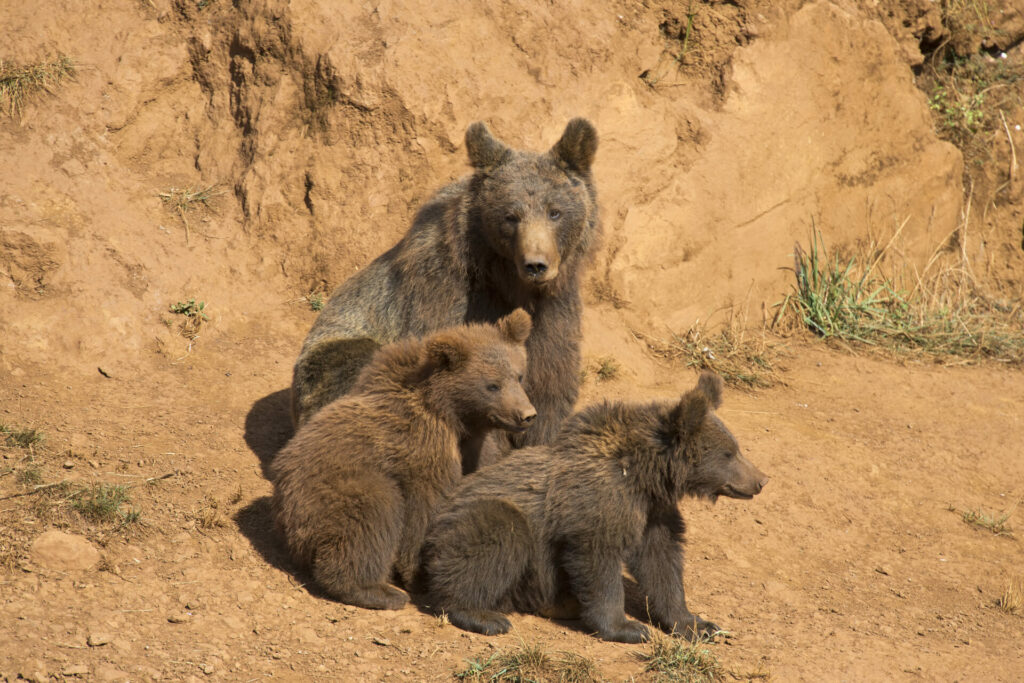 Between its brañas (mountain meadows), snaking rivers and ancient woodlands, FOP's conservation efforts include creating vital forest corridors, planting cherry trees (the species favourite food) and providing apiarists with electric fences to protect their hives from the honey-eating bears.
The details: 'On the trail of Bears in Northern Spain', 7 nights, from AED 10,330
South Shetland Islands and Antarctic Peninsula, Antarctica
For adventurers passionate about climate change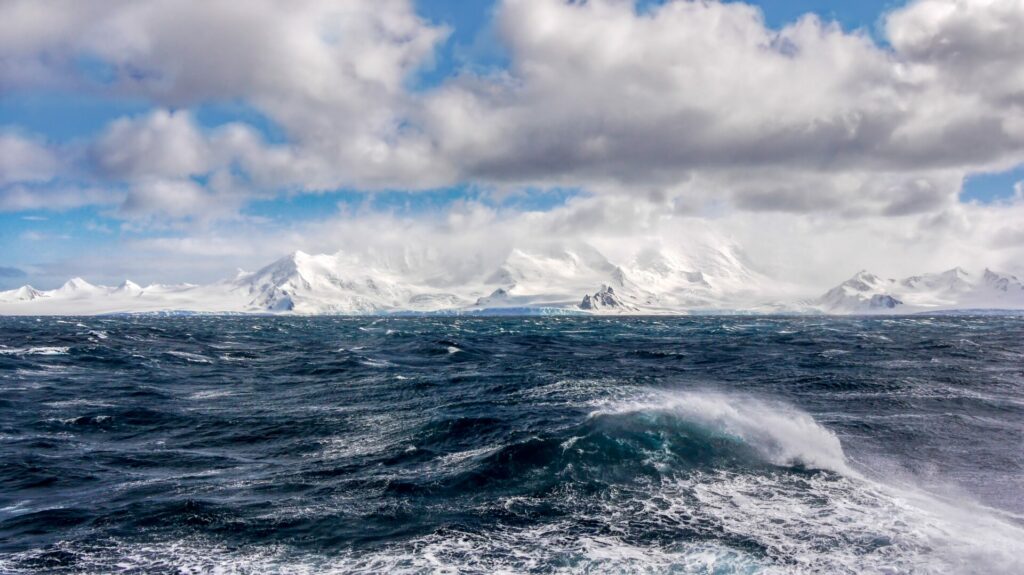 Journeying to The White Continent comes with a dinosaur-sized carbon footprint, making citizen science even more important in this fragile, far-flung destination. Whether it be collecting data on microplastic pollution or tracking elephant seals, there are myriad of ways travellers can make a meaningful contribution. Typically doubling as research vessels, expedition cruises give guests unprecedented access to onboard experts like glaciologists, marine biologists and ornithologists.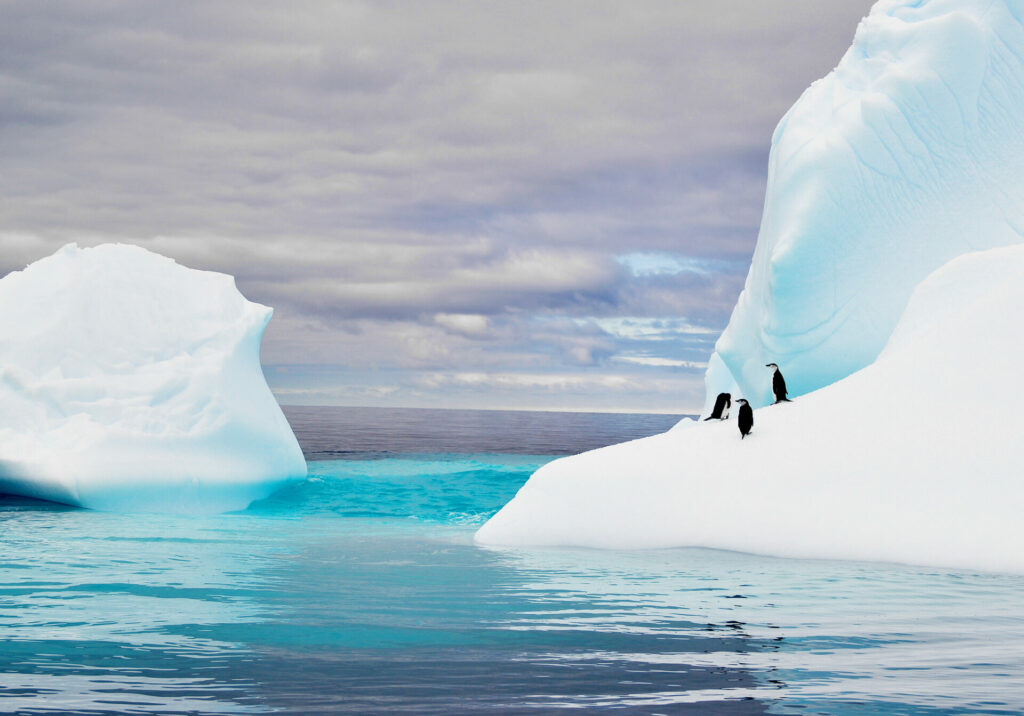 Far from being boffin boring, the conservation experience can be informative, interactive and fun! Living up to its moniker, Intrepid Travel's 2023 voyages to the 'Land of Penguins' (onboard Ocean Endeavour) encourage cruisers to bridge that knowledge gap between researchers and tourists. One morning you could be collecting water samples to measure phytoplankton (microscopic, drifting plants), the next, mapping cloud patterns to inform global climate change data.
The details: 'Best of Antarctica: Pristine Wilderness', 11-day expedition (various sailings November 2023), from AED 25,800
Cardamom Mountains, Cambodia
Hands-on conservation which doesn't compromise on luxury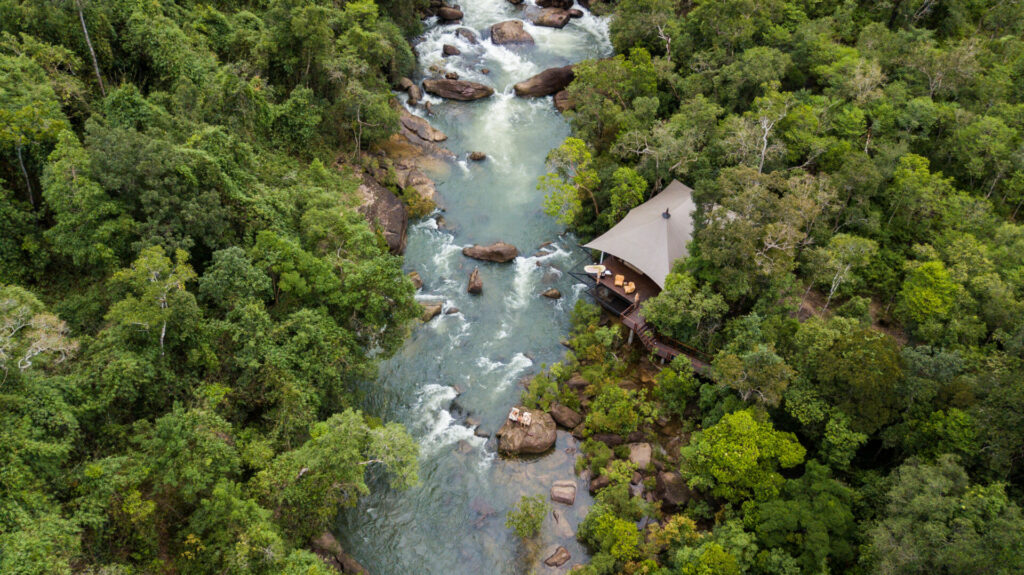 This is a unique opportunity to join an anti-poaching patrol, safely and without forgoing all luxuries! A remote tented wilderness camp with an onsite research station, Shinta Mani Wild is buried deep in Cambodia's rainforest-cloaked Cardamom Mountains, inhabited by 54 IUCN (International Union of Conservation for Nature) Red Listed species.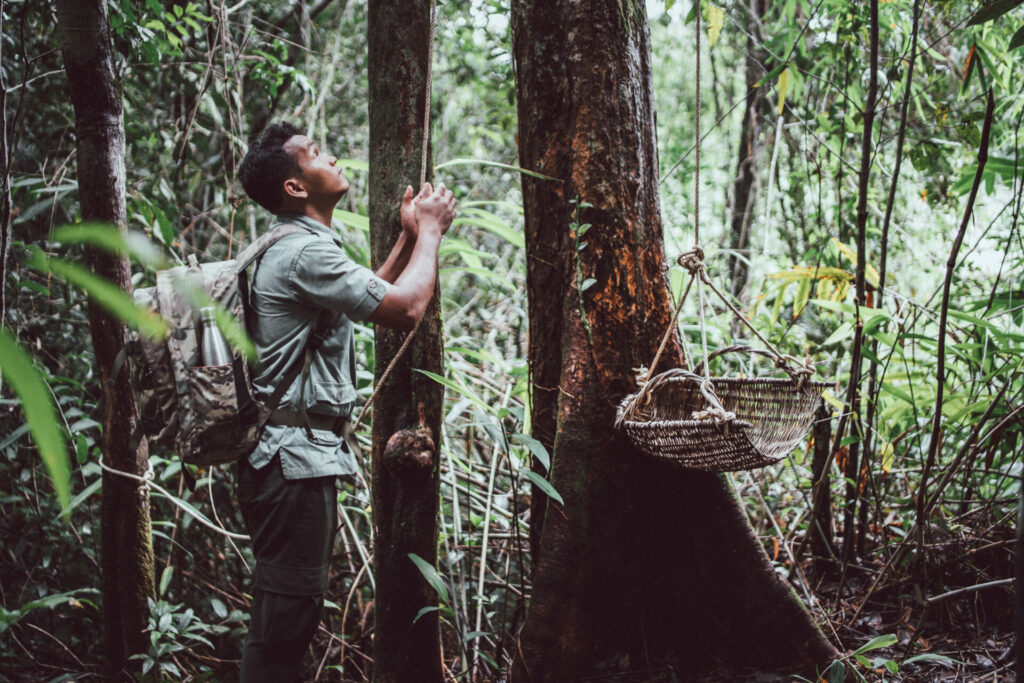 With the help of sustainability savant and American landscape architect Bill Bensley, the 850-acre river valley was wrestled from the clutches of loggers here in 2010. Despite being a private nature sanctuary, the threat of poachers, sand dredgers and miners is ever-present. Intrepid travellers can go one step further and join one of the camp's Wildlife Alliance rangers on their daily patrols, either on foot or in a rainforest jeep. Your conservation efforts could include confiscating chainsaws, releasing civets or removing snares and nets intended for turtles, birds and critically endangered pangolin. To date, their wildlife crime unit has arrested 3,400 animal traffickers.
The details: Shinta Mani Wild, rates from AED 8,600 per night all inclusive
The Azores, Portugal
For ocean-lovers who want to make a meaningful impact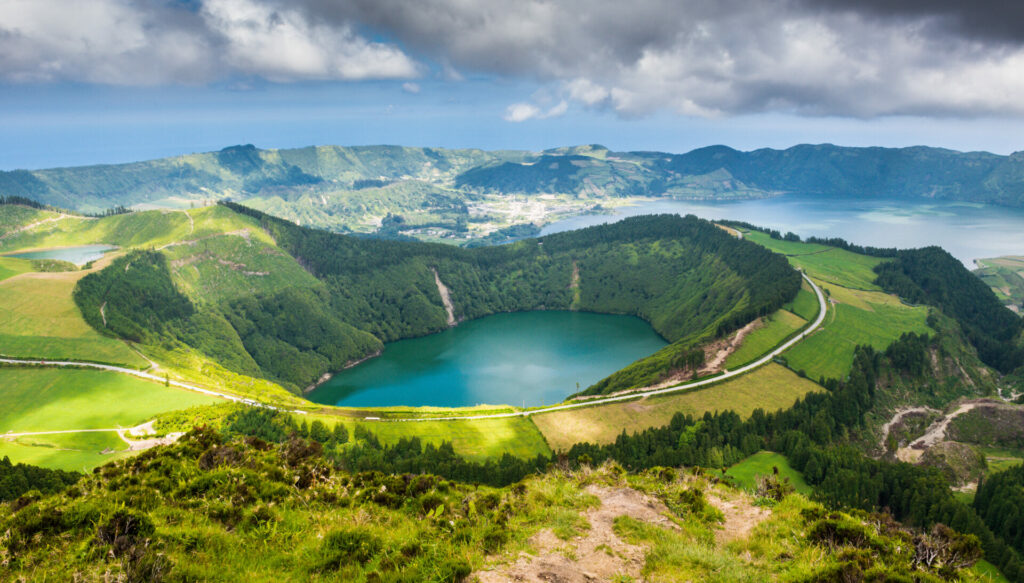 Azoreans used to earn a living from hunting whales. But thankfully the tide is turning in this remote subtropical chain of nine islands in the Atlantic, dubbed the "Hawaii of Europe." In 2019 it became the world's first archipelago to be awarded the Earth Check certification for sustainability. The Azores nutrient-rich waters make it an essential stopover for migrating marine mammals and hotspot for megafauna research led by non-profits like Biosphere Expeditions.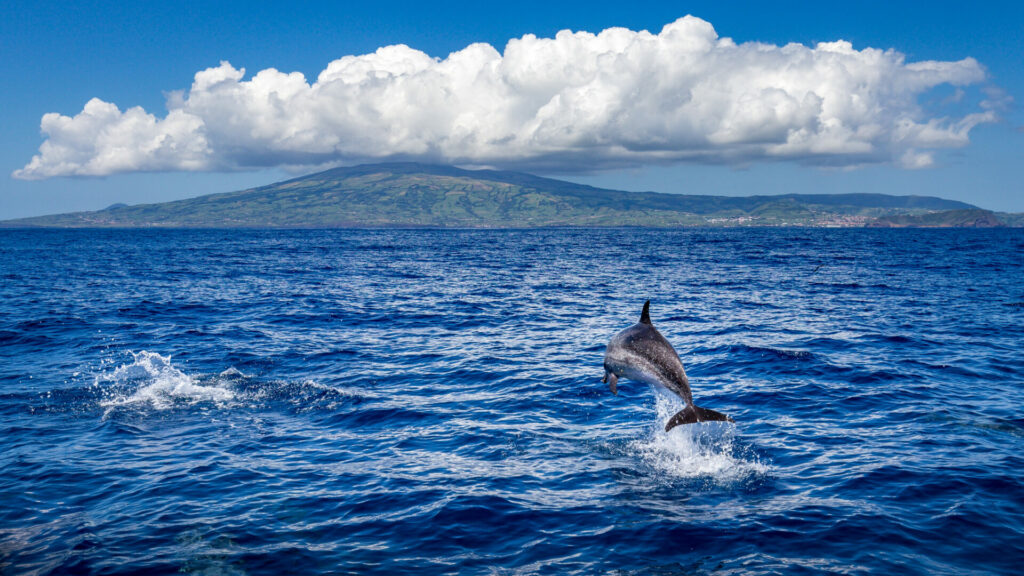 As one of the original trailblazers in citizen science, their volunteer expeditions (deployed in all corners of the earth) put the traveller at the centre of the scientific study. On this particular trip, base camp is a historic manor house in the town of Horta on Faial Island, but participants spend most of their time out at sea on a modern catamaran research vessel. Conservation activities range from tagging and releasing loggerhead turtles, to photographing the dorsal fins of some six species of whale, including 160-ton blue whales aka the world's largest mammals!
The details: 'Turtle, dolphin and whale volunteering Azores', 9 nights, March and April 2023, from AED 7,600
Ruaha National Park, Tanzania
A research-integrated safari where you're part of the narrative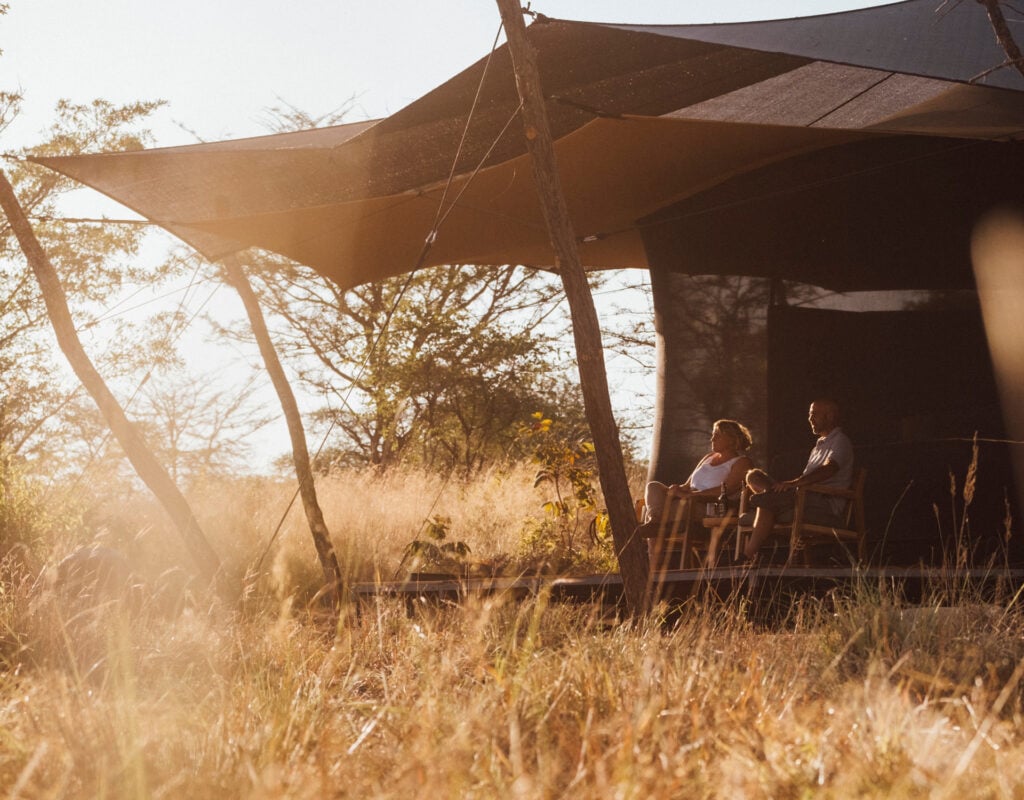 A unique collaboration between Tanzania Wildlife Research Institute, Tanzania National Parks Authority and luxury eco-tourism company: Asilia Africa, Usangu is disrupting the traditional safari formula. Newly-opened, the four-tented seasonal camp sits on the banks of life-giving wetlands that are located on a 2,300 square mile former hunting block.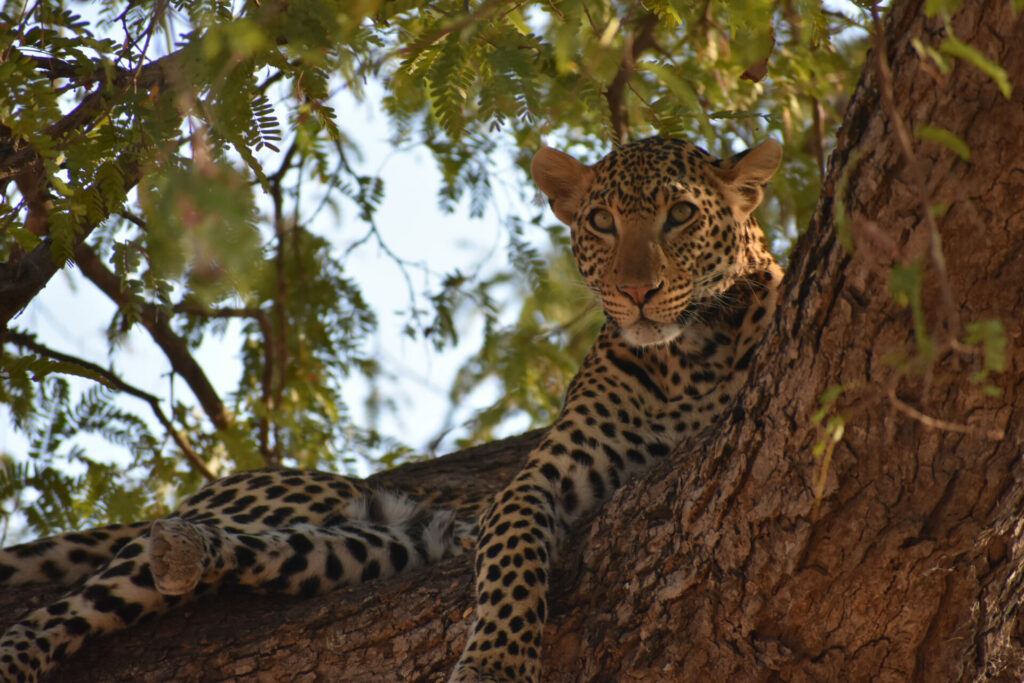 Rather than waiting for the great migration of millions of migratory birds and scores of sable antelope, giraffe and wild dog to return to this remote corner of Tanzania's Ruaha National Park, Usangu's inviting its guests to be part of their conservation and recovery. Joining a wildlife collaring expedition and deploying bush cameras to monitor its big cats are just a few ways guests can actively contribute to the team's ongoing research.
The details: Usangu Expedition Camp, rates from AED 2,550 per night all inclusive, open from 01 June – end of November
Chocó rainforest, Ecuador
A soft citizen science experience in one of the world's biodiversity hotspots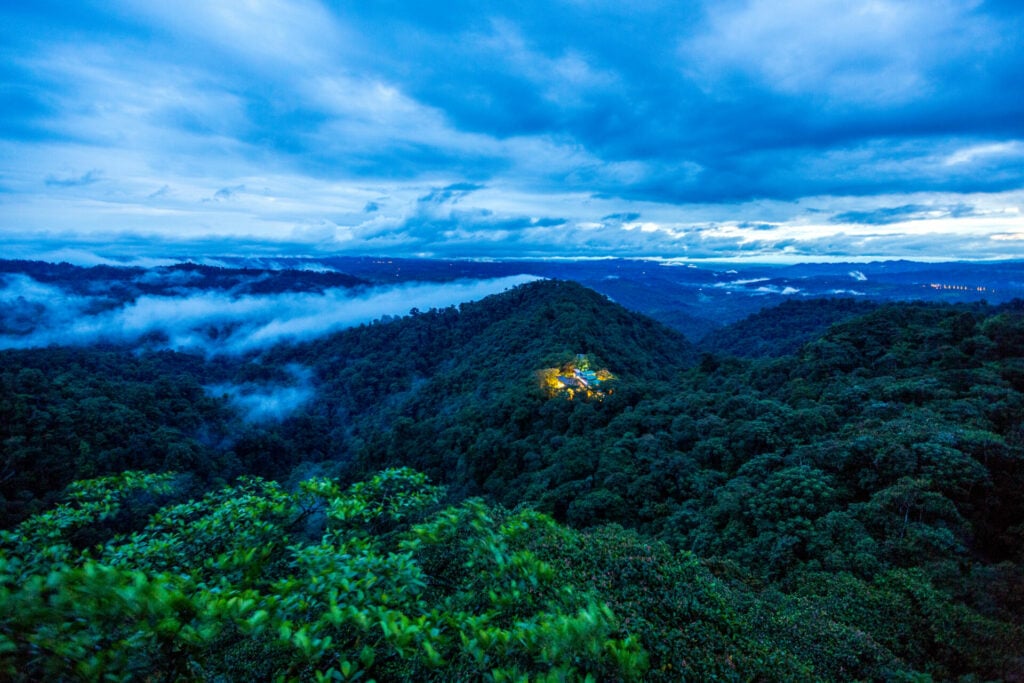 Guests are pledging a serious commitment to conservation just by staying at this luxury, carbon-neutral expedition lodge, which is one of Ecuador's leading centres of biodiversity research. Nestled in the Andean foothills and set in its own namesake 3,200-acre reserve in mist-swathed cloud forest, Mashpi is bristling with biodiversity, from rare orchids to oncilla (a spotted wild cat). An impressive ten new-to-science species (including a thumbnail-sized transparent frog!) have been discovered here in the past decade thanks to its resident biologists and pioneering laboratory, which you're invited to visit.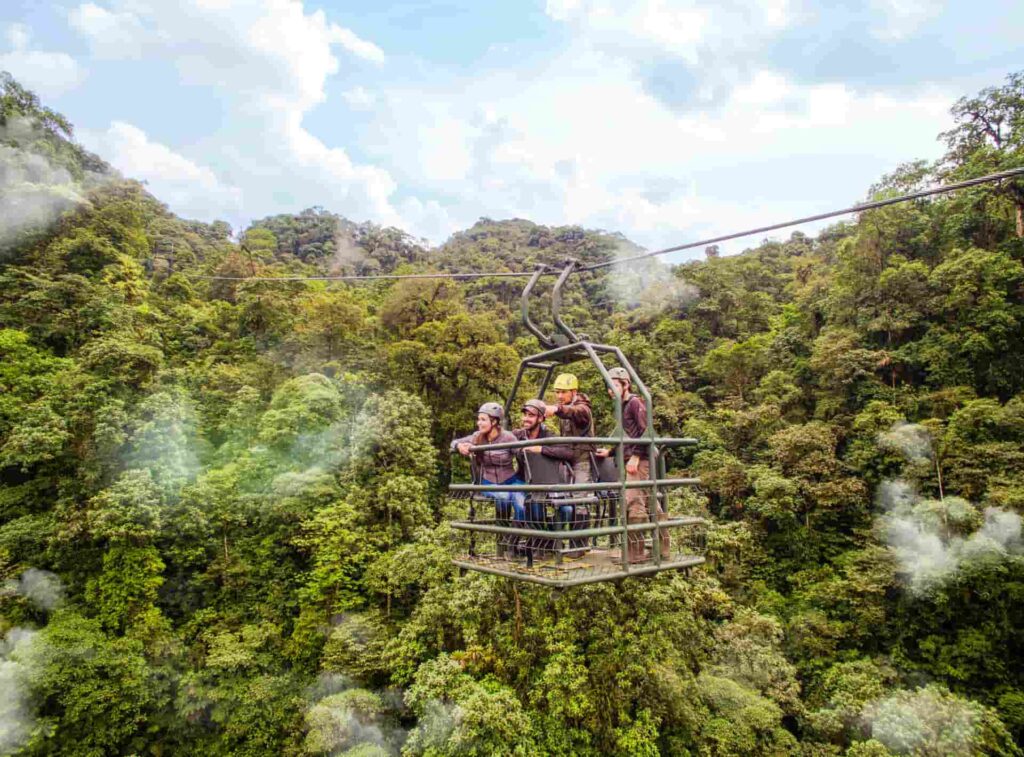 Guests can be as hands-on or off as they wish: helping to retrieve footage from its 16 camera traps, or accompanying Mashpi's naturalist guides on one of the reserve's waterfall-studded trails.
The details: Mashpi Lodge, rates from AED 4,700 per night all inclusive, www.mashpilodge.com