There's a new dinner cruise that sets sail from JA Beach Hotel every evening offering an immersive dining experience that's all about sustainable food and how to live in harmony with our planet.
Blending the art of storytelling, theatrics, and illusions the 'Message in a Bottle' evening transports diners to a world where the environment has been irreparably damaged while offering stories with solutions at every course.
Think floating bowls, 3D graphics, instruments to play and edible plastic, each course is carefully crafted with flavours that are sure to tickle your taste buds and immersive storytelling designed to complement the food and engage all your senses.
While the seafood-focused menu is tailored to take diners on a journey inspired by the ocean, vegetarian and vegan alternatives are available, as well as a fully licensed beverage list.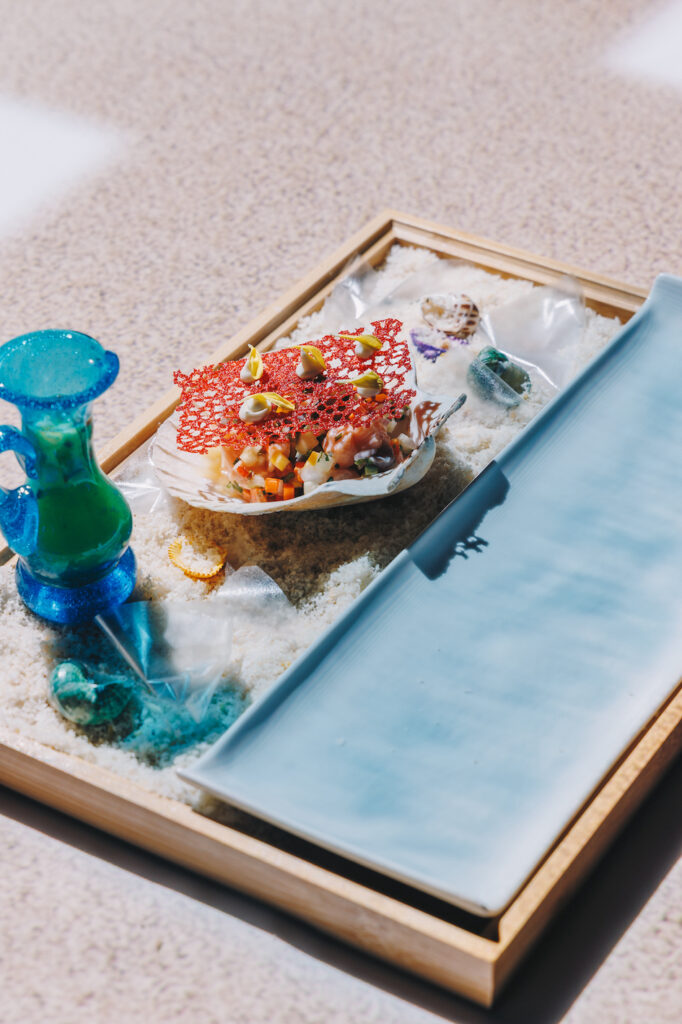 From using biodegradable tableware to sourcing sustainable and local ingredients, the Message in a Bottle dinner not only entertains but educates while offering guests an unforgettable experience.
William-Harley Fleming, Vice President of Operations for JA The Resort and Indian Ocean, said: 'Sirene provides a platform for JA The Resort to showcase its progressive and forward-thinking approach when it comes to the future of dining, and we're honoured to be working with a brand as prestigious as Dinner Time Story. Ensuring sustainability is at the core of what we do, we're extremely pleased to be unveiling such an entertaining and educational concept, which celebrates the marvellous, yet fragile, world we live in.'
Priding itself on pioneering sustainable measures, JA Resorts & Hotels has prevented more than five million pieces of single-use plastic from going to landfill thanks to on-property water bottling plants.
AED 399 per person for food only with a complimentary post-dinner beverage at Vasco Da Gama at JA Beach Hotel, JA The Resort. Age six years and above are welcome with a kids menu offered.
For more information and bookings visit the JA Resorts site here