Just the very thought of eating cheap, intensively-farmed meat from the supermarket makes my stomach churn. Before recently becoming vegetarian, I consciously ate high-welfare, organic or free-range chicken and grass-fed beef from my local butcher who could tell me exactly where it came from. But as an environmental journalist, did that make me a hypocrite?
Rationally, I've always understood that eating meat added to my personal carbon footprint. Beef is the top of the charts when it comes to greenhouse gas emissions from food, closely followed by lamb and cheese. But I found it extremely difficult to let go of the nostalgia that came with certain favourite family favourites such as my mother's chicken soup. My personal transition from carnivore to flexitarian to vegetarian took time. Last July, after watching a pretty gut-wrenching post mortem of a porpoise, I felt emotionally compelled to stop eating animals altogether.
Now, as a veggie, I feel strongly that my actions are better aligned with my personal values, but of course, people stop eating meat for all sorts of reasons and I'm in no place to judge – everyone is at various stages of this journey, with different priorities.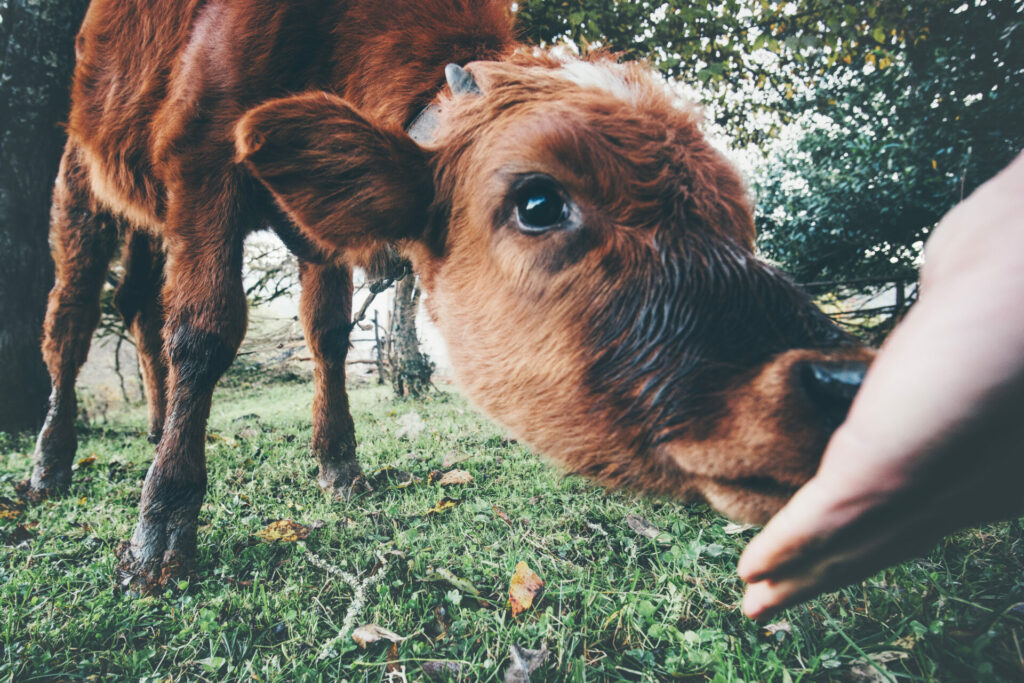 Some of us switch due to health issues, animal welfare concerns or affordability. Sometimes, it's driven by a desire to reduce our environmental impacts. Often, a combination of factors are at play.
One thing is certain. The eight billion humans on this planet are vastly outnumbered by farm animals. In terms of total animal biomass, insects and fish make up the majority. Humans account for 2.5 per cent while livestock accounts for 4 per cent, ten times more than wild mammals and birds. The trouble is, we haven't yet reached 'peak meat'- the point at which the world sees a downturn in overall consumption.
Worldwide more than 70 billion animals are slaughtered each year for their meat and that figure continues to rise. As the world gets richer, meat consumption increases, even in India, a predominantly vegetarian country.
Meat: The Broken System
Producing animal protein within today's industrialised agricultural systems is an inefficient way of feeding people. Livestock takes up nearly 80 per cent of agriculture land worldwide, but produces less than 20 per cent of the world's calories. That's because we need to grow vast amounts of grain as feed – 40 per cent of the world's cereal grain is fed to ruminants, mainly cattle, which could potentially graze on mixed pastures instead.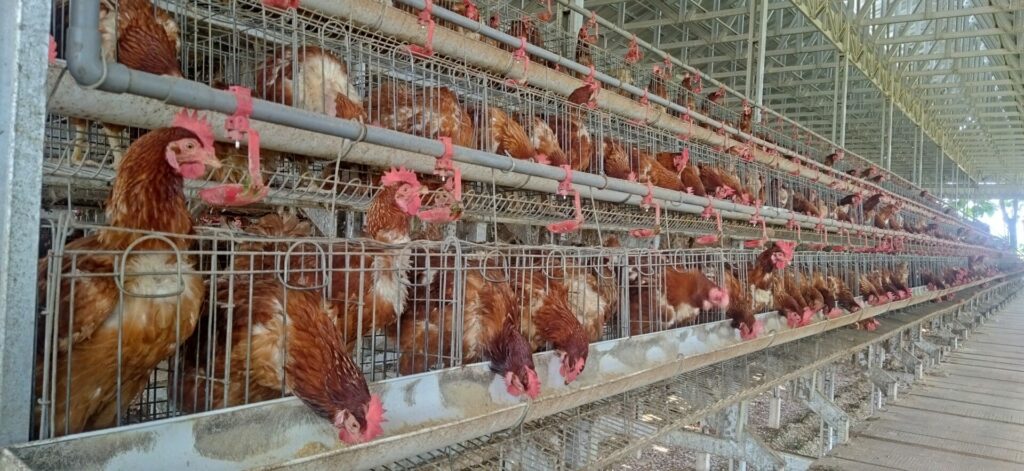 From Amazon deforestation and excessive toxic chemical inputs, enormous greenhouse gas emissions from livestock and massive water consumption, the current intensive farming of cows, sheep, pigs and chickens is not sustainable.
Is there a Sustainable Solution?
But could some regenerative farming, that works with nature not against it, potentially be better? Patrick Holden, founder of the UK non-profit Sustainable Food Trust, thinks so. He says factory-produced meat proteins won't ever contain the rich and healthy microbial diversity that grass-fed meat will have. He argues that some grazing enriches the soil, captures carbon and enhances biodiversity. For him, livestock is a crucial part of the food and farming ecosystem.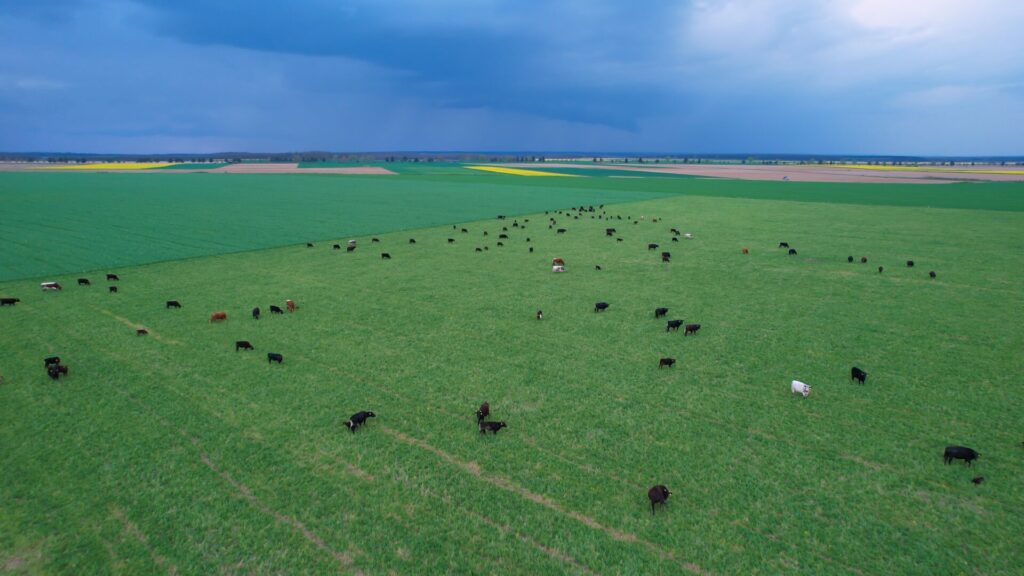 Personally, I don't think it's a question of either farming animals or not at all. As George Orwell wrote in his 1945 classic, Animal Farm, 'all animals are equal, but some animals are more equal than others.' Perhaps, that sentiment applies to the environmental impacts of commercial agriculture, because surely, Patrick's small, organic dairy herd in Wales can't be compared to the billion-dollar mega dairies of the US?
Academics are currently having heated debates about whether grass-fed cattle are better for the planet than grain-fed cattle. Greenpeace argues that switching to grass-fed meat, and eating less meat overall is a hugely positive step for consumers to take. But one report titled Grazed and Confused concluded that any grazing livestock are net contributors to climate change due to greenhouse gas emissions and land use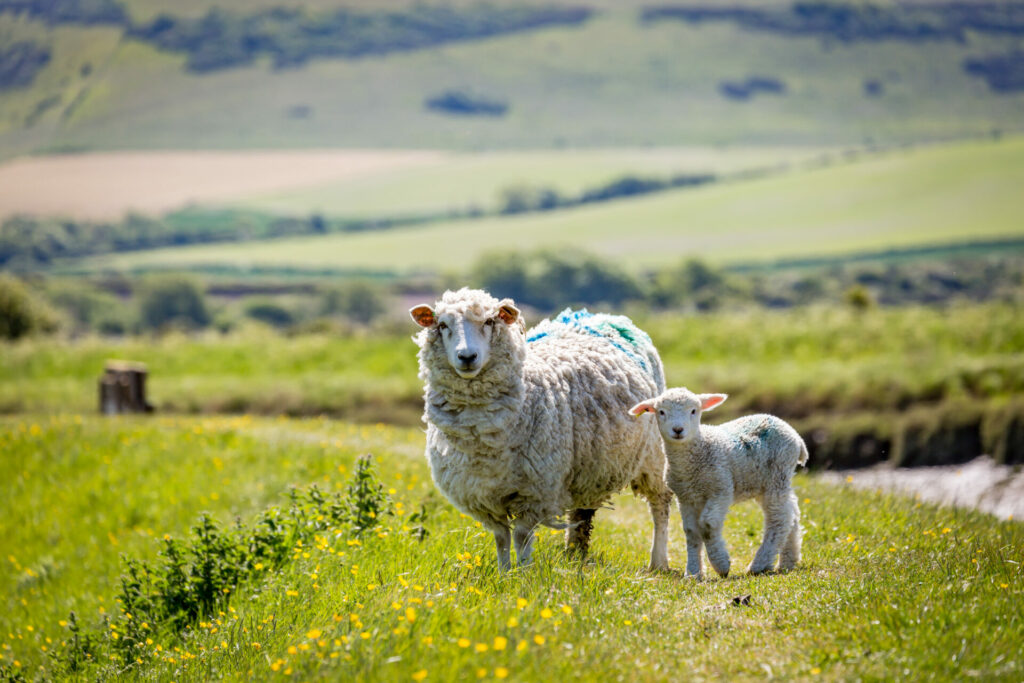 So eating less meat is better. But replacing all livestock with factory-grown animal protein definitely wouldn't be impact-free. And while the demand for meat-free fermented burgers and other alternative protein sources rises, I can't imagine this farming conundrum will ever go away.
It's unlikely that billions of people would ditch meat completely so a more nuanced approach is required, according to experts at Oxford University who warn that a global shift to a flexitarian diet is urgently required to keep climate change below 2°C, let alone 1.5°C. The protein transition, from meat to more plant-based foods, is happening, albeit slowly.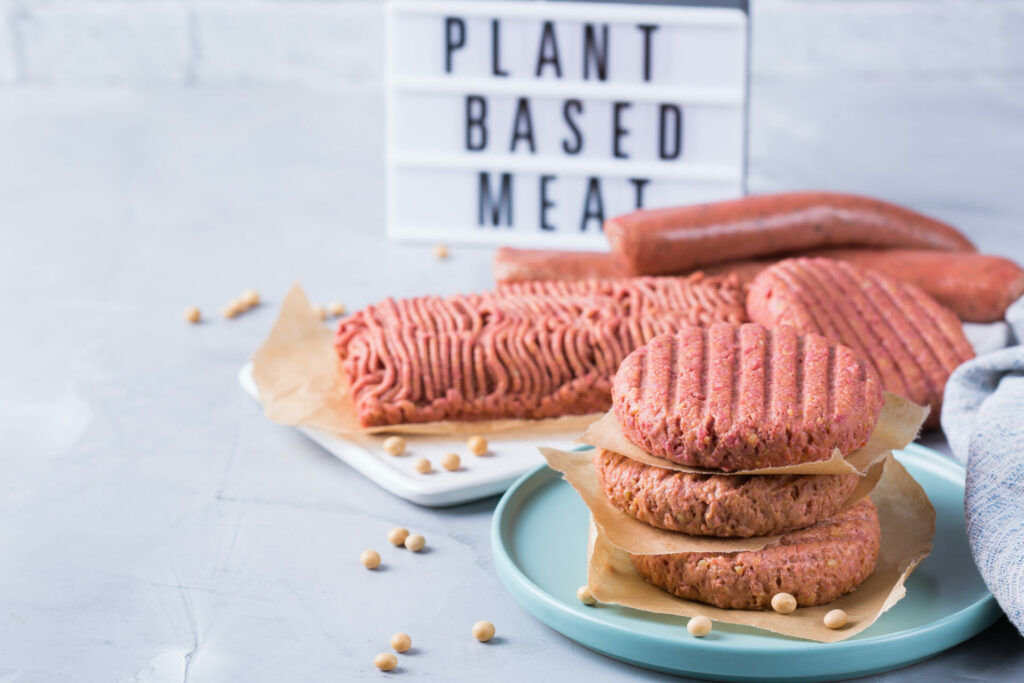 Yes, think before you eat but please don't panic about perfection. Because 75 per cent of dietary emissions come from meat or dairy, small changes can have a huge impact without going to extremes. A 2021 study found that substituting just 10 per cent of the average American's daily caloric intake from beef and processed meat for fruits, vegetables, nuts, legumes and even some seafood reduced a person's dietary carbon footprint by one third.
As climate-conscious consumers we can accelerate that change by making more sustainable food choices. So, enjoy making meat-free menu choices, prep more plant-centric plates, reduce food waste by eating root-to-fruit and nose-to-tail.
Make your sustainable switches a talking point at the dinner table and vote with your fork. Above all, make your own protein transition a delicious one.