It may seem like a huge fuss about nothing: a few leftovers thrown away now and then, ordering too much shopping and forgetting to use it before its expiry date or having 'eyes bigger than your belly' and having to admit defeat before finishing that extra serving of halloumi fries or smashed avocado on toast.
But that food waste has to go somewhere and the majority ends up in landfill where it sits and rots releasing methane, a significant greenhouse gas. Think about the huge amounts of climate-crisis-causing CO2 emissions created by the production, transportation and handling of all that thrown away food and suddenly it doesn't seem so appetitising after all does it?
Food waste is a huge global issue, with – according to the UN – around 14 per cent of food produced lost between harvest and retail, while an estimated 17 per cent of total global food production is wasted – 11 per cent in households, five per cent in the food service and two per cent in retail.
Global Food Waste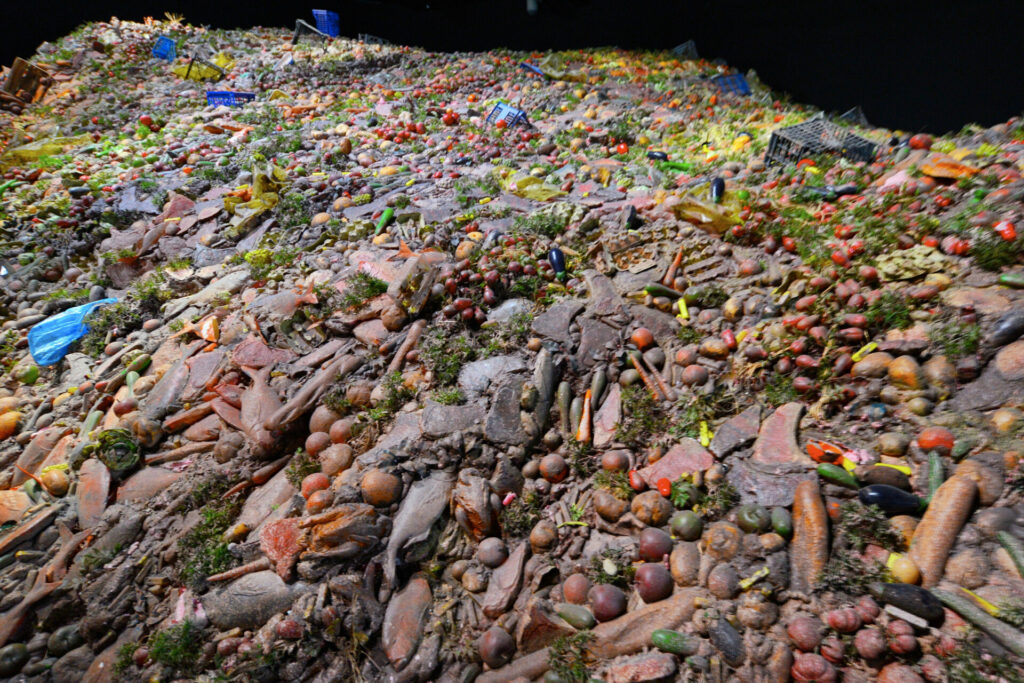 Sadly, the waste itself isn't the only issue – food that is lost and wasted accounts for a whopping 38 per cent of total energy usage in the global food system, according to the UN again, which all adds up to pollution, global warming and a climate crisis.
For years campaigns across the world have urged us to be mindful of our household food waste, giving handy hints and tips on how to reduce it. From meal planning to careful shopping, using leftovers and more, there are plenty of hints and tips out there. Yet they don't seem to have got us to where we need to be in terms of reducing our waste.
But could technology provide the answer? From the ever-increasing array of apps designed specifically to help us reduce food waste, both at home and on a broader scale, to AI that could be a game-changer when it comes to getting creative with our food, tech is making it easier than ever to reduce our food waste and ultimately be more sustainable.
We've all heard about ChatGPT and AI and how they're being used in every aspect of our lives so could they be a game-changer when it comes to reducing food waste? Now we can challenge ChatGPT or Google's Bard to find new recipe ideas tailored to the exact ingredients we already have in the pantry.
AI Food Waste Assistant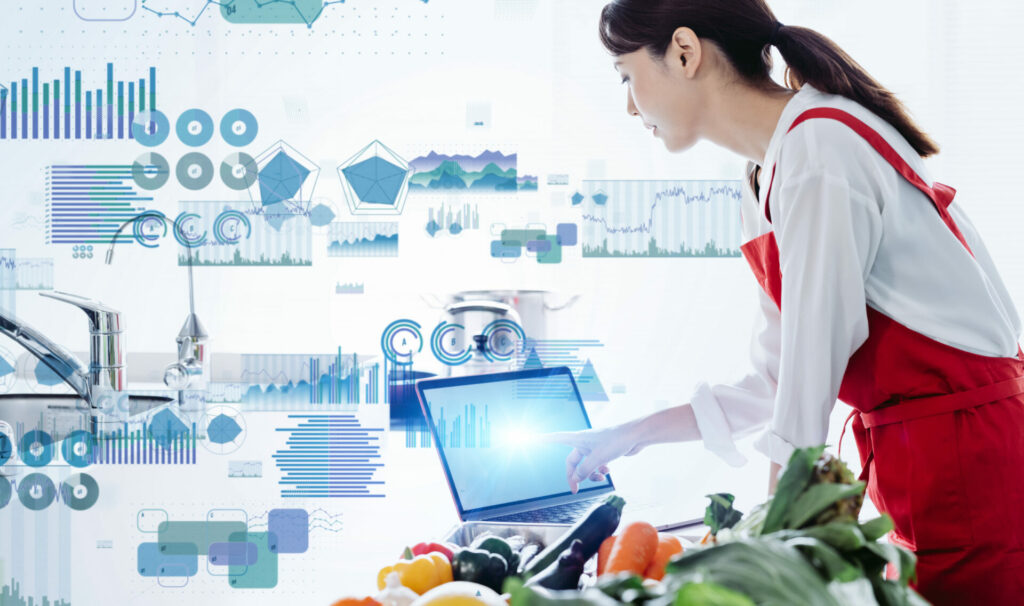 Such a concept is something Applied Futurist Tom Cheesewright thinks could help us all in the future. 'Machines never shop when they're hungry,' he says. 'They don't forget about that bag of salad at the back of the drawer. And they have an infinite reference library of recipes. Infinite because having been trained on the world's food history, if they can't find a recipe that suits what's in your kitchen – and your tastes – they can make one up.'
He admits some previous attempts to harness tech in this area haven't quite hit the mark, but that doesn't mean future innovations won't prove the answer to helping people cut down on how much they throw away.
'Until recently the idea of a machine being able to accurately track what was in your fridge, freezer and cupboards seemed pretty unlikely,' he says. 'We've tried smart fridges with integrated cameras, home barcode scanners so you can scan in all your shopping, and shelves with built-in scales to weigh the remaining tines or pasta. It all failed. It was just too complicated. Too fussy.
'But with the metaverse inbound, it's pretty likely that most of us will be wearing smart glasses for a large part of the day. The cameras on these combined with the latest computer vision systems, and your smart AI personal assistant, could combine to keep perfect track of your food stores, and minimise any waste. You won't have to make any extra effort to track what's there. It will just see and record it. And prompt you with recipes that fit your, and your family's health goals and preferences, so that you can minimise any waste.'
It goes without saying that kitchen appliances and gadgets have become more space-age than ever, with many boasting an increased focus on sustainability, whether through their energy usage or specific features aimed at ensuring food lasts longer, therefore minimising waste.
Fridges can now keep food fresher for longer. Cesar Fernandez, Home Economist at Miele GB, says the brand's PerfectFresh technology means a specific zone is maintained automatically between 0° and 3°C – lower than a standard refrigerator and the optimum temperature range for storing fresh food which is not sensitive to cold, such as pineapples and avocados.
'The humidity level in the PerfectFresh zone can also be regulated to suit the food you are storing,' he adds. 'Food retains its own moisture if stored at a higher humidity and so does not dry out as quickly. This allows it to stay crisp and fresh for longer.'
Hungry For A Solution
Another gadget that could help reduce waste is the company's Sous Vide Vacuum Sealing Drawer – which isn't just useful for whipping up fine-dining food for friends and family, but for sealing batch-cooked food and ensuring it stays in tip-top condition.
'When it comes to freezing food, vacuum sealing can help to eliminate freezer burn [when it gets icy as it has been damaged by not being wrapped and secured properly] and increase storage space by removing bulky original packaging,' says Fernandez. 'Never go to the larder again and throw away a soggy packet of biscuits or half eaten bag of crisps, simply reseal them in their original packaging or tip them into a vacuum bag with the air removed to preserve the essential crunch.'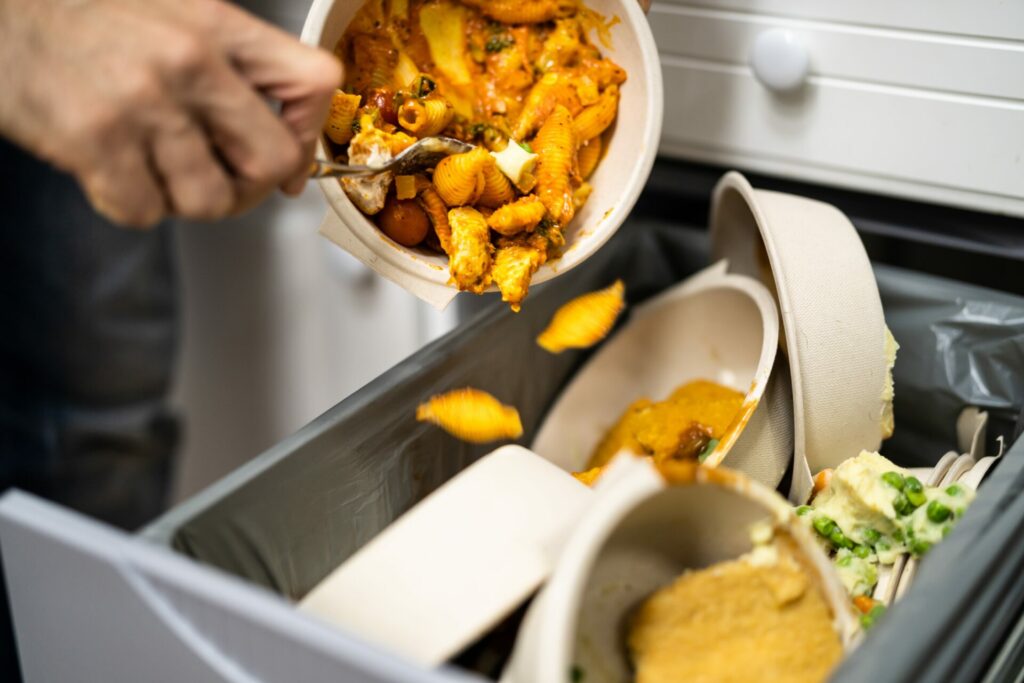 There are also vacuum sealable food storage containers that extend the life of fresh ingredients and also enable you to digitally track use by dates to waste less, save money and look super organised.
But it's not just appliances and space-age gadgets that are addressing the issue of food waste. An array of apps are helping in a variety of ways. Too Good to Go allows cafes, food retailers and restaurants to advertise leftover food that would otherwise be wasted at a knocked down price at the end of the day.
Food Waste Apps
Food sharing app Olio does a similar thing for people at home – allowing them to share items they don't want and would otherwise throw away for neighbours to collect and eat. Available in around 50 countries worldwide, it has the flexibility to allow donations of surplus food from individuals or companies as well as food retailers, restaurants and other organisations.
Other apps are more about inspiring people to get creative with their cooking – using ingredients that might be about to go out of date, or making use of store cupboard items that have been hanging around for a while.
One is the Sidekick App, created by YouTube's online food community Sorted Food. Available worldwide, the app claims to be the first to help home cooks make great meals created by chefs, while cutting food waste and saving at least 30 per cent on food bills.
The subscription app gives the user a weekly selection of recipes that work together to make sure nothing is wasted, then provides a full shopping list of ingredients, allowing you to choose where to get them. Those ingredients are used multiple times across the dishes, with the aim of ensuring users are left with zero food waste at the end of the week.
Jamie Spafford, Sorted Food's co-founder, said: 'We've always been taught to cook by individual recipe which means we buy whole packets of ingredients, even if we only need to use small amounts of them. This isn't an issue for store cupboard ingredients that have a long shelf life, but can cause problems with fresh ingredients. Where do you use the rest of them? How many times have you bought a pot of sour cream, used half of it to serve with a Chili Con Carne, then the rest of the pot goes back in the fridge until it's mouldy and you throw it out?'
While recipe apps help with inspiration and sometimes include ingredients lists, they don't solve the food waste problem, says Spafford. Where Sorted Food stands out is the fact that it can combine three recipes that share common ingredients.
'Throughout the three recipes, you'll use all the fresh ingredients up ­– leaving you with zero fresh food waste at the end of the week,' he explains. 'Our Food Team has researched standard packaging sizes for fresh foods, and writes our recipes with those in mind, knowing they all have to be used up by the time you reach the end of the Recipe Pack.'
Such apps and AI assistants will also take on a chunk of the shopping and other 'boring bits', Cheesewright predicts. 'You won't buy four bags of rice only to find that your partner already replenished the stores. Because the machine will take care of keeping your stocks at an optimum level. You can focus on shopping for the fun stuff, and the treats.'