With a rapidly growing number of people turning to veganism and gluten-free diets, supermarkets, restaurants and online retailers have taken note, offering an increasing amount of options to meet various dietary requirements. And with good reason, whether it's for health reasons, climate change or animal welfare, vegan statistics alone demonstrate that the plant-based population shows no signs of slowing. According to the Good Food Institute, plant based food sales grew three times faster than overall food sales in 2021.
But it's not just the major supermarkets paying attention, there has been a flurry of home-grown companies setting up in the UAE to cater for vegans and those with gluten-free needs.
With options from home-made gluten-free baked goods, to vegan cheese, milk and more, as well as tailor-made meal plans, here are The Ethicalist's top picks for vegan and gluten-free products online, all at the touch of a button!
Our Favourite Vegan Options
Bloom Vegan Kitchen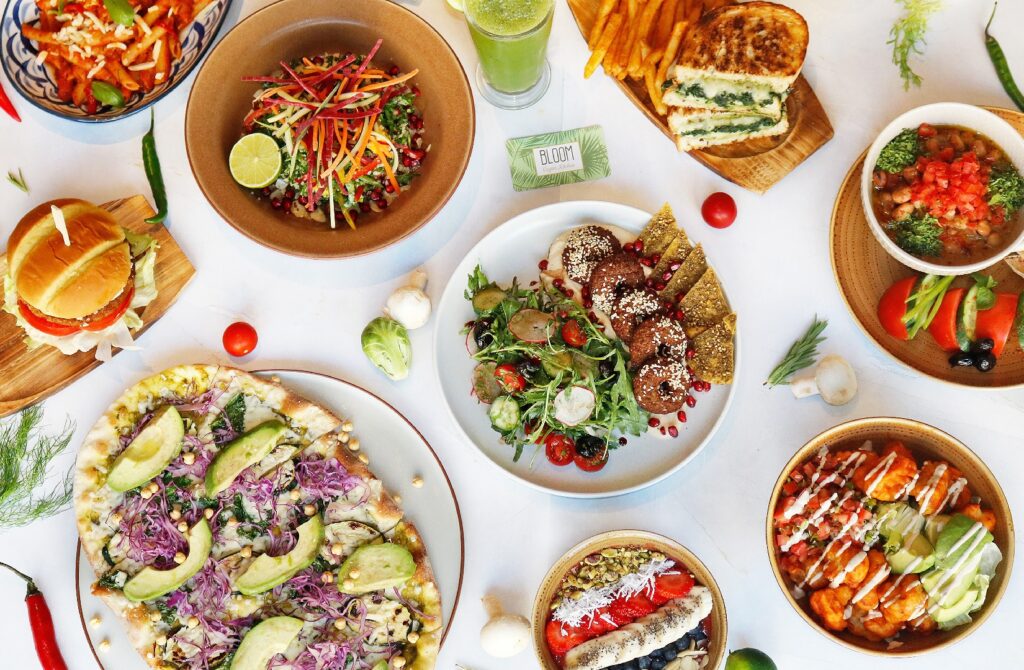 This delivery service was set up in Dubai in 2019 by Heloise Lambert 'with the will of eating healthy and tasty plant-based food'. Bloom Vegan Kitchen now delivers to all the emirates in the UAE, as well as offering catering. All dishes on the menu are entirely vegan, while packaging is 90 percent recyclable. There are healthy dishes such as power bowls and hummus toast as well as vegan comfort food such as vegan burgers, vegan grilled 'cheese' sandwiches, mac and cheese and cauliflower tacos. There are also pizzas, mezze and sweet treats such as 'nice' cream in flavours such as coconut, mango and acai.
bloomvegankitchen.com.
Coco Yogo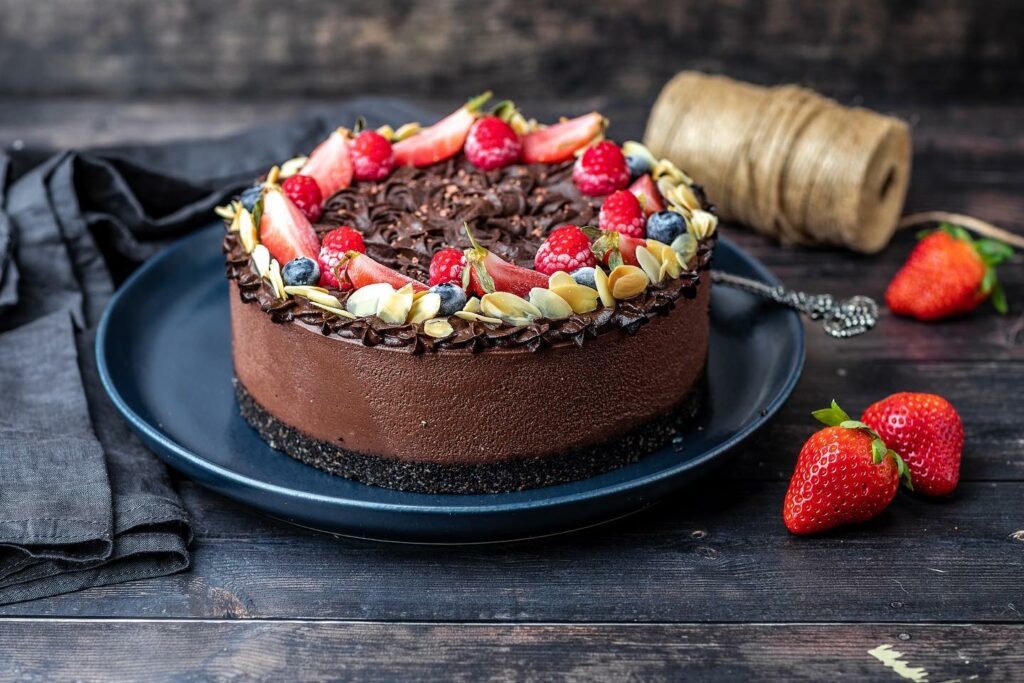 Coco Yogo was founded in Dubai in 2013 by British-born Jamaican Turner Francis. All products are raw, vegan and gluten-free, as well as being free from soy, corn, preservatives and refined sugar. The aim is to make vegan food delicious and accessible to everyone, with the promise that it will be delivered within 30 minutes. Everything is made from scratch in the raw, vegan kitchen in Dubai and is nut-based, being a source of essential fats and protein. The menu includes cheesecakes, ice cream, ice cream sandwiches, bliss balls, doughnuts and nut butters.
cocoyogo.com
Pumpkin & Kale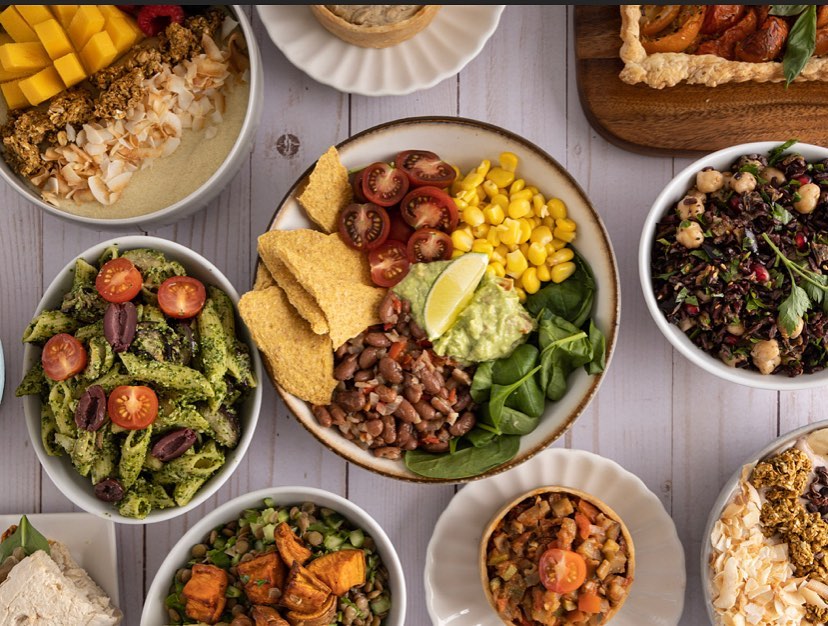 Pumpkin & Kale was set up by Marilyne Defer in 2018, with the aim of making 'delicious and healthy' plant-based meal plans. All vegan meals are made from scratch using high-quality, local produce. Each meal plan has a breakfast, lunch, snack, dinner and drink, and Pumpkin & Kale does a gluten-free meal plan, a low-carb version and a plan specifically for women. It also does ready meals as well as a range of snacks such as tortilla corn crackers, spicy cashew kale chips, raw brownies and more.
pumpkinkale.com
Veganlife UAE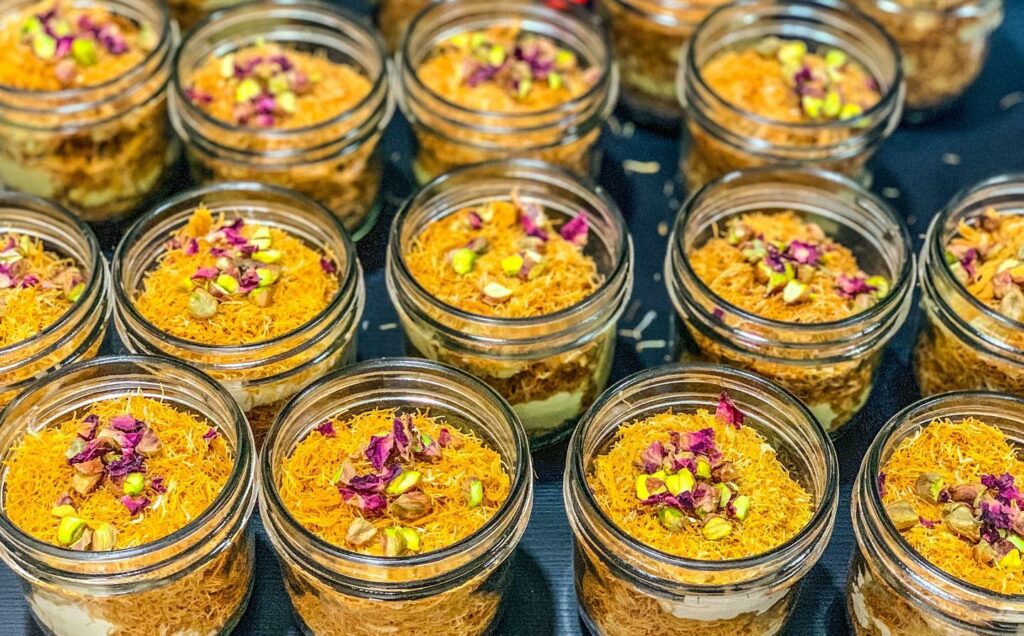 Veganlife was set up to promote a lifestyle based around eating organic, whole foods, caring for humans and the planet. The homegrown company sells cakes and cookies, brownies, croissants, dessert jars and more. As well as making egg- and dairy-free treats, there are also gluten-free options available. Plus, Veganlife delivers all over the UAE, and even makes custom special occasion cakes.
veganlifeuae.com
Be Vegan
With meat-free, dairy-free, keto and gluten-free sections, there's something for everyone at Be Vegan. Popular brands on sale at Be Vegan include Beyond Meat, The Meatless Farm Co, Oatly, Moving Mountains, Violife, Alpro, Coco Yogo and Daiya. There are plenty of fruits and vegetables available too, plus sustainable beauty and lifestyle products to order online. When it comes to gluten-free food there's a bakery section, plus snacks, desserts and flour.
bevegan.ae
Organic Foods & Café
This was set up in 2004 in Satwa in Dubai, and now delivers across Dubai and Abu Dhabi. More than 10,000 items are sourced from selected family farmers that share the ethics and beliefs of the company. An eye is also kept on carbon footprint and airmiles, with produce sourced from countries closer to the UAE. When it comes to vegan food there are meat substitutes – including Beyond Meat mince and burgers – as well as plant-based milk and vegan snacks. There's also a gluten-free section, with gluten-free bread, pasta and snacks.
organicfoodsandcafe.com
Sage
Specialising in plant-based and gluten-free meal plans, Sage is a whole-food focused company that has ayurvedic-inspired recipes. Founded in Dubai by Shipra Goel, Sage aims to educate people about 'real food', where it comes from and the benefits of eating more plants. The meal plans are designed with anti-inflammatory, gut-friendly ingredients and include breakfast, lunch, dinner and two snacks each day. Sample dishes include beetroot pancakes with lime cream and strawberries and spinach and saffron korma with tofu cottage cheese, or keto vegan lasagne.
sagepbk.com
Ripe
Home-grown company Ripe is well-known for its markets across the emirates, as well as its organic shop in Dubai. But there's also next-day home delivery in Dubai, for easy access to vegan products. Ripe online sells a range of products from vegan cheese to plant-based milks, with UAE-founded companies such as Koita and Coco Yogo available. Organic fruit and veg comes from local UAE farms, too, while Ripe also sells gluten-free products.
ripeme.com
Our Favourite Gluten-free Options
Treat Me Gluten Free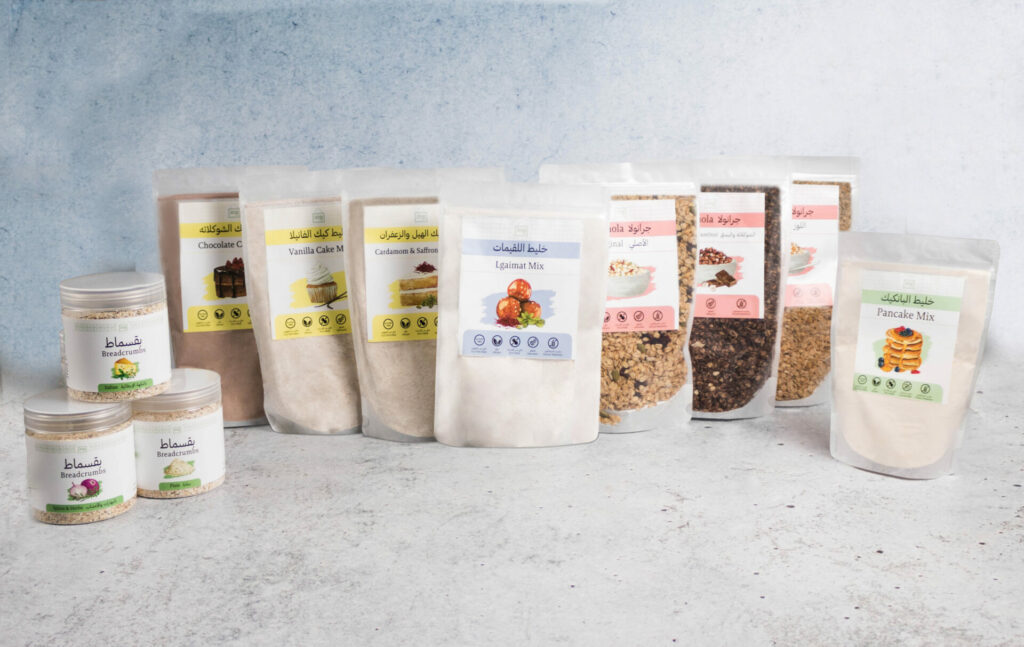 This home-grown UAE company comes from Aisha Bin Brook from Abu Dhabi who went gluten-free in 2013 due to health issues. In 2017 she set up Treat Me Gluten Free. It began as a monthly subscription service before launching a product range with an eco-friendly ethos. As well as gluten-free products, Treat Me Gluten Free uses environmentally friendly packaging and shipping materials, made from recycled materials. Plus, everything is vegan, home-made, organic and free from refined sugars. There's a range of granolas, breadcrumbs, breakfasts and desserts, while there's also a UAE section, with top sellers include luqaimat mix and saffron and cardamom cake mix.
treatmeglutenfree.com
Munchbox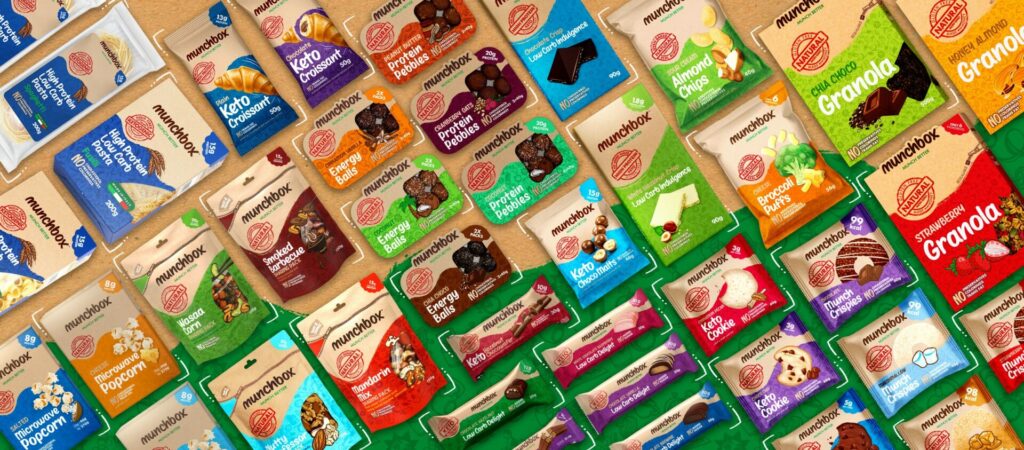 Munchbox was set up in 2014 by Mahmoud Adham, who wanted to create healthy, calorie-controlled snacks. Ranges include keto, high-protein, low-calorie, gluten-free and vegan. When it comes to gluten-free there's everything from pizza bases and bread to almond flour, coconut flour, snacks, pasta, popcorn puffs and more.
munchbox.ae
The Lime Tree Café
Home-grown brand The Lime Tree Café opened in Jumeirah in 2001 and is well-known for its cakes and baked goods at various coffee shops around Dubai. It also has an online 'provisions' shop, with items including chutneys to spices to buy. There's also a section for gluten-free products, which are hand-made in small batches, in a certified gluten-free kitchen. Gluten-free treats available on The Lime Tree Café website include tomato & chilli jam, Arabian date chutney, tropical muesli with organic seeds and grains, double chocolate biscotti, Anzac biscuits and deluxe crackers.
thelimetreecafeonlineshop.com.
Keto Goodies
This Dubai-born company comes from entrepreneur Francoise Crosbie, who set up Keto Goodies in 2018 when she was looking for good, low-carb snacks for herself. She aims to produce healthy, low-carb versions of popular foods, such as keto versions of doughnuts, cheesecakes and pizzas. There are also keto bagels, flatbreads and loaves. Plus, there's a selection of Arabic sweets. All of Keto Goodies snacks are gluten-free, sugar-free, low-carb and diabetic-friendly.
ketogoodies.com
Bakemart
This Dubai-born bakery was set up in 2003 and has since expanded across the Middle East. As well as regular baked goods, the company produces a wide range of gluten-free treats. There are fresh, frozen and vegan options when it comes to gluten-free goods, with everything from Arabic bread to artisanal baguettes, bagels, cakes, chocolate cupcakes and vegan burger buns. Their delicious goodies are made with a range of ingredients including almond and coconut flour.
bakemartathome.com
Skinny Genie
Billing itself as a 'health-conscious lifestyle brand' Skinny Genie prides itself on producing delicious, healthy, gluten-free food. Items in the online shop include bread, pastries, birthday cakes, breakfast cereal, healthy snacks and more. There are also both vegan and keto sections. When it comes to creating meals at home, there are gluten-free pizza bases, ready-to-roll croissants and puff pastry.
skinny-genie.com