If you were one of those riding the growing trend of veganism a decade or so ago, frozen black bean patties, tofu, and soy hot dogs were the standard for alternative meat. Finding any of those options in grocery stores or on restaurant menus, probably felt like you'd struck gold. A fully vegan restaurant was practically non-existent, and this was definitely the only place to sample something as avant-garde as a plant-based fish fillet or chicken wings!
Now, vegans can hardly keep up with the slew of new alternative protein products on the market. Whatever meaty food craving you come up with, chances are you can now find its vegan version. Not only are shelves stuffed full of vegan alternatives, there are now whole refrigerated and frozen sections just for plant-based meats. As for restaurants, gone are the days of a mere black bean burger, many now even have dedicated vegan menus.
Although there has been a dip in plant-based meat sales this year, this does not mean companies have stopped innovating. Rather, 2023 has proven to be a pivotal year for innovation in the realm of meat and seafood alternatives. While consumers lost interest in soy hot dogs and burgers, food manufacturers and startups rose to the occasion, introducing a tantalising array of inventive plant-based products.
From cutting-edge 3D-printed seafood replacements to ribs, this year's offerings have pushed the boundaries of what is possible in plant-based cuisine.
Here are 7 of the most unique plant-based options on the market in 2023:
Tinned Fish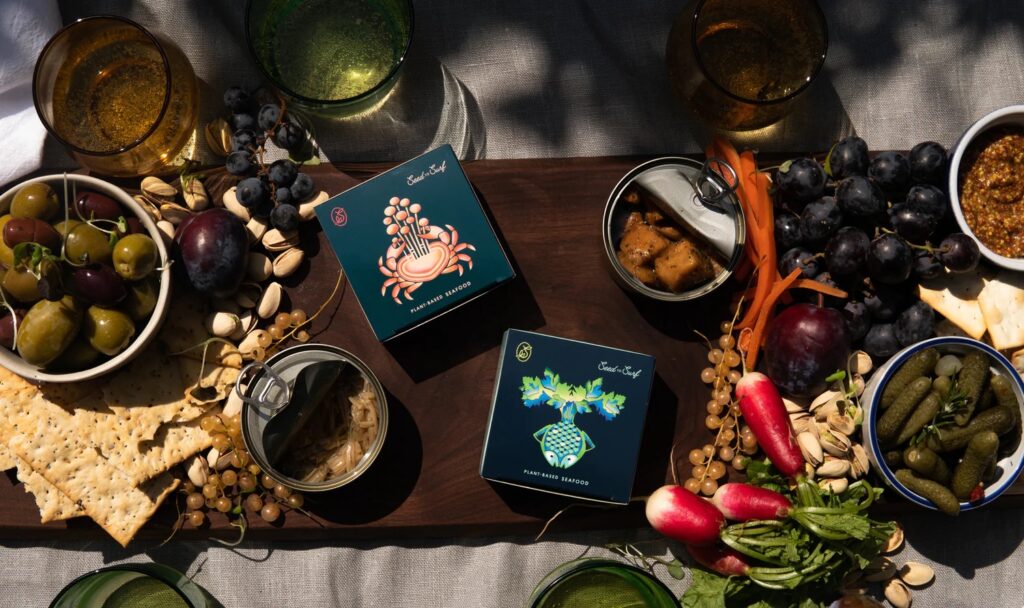 If you haven't noticed on social media, tinned fish is having its moment. But what about the vegans? They can now hop on the trend train with Seed to Surf's tinned whole vegetables that mimic different varieties of tinned seafood. Through careful preservation and preparation, they've unveiled tinned snow crab made from enoki mushrooms and whitefish made from celery root. This creative reinterpretation of seafood rivals the premium options found in specialty grocery stores.
Carne Asada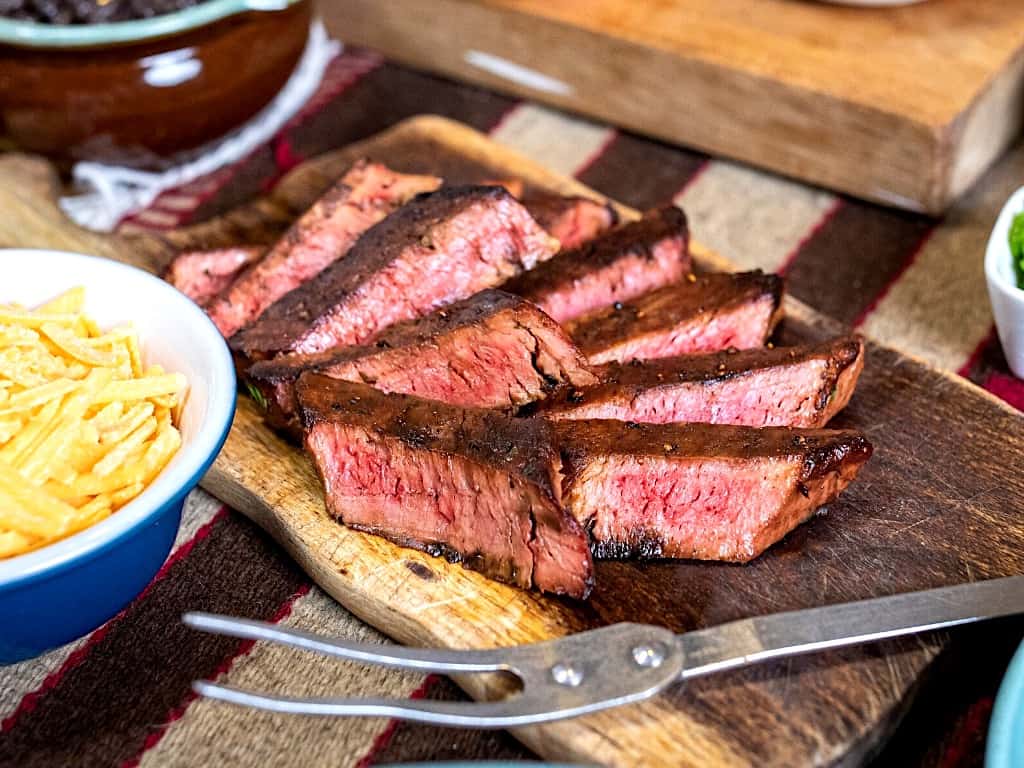 Celebrity cook and TV presenter, Rachel Ray named Meati her favorite plant-based brand – and for good reason. This company uses mycelium to create chicken cutlets and steak with a texture that perfectly mimics actual meat. The company's most recent launch is its pre-seasoned carne asada steak, which can be used in dishes like fajitas, tacos, and stir-fries. There aren't many plant-based meat analogs developed specifically for Mexican cuisine, so this product is a major win.
Kafta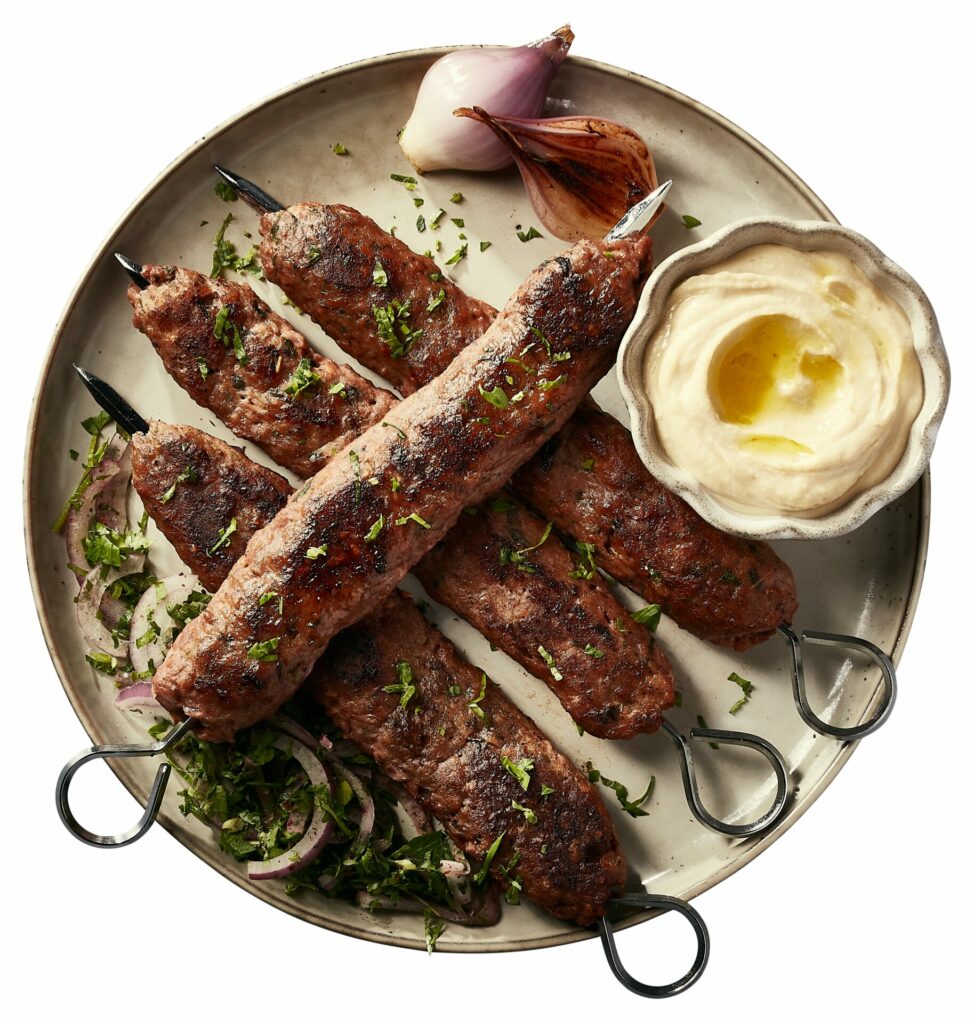 Making waves in the Middle East meatless meat market, is UAE homegrown brand Switch. Recreating regional classics in their animal-free versions, the company is going from strength to strength. Little wonder they are on the path to success, Switch's pea protein version of kafta looks and tastes like the real deal, finally offering fans of Levant cuisine a vegan alternative to the popular dish. Cook from frozen with a little olive oil and sahtein! Fans can also find delicious 100 per cent plant-based versions of kofta and soujuk too, all available at UAE supermarkets and soon to be served across the country in popular Lebanese restaurant, Safadi.
Ribs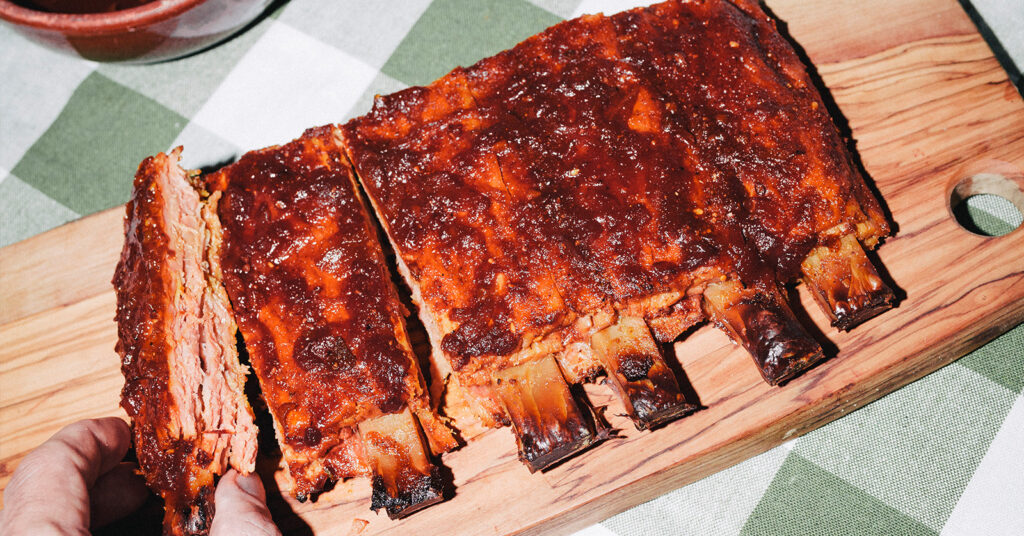 Already known for its impressive whole cuts of plant-based loin and filet, Juicy Marbles recently launched its' bone-in plant-based ribs. Made from a base of soy protein and natural flavors, the ribs are described as succulent, and the 'bones' which are made from plant protein, can also be eaten. The ribs can be prepared and ready to eat in about 15 minutes – you only need to add your spice or sauce of choice and cook until crispy!
Sushi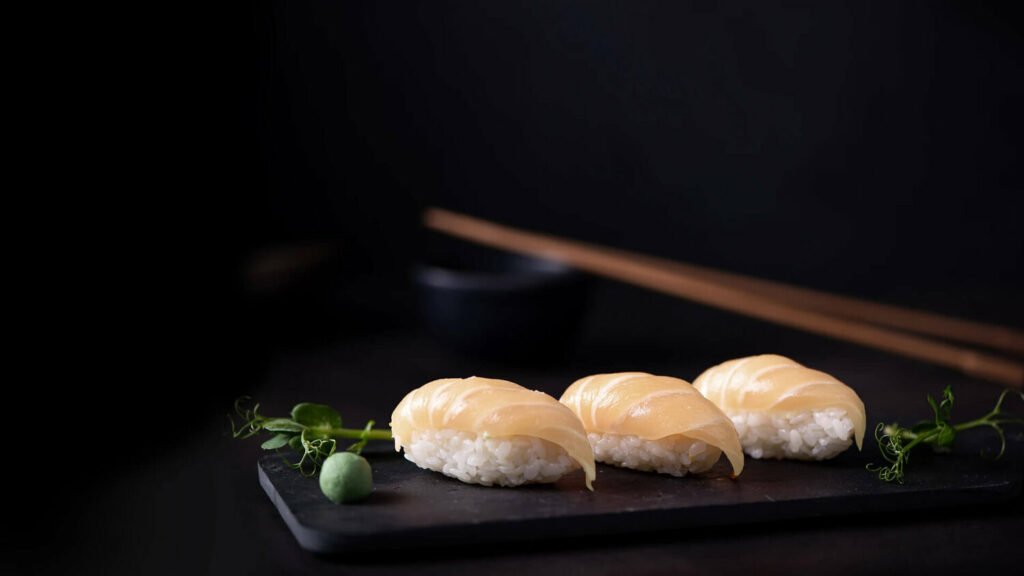 Vegan seafood has been an underdeveloped category for a while, particularly the sushi sector. One company adding to the vegan sushi sector is Aqua Cultured, which has developed the first whole-muscle cut sushi-quality seafood alternatives created using fungi and microbial fermentation. They've developed formulas for tuna, whitefish, squid, and shrimp that are perfect for sushi.
Konscious Foods has created ready-to-eat sushi meals in the frozen aisle, made from simple ingredients like whole grains, vegetables, legumes, and fruits. The company's offerings include several varieties of frozen sushi rolls, onigiri, and poke bowls. Avocado cucumber rolls are sometimes the only option for a vegan eating out at a sushi restaurant, but thanks to Konscious Foods, you can now enjoy fish-free California rolls, salmon poke bowls, and Korean BBQ onigiri.
Oysters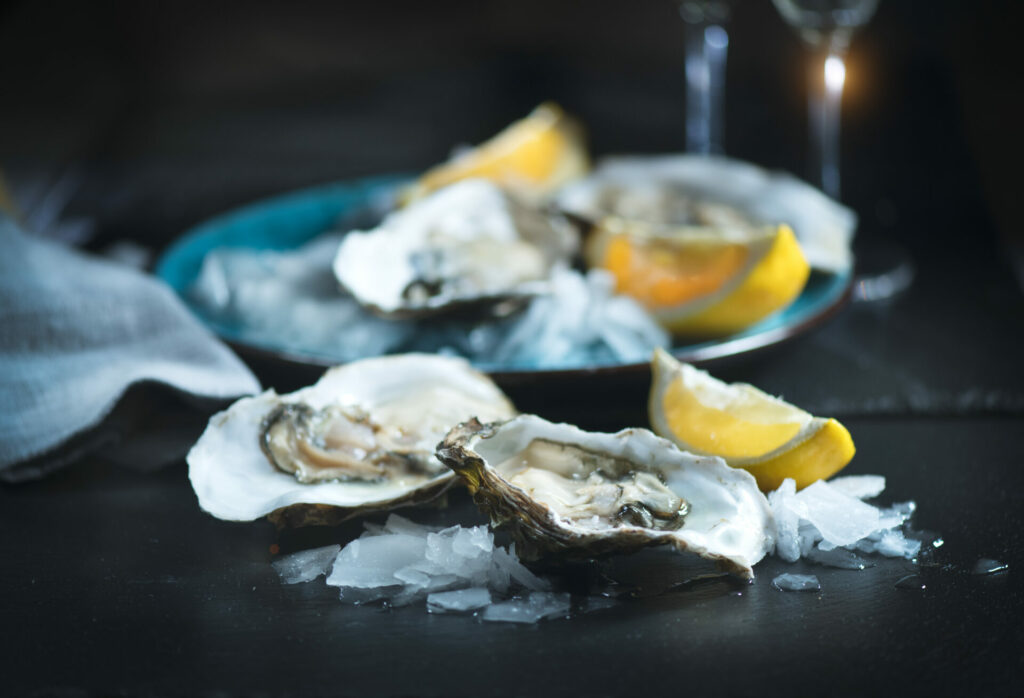 There are many foods you might miss from your pre-plant-based days. Sipping grape with oysters perhaps? Well, seafood startup Pearlita has successfully created the world's first plant-based oyster prototype that looks and tastes just like the real thing without contributing to overfishing. Made using plant-based and cell-based technologies with a proprietary mushroom and seaweed base, this vegan oyster has an authentic ocean taste and texture thanks to Pearlita's novel flavour mixture. The startup even plans to create biodegradable oyster shells so people can have the same experience as traditional oysters.
Salmon Filet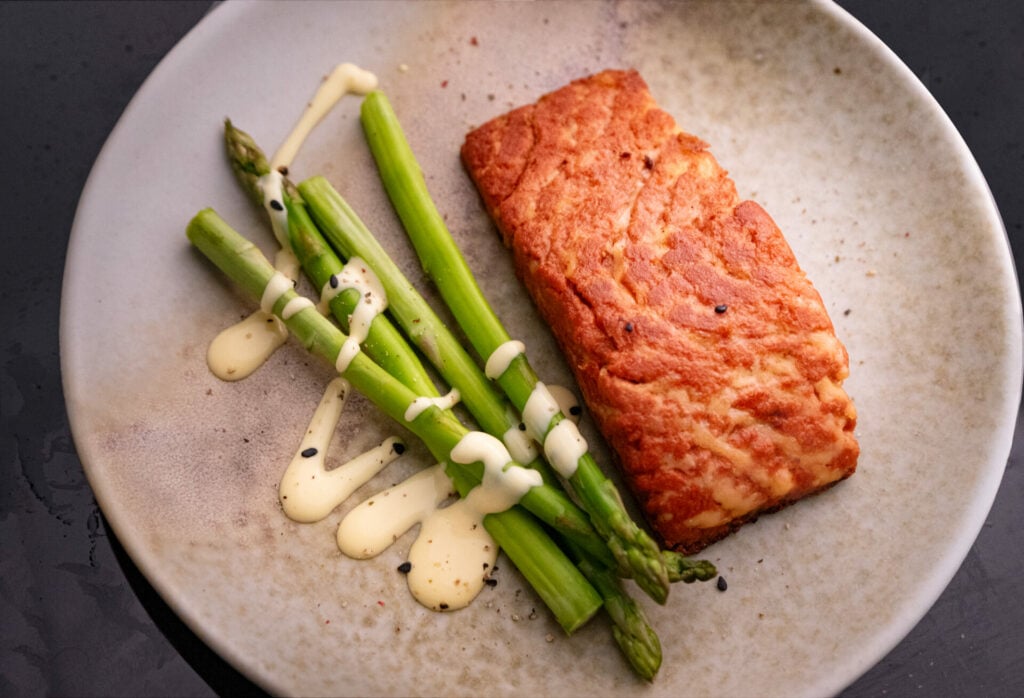 Revo Foods has created the first 3D-printed meat alternative to grace supermarket shelves – a whole plant-based salmon filet. Created through a collaboration with Mycorena, the salmon substitute utilizes mycoprotein, a mycelium-based substance derived from filamentous fungi, to replicate the texture and juiciness of conventional fish. Revo Foods' mycelium salmon offers a healthier option with 9g of protein per 100g and significantly reduced saturated fats compared to traditional salmon.
Plant-based products in 2023 and beyond
Even though companies like Beyond Meat have experienced a 30 per cent decrease in sales in the past year, this is not necessarily an indicator that the plant-based meat sector is coming to a slow. It might just mean that consumers crave something other than an alternative burger patty. Luckily – whether you're flexitarian, vegan, or vegetarian – you no longer have to settle for a plain burger patty thanks to innovative companies pushing the alternative meat space forward.