Sales of vegan food company Beyond Meat's products have fallen by almost a third amidst accusations of scaremongering over ingredients.
The US firm, whose plant-based products include plant-based burgers that appear to bleed, non-animal sausages and meatballs, saw several years of rapid expansion fuelled by investment from the likes of Bill Gates and Leonardo DiCaprio.
However, the food company said its revenue dropped nearly 31 per cent in the three months up to the end of June compared to the previous year. The results come three years after the company announced a collaboration with McDonald's to produce the McPlant vegan burger for Europe.
Beyond Meat, founded in 2009 with the slogan 'Eat What You Love', has seen its market value plummet to $981m (AED3.6bn) from more than $10bn (AED37bn) at its height in 2019 despite price cuts.
Its chief executive Ethan Brown claimed ideological opponents of vegan products could be responsible for the decrease.
He said: 'This change in perception is not without encouragement from interest groups who have succeeded in seeding doubt and fear around the ingredients and process used to create our and other plant-based meats.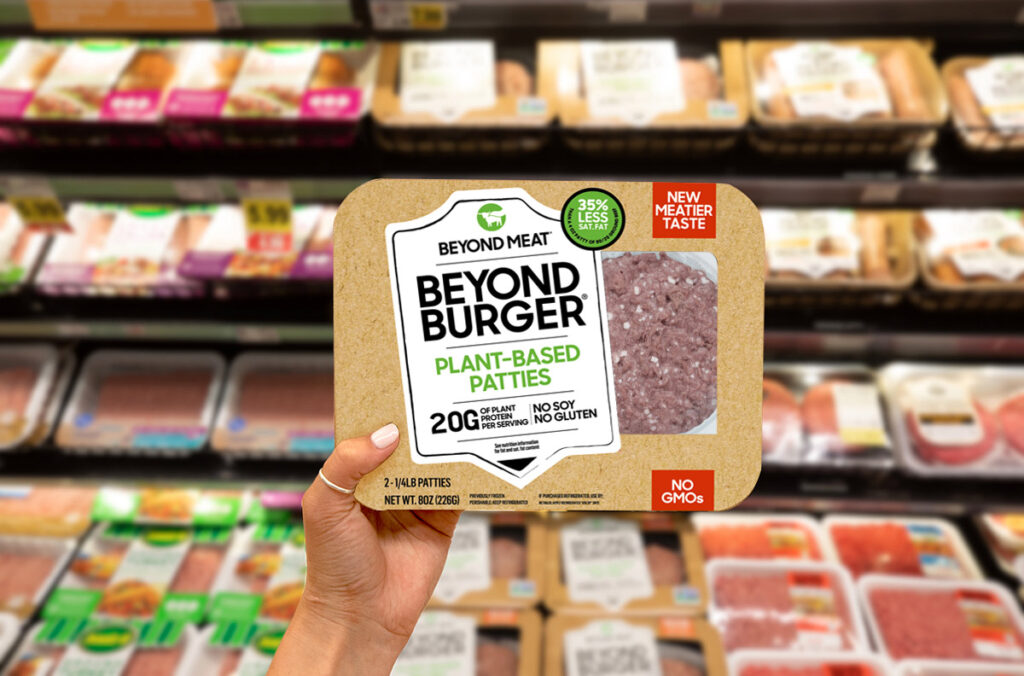 'We remain steadfast in our belief that plant-based meat, and Beyond Meat specifically, will play an important part of the global response to a climate crisis that appears to be rapidly intensifying.'
Beyond Meat Fights Back
The firm says it has launched an advertising campaign to better explain its 'clear and simple' manufacturing process and highlight the products' health credentials.
'We're going to be much more aggressive in our marketing,' Brown said. 'It is an education issue. The facts are there. The health benefits of our products are very strong.'
The company said it had been hit by 'softer demand in the plant-based meat category, high inflation, rising interest rates and ongoing concerns about the likelihood of a recession'.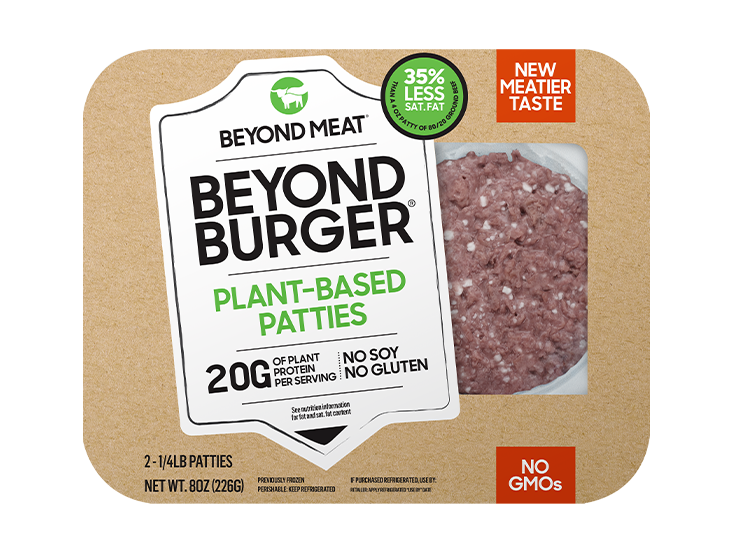 Other factors around the slump include concerns about the highly processed nature of some plant-based meats, especially the health impacts of ultra-processed foods.
With more than one-third of Brits planning to cut back on their consumption of meat and dairy in 2023, Beyond Meals are well placed to appeal to those with busy lifestyles.
And awareness of the impact of meat on climate change is expected to remain a positive factor for vegan foods according to company analyst Alice Pilkington.
'Nearly half of adults have reduced the amount of meat they eat, or have stopped eating it entirely, and another 14 per cent have yet to reduce the amount of meat but want to,' she said. 'The group of flexitarians is growing and that is the target market for these products.'