Since the news of the death of Queen Elizabeth II mourners have been leaving tributes – including flowers, toy Paddington Bears and even marmalade sandwiches 'for later' – outside the gates of royal residences across the UK.
Thousands have flocked to Buckingham Palace, Windsor Castle, and Balmoral Castle in Scotland to pay their respects since her death on Thursday 8 September, with mourners laying flowers, toys, and balloons in tribute to Britain's longest-serving monarch who only recently celebrated her Platinum Jubilee.
But in order to promote sustainability, plastic wrappings on the floral displays are being removed for recycling, flowers will be composted, and Paddington and his trademark marmalade sandwiches are being discouraged.
The Queen and the royal family have long been associated with the children's character Paddington Bear and, as part of her Platinum Jubilee celebrations, Queen Elizabeth II filmed a sketch with the popular bear, which featured their shared love of marmalade sandwiches.
'Perhaps you would like a marmalade sandwich,' Paddington asked the Queen after draining a pot of tea. 'I always keep one for emergencies.'
After taking the sandwich out of his famous red hat, she replied: 'So do I,' and pulled one out of her handbag.
The connection prompted thousands of mourners to leave soft toys and jars of marmalade, but The Royal Parks – the charity which manages 5,000 acres of parkland across London – has asked mourners to stop leaving the bears, sandwiches, and other non-biodegradable gifts.
'We would prefer visitors not to bring non-floral objects/artefacts such as teddy bears or balloons,' the statement said. 'Visitors are asked not to leave artefacts in any other areas of the parks.
Sustainable Tribute for Queen
'In the interests of sustainability, we ask visitors to only lay organic or compostable material,' the statement continued, adding 'the public will be asked to remove all wrapping from floral tributes and place these in the bins provided. Removing the wrapping will aid the longevity of the flowers and will assist in subsequent composting which will start between one week and a fortnight after the date of the funeral.
'Labels and cards will be separated from flowers and stored. Once floral tributes are removed, they will be taken to the Hyde Park nursery for processing to remove any remaining packaging, cards and labels, and to separate plant material for composting in nearby Kensington Gardens.
'This organic composted material will be used on shrubberies and landscaping projects across the Royal Parks.'
If flowers are bought to the park in plastic covering, stewards are on hand to remove the material for recycling.
For members of the public wishing to pay a practical sustainable tribute, the UK government is also directing people to the many charities the Queen patronised. Environmental organisations listed include Surfers Against Sewage, Fauna and Flora International and the Soil Association.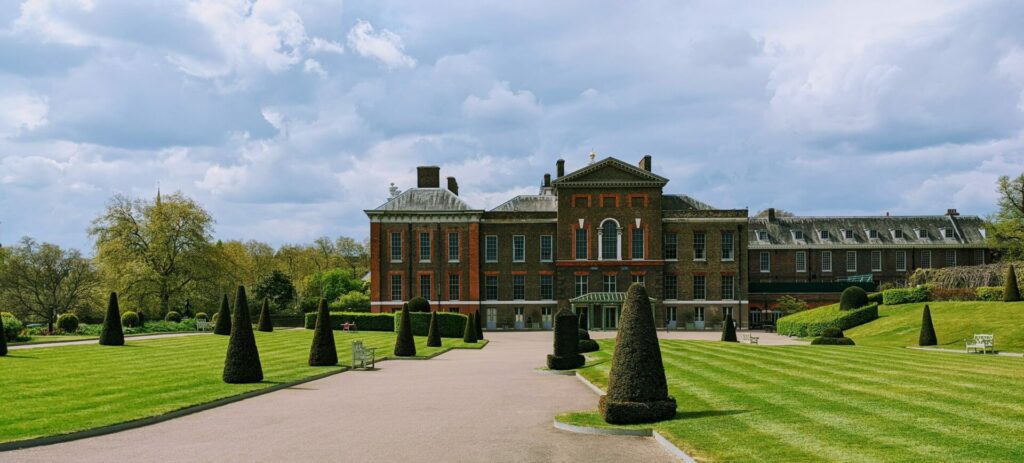 For the royal funeral itself, private jets transporting foreign dignitaries are also being discouraged.
According to the Foreign, Commonwealth and Development Office, Heathrow Airport will not be available for private flight arrangements or aircraft parking.
However US President Joe Biden, and First Lady Jill, are still expected to arrive on Air Force One, as the aircraft can land at RAF Mildenhall in Suffolk.
Heads of state are also banned from using helicopters to get around the capital, as air space will be congested. They have also been told not to use their official cars to attend the service on 19 September. Instead, dignitaries will be bussed from a site in London to Westminster Abbey.
The Queen asked the public to plant a tree to create for her Jubilee earlier this summer. She planted around 1500 during her 70-year-long reign.