Chinese scientists have successfully cloned an Arctic wolf in a pioneering breakthrough which could help to save endangered species across the globe.
The research team took skin cells from a 16-year-old female wolf living at Harbin Polarland in north-east China, and inserted them into an egg from a surrogate beagle dog mother,
The egg and donor cells fused to form an embryo which was then transplanted back into the surrogate canine's womb.
The wolf, named Maya, was born in June, but researchers at animal genetics specialists Sinogene Biotechnology Co waited 100 days to check she was healthy before revealing her existence to the world.
Mi Jidong, the laboratory's general manager, called the project 'a breakthrough in the protection and breeding of wild and endangered animals'.
He said: 'It is the first case of its kind in the world. After two years of painstaking efforts, the Arctic wolf was cloned successfully. From the start of the project in 2020 to the healthy birth of the wolf pup in June of this year, we have overcome many difficulties. Looking back, it's worth it.'
The Arctic wolf, also known as the white wolf or polar wolf, is a subspecies of the grey wolf, native to the Arctic tundra of North America and Greenland.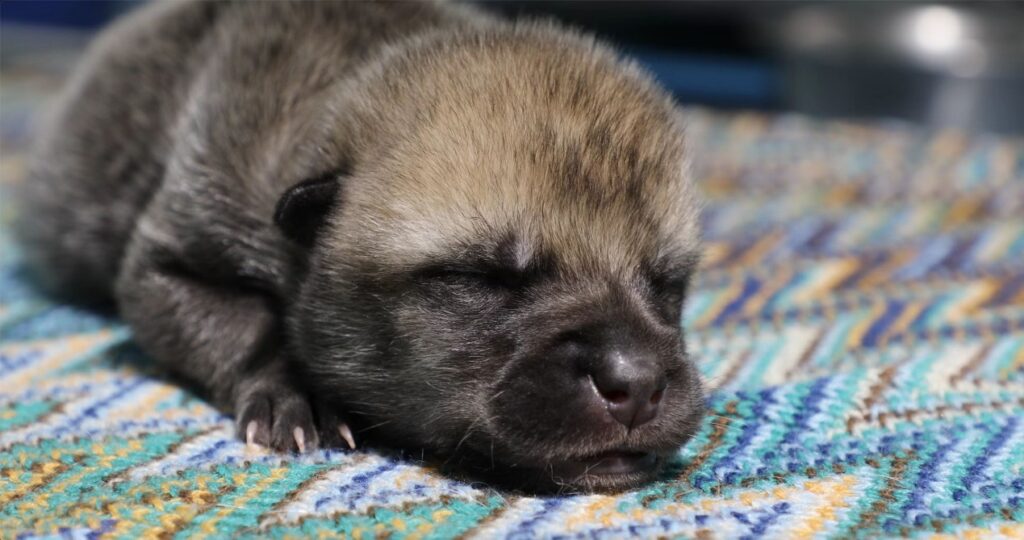 Although no longer listed by the International Union for Conservation of Nature's Red List as an endangered species, the biotech technique could be used to help other animals at risk of extinction, such as Mexican gray wolves and red wolves.
The team created 85 embryos using dog eggs and skin cells and transferred them into seven beagle surrogates, as there were not enough female wolves in captivity for the trials. However, the pregnancies failed in six out of seven of the experiments, with only Maya being born successfully.
They said it would be impossible to release her into the wild because of her lack of interaction with other wolves.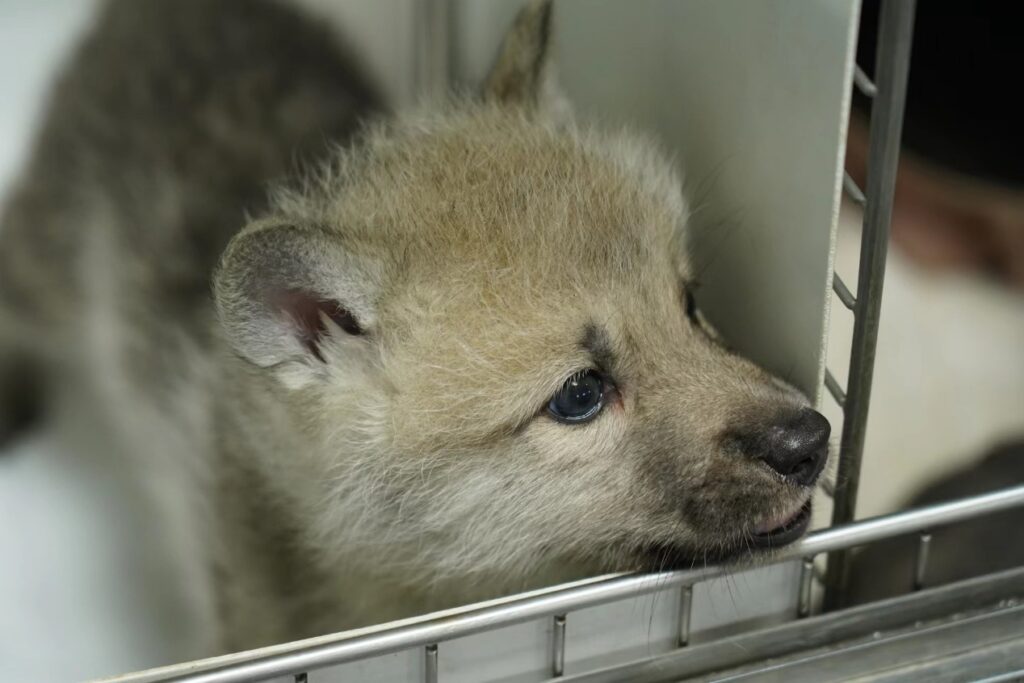 However, He Zhengming, Director of the Institute of Laboratory Animal Resources, China Academy of Food and Drug Control, said that the technique could be used to restore lost species or boost numbers in endangered animal populations.
'Cloning technology provides a good entry point for the protection of endangered wild animals, which makes a great contribution to the protection of biodiversity,' he said.