The world is on a 'highway to climate hell' and fight for the future of humanity will be won or lost this decade, said UN Secretary General António Guterres in his opening remarks at Cop27.
He said the world faces a choice over the next fortnight of climate talks taking place in Egypt: either developed and developing countries working unanimously towards an 'historic pact' to reduce greenhouse gas emissions and set the world on a low-carbon path – or failure, which would bring climate breakdown and catastrophe.
He told world leaders at the opening of the Cop27 climate summit: 'We are in the fight of our lives and we are losing.
'And our planet is fast approaching tipping points that will make climate chaos irreversible. We are on a highway to climate hell with our foot on the accelerator.'
Guterres said developed and developing nations must working together in a 'historic pact' to reduce greenhouse gas emissions in order to establish a low-carbon world – as failure to do so would bring climate breakdown and eventual global catastrophe.
'We can sign a climate solidarity pact, or a collective suicide pact,' he told the audience at the event in the Red Sea resort of Sharm el-Sheikh.
'A window of opportunity remains open, but only a narrow shaft of light remains. The global climate fight will be won or lost in this crucial decade – on our watch. One thing is certain: those that give up are sure to lose.'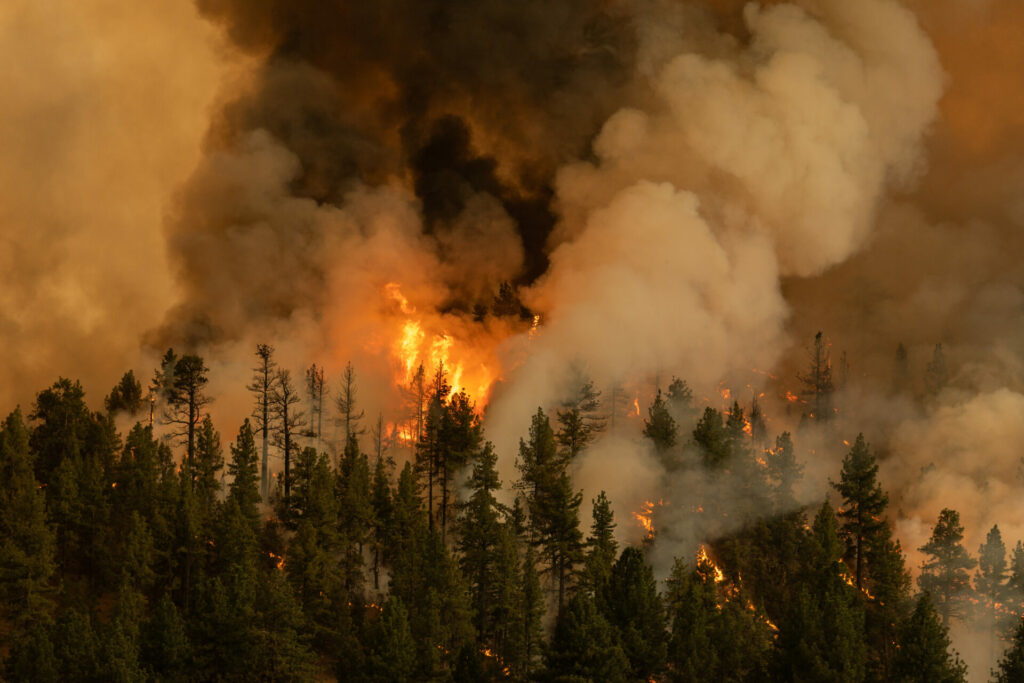 Egypt's President Abdel Fatah al-Sisi said in his opening address to the Cop27 climate summit that extreme weather is already making a massive impact.
He said: 'The intensity and frequency of climate disasters have never been higher, in all four corners of the world, bringing wave after wave of suffering for billions of people. Is it not high time today to put an end to this suffering?'
According to a report commissioned by the governments of the UK and Egypt a sum of $2tn will be needed each year by 2030 to help developing countries cut their greenhouse gas emissions and cope with the effects of climate change.
This would enable poorer nations to switch away from fossil fuels, invest in renewable energy and other low-carbon technology, and cope with the impacts of extreme weather conditions.
UAE Make Clean Energy Advances at Cop27
Meanwhile the UAE and Egypt have signed an agreement to build one of the world's largest wind farms in Egypt.
The agreement is between the UAE's Masdar – one of the world's fastest-growing renewable energy companies-, Egypt's Infinity Power and Hassan Allam Utilities to develop a 10-gigawatt onshore wind project.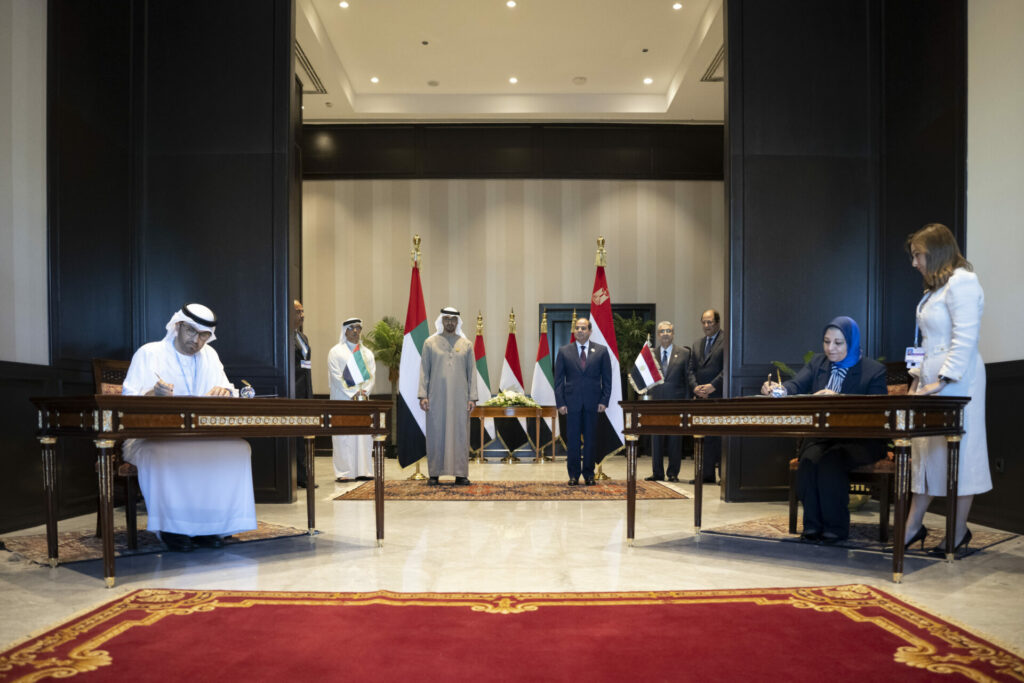 The 10-gigawatt wind farm will produce 47,790 gigawatt hours of clean energy annually and offset 23.8 million tonnes of carbon dioxide emissions — equivalent to about 9 per cent of Egypt's current carbon dioxide output.
The memorandum of understanding was signed at Cop27 by Dr Sultan Al Jaber, Minister of Industry and Advanced Technology, Special Envoy for Climate, and the chairman of Masdar.
Dr Al Jaber said the scale of the project was a 'testament to the renewable energy ambitions of the United Arab Emirates and the Republic of Egypt, and demonstrates Masdar's status as a global leader in clean energy.'
'Under the guidance of our leadership, the UAE has been at the forefront of positive climate action in the region – and globally, as reflected in the recent US-UAE Partnership for Accelerating Clean Energy (PACE),' he added. 'The UAE and Masdar will continue to support Egypt's net-zero goals, and we will endeavor to take forward the gains made here at COP27, as the UAE prepares to host COP28 next year.'