Hunted to extinction in the UK more than a millennium ago, lynx could soon be roaming England's largest forested area once more. The high-leaping, pointy-eared wildcats' reintroduction would be a milestone in the history of British conservation. This long-departed species has the potential to support wildlife, forestry, the local economy and even farmers' crop yields.
But the ambitious plan to release three Eurasian lynx from Sweden into 235 square miles of woodland in Britain's least populated county of Northumberland, isn't without its challenges. It relies on support and engagement from local stakeholders, including farmers, gamekeepers and residents, who might not be so happy to spot a big cat stalking past their land or back gardens.
The Return of a Long Lost Predator
Some two million years ago Eurasian lynx migrated to Asia and Europe from Africa. Deemed a highly tradable commodity, these solitary cats were hunted for their valuable pelt, teeth, sharp claws, and meat as well as for sport, whittling their numbers down to just 700 in Europe from 1930 to 1950.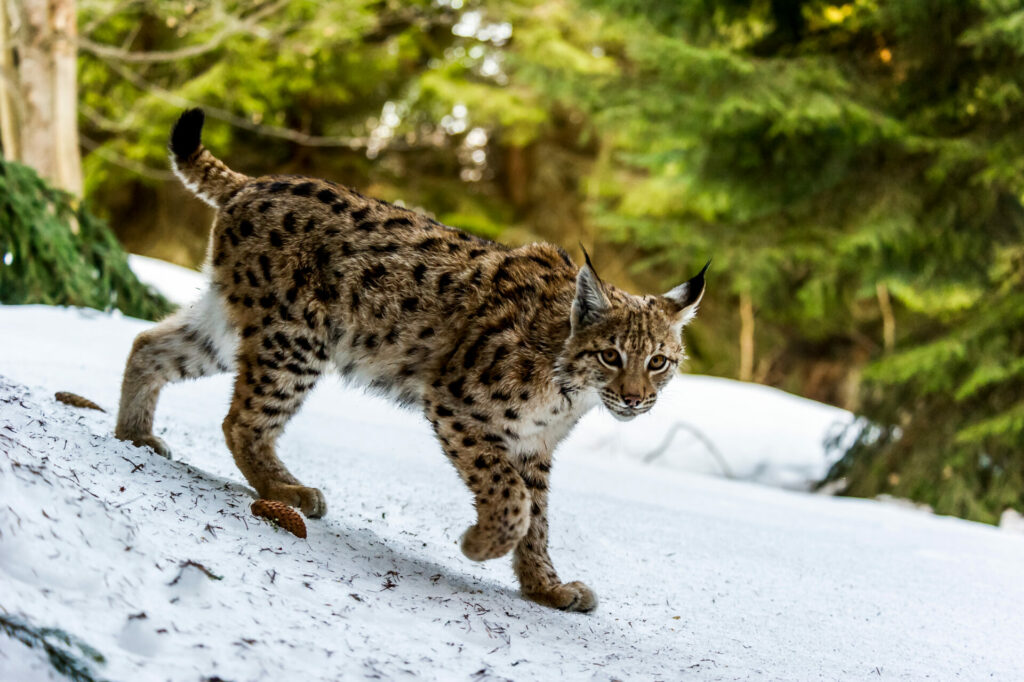 The International Union for Conservation of Nature (IUCN) estimates there are now 9,000 wild lynx living in Europe. Here they can grow up to 1.3 metres long and weigh as much as 30kgs, making them the continent's biggest cat.
But this nocturnal apex predator is still missing from Britain's 3.2 million hectares of woodland, which carpets a staggering 13 per cent of the UK's land area. Paradoxically, it was deforestation that helped drive lynx to extinction here in the first place.
Pinning Hopes on England's Wildest County
Wrapped around Europe's largest man-made lake in North East England, Kielder Forest was planted in the 1920s following WW1's timber shortage. Now, its Forestry Commission-owned-and-managed 150 million trees (a mix of conifers and native species) are one of the red squirrels last strongholds in England. Hansel and Gretel-like trails of chewed pinecones on Kielder's purpose-built pathways are a telltale sign of their presence.
Conservation charity Lynx UK Trust has been lobbying several years now for permission to release lynx here to help regulate the local ecosystem. In 2018, their project was rejected by Britain's former Environment Secretary, Michael Gove, on the advice of Natural England, a Government advisory body.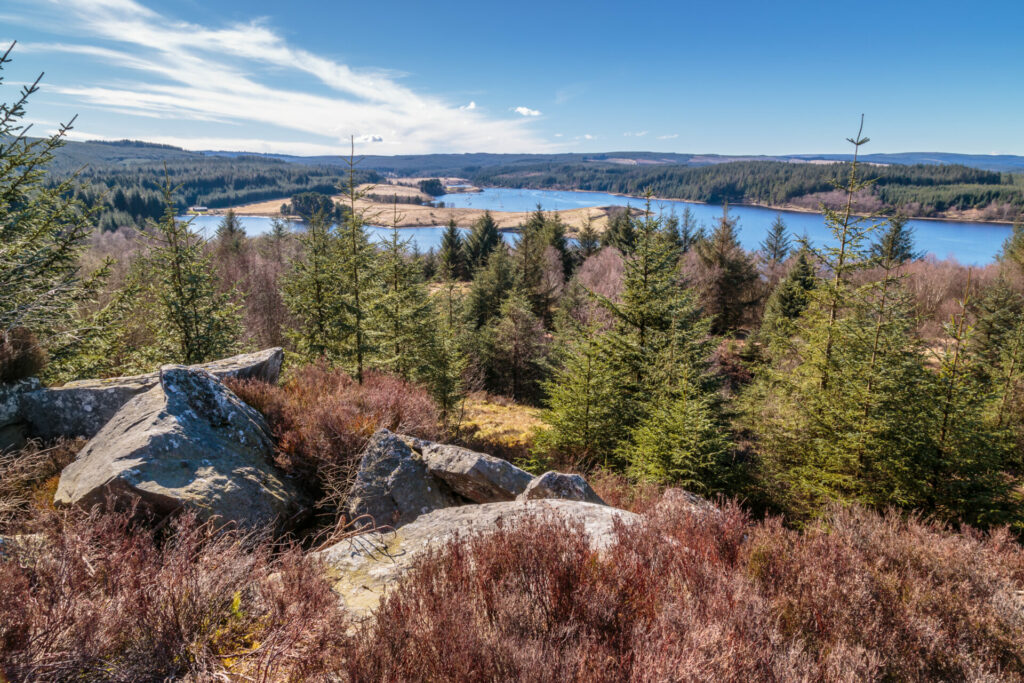 However, a fresh bid from Lynx UK Trust – proposing the introduction of three, versus the original six cats over a five-year trial – holds promise for these predatory felines. The charity maintains that lynx have been successfully rewilded in comparable projects in France, Switzerland and northern Germany's Harz Mountains, with minimal impact on livestock. Now, these elusive creatures have the potential to reinvigorate England's largest swathe of forest, one that's in peril of being undermined by the country's largest land mammal.
A Deer in the Spotlight
Favouring forests and woodland peripheries, rusty red-coated roe are native to this untrammelled northern corner of Britain. In fact, records of them date to before the Mesolithic period.
Despite becoming extinct in England in the 18th century due to forest clearance, populations of roe, together with the UK's other five wild deer species, are now spiralling out of control. With Britain experiencing its largest wild herds for a millennium, and culling activities being reduced during the pandemic, local ecosystems are in danger of imbalance.
Honorary Scientific Advisor to the British Deer Society, Dr Alastair Ward says: 'There is undoubtedly a large population of roe in Kielder Forest,' explaining how several wildlife rangers are responsible for the culling. Humans have essentially replaced the role of apex predators like the lynx.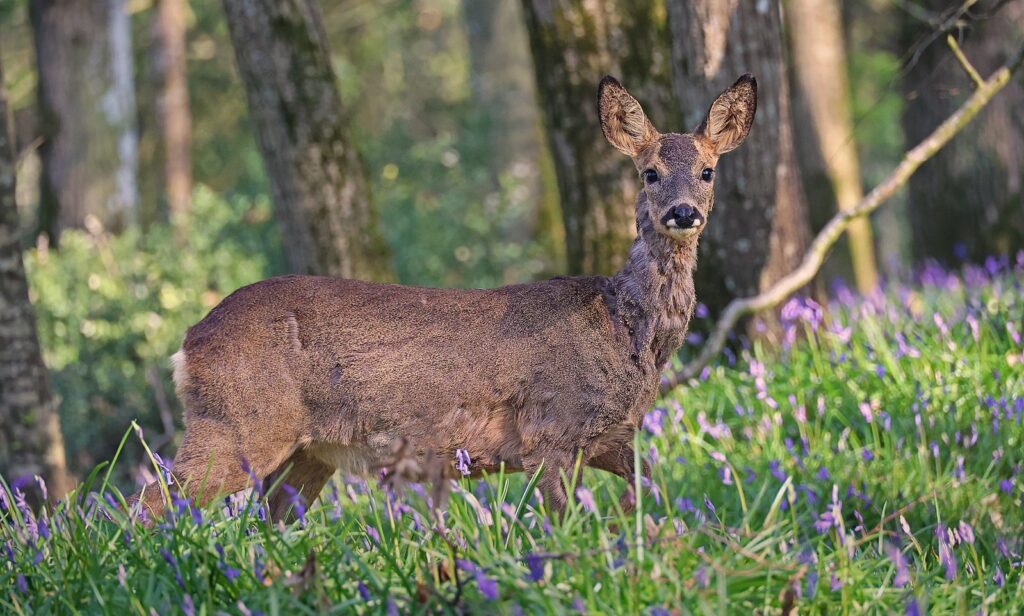 Graceful goat-sized roes can wreak havoc in woodlands – stripping bark, and stressing saplings while cleaning their newly grown antlers. The Forestry Commission of Scotland claim deer cost commercial woodland and other plantations £4.5m in damage. The dainty mammals can also decimate woodland bird species by up to 50 per cent.
'Lynx on the continent are known to reduce deer density and they are roe specialists,' Ward explains. 'The presence of lynx can influence the browsing dynamics of roe deer.' Leaving scent marks keeps favourite prey like roe on the move, in turn reducing deer herbivory on trees, making lynx an efficient and natural deer control.
Ward cautions, however, that Kielder's 'small population of lynx would have to be very carefully managed, forever,' adding that the forest 'is far too small in my opinion to host a self-regulating population of lynx.'
He continues: 'The biggest threat to lynx on the continent is illegal persecution. They're shot because they're perceived to eat livestock. They don't eat many livestock in reality.' Meanwhile the cost of deer damage to British crops is estimated to be £4.3m a year according to DEFRA, The Department for Environment, Food and Rural Affairs.
Feeling Sheepish
Returning a keystone species to the countryside remains a complex and controversial issue, especially for farmers, who fear lynx could endanger their livestock through stress and even death.
These fur-pawed predators can hunt at speeds of up to 65km per hour in open terrain, and are capable of taking down prey four times their own size. But, along with wildlife campaigners, Lynx UK Trust asserts that there's no reason why the lynx would stray beyond the tree line in the first place. Still, the project faces considerable push back from North Tyne and Redesdale farmers, who vehemently opposed Lynx UK Trust's 2018 bid.
Meanwhile, organisations like the NFU (National Farmers' Union) and NSA (National Sheep Association) have been very vocal about their concerns for the wellbeing of sheep and vulnerable calves. In acknowledgement, the Lynx UK Trust has proposed a compensation scheme for any livestock directly lost to an attack by the lynx.
Apex Attraction
It's hard to understate the importance of forests for ecotourism. Britons made 2.6 billion visits to English woodland areas between 2009 and 2016, according to Government statistics, the latest available.
With its mixed habitat of blanket bogs, grasslands, open waters, wildflower verges, as well as vast woodlands, Kielder Water and Forest Park is a haven for wildlife. Seven species of bat, as well as badgers, shrews, water voles, goshawk, otters and seven breeding pairs of osprey, call it home. Add a charismatic apex predator into the species mix, and you have all the makings of a world-class eco-tourism destination. A Lynx UK Trust study claims the lynx would provide a £12.5m boost to the local economy through tourism.
Perhaps your next big cat sighting won't be in the African savannah or the tropical wetlands of Brazil's Pantanal, but between the towering conifers of North East England?