While Prince William was calling for urgent action to save the planet and the Queen has asked people to create a green canopy to commemorate her 70 years on the British throne there's another legacy neither would want to celebrate: a mountain of Jubilee waste.
More than 17 million people held Jubilee street parties, barbecues and celebrations in Britain and around the globe over the long weekend in recognition of Queen Elizabeth becoming the longest-reigning monarch in the world.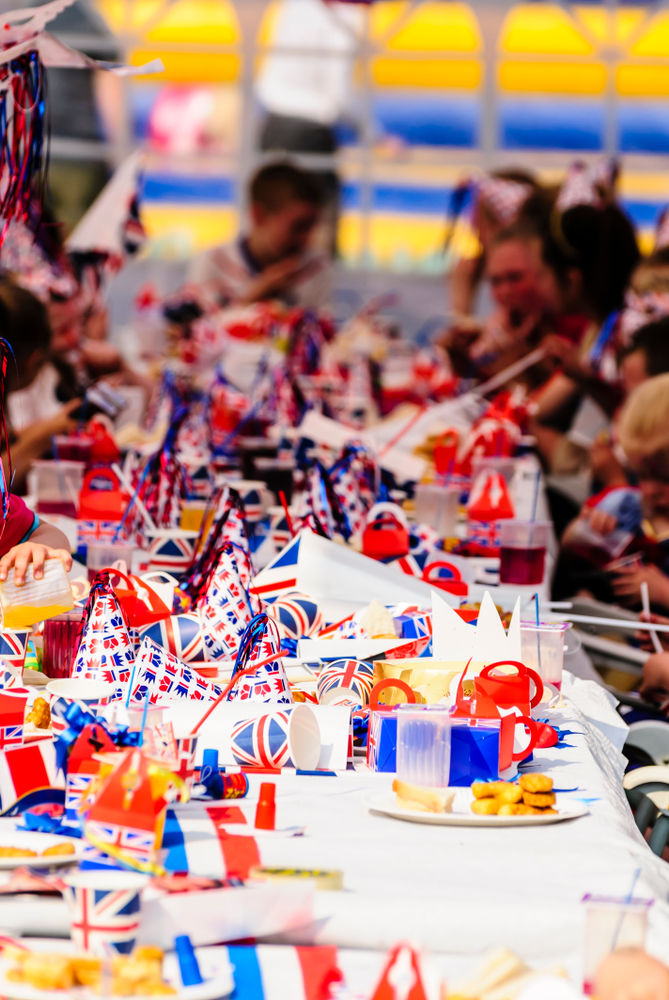 But that generated a mountain of waste with enough empty drinks bottles and cans to stretch right around the planet. And that's just the tip of the iceberg, according to the experts, with enormous amounts of rubbish and food waste generated over the Jubilee long weekend.
'This was one of the most extraordinary events in Britain's recent history,' says waste collection company divert.co.uk spokesperson Mark Hall. 'We fully expect that Britain's empties will stretch 40,000 kilometres (24,000 miles), which is the circumference of the world. We hope all those empties are being recycled. We all want this party to have been as green as possible.'
Jubilee waste recycling
For the last two major royal events ­– the marriages of William and Kate, and Harry and Meghan – and the Euro 2020 football finals are anything to go by, then Brits are believed to have consumed record amounts of drinks and party food.
During just one football match during last year's Euro finals, when England won 4-0 win over Ukraine, it's estimated that 23,000,000 pints of beer were drunk in British homes alone – enough empty cans and bottles to have reached from London to the North Pole.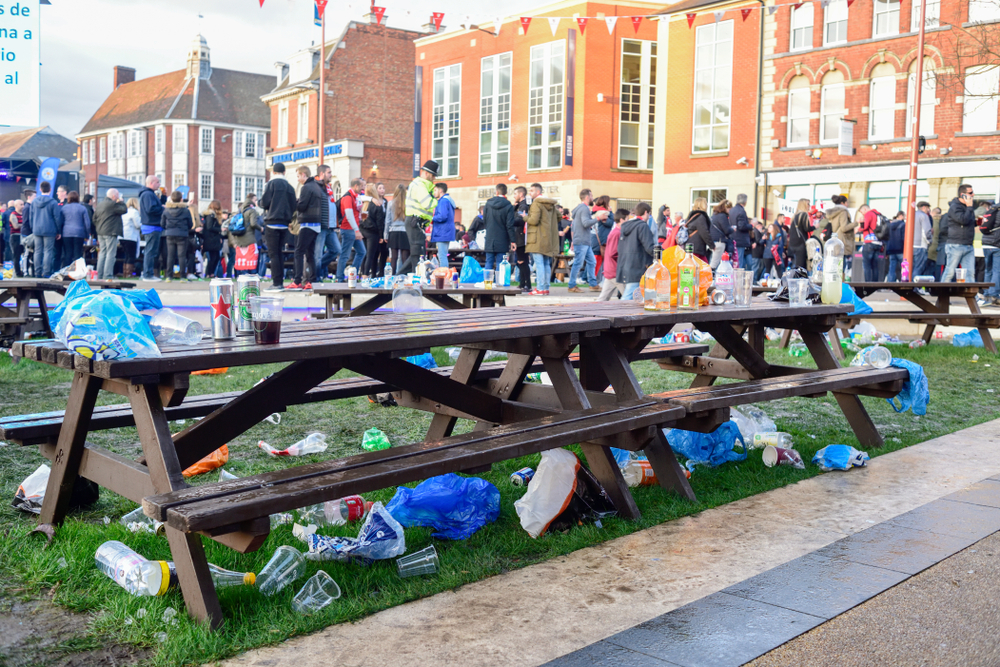 And that's before we factor in the bubbly. A staggering four million bottles were drunk during Harry and Meghan's wedding, so it's believed the Jubilee celebrations would be a grand total of 10 million bottles – enough laid end-to-end, to reach from London to Istanbul.
But those estimates were based on single day royal celebrations. The Jubilee holiday lasted four days, so the levels of waste is believed to have unprecedented.
Jubilee rubbish mountain
The Jubilee celebration isn't just about drinking – millions of people held street parties, picnics and had barbecues to mark the monarch's Platinum jubilee.
That means there will be food wrappers, and miles of plastic jubilee bunting, table cloths, hats, fancy dress outfits and other favours heading for the rubbish bins. Food wastage is thought to have surpassed the average Christmas week: around seven million tonnes.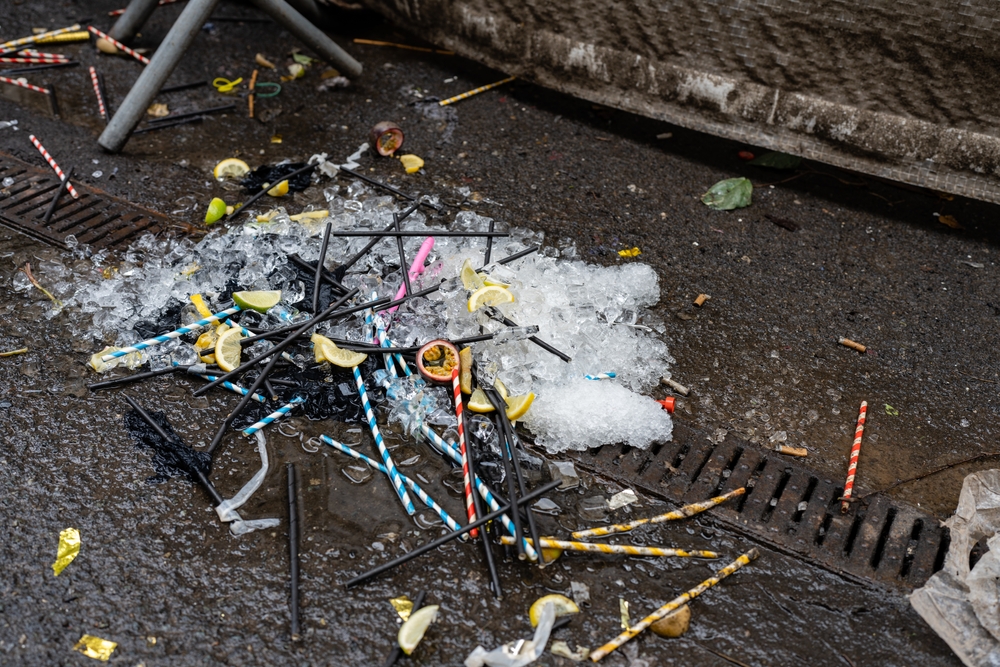 Piles of litter, single use plastic – including cutlery and plates – along with food, plastic bags and broken glass from smashed drinks bottles were left in parks after local celebrations which could have injured children and wildlife.
While there's not any official data on the sales of flag bunting and other ephemera, it's expected that the amount of bunting that went into bins after the weekend could easily rival the 40,000 kilometres of empty bottles and cans.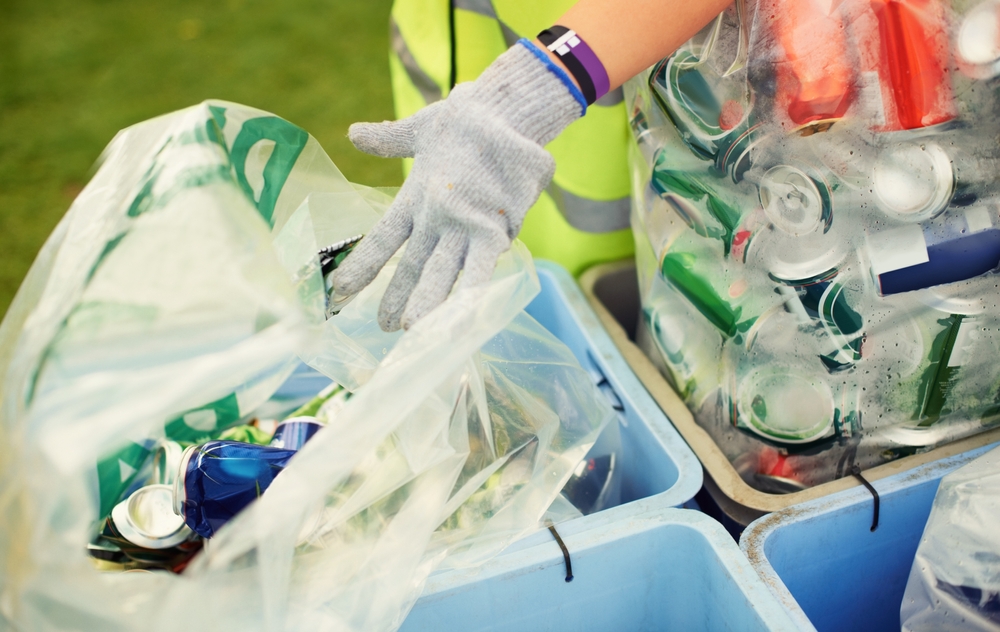 'The trouble is that much of it is single-use plastic,' says divert.co.uk's Mark Hall. 'And that means dumping millions of Union Flags in landfill – hardly the patriotic image that we want to see.'
He's imploring people to keep hold of their used bunting and flags for the next big British celebration which could include the World Cup being held in Qatar later in the year.
Prince William's Jubilee Speech How the Duke of Cambridge used the Queen's Platinum Jubilee to highlight environmental issues
Good evening everyone. It's so wonderful to be here with you on this incredible night, and great to see Buckingham Palace turned into an IMAX screen! As I watch those extraordinary images, it does make me think of all the monumental and pioneering work of so many visionary environmentalists that have gone before. I'm so proud that my grandfather and my father have been part of those efforts. And I'm in awe of people like the great Sir David Attenborough, who look at the beauty and power of our Earth and then work to celebrate and preserve it.
I think of Rachel Carson from America, Wangari Maathai from Kenya, Sunita Narain from India and so many others.
While no one's grandmother thanks them for talking about their age, my own grandmother has been alive for nearly a century. In that time, mankind has benefited from unimaginable technological developments and scientific breakthroughs. And although those breakthroughs have increased our awareness of the impact humans have on our world, our planet has become more fragile.
Today, in 2022 – as the Queen celebrates her Platinum Jubilee – the pressing need to protect and restore our planet has never been more urgent. But like her, I am an optimist. Decades of making the case for taking better care of our world has meant that environmental issues are now at the top of the global agenda. More and more businesses and politicians are answering the call. And – perhaps most inspiringly – this cause is now being spearheaded by an amazing and united generation of young people across the world. Congratulations to all of them – they won't accept the status quo, they won't accept that change is too difficult to deliver. Never before have we had so much power to change the big things.
In the past 70 years mankind has put man on the moon; we have built the World Wide Web. And we have developed vaccines and solutions to some of the most life-threatening diseases on Earth. When humankind focuses its mind, anything is possible. It's my firm hope that my grandmother's words are as true in 70 years' time as they are tonight that as nations we come together in common cause, because then there is always room for hope.
Tonight has been full of such optimism and joy – and there is hope. Together, if we harness the very best of humankind, and restore our planet, we will protect it for our children, for our grandchildren and for future generations to come. They will be able to say – with pride at what's been achieved – "What a Wonderful World".