Two men have appeared in court, in two different countries, in connection with the illegal trade of rhino horn, following an international operation involving sniffer dogs, secret recording devices and painstaking work by environmental crime investigators.
Teo Boon Ching and Sthembiso Joel Gumede face charges relating to the illegal transnational trade in threatened or endangered wildlife.
Ching, a 57-year-old Malaysian businessman known as 'The Godfather', appeared before federal magistrate judge Gabriel Gorenstein in New York, charged with participating in a conspiracy to traffic more than 70kg of rhino horns, valued at more than $725,000 (AED2,662,900) and also with laundering the proceeds of his illegal sales.
He allegedly sits at the centre of a multinational wildlife trading network of valuable endangered wildlife products from Africa to consumers in Vietnam and China. Among the main products are ivory, rhino horn, and pangolin scales.
He was arrested in Thailand in June, at the request of the US following a lengthy undercover operation by the US Fish and Wildlife Service, Thai police officers and the Environmental Investigation Agency.
The second suspect, 32-year-old South African Gumede, appeared in court in Singapore after being arrested at the country's Changi Airport during an apparent attempt to smuggle rhino horns from Johannesburg to Laos. Airport sniffer dogs led their handlers to two bags containing 34kg of rhino horns.
According to a report in Singapore Today, Gumede said he had no lawyer, but was 'pleading innocent'.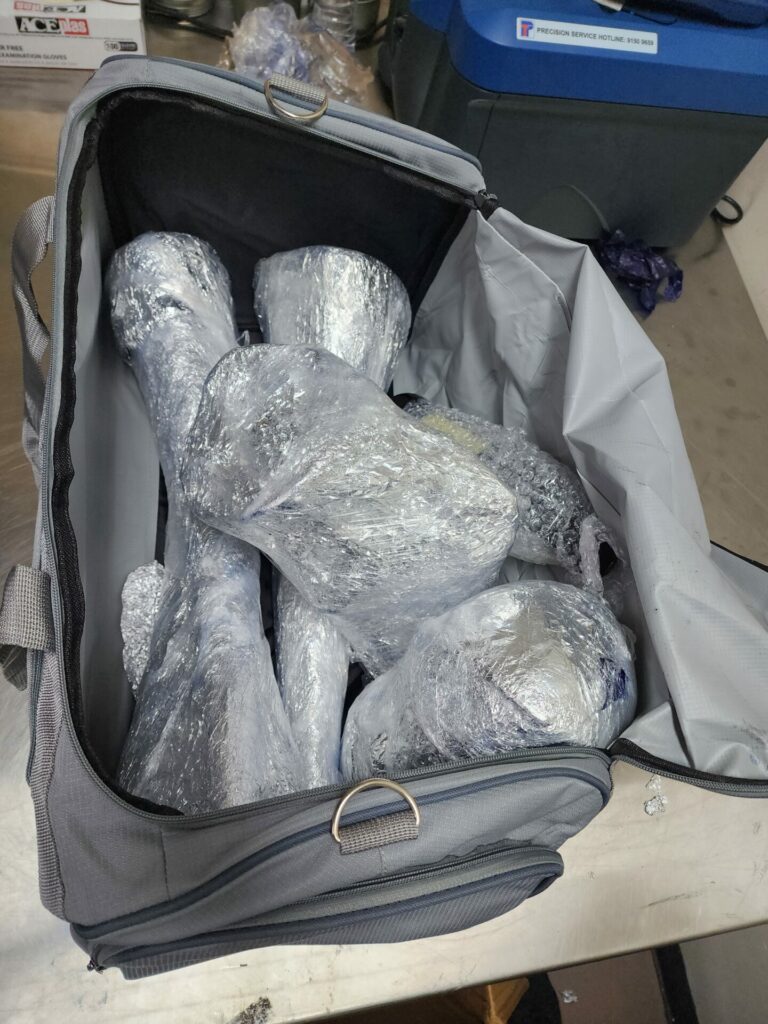 The US Department of Justice, the US Attorney's Office and US Fish and Wildlife Service confirmed that Ching was brought to New York following an extradition request to the Royal Thai government and police force.
The court heard Ching was arrested largely due to secret recordings of conversations held with undercover sources, posing as buyers, while negotiating the sale of horns.
Subsequent testing by forensics experts found that two of the recovered horns came from black rhinos and another 10 from white rhinos, both species native to Africa.
On Brink of Extinction for Rhino Horn
Rhinos are often killed for their horn which can weigh anywhere between 1-3kg. Black rhinos are critically endangered according to the IUCN (International Union for Conservation of Nature) due to a rising demand for rhino horn, from some Asian consumers, particularly in Vietnam and China, who use them in traditional Chinese remedies.
After more than a century of protection and management, southern white rhinos are now classified as Near Threatened and around 18,000 animals exist in protected areas and private game reserves. There are only two northern white rhinos left, both of which are female. They live in the Ol Pejeta Conservancy in Kenya and are protected round-the-clock by armed guards. The last male rhino died in 2018. The future of this subspecies now lies in the development of in vitro fertilisation techniques and stem cell technology, costly and complicated procedures that have never before been attempted in rhinos. Their near extinction is due to decades of rampant poaching for rhino horn.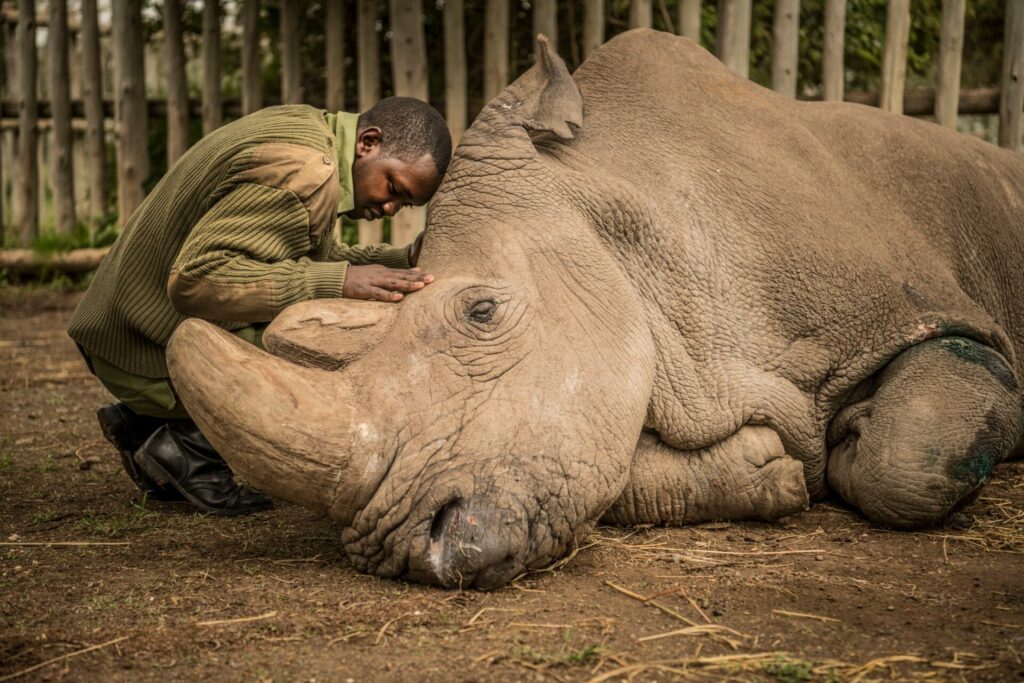 US Attorney Damian Williams said: 'Teo Boon Ching is alleged to be the leader of a transnational criminal enterprise trafficking in rhinoceros horns, enriching poachers responsible for the senseless illegal slaughter of numerous endangered rhinoceros, and furthering the market for these illicit products.'
Both suspects are currently being held awaiting further court hearings.
Referring to Ching, US Fish and Wildlife Service Office of Law Enforcement Assistant Director Edward Grace added: 'This extradition is a major success for wildlife and people. Wildlife traffickers run complex international criminal enterprises that require a multinational law enforcement effort to investigate, arrest and prosecute them for their crimes.'