The concept of 15-minute cities – where most services, workplaces and amenities can be accessed without relying on cars – is not a new idea. It dates back to the 1920s, when American planner Clarence Perry proposed the idea of 'neighbourhood units', which led to theories of 'new urbanism' promoting walkable cities.
Over the decades, these ideas gained traction in different parts of the world, including Paris, New York and Barcelona. With the increased global focus on sustainable development, this century-old concept is re-emerging as a model for cleaner, greener urban planning.
Lukas Sokol, head of city design, sustainable planning and approvals at Abu Dhabi's Masdar City, says that the concepts that have been used to make Masdar City walkable, less reliant on cars and environmentally friendly, should 'ultimately have an impact on urbanism and development both within the region and internationally.'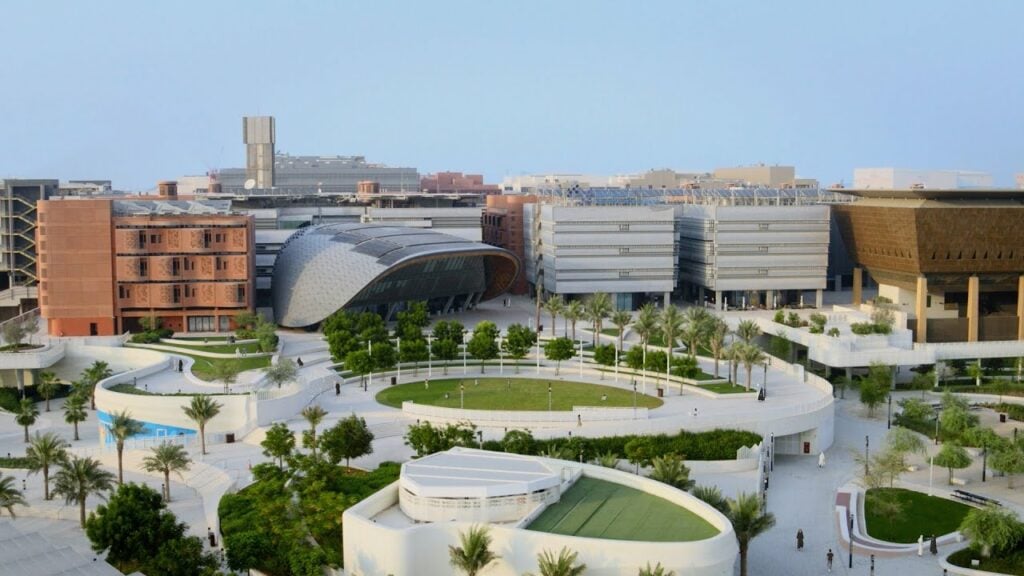 These developments – even when still at the planning stage – have attracted conspiracy theories, such as claims they will limit freedom of movement. However, Sokol and Ahmed Al Khatib, chief development and delivery officer at Expo City Dubai, say the development of 15-minute cities is more than a passing trend and should be embraced as a positive way forward for populous areas, especially in the UAE, where many people are heavily reliant on cars, rather than walking, cycling or using zero-emission alternative transport.
Dr Harpreet Seth, head of architecture at Heriot-Watt University Dubai, is optimistic about the prospect of developing 15-minute cities and cites Expo City Dubai as an example of 'a forward-thinking approach to human-centric urban development in the UAE.'
'The UAE continues to prioritise sustainable development and smart city initiatives, suggesting a commitment to creating more liveable, walkable communities that align with the principles of the 15-minute city,' Dr Seth says. 'While achieving a fully realised 15-minute city might be complex given the current urban layout, the UAE's commitment to sustainable development and smart city initiatives suggests a progressive approach.'
Principles of UAE's 15-Minute Cities
At Expo City Dubai, the 15-minute planning principles mean neighbourhoods are linked by pedestrian walkways, cycle tracks and buggy lanes 'where residents can complete 90 per cent of their daily tasks within a short walk or a cycle from their homes.'
Ahmed Al Khatib explains that 'the concept and purpose of 15-minute cities is to give people living in urban areas a better quality of life, so they can access places and services without personal cars, removing the need for long commutes, reducing traffic pollution and congestion and subsequently improving the day-to-day quality of living that modern urban dwellers have come to accept.'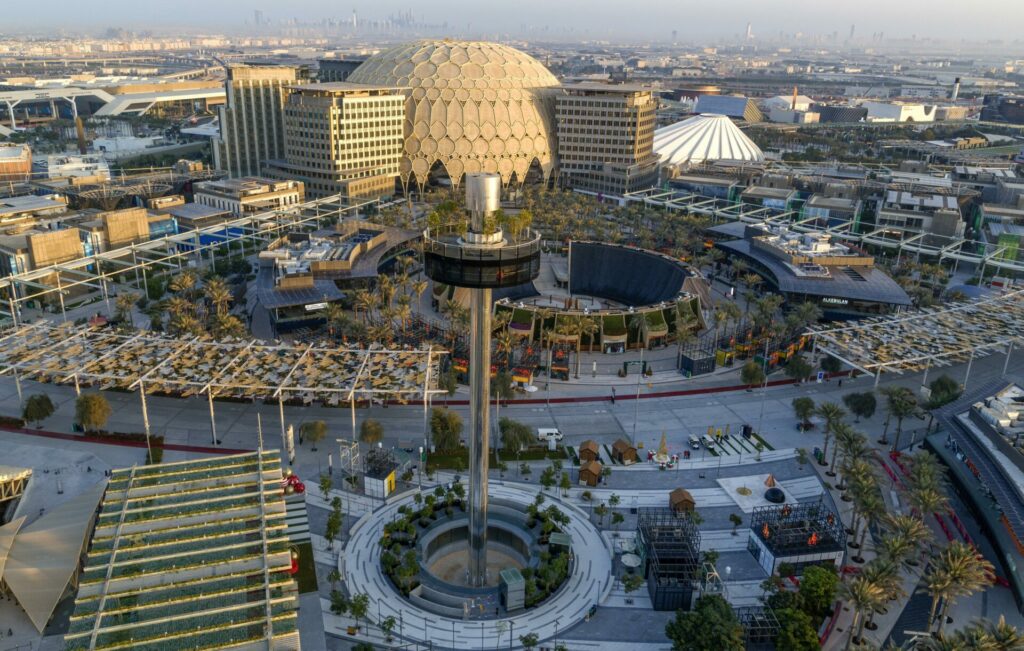 At Masdar City, Sokol says the ambition is to go beyond accessing most amenities within 15 minutes and to aim for a five-minute walk to facilities. This includes community facilities, grocery stores, salons, nurseries, clinics and pharmacies, close to residential areas, as well as a larger shopping and services district.
Adaptability to different circumstances is important too, according to Sokol: 'During Covid, we had multiple testing stations, just so people wouldn't have to go very far, for obvious safety reasons – those have fortunately been reduced to one, just in case.'
Walking In Extreme Heat
Creating urban developments with ample shade where walking is practical in the hot summer months is a major priority for Expo City and Masdar City, with both projects embracing what Al Khatib describes as 'design based on wisdom of the past.'
'We have used passive design strategies, such as water features, shade structures, trees and landscape features, and lighter-coloured materials to help reduce heat, [producing] significant environmental and social benefits at a lower cost.
'More so, the city is adapted to the UAE climate and has various methods in place to enable convenient mobility throughout the year; for instance, walkways are shaded, inspired by traditional building techniques that were implemented in the UAE before air conditioning became prevalent.'
Equally, at Masdar City, age-old techniques are still relevant and have been taken into account from the planning stage. Masdar City has been built on a rotation of 50 degrees to capture the coolest breezes that come to Abu Dhabi from the northwest. Sokol demonstrates this with an aerial view of the UAE capital that shows much older city blocks also built intuitively on this angle for the same reason.
Sustainable Transport
In a country as car-centric as the UAE, alternative forms of transport need to be a major focus, with pedestrians as the top priority, if more 15-minute cities are going to be built across the country.
To encourage this development, Dr Seth offers a range of ideas, such as enhancing and expanding existing public transport, including the Dubai Metro and Abu Dhabi bus services, integrating buses, trams and cycling lanes for a seamless network, and incentivising the use of green transport.
'Offering subsidies for electric vehicles, implementing car-sharing programs, or establishing low-emission zones can motivate people to choose eco-friendly options,' says Dr Seth.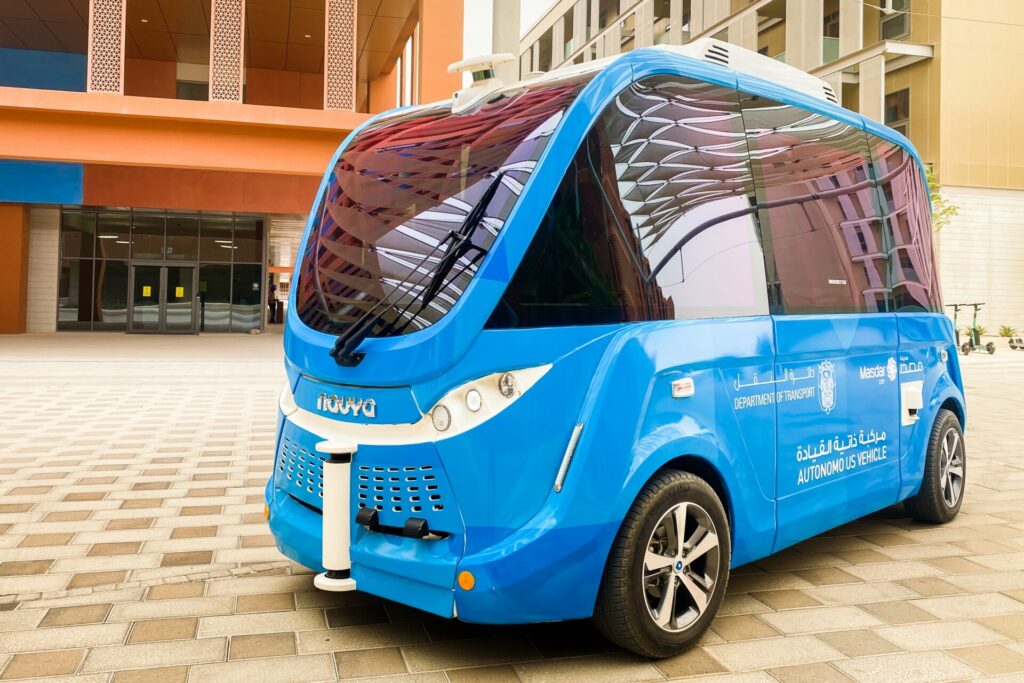 As well as walking and cycling within Masdar City, people have been getting around the site for more than 10 years using pioneering autonomous electric vehicles, with more than 2.5 million trips made in that time.
'It was the first autonomous and publicly accessible form of transport in the world,' explains Sokol. 'It's quite incredible that it's still operating, because most people don't drive cars that are more than 10 years old, and we essentially have the world's first prototype and it's still operating.'
An Ongoing Journey
For Al Khatib and Sokol, Expo City and Masdar City are projects that will continue to grow and evolve, setting an example of how 15-minute cities can be a reality in the UAE and beyond.
Al Khatib says that in the wider context of the UAE's Year of Sustainability, the responsibility of hosting COP28 and the worldwide imperative to combat climate change, Expo City 'aspires to exert a positive influence on the environment and its community.'
'With this in mind, 15-minute city planning and circular economy principles are a critical part of our sustainability strategy and are integrated into both the city's development and operations,' Al Khatib says. 'We will continue to integrate these principles as our city evolves, and are committed to engaging every tenant, resident, and visitor in our journey, particularly as we advance towards net zero by 2050.'
Sokol stresses the importance of partnerships and continuous innovation as Masdar City aims to 'be leading the path to sustainability, which means you're doing it with other people, you don't do it alone.'
'If you want to get somewhere fast, go alone, but if you want to go far, go together – this is a journey,' Sokol says. 'We have a course, now how do we get there? It requires action from partners and our city is a kind of ecosystem – we all talk about urbanism today, but that urbanism exists for the purpose of attracting people and companies so they can join us on the sustainability journey and create new solutions.'