I'm no stranger to nail-biting adventures, having summited Everest and been the first woman to skydive Everest, but patrolling with female rangers across Africa has been a whole different beast. These women are bold, changing the game and paving the way for women to stand alongside men at the forefront of conservation, but they need allies.
It's 5.45am. It's still dark as I stand in line with four armed Akashinga rangers in Zimbabwe, ready to go out on foot patrol. 'You may not see any wildlife, Holly, this is not a safari trip,' says Nyaradzo, my go-to ranger. I pinch myself as the realisation of where I was becomes very real. These women are fighting a war on poaching and the poachers are not the only threat out there. The rangers load their AK47's. The front ranger clicks her fingers as a signal to go. I take a deep breath as we move into the darkness…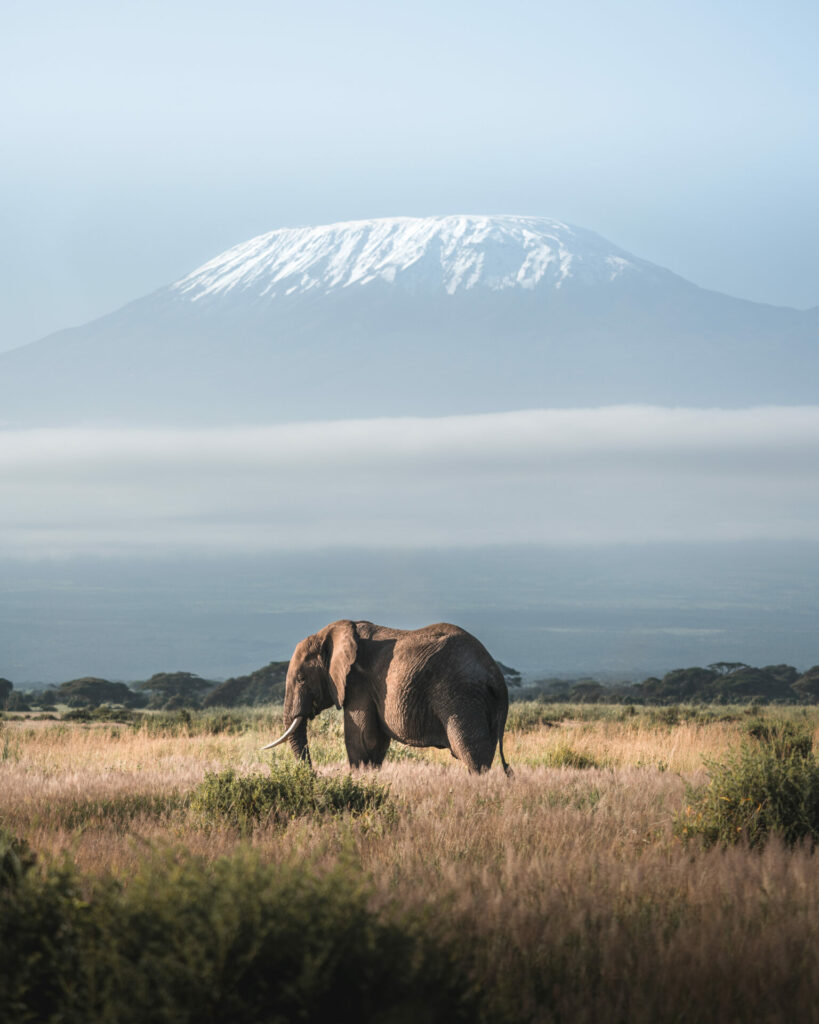 You may be wandering how I got the rare privilege of patrolling on the frontline with these women? It all started way back in 1999 when I threw myself out of a perfectly good aeroplane for the first time. That 60 seconds of adrenaline, and sheer terror, changed the course of my life forever. As soon as landed, I made the decision to learn how to skydive, followed by how to get employed as a freefall camera woman. A pretty far-fetched goal given that I knew nothing about filming or skydiving. But none of that mattered because I knew I could have a go.
Eventually I landed my dream job and was getting paid to jump out of aeroplanes up to 12 times a day, every day, with cameras strapped to various parts of my body. Achieving this big goal gave me huge self-belief that I could succeed in whatever I put my mind to or at least, have a go. This adventurous spirit and resilient mindset has led me on some incredible journey's including patrolling with female anti-poaching rangers on the front line in Africa.
We stop abruptly and kneel down. I sense a change in their energy, these women mean business. My mind starts racing. What have they spotted? What's going to happen next? To my delight, they've spotted an elephant cow with her calf, heavily camouflaged in the trees about 50 metres away. One ranger whispers to me, 'a cow with her calf can be very aggressive. We must move back slowly'. I love seeing the excitement on the rangers' faces from the elephant sighting. Their passion for the wildlife shines through in that moment. No words are needed.
How Many Elephants
I studied for a Masters in Sustainable Design nine years ago and the concept for 'How Many Elephants', now my UK-registered charity, was born. As I began researching the African Elephant crisis, I was shocked by the poaching statistics and set about creating a fresh design-led awareness campaign. I was specific in my goal to create a 100% non-gory and non-political campaign.
I designed and built a necklace displaying 96 elephants – the daily poaching rate in Africa – cut in vegetable ivory, a sustainable plant material from South America. I then designed a hard-hitting exhibition displaying 35,000 elephant silhouettes to represent the annual poaching rate. For people to see and connect with this data in a purely visual and factual way has proved to be highly successful in terms of engagement and impact. In essence, I'm using design as a powerful communication tool to bridge the gap between scientific data and human connection.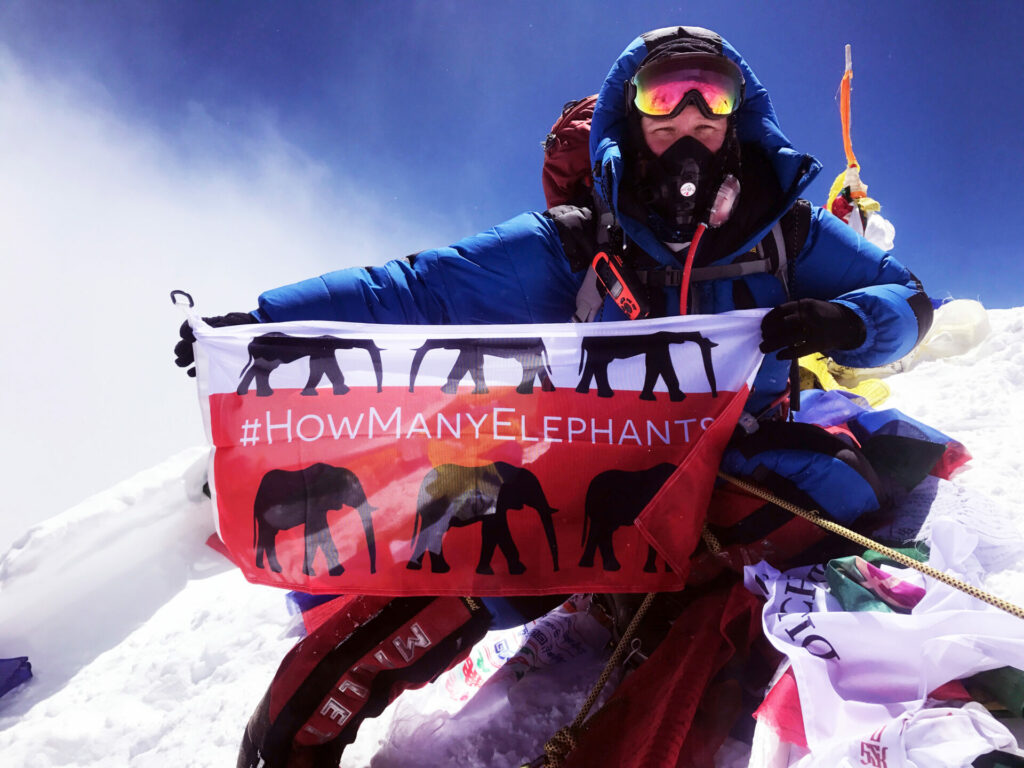 How Many Elephants quickly gained momentum as the exhibition travelled to international audiences, receiving global recognition, including praise from Sir David Attenborough. My next focus was on supporting female rangers. Why female rangers specifically? I have found the more specific I am about my goals, the greater the motivation, clarity and impact I have.
The female ranger movement in Africa has shown great success and sees women using their skills as natural communicators to strengthen relationships within their communities, ease local tension and investing their earned income into their families.
Poaching Front Line
I've spent extended periods of time immersed on the front line with rangers across Africa, including The Black Mambas (South Africa), Akashinga (Zimbabwe), National Park Rescue (Zimbabwe), and Mara Elephant Project (Kenya), all of who are direct action initiatives I support through How Many Elephants.
Some of these teams are armed with pepper spray and handcuffs, others with AK47's, but all are making huge strides forward for wildlife conservation and female empowerment.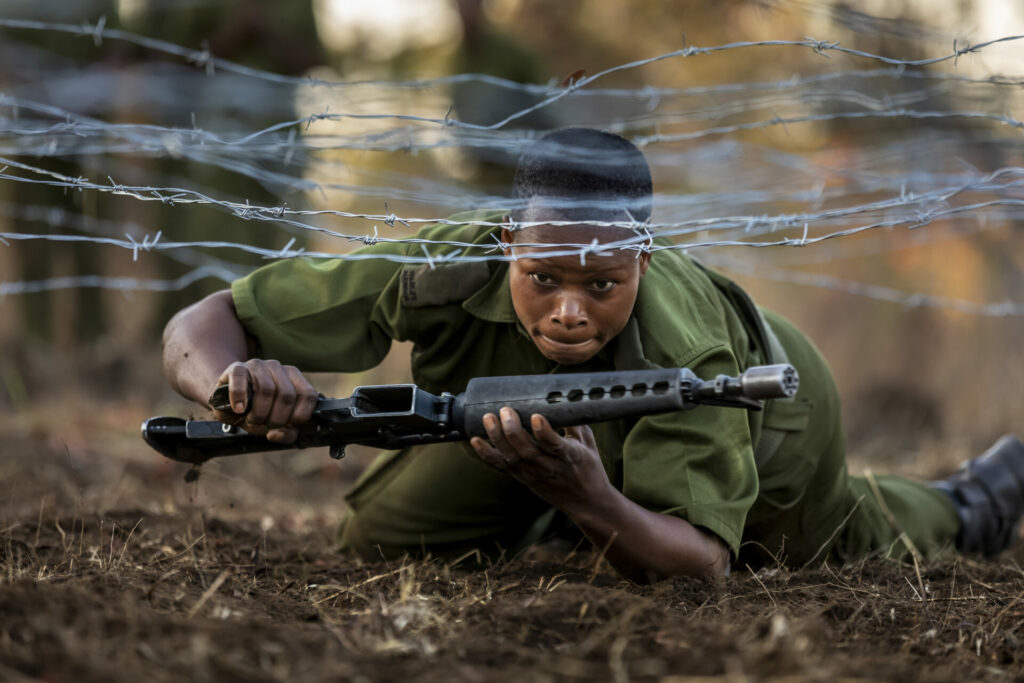 I've seen first-hand how rangers are impacting lives, protecting wildlife, uplifting communities and empowering others. Female rangers are transforming attitudes towards the role of women in Africa, and beyond.
World Female Ranger Week
This was my inspiration behind launching World Female Ranger Week, on June 23-30, to amplify the impact of female wildlife rangers on a global stage. It was the first week-long awareness campaign to celebrate and support female wildlife rangers around the world and provide a platform to share their stories, access peer support and share best practice.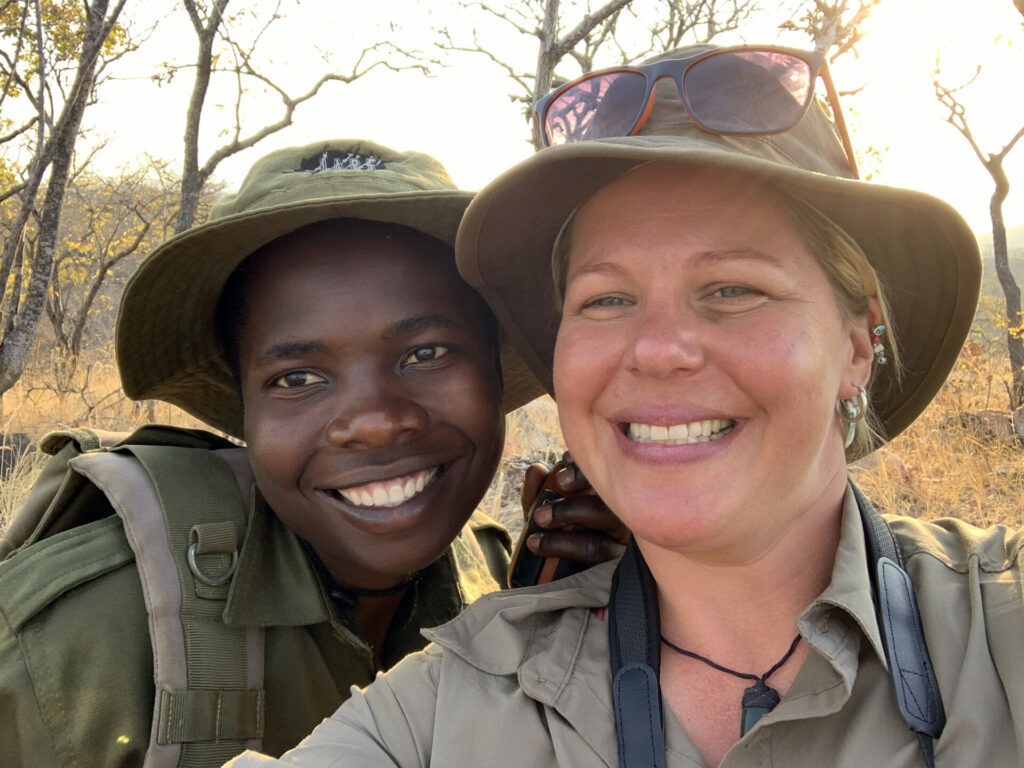 To date, I have identified over 4,500 female rangers in 18 African countries and 5,500 female rangers worldwide. My team and I will continue collating gender-specific data about female rangers globally, enabling us to identify their needs, find tangible solutions and help build effective policies to contribute towards positive outcomes for female rangers and conservation as a whole.
Now I'd like you to meet some of the women who give their all to protect wildlife from extinction.
India: Purnima Barman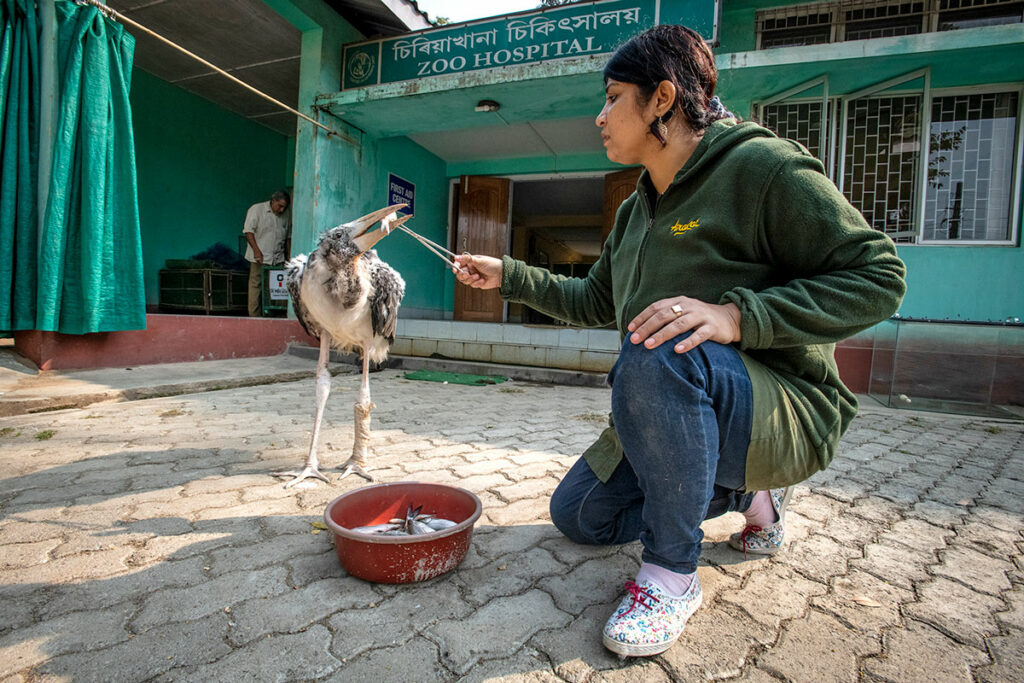 The Greater Adjutant stork used to be called many things: ugly, filthy, a disease-carrying pest, a bad omen. Habitat loss, poaching and poisoning are major threats to Greater Adjutant Storks. ​​​​​​​Purnima began her work with rural communities in Assam, India. Her 'Hargila Army' has adopted and celebrates the bird — a gentle giant that typically stands at a height of 5ft — and has helped turn it into a cultural icon in the state. ​​​​​​​ It, in turn, has turned her into an icon as well. From small beginnings, Barman has built a network of 10,000 rural women as the Hargila Army, all committed to protecting this stork and spreading the word about why it is precious. ​​​​​​​​By associating positive festivities with the bird, Barman believes, she has fostered a pride in the rare stork.
'Today many women join because it is a matter of prestige to be a part of the Hargila Army,' she says.
Kenya: Caren Yegon Cheptoo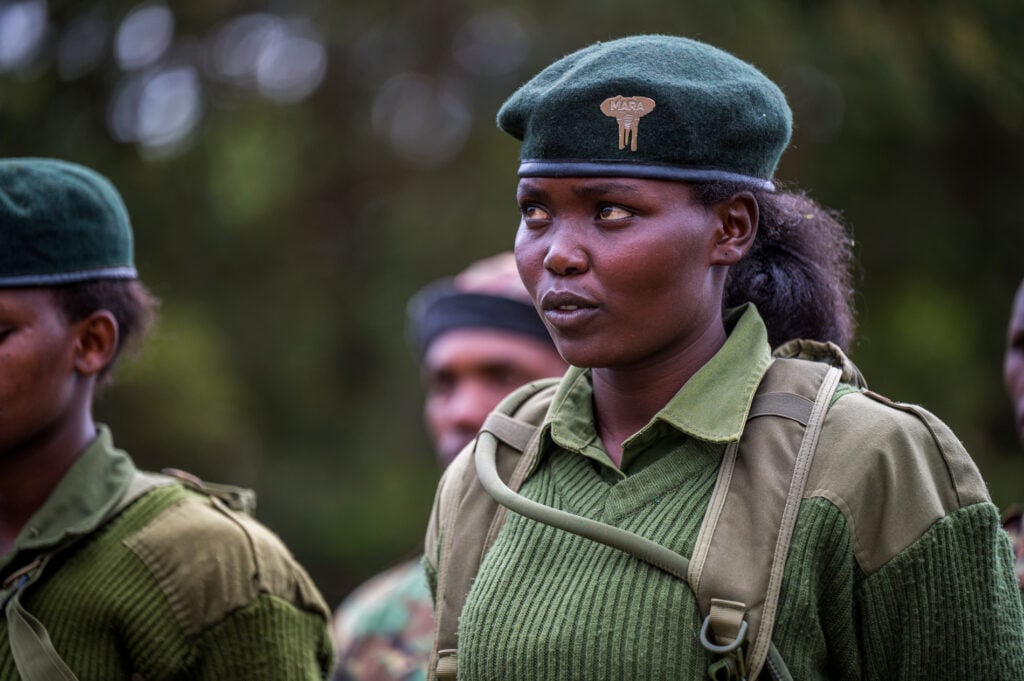 Caren, 21, is a Maasai woman, a female wildlife ranger employed by the Mara Elephant Project and the first recipient of the World Female Ranger Award by How Many Elephants​​​​​​​​. She was noted as a 'top 1%' recruit and is now leading the SheldrickTrust Mau De-Snaring Unit in the Mau Forest in Kenya to combat illegal logging and bushmeat poaching. ​​​​​​Since June 2020, Caren's team have arrested 90 suspects for unlawful habitat destruction, destroyed 17 kilns, confiscated 56 bags of charcoal and 4,311 illegal posts, trees or timbers. They've also arrested eight suspects for bushmeat poaching and removed 182 snares and seized 39 kg of bushmeat.
Zambia: Janet Sakala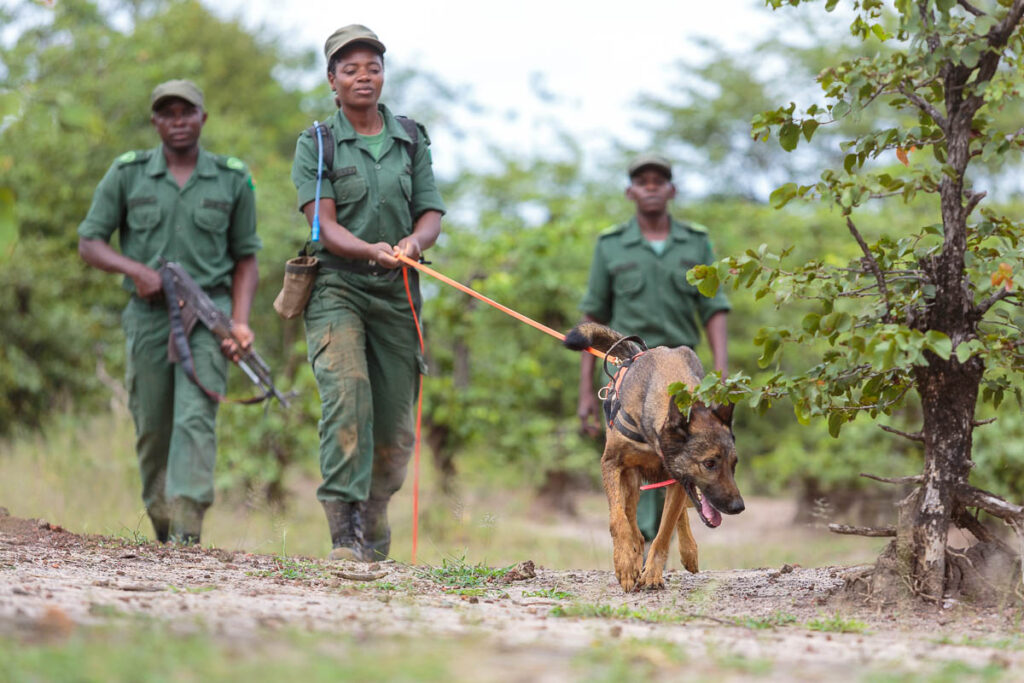 Janet,35, is a ranger/dog handler in the K9 Unit for Conservation South Luangwa. Sadly, when Janet was 15 years old, she lost both her parents and was no longer able to go to school. Becoming a ranger has enabled her to become the breadwinner and be able to support her relatives.
'One of the biggest challenges I face as a female ranger is that my ideas are not always heard. Communities here in Zambia often consider men to be superior to women and can easily discount the views and ideas of women. We know we are sharing this experience, and whilst we have not overcome this challenge, we know we can if we stay strong,' she says.
Uganda: Sarah Nemigisha
​​​​​​​​Sarah, 36, is a Ranger Guide in Kibale National Park in Uganda, where she takes tourists on nature walks to teach them about chimpanzees. She monitors the wildlife, and the forest and works closely with local communities. The population of chimpanzees is increasing because the rangers have worked hard to educate the communities about the benefits of conserving the forest and the wildlife and this has greatly reduced the poaching. ​​​​​​​​
'I enjoy being a ranger but there are definitely challenges. Sometimes there is harassment, denial of opportunities and promotions, no uniform dresses for pregnant rangers, deployment in hard to reach areas and a lack of gender balance. My message to fellow female rangers is to keep aiming high so that we can encourage younger women to join us and not to be scared to pursue this line of work. I was very happy and grateful to be a part of World Female Ranger Week,' she says.​​​​​​​​
South Africa: Tsakane Nxumalo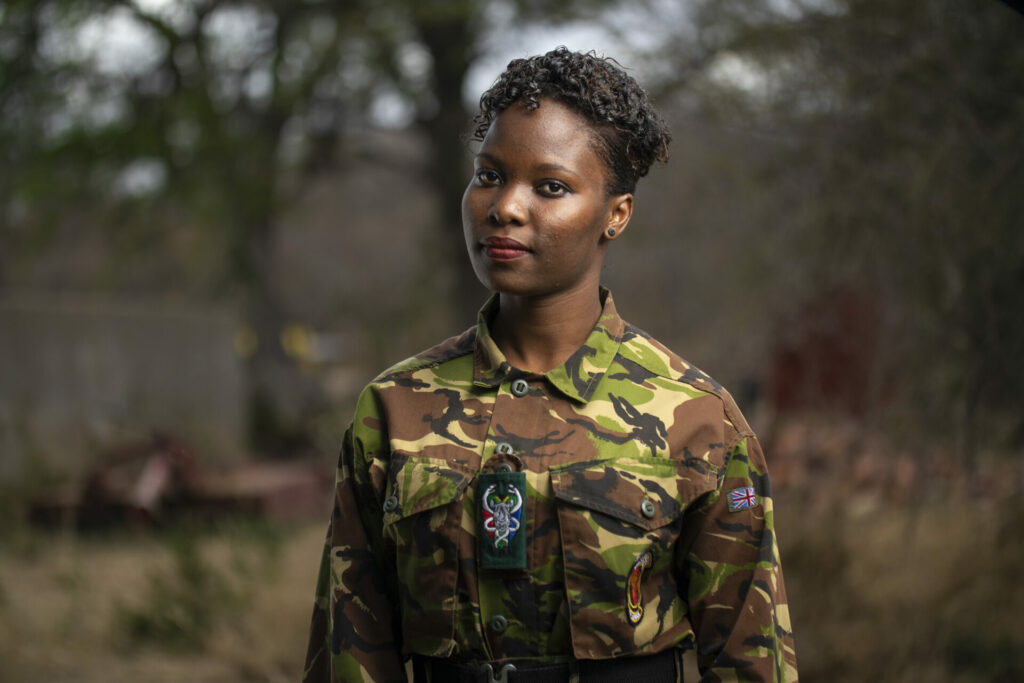 Tsakane, 26, is a ranger in the all-female Black Mambas Anti-Poaching Unit in South Africa and a role model in her community. In the course of duty, the rangers face danger from poachers and wild animals. She says: 'At first, people were sceptical that we, women, could do this traditionally male job and be good at it. Now we have their full support.'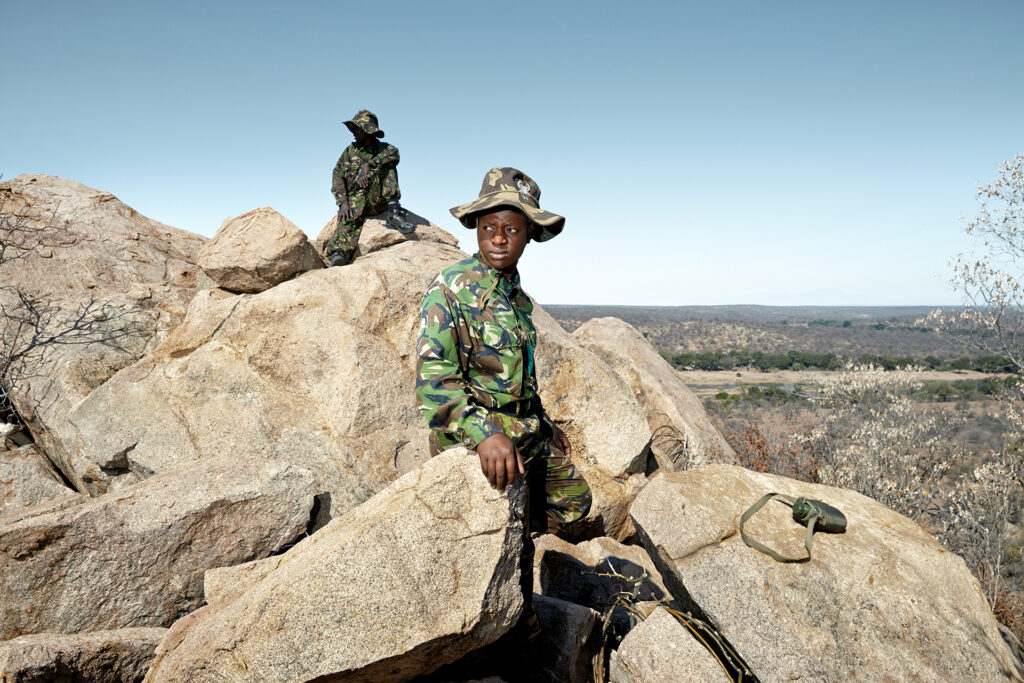 To shine a light on the impact female rangers are making, the Akashinga Rangers in Zimbabwe, for example, have ran a total of 208 operations in the areas they protect and deploy patrol missions. As a result of successfully executing these operations, they were able to contribute to a total of 351 arrests, confiscate 11 illegal weapons from poachers, destroy 341km of illegal monofilament fishing net found along the Zambezi Valley and impound 99 boats.
Dr Gladys Kalema-Zikusoka, World Female Ranger Week Ambassador, says 'gender equity in the conservation arena is such an important and prevalent topic. There is still much work to do but Holly's work plays a key role in raising awareness of the work of female rangers and women in conversation in the broader picture.'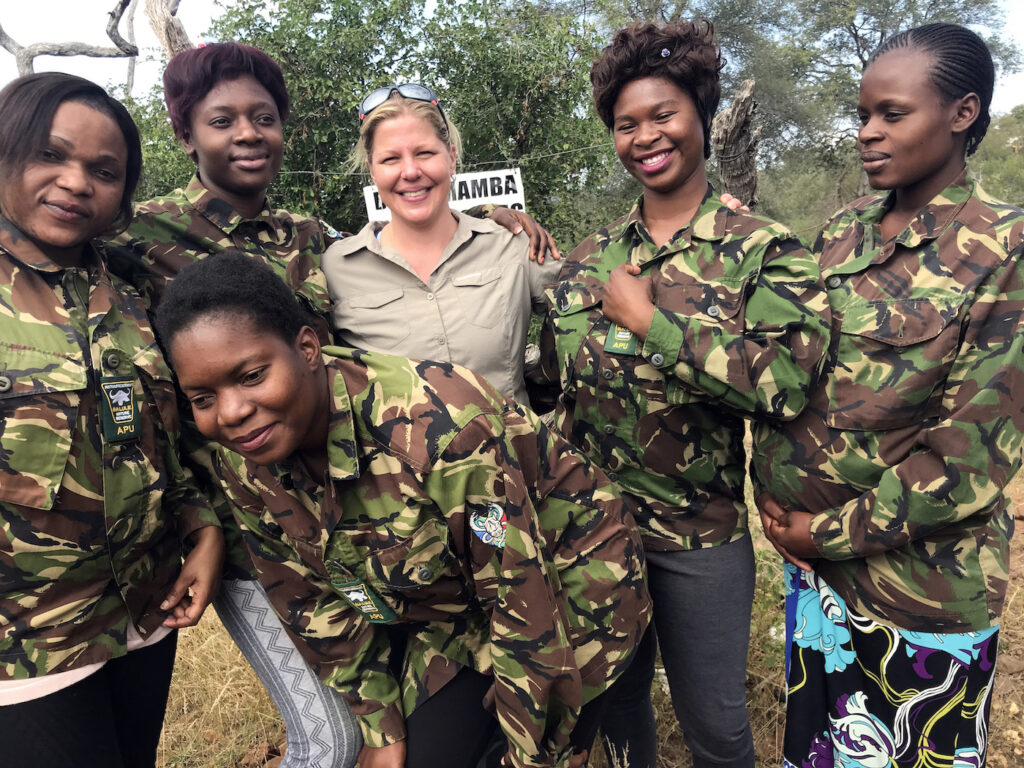 The International Ranger Federation and Universal Ranger Support Alliance (URSA) is honouring and celebrating wildlife rangers around the world for World Ranger Day on July 31. This year's celebration focuses on the diversity of the ranger workforce, including places they work, types of jobs they perform, and the countries and communities they hail from and work alongside.
'Rangers are incredibly important guardians of biodiversity and ecosystems. They are participating in reducing climate which benefits local communities and broader society,' said Chris Galliers, president of International Ranger Federation (IRF). 'They work in a diversity of environments around the world and whilst carrying out this critical work of protecting things we rely on– such as clean water and air—they face many threats. These threats can be life threatening and so as environmental health professionals, rangers need our support.'
World Ranger Day is an important day for recognising and celebrating the work of all rangers, men and women, working tirelessly to protect biodiversity. I salute you all.
*Described as 'down-to-earth, funny and incredibly inspiring' as a key note speaker by HRH Prince Edward, Holly has raised £400,000 for environmental projects. Her non-profit How Many Elephants continues to educate a worldwide audience about the devastating impacts of the African Elephant ivory trade. Holly recently launched World Female Ranger Week to support female rangers on the front line of wildlife conservation. www.hollybudge.com