We watch their latest films, want to know everything about their love lives and which designer dresses they're wearing on the red carpet, but there's much more to these leading ladies who've all had a starring role in helping others and the planet.
Salma Hayek
Campaigning To Stop Violence Against Women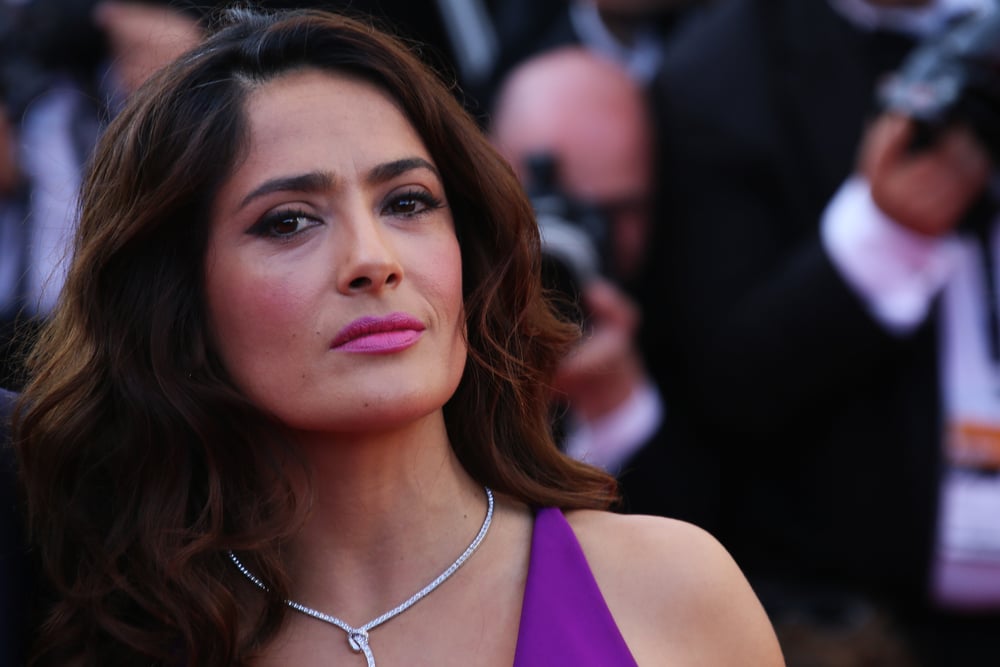 The Mexican actress has been a dedicated campaigner for women's rights for decades. Her eponymous foundation began with the goal of supporting battered women, both financially and by raising awareness of their plight.
In recent years, it has expanded its remit to include support for disadvantaged children on the streets of Mexican cities, helping with programmes to combat drug use and lack of education.
But women's causes have remained her mainstay and in 2013 she co-founded Chime For Change with Beyoncé and international fashion powerhouse Gucci. The campaign aims to eradicate extreme poverty by 2030, but is focused on the poor lot of women and girls, who, its website points out, do two-thirds of the world's working hours yet earn just 10 per cent of the pay and own one per cent of the planet's property.
In just a few years Chime For Change has raised $7.3million funded more than 400 projects in 88 countries benefitting 400,000 girls and women. Salma, 56, who has a daughter, Valentina, with billionaire husband Francois-Henri Pinault actively supports 39 charities including Pampers 1 Pack = 1 Vaccine programme which enables UNICEF to give tetanus injections to pregnant women.
'I have long been a supporter of every child's right to health and happiness,' she said. 'As a new mother, I'm thrilled to help Pampers and UNICEF raise awareness of their initiative to provide tetanus vaccines to those at risk.' Hayek breastfed a hungry baby during a fact-finding trip to Sierra Leone, Africa, in 2008. She was awarded the 'Smart Cookie' award in 2009 for her campaigning charity work.
Gisele Bündchen
Campaigning To Regenerate The Rainforest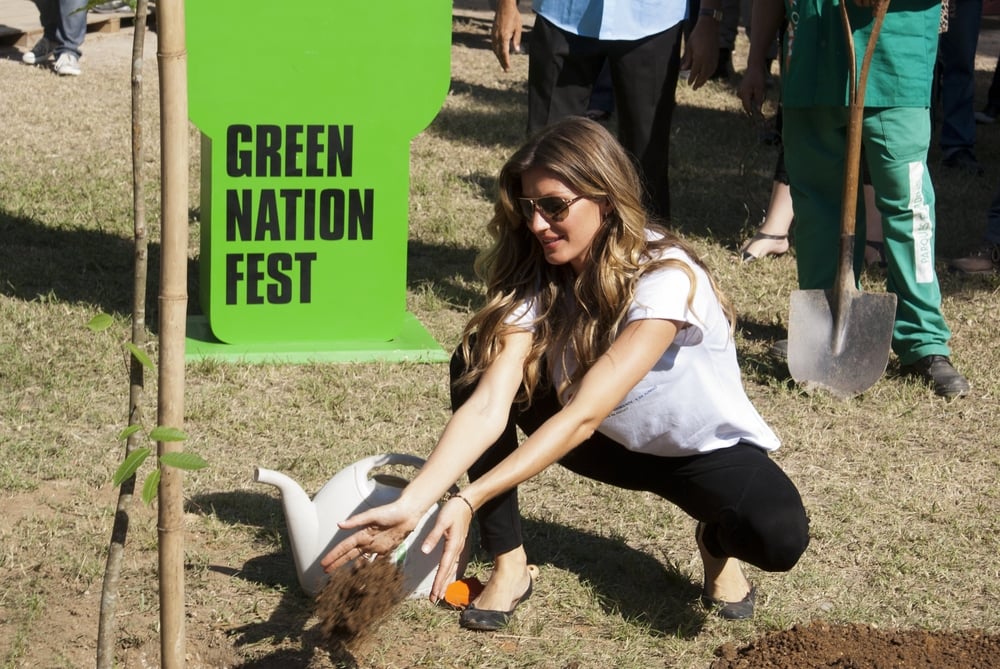 The Brazilian model has been a UN global goodwill ambassador since 2009 for her environmental work. This followed the launch of her green blog one year earlier 'reflecting on socio-environmental issues that we can do something about'.
Living up to her own words, she initiated the Forests Of The Future campaign to repopulate the rainforest by planning one million new trees. More recently Gisele, 42, joined the board of the Rainforest Alliance. She has highlighted the importance of clean water via the Agua Limpa project and has even shown how it's possible to merge environmentalism and business with her range of Ipanema sandals, which sold an estimated 250 million pairs, raising money for green causes with every sale.
'There is always that sense that, "I'm so small, what can I do?" but then you have to start somewhere, so I opened the Luz Foundation in 2007, to bring more light into the world,' she said. 'I created a place where I can donate a percentage of my money to help with different projects that came along.'
Known for her long-standing and passionate commitment to sustainability and environmental conservation, the campaigning philanthropist planted 40,000 trees for her 40th birthday – a figure that rose to 250,000 thanks to support from her fans – and recently served as an executive producer on Netflix documentary Kiss the Ground.
Back in 2020, Gisele wrote a personal essay for Vogue on why can't we take Mother Earth for granted and how everyone has their part to play when it comes to tackling the climate crisis.
'This beautiful planet is not only our home, it's our source of life,' she wrote. 'Each of us can do something to contribute to her wholeness. We can ask ourselves: "What role can I play in creating a positive impact in the world?" Every action and every choice we make has an impact. Do you want to be part of the solution or part of the problem? That's a decision that each of us must make. My hope is that we all begin to serve life.
'My ultimate goal is to protect our beautiful planet for my children, for all children, and for many, many generations to come.'
Bette Midler
Restoring Green Spaces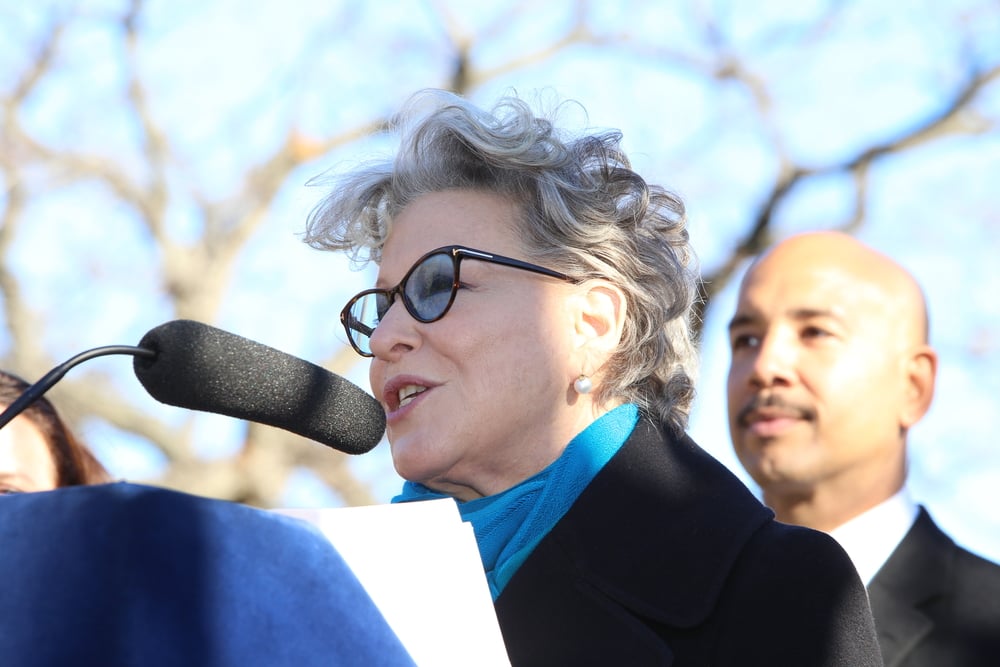 Although she heralds from Honolulu, Hawaii, it's in New York City that Bette Midler made her name. A star of Broadway and a one-woman performer who mixes music and bawdy humour, the 77-year-old embodies much that is best about the big, brash city. So it seems apt that her extensive philanthropy has focused on the city's landscape, helping to ensure that the concrete jungle also enjoys its fair share of green spaces.
Founded in 1995, Bette's New York Restoration Project is a non-profit initiative that helps bring private funds to public spaces, cleaning up and restoring the parks in some of the city's most deprived neighbourhoods. It plants trees, renovates gardens and generally makes sure the city's spaces are usable and attractive – a far cry from the dog days of old when they became synonymous with drugs and crime. The NYRP also helped save some 114 community gardens earmarked for sale by the city.
'New York had so many problems you almost didn't know where to start,' she said. 'So I started at the bottom of the barrel, picking up trash in the streets. Trash seemed to me to be symptomatic of larger problems. I felt that if I could solve one small problem, perhaps others could be solved.'
As the project's loudest cheerleader for 25 years, during which she has also created and maintained 52 community gardens, built 300 green spaces at schools across New York City, and managed and restored 80 acres of city parkland, Bette says fundraising has been difficult but says that starting those gardens was the most rewarding thing she's ever done.
'To take a park or garden that has been neglected and breathe new life into it, then turn it over to a community that will cherish it, that is my greatest reward,' she said.
Angelina Jolie
Campaigner For Environmental And Humanitarian Issues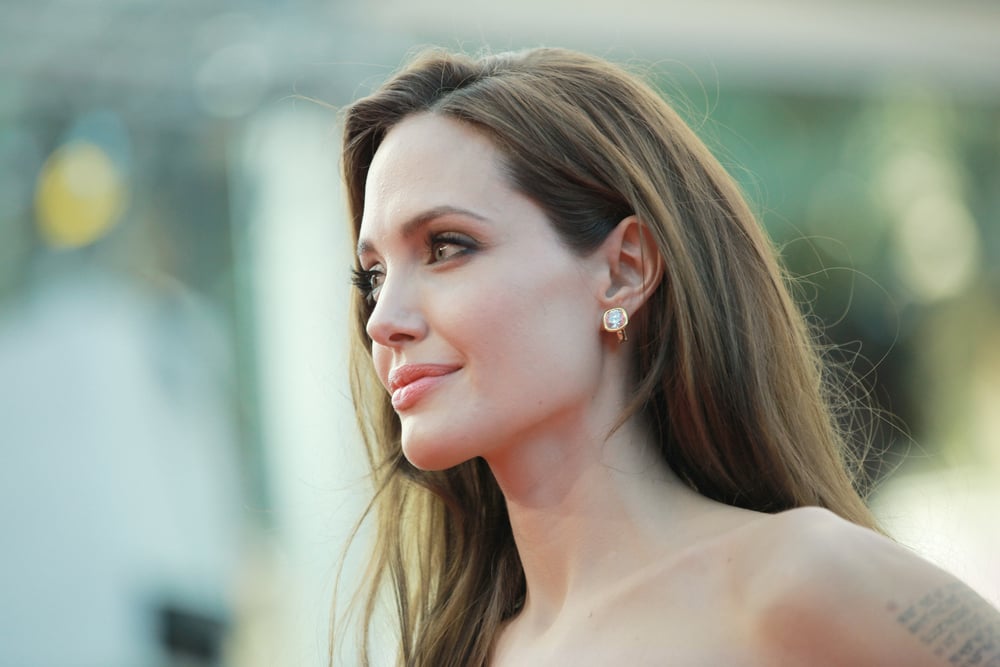 Despite winning an Oscar for Girl, Interrupted, and playing an extensive range of parts in everything from Lara Croft:Tomb Raider to The Changeling, and Maleficent, Angelina Jolie is now probably better known for philanthropy than acting.
She has become synonymous with celebrity campaigning and activism and proof that it can be so much more than vanity projects to burnish the public image of the rich and famous. Paradoxically, it was perhaps her role in escapist video game adaptation Tomb Raider that pricked her conscience, filming in Cambodia and learning about the appalling consequences of US bombing and the murderous Khmer Rouge regime.
In 2001, she was made a goodwill ambassador to the UN Refugee Agency, making more than 60 field trips to war-torn countries in Africa, Asia, Europe and central America – a role she loved more than acting. 'My role as goodwill ambassador has made my work as a film star relatively dull,' she told CNN in 2005. 'I can't find anything that interests me enough to go back to work. I'm simply not excited about anything. I'm not excited about going to a film set.'
She became a UN special envoy in 2012 where she used her powerful voice to build awareness, and campaigning for support for refugees until last year. The actress has now moved on from that role to 'engage on a broader set of humanitarian and human rights issues'.
Angelina has received numerous awards – including the inaugural Citizen of the World award in 2003 – and the Jolie-Pitt Foundation, established with then-husband Brad Pitt, has made extensive donations to environmental and humanitarian causes including helping save endangered wildlife, trying to alleviate extreme rural poverty in Cambodia, and instituting a landmine clearance program.
The 47-year-old is currently linked to 29 organisations and often takes her six children with her on philanthropic trips. In May 2021, Angelina was named Godmother of the Women for Bees initiative, a five year programme training women across the world as beekeepers. She even posed for National Geographic covered in bees to raise awareness about ongoing conservation efforts.
Emma Watson
Campaigning For Equal Rights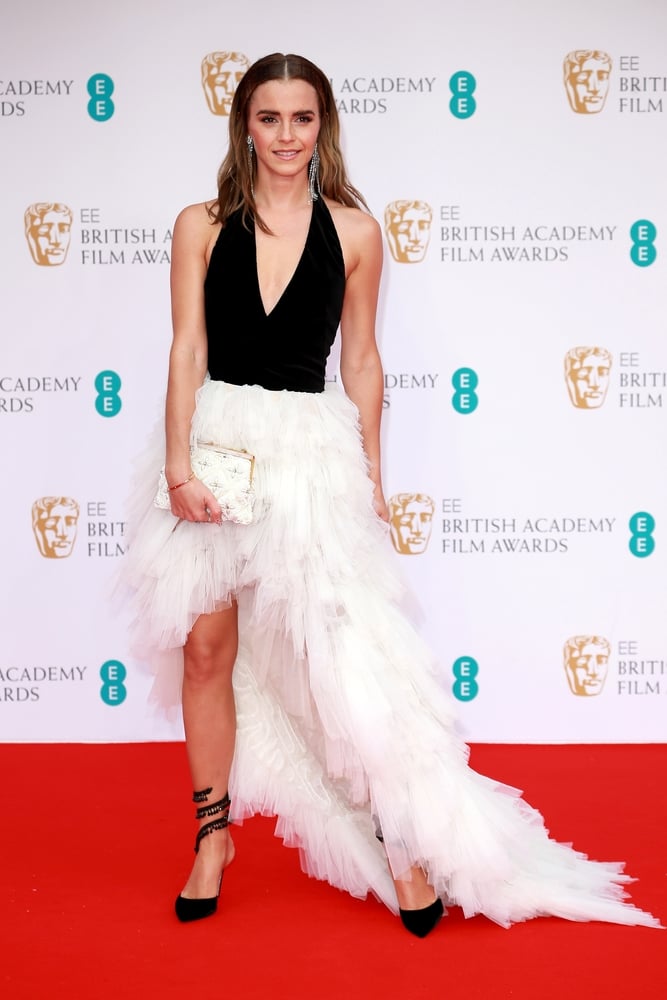 Emma Watson began questioning gender assumptions from the age of eight when she got fed up with being told she was 'bossy' while boys were admired for showing leadership.
Although many women in the public eye shy away from calling themselves 'feminist', the 32-year-old Harry Potter star has been proud to do so, putting it at the heart of her campaigning for equal rights and education for women and girls.
Her 2014 speech to the UN decried the association of feminism with 'man-hating', insisting it's simply 'the belief that men and women should have equal rights and opportunities'. The death threats she received as a consequence did nothing to stop her and she has thrown herself into her work as a goodwill ambassador for the UN, including its HeForShe campaign, which encourages men to back the cause, too.
Known for her keen fashion sense, Emma has worked to promote fair trade and organic clothing and always sports vintage, eco, ethical and sustainable outfits on and off the red carpet.
'Fashion is a creative force,' she says. 'It has the power to persuade, to influence, and transform. When fashion truly embraces transparency and sustainability, other spheres will follow. We're on a journey towards a more sustainable future.'
The star even launched an Instagram account specifically dedicated to showcasing her eco-conscious choices for the Beauty And The Beast press tour, ranging from an organic silk Givenchy dress to an Emilia Wickstead gown made using end-of-the line fabric.
To read more stories about people making a difference head to our CHANGE section