UAE social business 81 Designs and Moroccan artist Bouchra Boudoua will unveil a new collaborative collection at Abu Dhabi Art from 16 to 20 November, in an exhibition to be held at Manarat Al Saadiyat.
'Autumn Harvest' celebrates Arabic culture through earthen elements and sustainable materials, with sophisticated Moroccan pottery and delicate Palestinian embroidery.
The ceramics were transported from Marrakech to Ain El-Hilweh refugee camp in Lebanon, where Palestinian refugee women used the intricate Tatreez embroidery method to stitch raffia fibre from a palm tree onto the surface.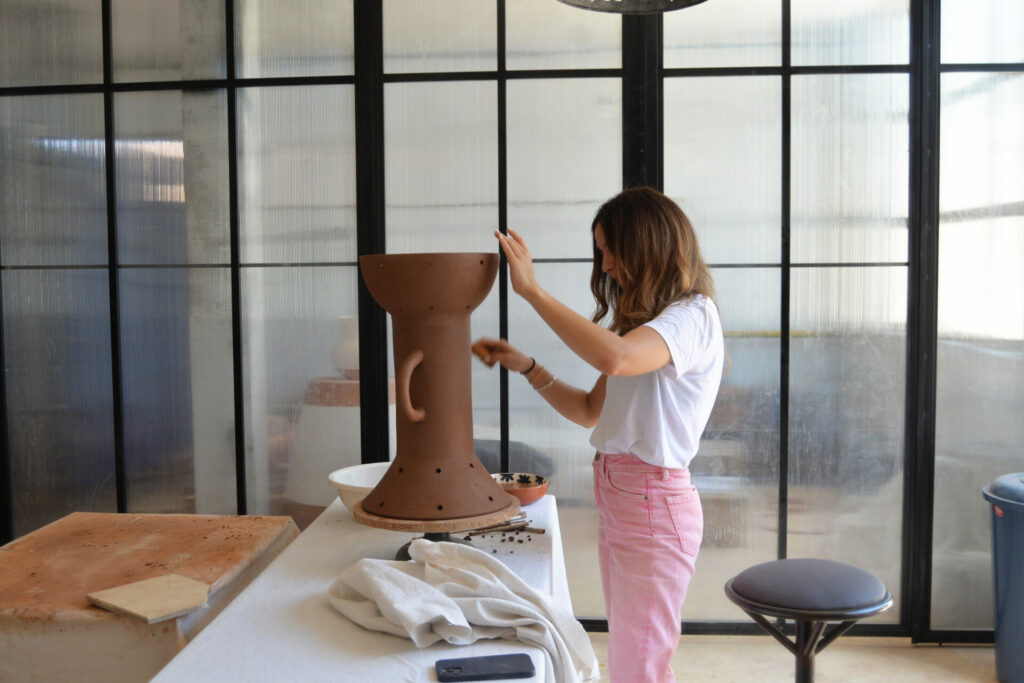 Nadine Maalouf, Co-Founder of 81 Designs said: 'We narrate the creative story of a time-honoured tradition in hopes of preserving our Arab heritage. Through our partnerships, we're able to give Palestinian refugee artisans stable employment and help them rebuild their lives.'
The overall aim is to unite artists, artisans, and makers, in order to bring together a holistic design culture.
Artist Bouchra Boudoua said: 'The pots were created by a group of seven potters and assistants and myself with an aim to leave space for pattern work in the form of Tatreez. The result is a series of intricate, earthy coloured ceramics.
To learn more, visit 81 Designs here