With hot, sticky weather, harsh air-conditioning, plus sun, sea and sand playing their part, the UAE summer weather can take its toll on skin.
But fear not, with an ever expanding array of cruelty-free, vegan and natural products available to buy in the UAE – some of them created right here in the Emirates – there's plenty of natural skincare products to choose from that care for you and mother nature.
From makeup to moisturisers here's our pick of the best eco beauty brands to try.
Avvai
When it comes to clean beauty, Avvai (pronounced like Hawaii without the h) is a good place to start. Set-up by two Dubai-based sisters, Shivani and Mallika, Avvai is one of the Middle East's first clean, vegan and cruelty-free makeup brands. Avvai promises to be '100 percent transparent when it comes to makeup formulation and its commitment to sustainability', aiming to empower its customers so they can make the best choice when it comes to buying clean makeup. As well as listing all the ingredients for every product online, there is zero testing on animals for their products, plus the packaging is sustainable too.
For an ideal summer makeup product the Pink Outside The Box lip paste (AED110) has a subtle tone that will work in any summer situation from beach to bar, and has a nourishing formula to keep lips moisturised and chap-free. 
Chado
Promising to be a brand that loves 'life, nature and animals', all Chado products are cruelty-free, with the main ingredient coming from an old Swiss apple variety that contains plant stem cells to slow down the ageing process of epidermal stem cells. Chado sells everything from mascaras and lipgloss to skin primers, plus moisturisers and more. When the home skincare regime just isn't cutting it, head down to Chado's beauty and wellness centre in Jumeirah, where you can book in for brow shaping, facials and more.
Give parched summer skin a boost with the Crème Généreuse (AED204), a multi-function cream that can be used as an eight-hour, super-rich moisturiser, a makeup remover or as a regenerating mask. Not only will it quench sun-drenched skin, it's also ideal for a 3-in-1 travel essential for holidays, too.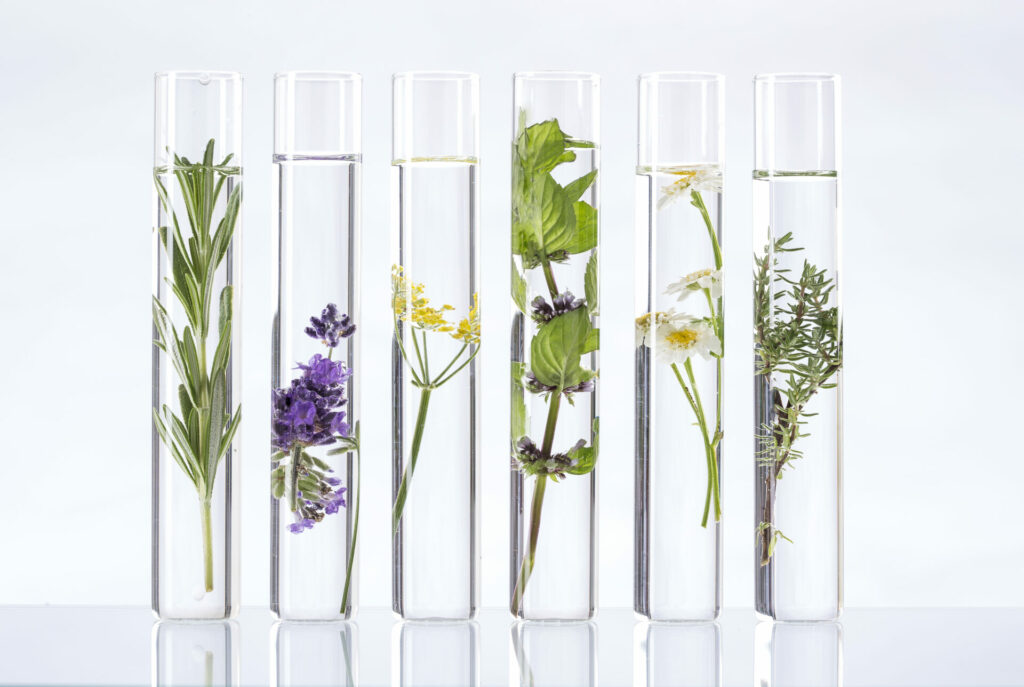 Sculpted by Aimee
This Irish brand from makeup artist Aimee Connolly, has been such a hit in her native country since launching in 2016, that it's now made its way to the Middle East with Sculpted by Aimee available in the UAE this year. The vegan, cruelty-free brand is Leaping Bunny certified – the international gold standard for cruelty-free consumer products. Available to buy in Faces stores as well as online you'll find everything from SPF primers and foundations, to liquid highlighters, lipsticks and eyeshadows to shop.
There are heaps of products to help skin in the summer, especially the bestselling Sun Mist (AED104) an invisible SPF50 face mist that can be used under or over makeup to refresh, hydrate and protect. Or try the Beauty Base Primer (AED134) with an SPF54. The range aims to create environmentally-friendly multi-use skincare products that are ideal for summer skin, and travel.
Powder Beauty Official
A one-stop shop for all your skincare needs, e-commerce platform Powder Beauty makes shopping for ethical beauty easy. Priding itself as the 'pioneer of conscious beauty' in the region, Powder Beauty promises 'safe, sustainable and transparent products that are kinder to both our bodies and the environment.' Head to the site to find masks, cleansers, serums, moisturisers, scrubs and more – as well as deodorants, shampoos and self-tan lotions. There's also a large range of makeup from companies such as Skin Story, Ilia and Hollistic Silk, plus there's a section for men, too.
For tired, dry summer skin there's The Recovery One, Glow Face Mask from Hello Sunday (AED120) to revive dull complexions. The lightweight gel mask is made with Cica, Vitamin D and oat probiotics and is full of antioxidants designed to combat redness and leave a healthy glow.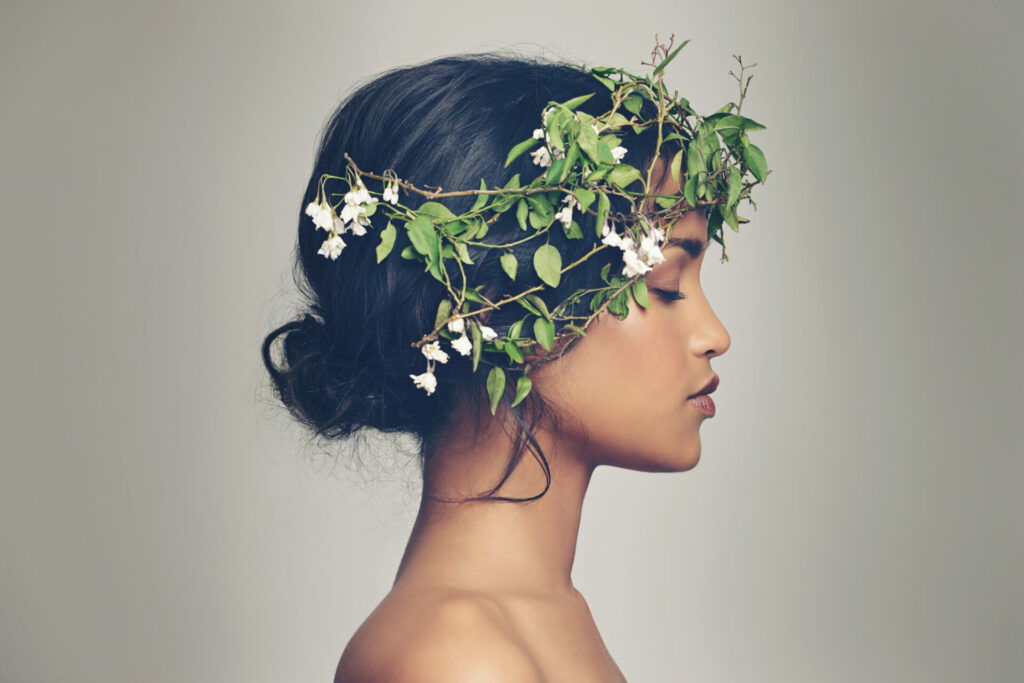 Roots
For a range of products in one place, Roots promises to sell only natural, organic products, as well as those made by companies that are 'ethically and environmentally responsible'. Products include body balms, serums, shampoos, soaps and more, while there are also baby products and yoga accessories.
For summer skin try XZIE Skincare's lemon and eucalyptus energising body scrub (AED165) to exfoliate dead skin cells and stimulate circulation meaning smooth, nourished skin without the need for an extra body lotion. It's not just humans' skin that need help during the summer though, Wildwash Pet Care has a both a Summer Spray (AED80) and Buzz Off Shampoo (AED55) especially for summer months, both for dogs.
SHIFFA
This eco-friendly company comes from Emirati doctor Dr Lamees Hamden, who promises a skincare range that comes from 'where science and nature truly meet'. She launched SHIFFA after searches for a natural, luxury beauty product to heal her skin, left her disappointed. Her first product, SHIFFA's Pregnancy Oil, kick-started a range of skincare, all infused with its own unique 'healing essence'. When it comes to facial skincare there's moisturiser, cleanser, toner, serums and more, plus body scrubs, oils and fragrances.
For dehydrated, sun-exposed summer skin there's the bestselling Healing Balm (AED420) made with 15 healing plants – a solid serum that transforms into an oil to leave skin hydrated and glowing. With items dedicated to different skin types, from mature or dry to acne or pigmentation, there's something for everyone whatever the summer skin concern.
Shirley Conlon Organics
This Dubai-born beauty and skincare line promises 'simplistic, conscious, organic' products that are not only good for the skin, but good for the planet too. The range is specially developed for skin that's exposed to hot and humid climates, and all made in Dubai, so your carbon footprint is kept small, too. The products are non-oily, use ingredients to minimise pigmentation while not using phytotoxic additions, and use a signature antioxidant blend to combat pollution. Organic ingredients are cold-pressed, vegan, sustainable and fairly traded, and suitable for both men and women.
Choose from face and body products from serums and masks to cleansers and more, aimed at a range of skin types from dehydrated and dry to sensitive or blemish-prone. For dull skin, or problems with pigmentation, there's the Instant Glow Face Mask (AED135), made with plant-based minerals and vitamins to deep cleanse and minimise pores.