Food waste is responsible for 8 to 10 per cent of all global greenhouse gas emissions – that's roughly the same as the whole aviation industry. But by tweaking the way we see food and the parts you might previously have thought of as inedible we can reduce our emissions and waste.
What is compleating? To compleat means to eat all edible parts of fruits, vegetables and herbs. Often recipe books tell us to discard food parts without thinking, but many of these are not just edible but tasty and nutritious. Try compleating these fruits and vegetables, and you'll reduce food waste, save money and make your meals more varied and fun.
Banana peels
Banana peels are a versatile ingredient rich in potassium. They are a great addition to a banana bread – simply simmer in water, blend and mash them into your favourite cake. Banana peels can also be marinaded as a tasty alternative to meat to create dishes such as banana peel 'bacon', barbeque pulled banana peel or banana peel bean burgers.
Broccoli or cauliflower leaves and stalks
You can compleat most brassicas, and that includes the stalks and leaves of broccoli, cauliflower, kale and sprouts. These are full of goodness and fibre. Prepare them as you would the rest of the brassica or enjoy them raw. Try a compleat greens stir-fry with sliced broccoli stalk, shredded cauliflower leaves, kale stalks and garlic. The leaves and stalks are also delicious cooked in a cauliflower cheese-style bake. Broccoli stalks are wonderful sliced raw and rolled with other vegetables in rice paper to create Vietnamese-style summer rolls.
Leafy veg tops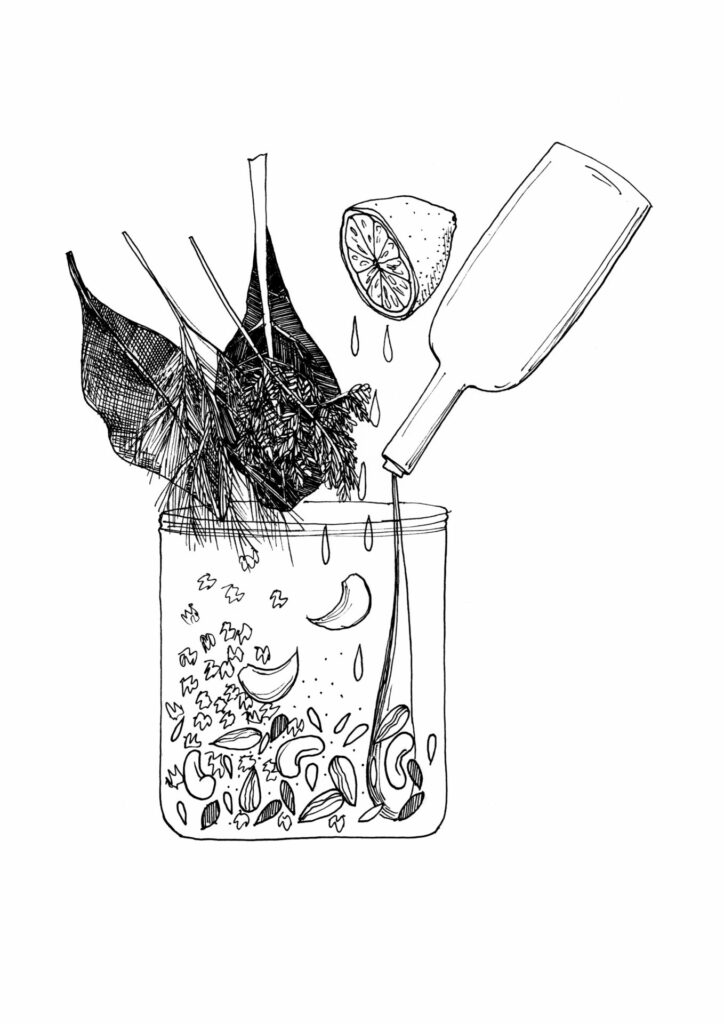 The tops of vegetables like carrots, beetroots, turnips and radishes are often sliced off before we buy them, but they are all tasty and just as nutritious as other greens. Carrot tops taste similar to parsley and are perfect for chopping over salad as a garnish or shredded through a tabbouleh. Veg tops are also great sauteed with garlic and served with mushrooms on toast. Or try making a vegan veg top pesto by blending them with walnuts, olive oil, lemon juice, garlic, nutritional yeast, and salt and pepper to taste.
Kiwi skin
It may seem like an unusual snack, but kiwi skin is a great source of fibre and antioxidants. It can be eaten raw with the fruit and is also delicious roasted into a salsa. Try kiwi roasted whole with tomato and garlic and mixed with chilli, coriander and lime for a sweet but spicy dip.
Onion and garlic skins
Papery onion and garlic skins have lots of uses as well as anti-inflammatory properties. Make the most of these with a simple homemade stock. Store the skins in a tub in the freezer with other vegetable offcuts. Once you have enough, empty the contents into a large saucepan and pour in water to fill it. Cover with a lid, bring to the boil and simmer for 40 minutes to create an aromatic broth. Remove from the heat and carefully strain the stock into heatproof containers. The vegetable scraps can now be composted, and the cooled stock can be stored in the fridge for around two weeks.
Vegetable peelings
Most root vegetables don't need peeling, just a good scrub. If you do have carrot, potato, parsnip or squash peelings then make yourself some tasty peel crisps. Toss the peelings in a little oil and season with salt, pepper and optional garlic powder. Spread evenly on a tray and bake at 180°C for 10 minutes until crispy. You'll never throw away peelings again!
Squash and pumpkin seeds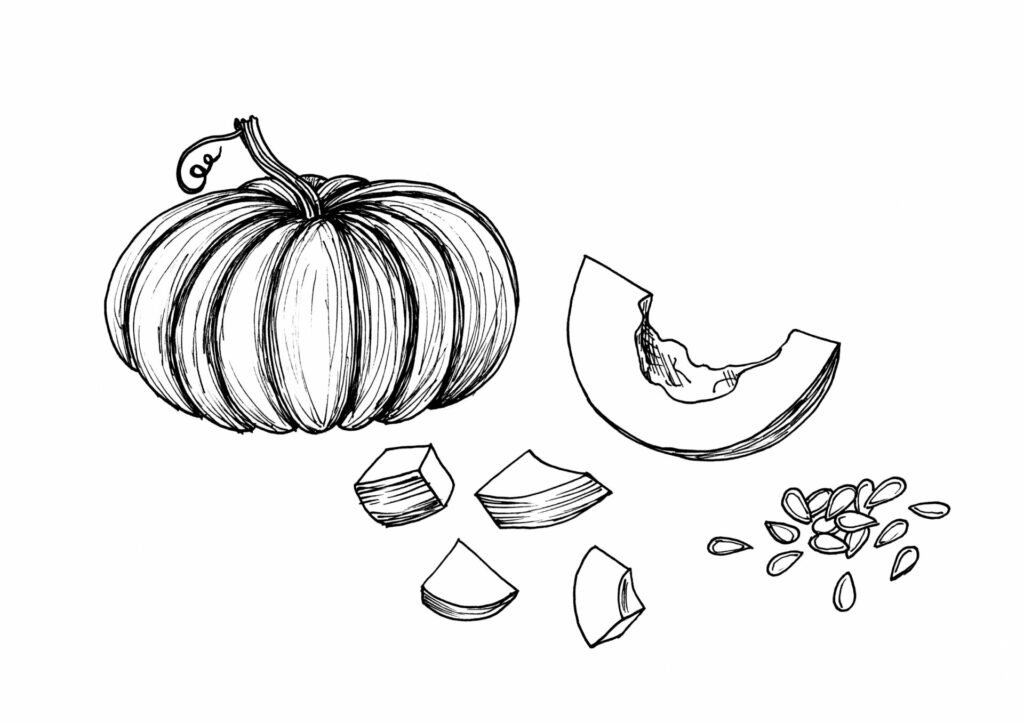 Seeds are a good source of protein and are delicious roasted. Perfect for topping soup, salad or to nibble on. To roast squash or pumpkin seeds, first rinse off any pulp and coat them in a little oil and seasoning. Try a savoury smoked paprika or sweet cinnamon flavour. Bake on a tray at 180°C for 10 minutes until toasted.
Strawberry tops
Strawberries can be enjoyed whole, including the leafy tops, or calyx. These are rich in antioxidants and the leaves complement the sweet fruit. Enjoy them in a fruit salad or steep the leaves to make a strawberry top tea. Why not go all out with some whole balsamic baked strawberries, with the leafy tops and ice cream?
Melon rind
Melon rind is usually discarded but can be used in many ways. Blend it into your juice or smoothie or try using the rind with some fresh mint to infuse a jug of water on a hot day. Watermelon rind is also great for making a sweet chutney, or try it pickled with ginger and chilli.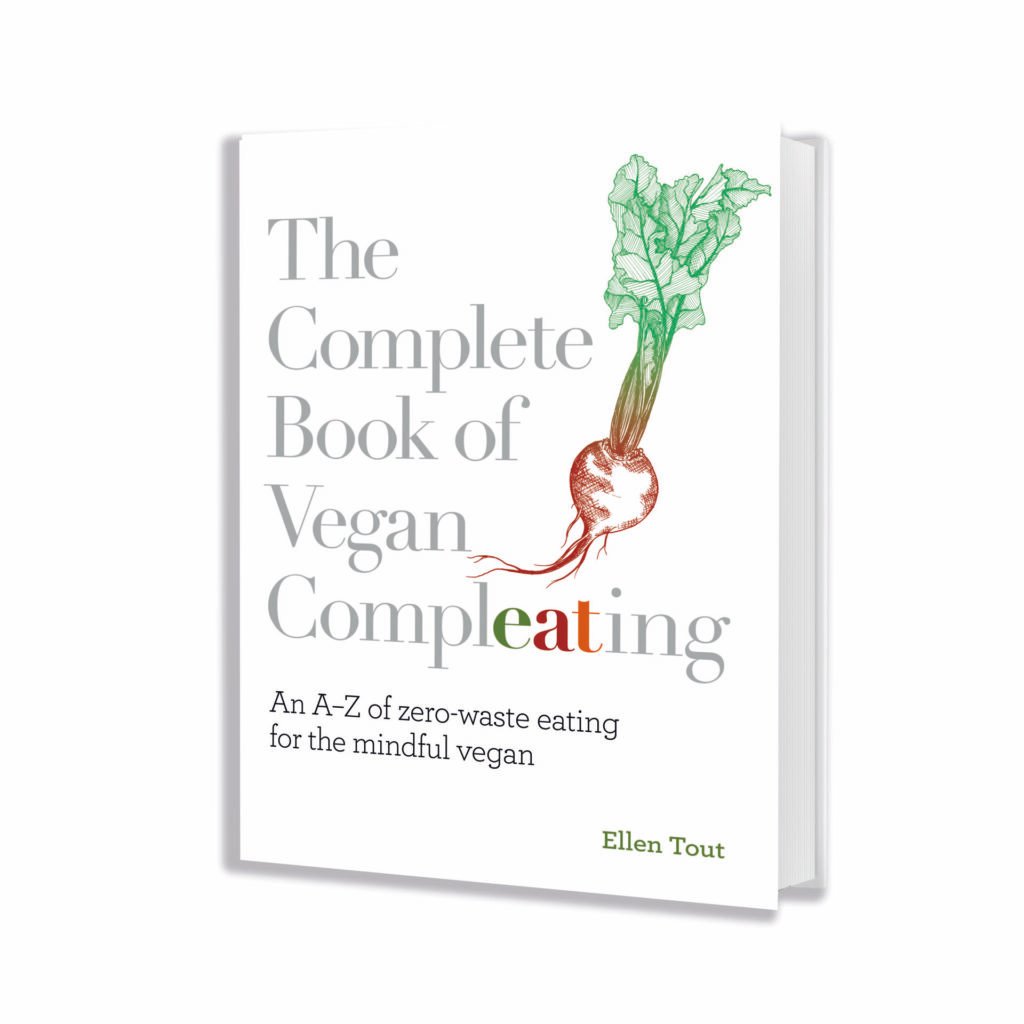 The Complete Book of Vegan Compleating: An A–Z of Zero-Waste Eating For the Mindful Vegan by Ellen Tout is available to order now.