Global warming climate phenomena El Niño has officially arrived, says the UN's World Meteorological Organisation (WMO) – and scientists are warning that preparation for extreme weather is vital to save lives and livelihoods, as well as the event acting as a 'wake-up call' on climate change.
El Niño – a warming of water surface temperatures in the eastern and central Pacific Ocean – is linked to extreme weather conditions from tropical cyclones to heavy rainfall to severe droughts.
Climate experts say this latest El Niño comes on top of increasing global warming driven by human related activities, an effect the WMO called a 'double whammy'.
Researchers think El Niño could drive 2023 to become the hottest recorded year, though the greater pulse of heat will appear in 2024.
'This is not to say that in the next five years we would exceed the 1.5C level specified in the Paris agreement because that refers to long-term warming over many years,' said Chris Hewitt, the WMO's director of climate services.
'However, it is yet another wake-up call that we are not yet going in the right direction to limit the warming to within the targets designed to substantially reduce the impacts of climate change.'
The last major event was in 2016, which remains the hottest year on record globally. However Belgium, France, Germany, Ireland, Italy, Luxembourg, Portugal, Spain, Switzerland and the UK had their warmest years last year and the summer of 2022 was Europe's hottest ever recorded.
'The onset of El Niño will greatly increase the likelihood of breaking temperature records and triggering more extreme heat in many parts of the world and in the ocean,' said Petteri Taalas, the WMO secretary-general.
'The declaration by WMO is the signal to governments around the world to mobilise preparations. Early warnings and anticipatory action of extreme weather events associated with this major climate phenomenon are vital to save lives and livelihoods.'
What is El Niño?
During El Niño, winds blowing west along the equator slow down, and warm water is pushed east, creating warmer surface ocean temperatures.
The phenomenon occurs on average every two to seven years, and can last nine to 12 months, according to the WMO.
El Niño events are typically associated with increased rainfall in parts of southern South America, the southern United States, the Horn of Africa and central Asia.
In contrast, El Niño can also cause severe droughts over Australia, Indonesia, parts of southern Asia, Central America and northern South America
Record temperatures have been recorded in recent months. In the UK, the average temperature record for June was beaten by nearly a degree and an unprecedented heatwave hit the country's seas.
Sea ice around Antarctica has also hit a record low, while the area of global sea ice has dropped by more than one million square kilometres below the previous low.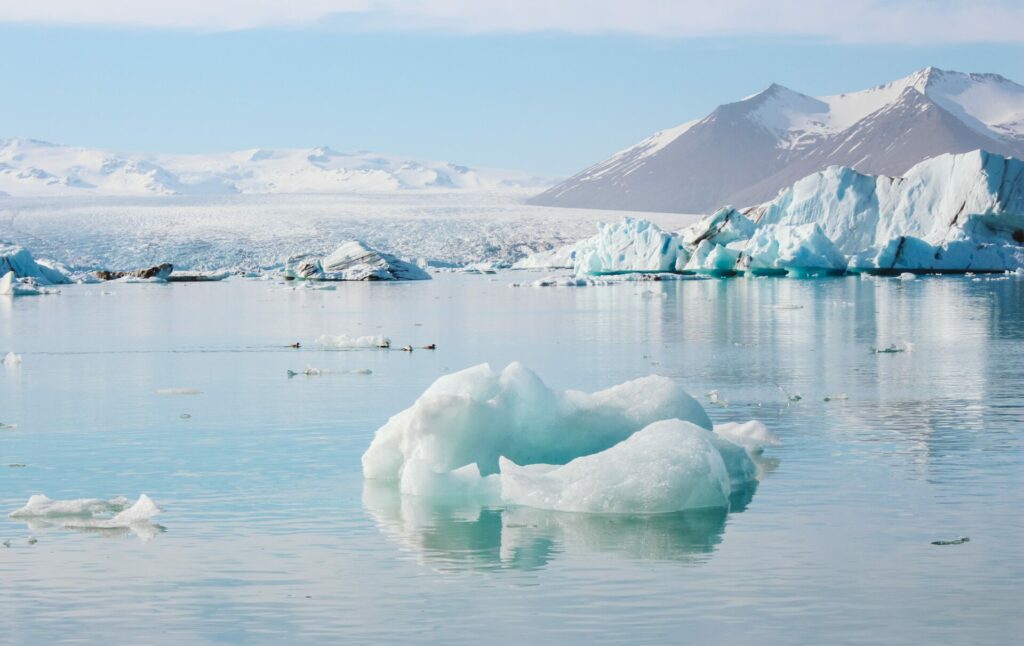 Storms are now forming in the Atlantic earlier than normal, as a result of the extra energy that is building up in the surface layer of the ocean. For the first time in June, there have been two simultaneous named tropical storms in the Atlantic, 'Bret' and 'Cindy'.
'If a few decades ago, some people might have thought climate change was a relatively slow-moving phenomenon, we are now witnessing our climate changing at a terrifying rate,' said Prof Peter Stott, who leads the UK Met Office's climate monitoring and attribution team.
'As the El Niño builds through the rest of this year, adding an extra "oomph" to the damaging effects of human-induced global heating, many millions of people across the planet and many diverse ecosystems are going to face extraordinary challenges and unfortunately suffer great damage.'