Campaigners are calling for the release of two elderly elephants – Thai and Banang – who are currently being kept chained at a Vietnamese zoo.
Animal advocacy group Vietnam Animal Eyes – who have garnered 70,000 signatures from an online petition – say the two females must be released to a national park.
In a story reported across Vietnamese media, the pair are seen in chains as zookeepers feed them grass and sugarcane at the enclosure in Hanoi.
'The elephants are quite fierce. With a broken electric fence, we had to chain them,' zoo staff told AFP reporters on the condition of anonymity.
Staff said Thai and Banang were brought to the zoo from the country's south and central highlands in 2010 and 2014.
'They were not in the same herd. We had to do our best to help prevent fighting between them and ensure safety for carers,' the zoo employee said, adding that the animals were well cared for and given three meals a day.
But Animals Asia sent a letter to city authorities earlier this month urging the creatures be returned to the wild at the Yok Don National Park in the country's central highlands and offering to fund the transportation costs should it be agreed.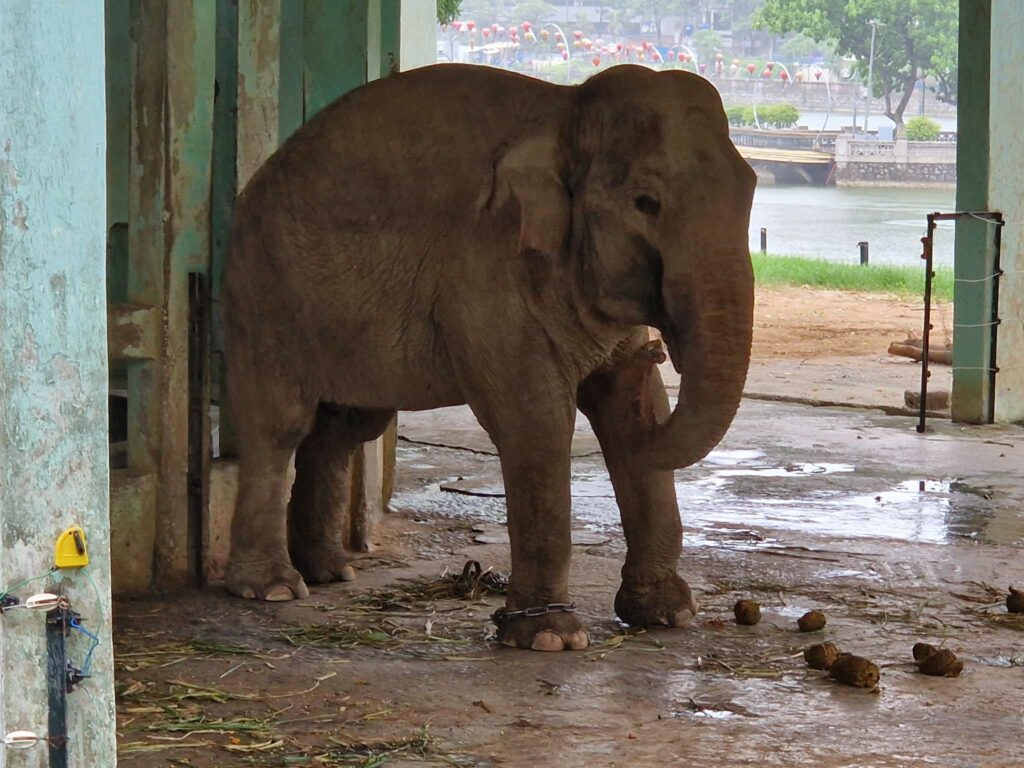 'Elephants at the Hanoi zoo have been chained for a very long period,' the group said in the letter. 'The health of the two elephants will deteriorate if they remain as they are.'
David Neale, animal welfare director at Animals Asia, added the elephants were likely frustrated by not being able to carry out their natural behaviour.
'Yok Don National Park has all of the elements which an elephant needs to be able to live well and live happily,' he said.
Vietnam Animal Eyes, a group of local animal advocates, started a petition to remove Thai and Banang from the zoo at the beginning of August.
Zoo director Le Si Dung, however, has criticised the move to free the pair as 'illogical' according to state media.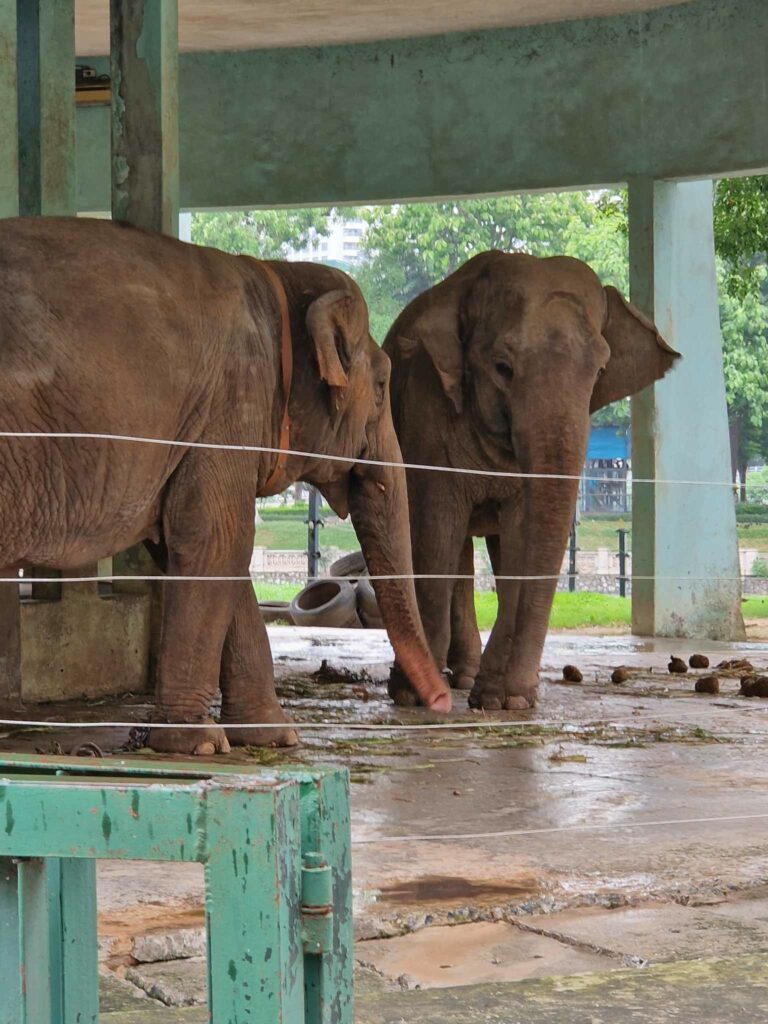 'The two elephants, aged 60-70 years old, have been at our zoo for more than 10 years. They will die if they are put back to nature as they do not know how to seek food or protect themselves,' Dung was quoted as saying by the Dan Tri news site.
Thai and Banang Throw Light on Wider Issue
Vietnam's wild elephant population has been in sharp decline for decades.
Vast areas of forest were destroyed during the 20-year-long Vietnam War, and the animals' natural habitat has continued to be decimated as the country has developed.
Habitat loss coupled with a demand for ivory and elephant skin, and captured from the wild for use in logging and tourism, has meant Vietnam's wild elephant population has fallen from around 2,000 in 1980 to between 91 to 129 in 2022, according to the Vietnam Forest Administration.
The largest wild herds roam in three national parks: Cat Tien, Pu Mat and Yok Don. Even then, Cat Tien and Pu Mat are home to less than 20 elephants, while between 28 and 60 are estimated to live in Yok Don.
The number of domesticated elephants in the country has also declined significantly from about 600 in 1980 to 165 today.
Vietnam is putting into place a national action plan to protect the country's remaining wild herds set to run from 2023 to 2032 with a vision to 2050.