The UAE is set to introduce luxury rail journeys inspired by the Orient Express to show off the country's heritage and natural landscapes.
National operator Etihad Rail has teamed up with high-end Italian hospitality specialist the Arsenale group to announce the introduction of luxury train travel in the country.
The plan is for 15-carriage trains to take a scenic tour from Fujairah to Abu Dhabi and also visit Dubai and take in the sights of Oman and the desert close to Liwa.
Arsenale said the carriages will reflect Emirati heritage, alongside 'Italian production, craftsmanship, quality of on-board services, interior design and know-how'.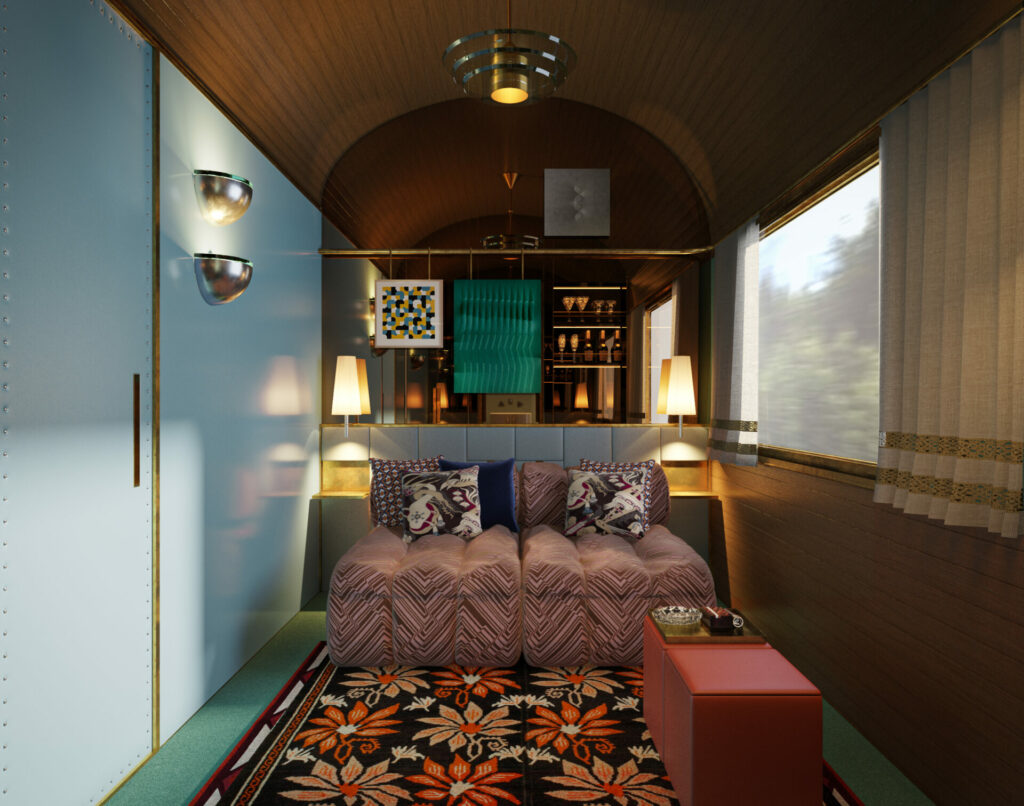 The Rome-based brand already works with the Venice Simplon-Orient-Express  which currently runs: London – Paris – Verona – Venice on the southerly Simplon route and Venice – Verona – Paris – London via Innsbruck on its northern route. Once a year, the train travels from London to Berlin and back.
Luxury Rail in the UAE
The UAE will be among the first countries in the world to have a luxury rail cruise service with a fully customised train, offering top facilities for viewing, dining and comfort.
Etihad Rail said: 'Our collaboration with Arsenale is a testament to Etihad Rail's commitment to drive economic and social growth in the UAE through the National Rail Network.
'By establishing a luxury train experience, we are introducing a unique world-class offering to the region and contributing to boosting the tourism sector in the UAE.
'Furthermore, we will be able to showcase the country's diverse heritage and beauty to visitors from around the world.'
While an official launch date for the train has not been announced yet, its creation is aimed at driving the tourism economy and social growth.
Paolo Barletta, CEO of Arsenale, said: 'We are thrilled to partner with Etihad Rail on a unique project that promotes the discovery of a magical and exciting territory outside the renowned destinations of Abu Dhabi and Dubai.
'The railway cruise is the present and the future of tourism, and Arsenale wants to make it available in the most beautiful places in the world, introducing this new fascinating and sustainable way of travelling.'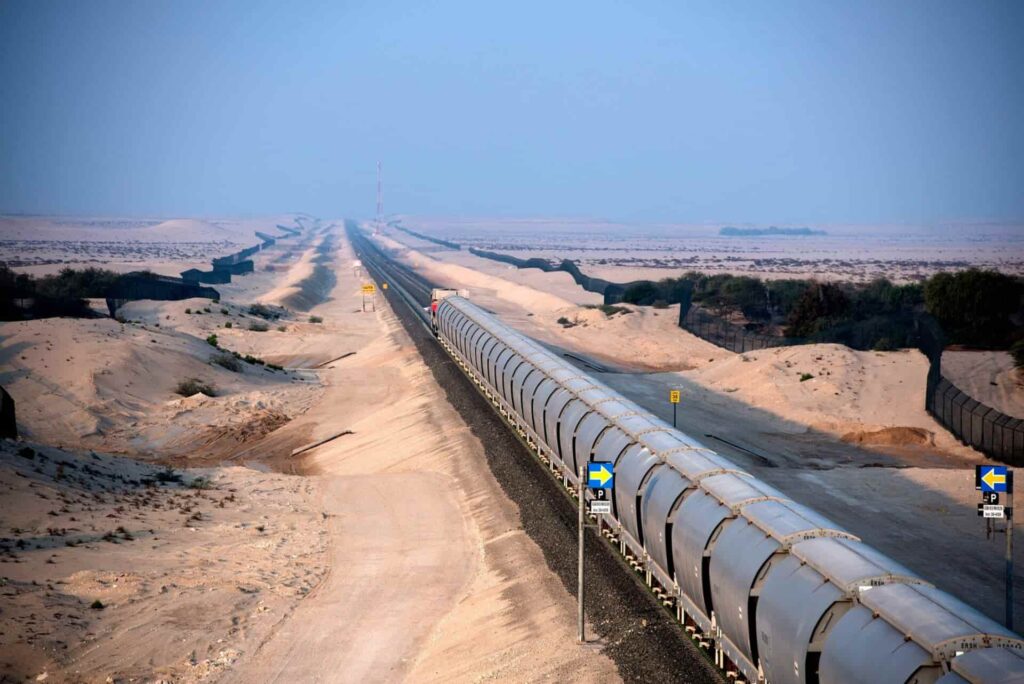 The original Orient Express was established in 1883 and ran from Paris to Istanbul. It became associated with sophistication and glamour, and has appeared in numerous books and films, including an Agatha Christie thriller and a James Bond novel and movie.
Rail travel is undergoing a resurgence in Europe with the EU promoting it for its lower levels of emissions. According to the European Environment Agency (EEA), air passenger transport emits 12 times more greenhouse gases per person than rail journeys.