UAE President Sheikh Mohamed bin Zayed Al-Nahyan has named his eldest son Sheikh Khaled crown prince of Abu Dhabi, the country's capital.
Sheikh Mohamed, who is ruler of Abu Dhabi, also appointed his brother Sheikh Mansour bin Zayed Al-Nahyan vice president of the UAE alongside Dubai's ruler, Sheikh Mohammed bin Rashid Al-Maktoum.
He named his other brothers Sheikh Tahnoun bin Zayed Al-Nahyan and Sheikh Hazza bin Zayed Al-Nahyan as deputy rulers of Abu Dhabi.
The new crown prince, Sheikh Khaled, 41, is already a member of the Abu Dhabi Executive Council and chairman of the Abu Dhabi Executive Office and has overseen many of the emirate's biggest recent development projects.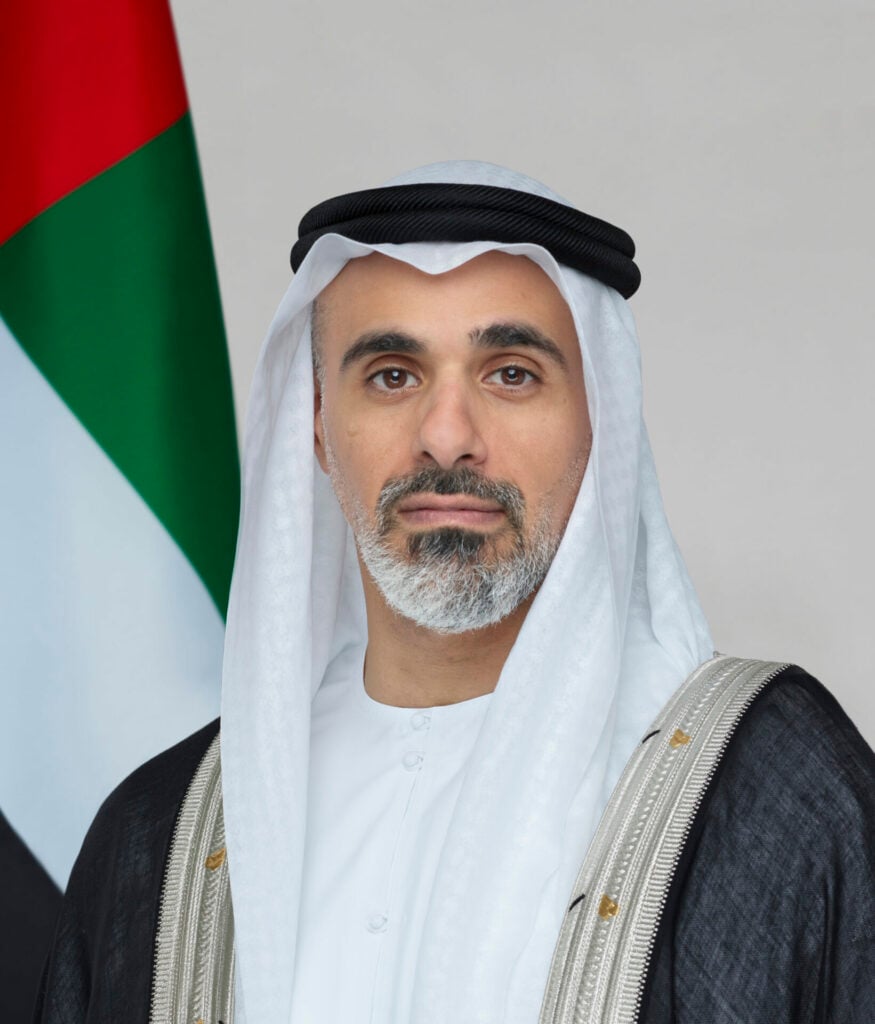 Sheikh Khaled is the chairman of several boards, including the UAE Genomics Council, the executive committee of the Abu Dhabi National Oil Company, and the Advanced Technology Research Council. He is married, with a son and two daughters.
Sheikh Khaled At Forefront of Energy Transition
As the Chairman of the Executive Committee of the Board of Directors of Abu Dhabi National Oil Company (ADNOC), Sheikh Khaled launched a new global renewable energy and green hydrogen venture between ADNOC and Abu Dhabi National Energy Company PJSC (TAQA) in 2021.
The project aims to create a clean energy drive, with a total generating capacity of at least 30 Gigawatts (GW) of renewable energy by 2030. Its goal is to position Abu Dhabi and the entire UAE at the forefront of the energy transition and further advance its global leadership role in green hydrogen.
Sheikh Khaled has also launched a new clean energy partnership between ADNOC and Emirates Water and Electricity Company (EWEC), which aims to see up to 100 per cent of grid power supplied by EWEC's nuclear and solar clean energy sources.
Last year, Sheikh Khaled bin Mohamed opened the House of Artisans at Al Hosn, featuring a new permanent exhibition to pay tribute to UAE artisans. Its initiatives are to support UAE artisans, promote their crafts, safeguard Abu Dhabi's heritage and preserve traditional crafts.
He is also the patron of the Abu Dhabi art event which he inaugurated in November 2021. It saw the participation of 49 galleries from 19 countries, representing 190 artists. As well he directed a project to upskill and train young people in science, digital technology, and data analytics.
Sheikh Khaled is a patron of the Frontiers in Finance, a programme designed by Yale University, which was launched in Abu Dhabi in 2021, as part of efforts to expand the emirate's knowledge economy.
During Expo 2020, he toured the Youth Pavilion and praised the young Emirati team behind the design and implementation of the pavilion, which aims to connect youth from around the world.
This year, he visited the Emirates Skills National Competition, met with gifted young Emirati students who are receiving technical and vocational training and praised their achievements in advanced technology projects that will help shape the UAE's economic future.