Nearly 200 countries have agreed to a 'high seas treaty' to protect marine life in international waters, which cover about half of the planet's surface, but have long been essentially lawless.
This huge stretch – everything that lies 200 nautical miles beyond countries' territorial waters – makes up more than 60 per cent of the world's oceans.
The High Seas Treaty was signed after two weeks of negotiations at the United Nations HQ in New York with a final session of more than 36 hours – but it has been two decades in the making.
'The ship has reached the shore,' conference Chair Rena Lee announced to loud and lengthy applause from delegates.
The International Seabed, the body that oversees regulations, said: 'Any future activity in the deep seabed will be subject to strict environmental regulations and oversight to ensure that they are carried out sustainably and responsibly.'
What Will The High Seas Treaty Accomplish?
The High Seas Treaty provides legal tools to establish and manage marine protected areas, making them sanctuaries to protect the ocean's biodiversity. It also covers environmental assessments to evaluate the potential damage of commercial activities, such as deep sea mining, and a pledge by signatories to share ocean resources.
Laura Meller, oceans campaigner for Greenpeace, commended countries for 'putting aside differences and delivering a treaty that will let us protect the oceans, build our resilience to climate change and safeguard the lives and livelihoods of billions of people'.
She added: 'This is a historic day for conservation and a sign that in a divided world, protecting nature and people can triumph over geopolitics.'
The waters provide the habitat for a wealth of unique species and ecosystems, support global fisheries on which billions of people rely and are a crucial buffer against the climate crisis – the ocean has absorbed more than 90 per cent of the world's excess heat over the last decades.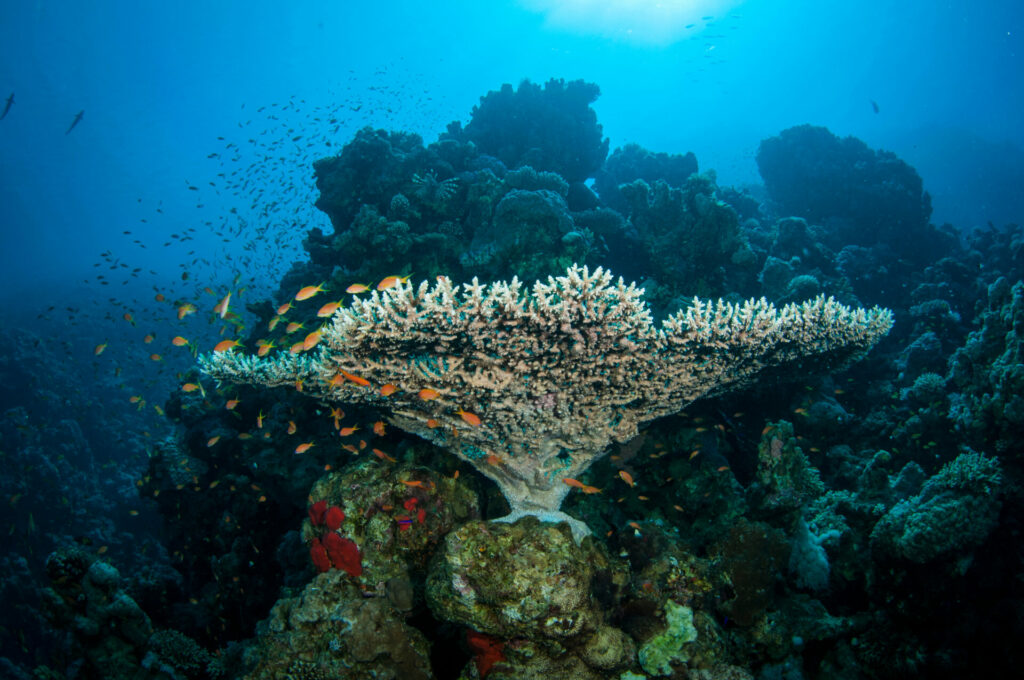 Yet they are also highly vulnerable. Climate change is causing ocean temperatures to rise and increasingly acidic waters threaten marine life.
Human activity on the ocean is adding pressure, including industrial fishing, shipping, the new deep sea mining industry and the race to harness the ocean's genetic resources – material from marine plants and animals for use in industries such as pharmaceuticals.
Before the agreement was reached only 1.2 per cent of international waters were protected, and only 0.8 per cent identified as highly protected.
A successful treaty 'will help us achieve the goal of conserving or protecting at least 30 per cent of the global ocean by 2030,' Monica Medina, the US Assistant Secretary of State for Oceans and International Environmental and Scientific Affairs, said.
In 2004 the UN set up a group to discuss ocean protection. But it wasn't until 2015, that the organisation adopted a resolution to develop a binding oceans treaty and, after years of talks, negotiations began in earnest in 2018.