The tiny global population of critically endangered Amur leopards –  the rarest big cat in the world – has increased by two with the birth of twins in the US.
San Diego Zoo announced the birth of the still-unnamed cubs with staff calling it an 'emotional experience'. The twins were born to mother Satka several weeks ago but they've only just emerged into the light from their den.
'Witnessing the birth of Amur leopards is always an emotional experience,' said Gaylene Thomas, wildlife care manager at the zoo. 'There are so few of them left in their native habitat that every birth carries so much weight – and every living individual promises a glimmer of hope.'
Once numerous throughout north eastern China, Russia and the Korean peninsula, there are currently fewer than 300 Amur leopards left on earth, and fewer than 100 left in the wild in their historic range in the Primorye region of the Russian Far East.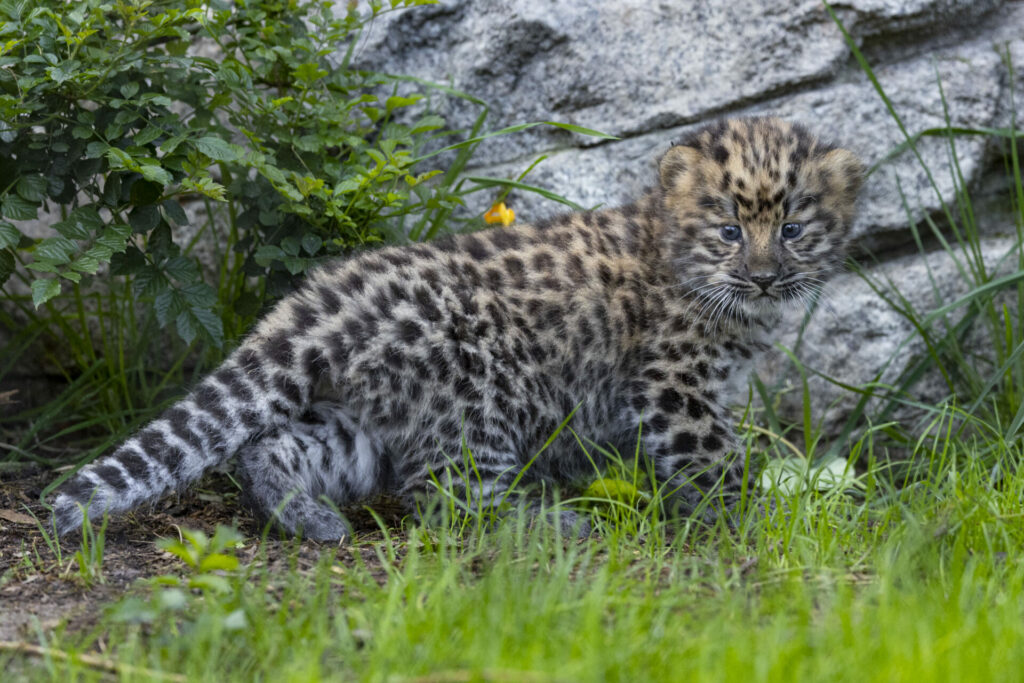 The population has been decimated due to a combination of illegal poaching and habitat loss. Hunters target the cats for their thick, spotted coats, and habitat loss has caused the leopards' prey populations to decline dramatically.
Staff at the zoo have been closely monitoring the cubs through a remote camera system, analysing their behaviour and documenting their development.
'We are absolutely thrilled with the progress made by the cubs,' Ms Thomas said. 'They have grown so much, and have already started showcasing their unique personalities. The cubs will get their first full veterinary exam soon, and we will know more, including their sex.'
Amur Leopard Poachers
The International Union for the Conservation of Nature categorizes Amur leopards as critically endangered and they are highly protected.
In Russia poachers may be fined up to 1.1 million rubles (approximately 45,500AED) and be jailed for two years for killing one. Storing, transporting or selling their parts carries the same penalty. If the crime is committed by an organised group of people, the fine can be as high as two million rubles with a jail term of up to seven years for a killing.
Just as humans have unique fingerprints, Amur leopards have unique spot patterns which means that they can be identified individually.
According to the zoo, the cubs were born based on a breeding recommendation from the Association of Zoos and Aquariums' Amur Leopard Species Survival Plan, which works to cultivate a healthy population of the endangered felines.
The newest cubs are the third Amur leopard litter born at the San Diego Zoo. All three litters were fathered by a male Amur leopard named Oskar.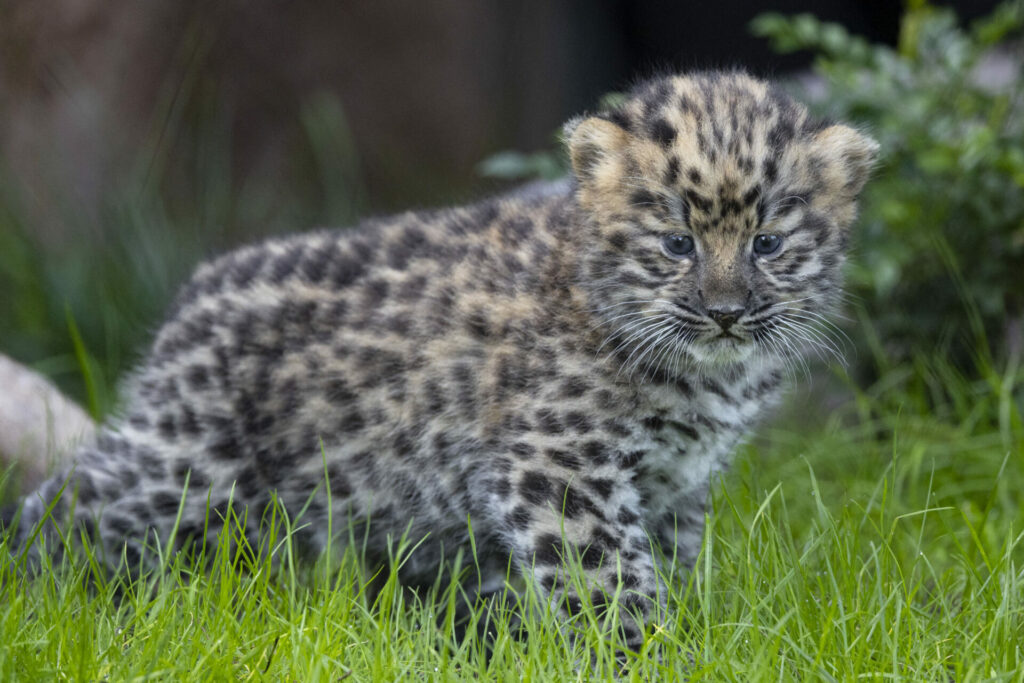 The leopards don't have a specific breeding season, their gestation period last around 12 weeks and the females give birth to a litter of up to three cubs. These are born blind and weigh just half a kilogram. As they're so vulnerable when they're first born the mother keeps her cubs hidden initially.
Amur Leopards will use their tail to keep warm, wrapping it around themselves like a blanket. They are excellent swimmers as one of the few cat species that love being in water and can run at speeds of up to 37 miles per hour.
'San Diego Zoo Wildlife Alliance's work in Asia is essential for conserving endangered species that call that region home,' said Dr Nadine Lamberski, chief conservation and wildlife health officer for San Diego Zoo Wildlife Alliance.
'The good news is, we see positive results. For example, through the efforts of numerous on-the-ground conservation organisations and zoological institutions, the Amur leopard population has recently increased by more than 50 per cent.
'This is a monumental achievement, proving that conservation works and our vision to build a world where all life thrives can be realised. We only need to maintain the course, and ultimately, we will succeed.'