While you might not have much control when it comes to choosing school uniform, as parents you can make a difference when it comes to their school gear, whether they're starting at nursery or heading back to school.
The season of stocking up on school supplies is not only expensive, it comes with a lot of waste. According to the US National Retail Federation, the average household is expected to spend a whopping $890 on back-to-school shopping this year, a large majority of which will include clothing from fast fashion brands and environmentally damaging plastic school supplies.
The good news is there are simple steps you can take to make this school year your most planet-friendly yet. You may find you don't actually need to kit your kids out with all brand new bits – have a scout around the house for perfectly presentable and fully functioning notepads, pens, pencils etc – and make sure the supplies you do need new, serve a bigger purpose.
From lunchboxes to water bottles, snack packs, backpacks and pencil cases, there are plenty of places to get eco-friendly, ethically sourced items, many from home-grown companies that your kids will love as much as the products love the planet.
Eggs & Soldiers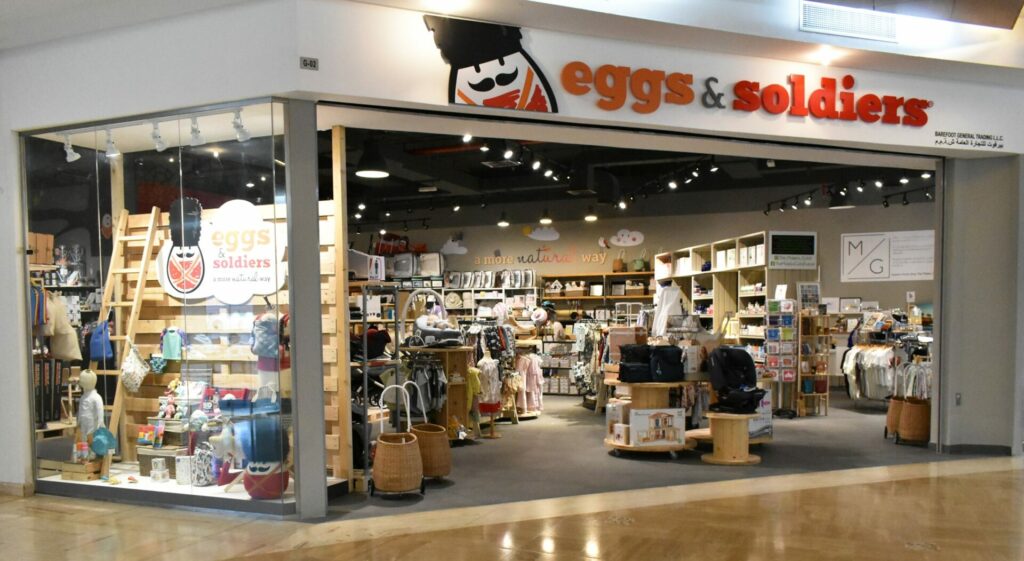 Eggs & Soldiers was founded by a UAE-based mum of four and now has stores across the Emirates in Dubai and Abu Dhabi. Set up to find a 'more natural way' to raise a family, Eggs and Soldiers is on a mission to make eco-conscious baby, child and parent-friendly products more accessible in the region. Their super sustainable products range from cloth nappies to organic skincare, sustainable toys and reusable foodware. When it comes to back-to-school goodies there's a selection of backpacks in kid-friendly designs from AED105, as well as lunch packs, iron-on labels, toddler and kids' shoes, sunscreen and more.
eggsnsoldiers.com
Happy Bees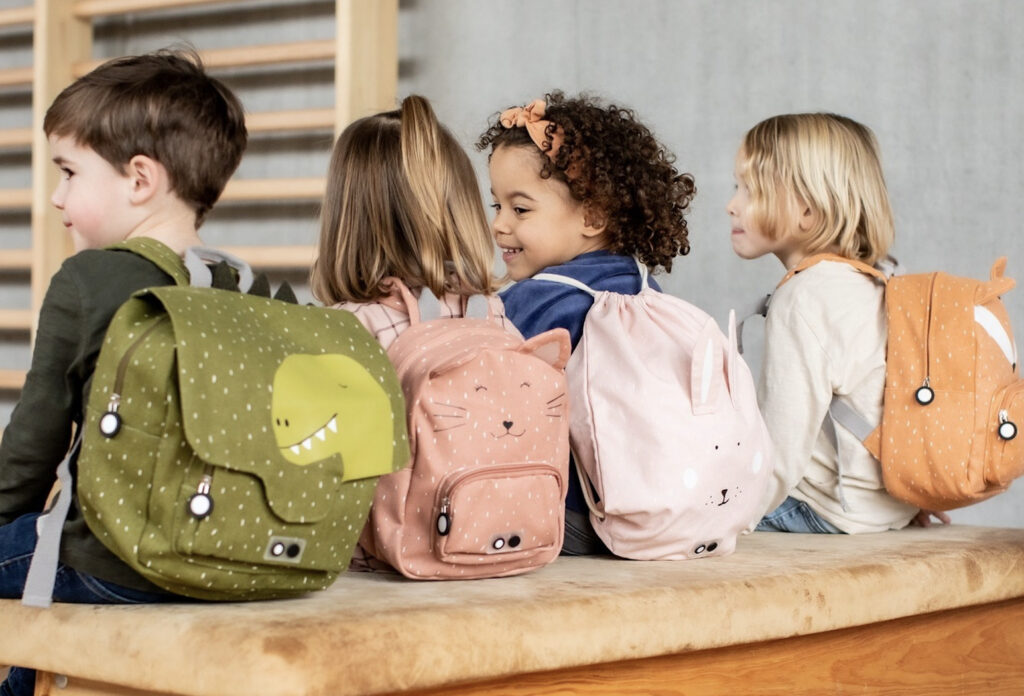 Happy Bees' sells everything from clothes to gifts, strollers and highchairs all with a mission to 'provide eco-friendly alternatives to parents and be safe for little ones and our planet'. When it comes to back-to-school stuff, there's lots on offer, too. The range includes thermal lunch bags, bottles, lunch boxes and more – all in a range of designs such as polar bears, lions, rabbits and other cute patterns.
Products are shipped using kraft paper bags and compostable tissue paper sourced from a sustainably managed forest and printed with soy-based inks, too. The name isn't just a cute one either, it comes from the important impact that bees have on the environment. The company is committed to help saving bees by donating part of its annual profits to sponsoring 2,000 bees at an organic beehive in France.
happybees.shop
Made by Nature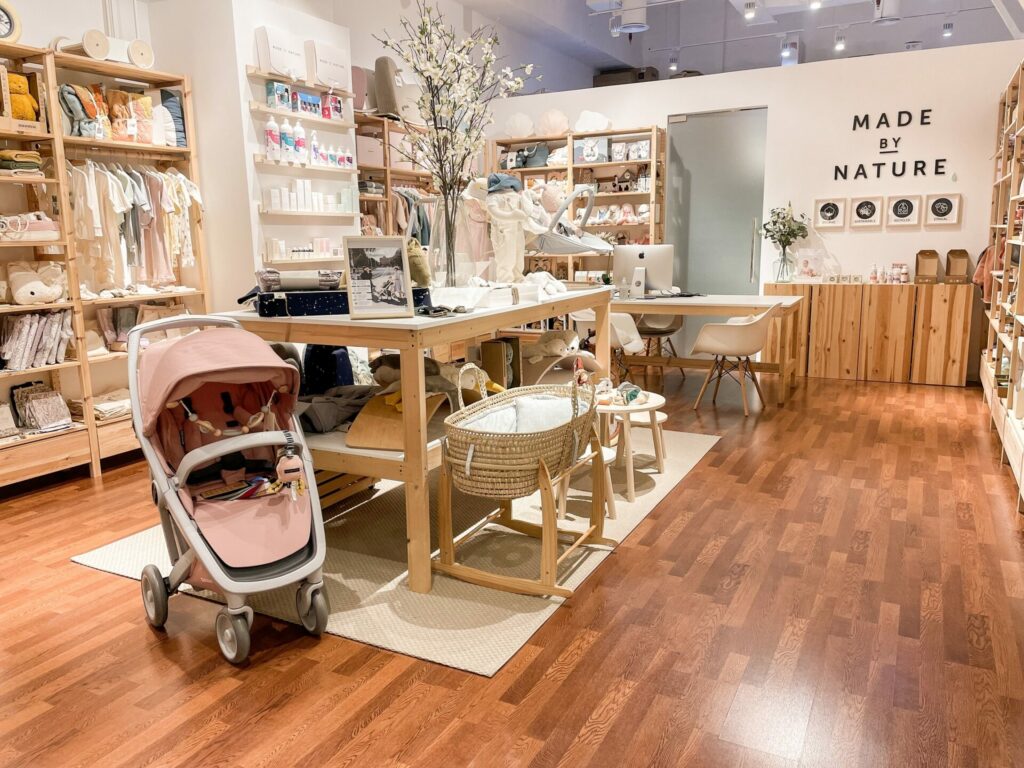 There's a full back-to-school section at Made By Nature, a UAE family concept store in DIFC and the Dubai Mall that promises 'sustainable brands and nothing more'. Made By Nature uses organic cotton grown with no harmful chemicals, sustainable materials to ensure protection of natural resources and recycled materials to reduce waste. It also supports communities with fair work environments. The back-to-school range includes lunch boxes, lunch bags, pencil cases, water bottles with designs including shooting stars, horses, unicorns, woodland animals and plenty of neutral colours. Prices start at AED99 for water bottles and AED130 for lunch boxes.
madebynatureme.com
Mama's Love Kids
Set up in 2020, this UAE family-run company prides itself on 'sustainability, style, community, and thoughtful design'. This concept store can be found at Mercato Mall, with pop-ups at various locations such as Ripe Market and Nakheel Mall, and sells a range of sustainable products, from organic muslin rompers to tableware. Mama's Love Kids promises 'modern, eco-friendly, ethically made' items, and sells everything from fashion and beachwear to items for newborns.
Popular items include jelly sandals, made with 100 percent eco-friendly silicon, in a range of kids' and adults' sizes as well as bamboo plates (from AED79) and a sustainable kids' clothing line that is made in the UAE from local makers in Al Fahidi, Satwa and Sharjah. Other brands are sourced ethically from around the globe.
@mamaslovekids.uae
Sweet Pea
Sweet Pea is a dedicated kids' store stocking products eco-friendly brands from around the world from newborns to 12-year-olds. The team at Sweet Pea promises products that are chosen 'with an eye for quality, longevity, sustainability and ethical production, as well as playful design to make you smile'. The majority of toys are wood, from sustainable sources, to cut down on plastic waste, while there's a range of mealtime essentials by Dantoy, a Danish company making sustainable tableware made from recyclable bioplastic. Back-to-school products include stationery, bag tags and more, starting from AED30. There's also same-day delivery in the UAE for any last-minute purchases.
sweetpea.ae
Lory Lux
Lory Lux was set up in Dubai post-pandemic with the aim of providing a more sustainable way of shopping for parents in the UAE. All Lory Lux jewellery and accessories are made from natural cork, a renewable, biodegradable resource, while clothing is made from organic cotton, linen and tencel. Products come in neutral, natural colours such as tans and beige, while there are a range of duffle bags and backpacks (from AED90) and hair scrunchies (AED35).
lorylux.com
The Green Ecostore
The Green Ecostore, launched in the UAE in 2009 is a one-stop-shop for everything eco from children's wear to cleaning products. The Dubai-based company sources sustainable items, promising more than 200 'affordable, environmentally safe, earth-friendly products'. There's a range of notebooks, lunch boxes, backpacks and more in bright colours and fun patterns. Kids' lunch sack designs come in options such as dogs and owls and start at AED60, while bear print sketch books start at AED25 and vibrant stainless-steel bottles start at AED60.
thegreenecostore.com