With global attention focussed on the state of our planet and the possibilities we have as individuals to make a difference, more people than ever are shifting to conscious consumerism. Propelled by an increasing awareness that the fashion industry is one of the most polluting in the world, wardrobes are often one of the first and easiest places to start.
But the idea of creating an ethical or slow wardrobe, and making consistent sustainable fashion choices is without doubt, a daunting one. Is there a handbook, a course to follow, what are the protocols? What if you love a good trend and follow the next big fashion item with the hope it reaches a more 'affordable' high-street brand…or dare we say it…'fast fashion' retailer?
There are so many questions now being asked around this morally important subject. People want to know where their clothes are being sourced, how they're made and more importantly – the impact they are having on the environment and future of the planet.
And these consumer questions are beginning to drive home change in the industry. An increasing number of brands have started to include sustainability on their agendas as unethical manufacturing processes become more and more taboo. High street brands from H&M to Zara are showcasing ethical ranges and it's not without reason when you look at the statistics. Forbes found that  62 per cent of Gen Z prefer to buy from sustainable brands.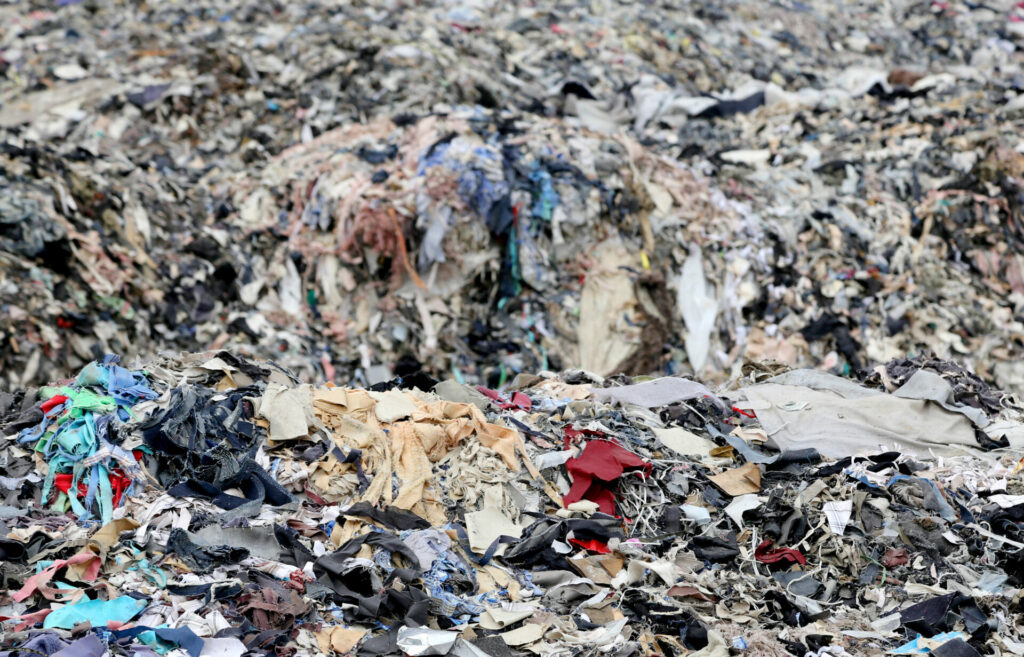 So where can you, the individual, start to make a difference?
We've put together five simple steps to get you on the road to a more sustainable fashion future.
The #30Wears Test
If you're not going to get AT LEAST 30 wears out of it – then think twice! This is a sweeping slow-fashion campaign originally launched by climate and fashion activist – Livia Firth in 2016, which started with a simple question – 'Will I wear this at least 30 times, before throwing it out?' Her aim was to increase consumers' awareness towards the problem of waste relating to the fashion industry. Practice this and it's likely you will get joy and satisfaction in investing in something you will cherish. Try it – it's a fantastic way to start building up a sustainable slow wardrobe.
Repair and Renovate
We're not talking about your living space here. We're talking about upcycling the existing clothes, shoes and accessories in your wardrobe. When something rips or breaks – don't let the bin be the first thing you reach for. Dig out the sewing kit – or if a needle and thread isn't your thing – find a professional tailor you can trust to bring your clothes back to life. Maybe you have a dress that no longer fits. Why not turn it into a top? Or you've outgrown the dress; you feel it's too dated? Turn it into a skirt by cutting off the bodice and adding a new elastic waistband. The possibilities are endless and with the help of an experienced tailor, your clothes can have a new lease of life, and in turn a sustainable one.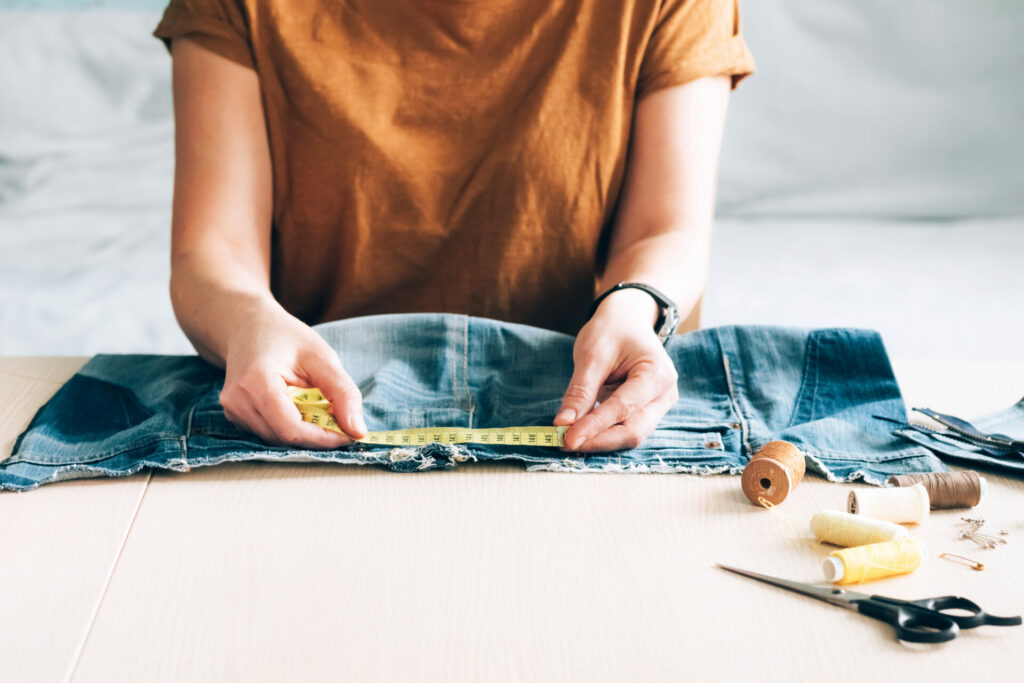 Buy Cheap, Buy Twice
We've all heard that age-old saying above, and let's be honest – it's true. When you do the maths, more sustainable fashion choices will cost more but in the long run they will last longer and leave a smaller carbon footprint. By strategically buying less and investing in brands with ethical goals as part of their make-up, you'll be on the right road to building a slow wardrobe and having overall a better morale compass.
Thrift Shopping
Thrift shopping is unsurprisingly, going through a whole new wave of popularism. It's eco-friendly, affordable, sustainable, fun, plus the chances of finding that unique piece of vintage and pre-loved clothing is tenfold. The accessibility to thrifting has increased, even here in the UAE with places like Thrift for Good now available to donate your unwanted clothes towards a good cause. That old saying – 'one woman's trash is another woman's treasure' comes to mind and all with a positive impact to the environment. Another good tip you could try: every time you invest in something new, donate something old like a 'one in, one-out' policy.
Do Your Research
Thankfully in the age of social media, it's much easier to find out the ethical aims and sustainability goals of fashion brands. Their presence online makes it easier than ever to ask questions. If you're investing in a special purchase and you want to know if the brand aligns with your values and ethical ethos you can ask directly about the working conditions of garment workers, production of textiles, water consumption and their carbon footprint. By asking questions and doing some homework, you'll soon have a list of brands you'll want to support for their coveted items as well as their low impact.
'Sustainable fashion is not a trend, but the future' – Antonia Böhlke