Although serious strides have been taken in the sustainable bags sector, sifting through the endless plastic and leather options to get to the ethical vegan options is still a challenge. PETA (People for the Ethical Treatment of Animals) estimates that over one billion animals are killed for their skins every year to satisfy the appetite of accessory consumerism.
And it's not just an ethical quandary, once animal skin is processed into leather, it can take more than a century to begin breaking down. During its time in landfill, leather releases toxic chemicals into soil and groundwater, causing on-going environmental contamination.
Fortunately, vegan leather – much like the lifestyle – is in right now. Veganism in all its forms is trendy and here to stay. Faux vegan leather alternatives are designed using an array of materials such as natural cork, Pinatex (pineapple leather), recycled rubber, cactus, apple and fungi leather plus organic waxed cotton patent leather. It's worth mentioning though, to try and avoid vegan leather that is solely made from plastic – 'pleather' or PVC (polyvinyl chloride). These are made with fossil fuels, using a barrage of chemicals. They are therefore non-biodegradable resulting in microplastics that are ingested by fish and other animals.
Read on to discover some of the ethical brands leading the way in the vegan leather bags and accessories space. From wallets and handbags to backpacks and briefcases – there's something for everyone.
Luxtra London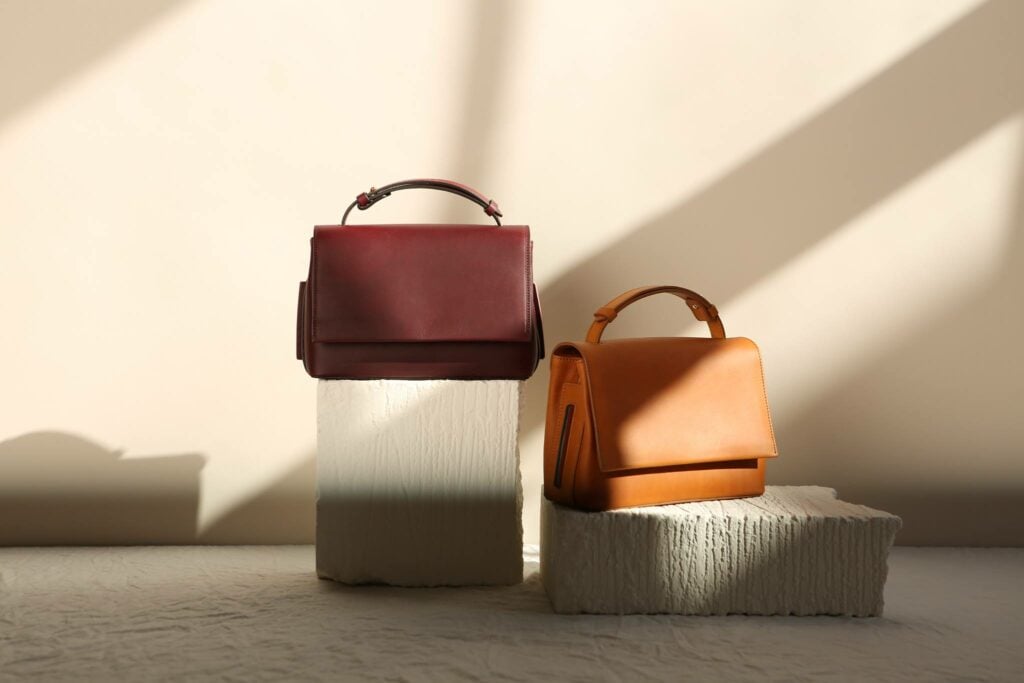 Luxtra, which stands for 'luxury transformed', is a PETA-approved vegan accessory brand creating sustainably minded vegan bags, backpacks, wallets and small accessories – all of which are handcrafted in Italy. Founded by serial ethical entrepreneur Jessica Kruger in 2018, it was awarded a B Corporation certificate in 2020, meaning it meets the highest standards of social and environmental impact. Luxtra London works with the most innovative and pioneering cruelty-free materials available on the market including leather made from apples, pineapples, cactus and corn. The brand is creating a legacy of change, bringing their elegant and understated aesthetic to customers and creating a cleaner, greener planet.
Matt & Nat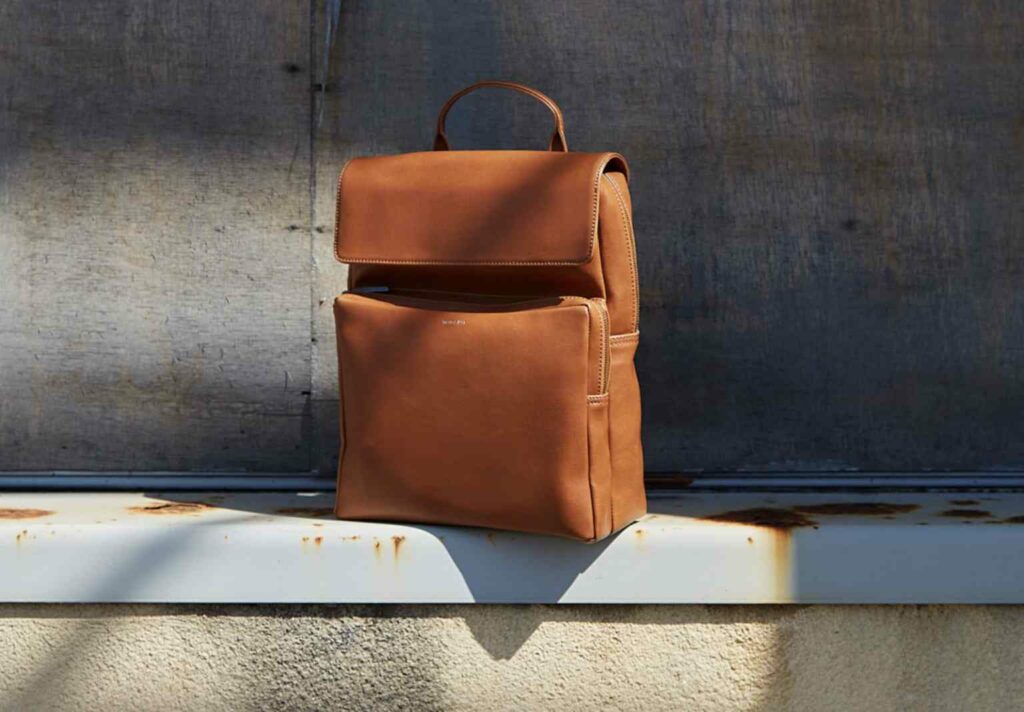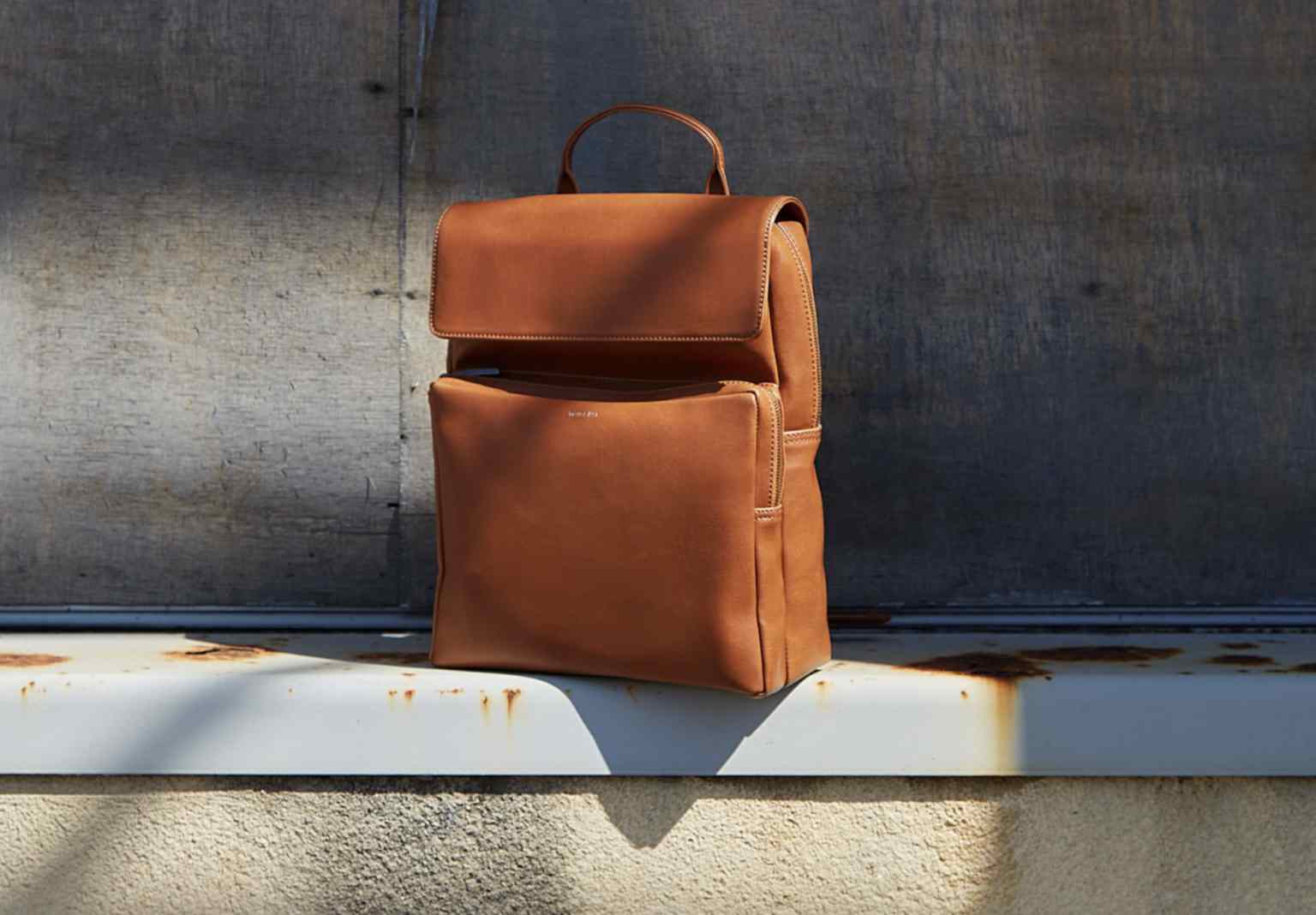 Originating from Montreal in 1995, Matt & Nat value social responsibility, inclusiveness, integrity, excellence and authenticity and have committed to not using leather or any other animal-based materials in their designs. Their vast accessory collection includes totes, briefcases, belt bags, crossbody's, diaper bags, wallets, weekenders, bucket bags and clutches to name but a few, designed in an array of different vegan materials including nylon, cardboard, rubber, cork and windshield resins. Remarkably, they recycle over nine million plastic bottles annually in the manufacturing of their bags and since 2007 only use linings in their products solely made of 100% recycled plastic bottles.
Lawful London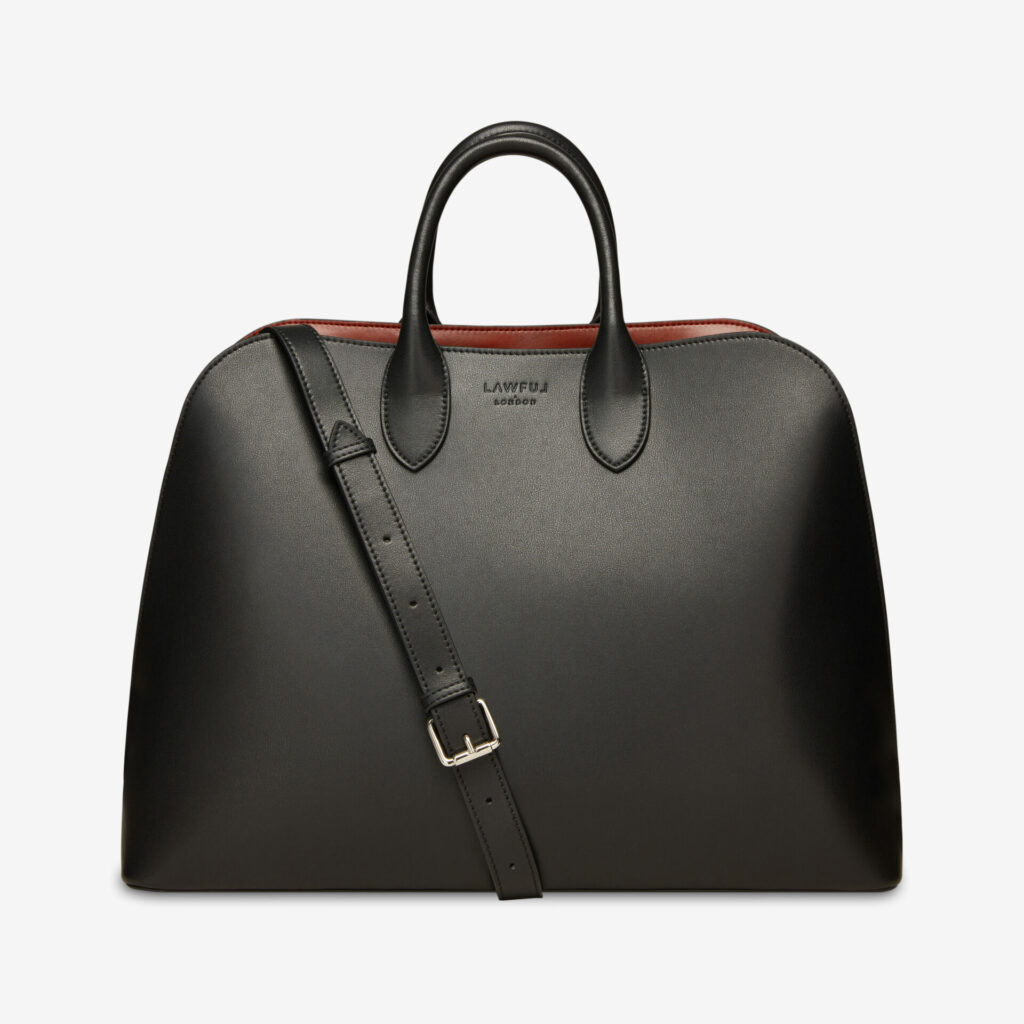 Lawful London is a timeless, cruelty-free fashion house that takes conventional handbag styles and enhances their capabilities, while refusing to compromise on ethics. The Classic Collection from the brand and their first range, including three contemporary, minimalist styles, are made from cruelty-free vegan leather (PETA-approved) and are also eco-friendly (PVC-free). Combining functional features, such as slip pockets, laptop sleeves, detachable straps and bottles holders, the range is ideal for well-heeled travellers. Each Lawful London bag is designed with the three components of aesthetics, ethics and functionality in mind.
Thalie Paris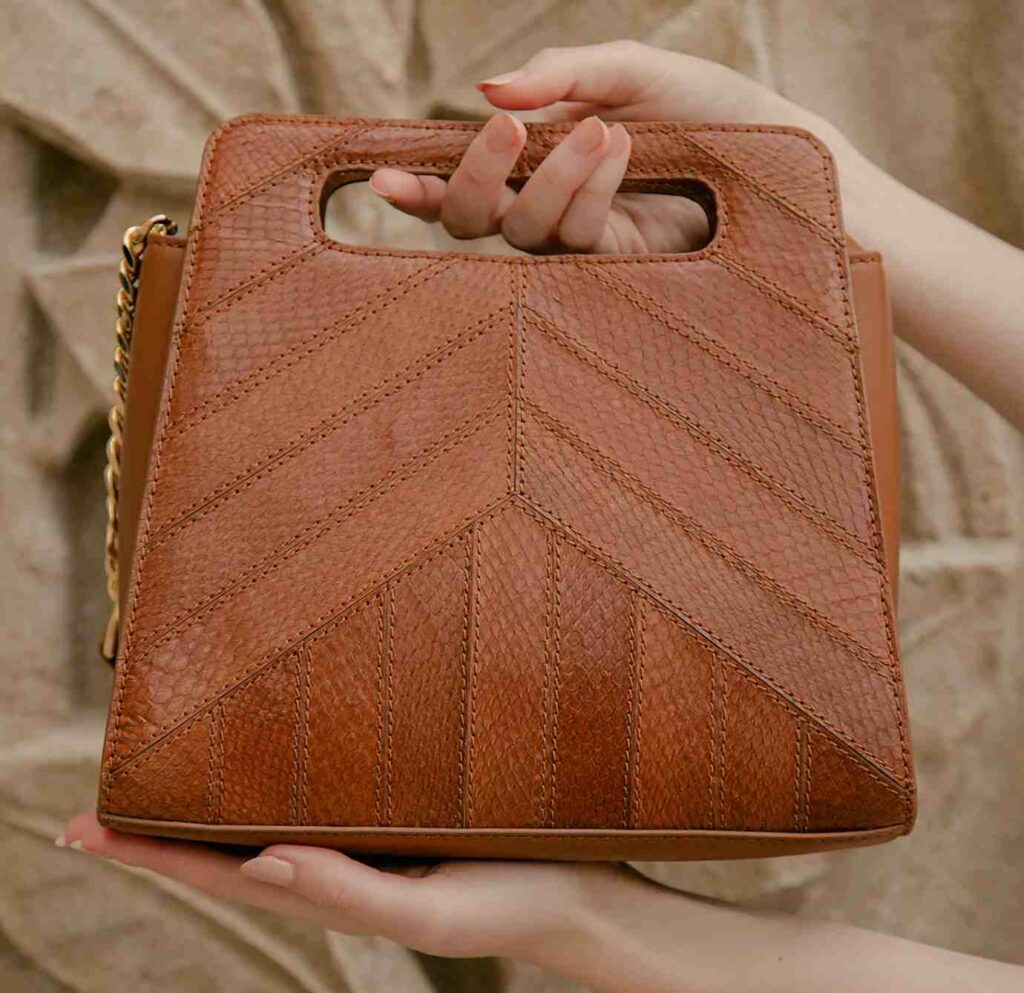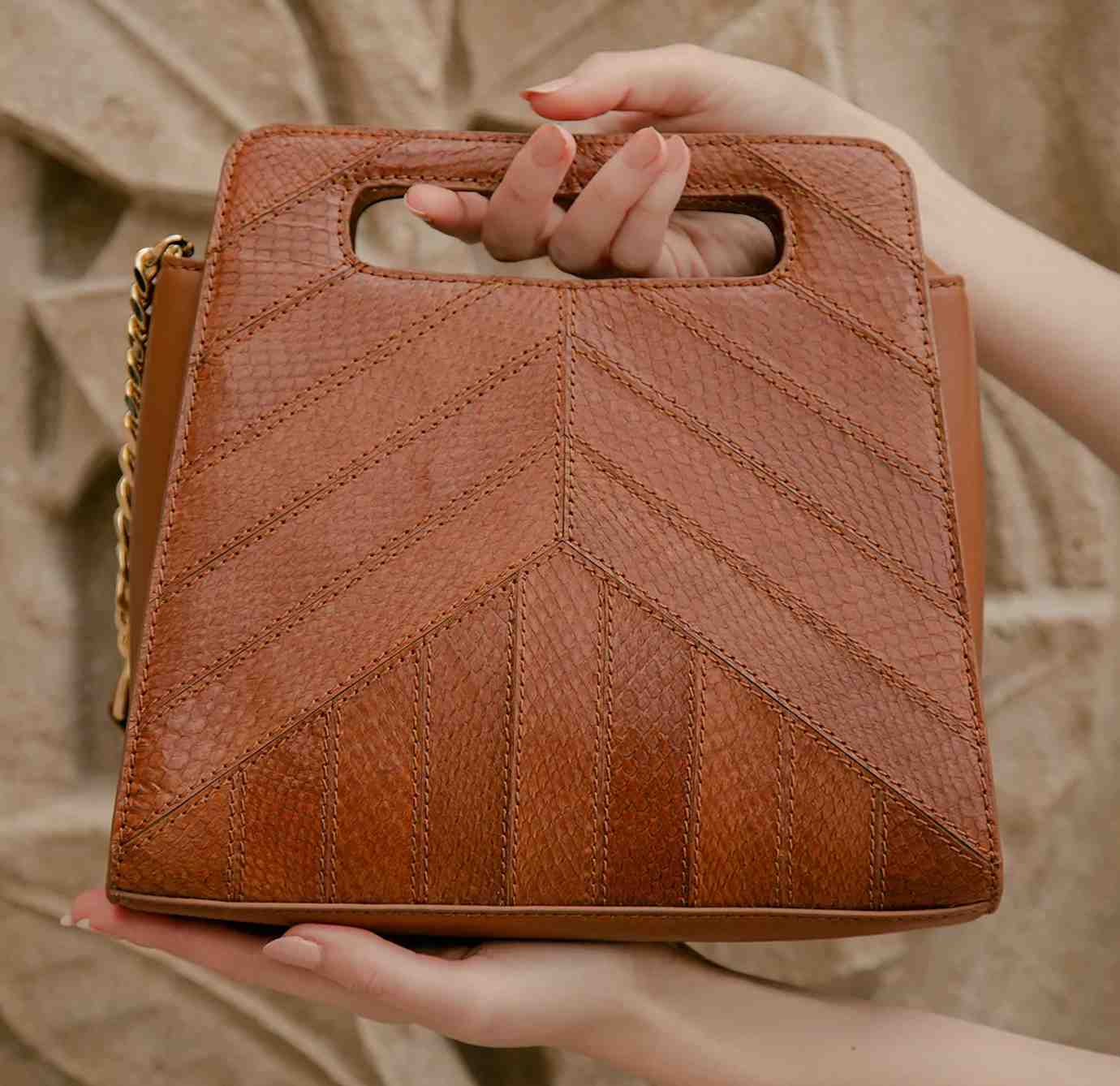 Thalie Paris is a PETA certified, Parisian eco-luxury brand founded in 2020, which creates sustainable handcrafted vegan bags all made entirely in France, reducing their carbon footprint. Fashionable, luxurious, durable and high-end, Thalie Paris is a brand strongly orientated towards sustainability from start to finish.
Their Sushi Collection is made of Ictyos Squama Luxe that comes from the recycling of salmon leather from agro-food industries and French sushi restaurants. Cactus leather – which is a PETA approved vegan material that consumes little water and is durable – is used in their bags as an innovative alternative material to leather. In addition, their Upcycled collection is manufactured from dormant stocks of leather tanneries in the luxury good industry which otherwise might end up in landfills. Redefining 'waste' through the upcycle of a high value product like leather is an important part of their strategy to make the fashion industry more sustainable.
Available in the UAE at plaintiger.co
Santos by Monica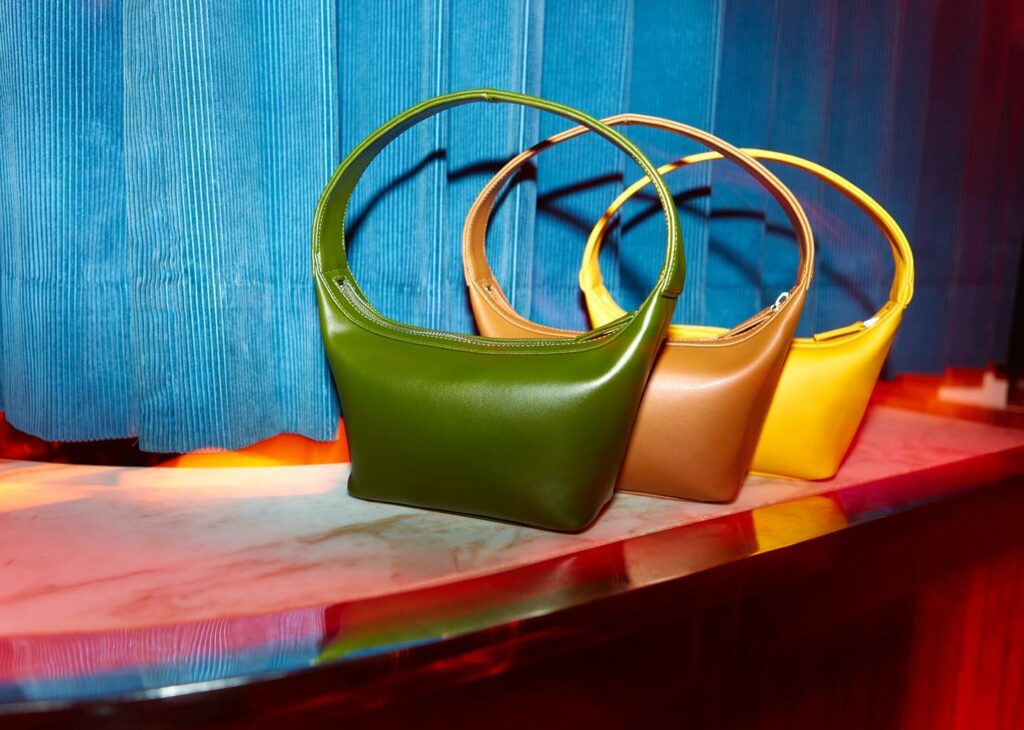 Founded by Monica Agave in 2020, Santos by Monica is a sustainable fashion brand that produces 100 per cent vegan handbags made from cactus fibres ethically sourced from Mexico. Developed between New York City and Puerto Rico, the brand fuses fashion, art and design with sustainability while educating consumers on consumption and resources used by the fashion industry.
The cactus-based biomaterial used in the majority of their handbags has the feel and look of traditional leather, but is much more ecological, using 1/5th of the amount of water needed to produce animal leather. It is partially biodegradable, long lasting, and limited edition. Additionally, for every item sold, they plant a tree with One Tree Planted as a way to give back.
Hozen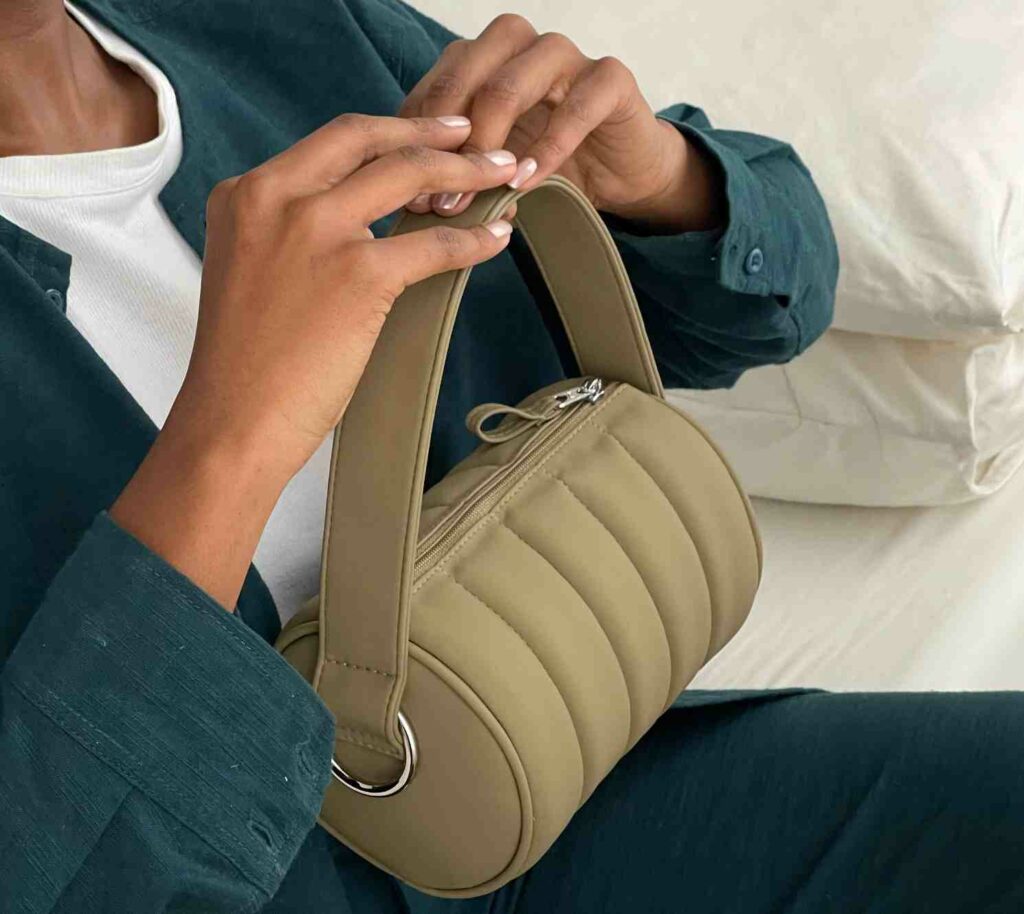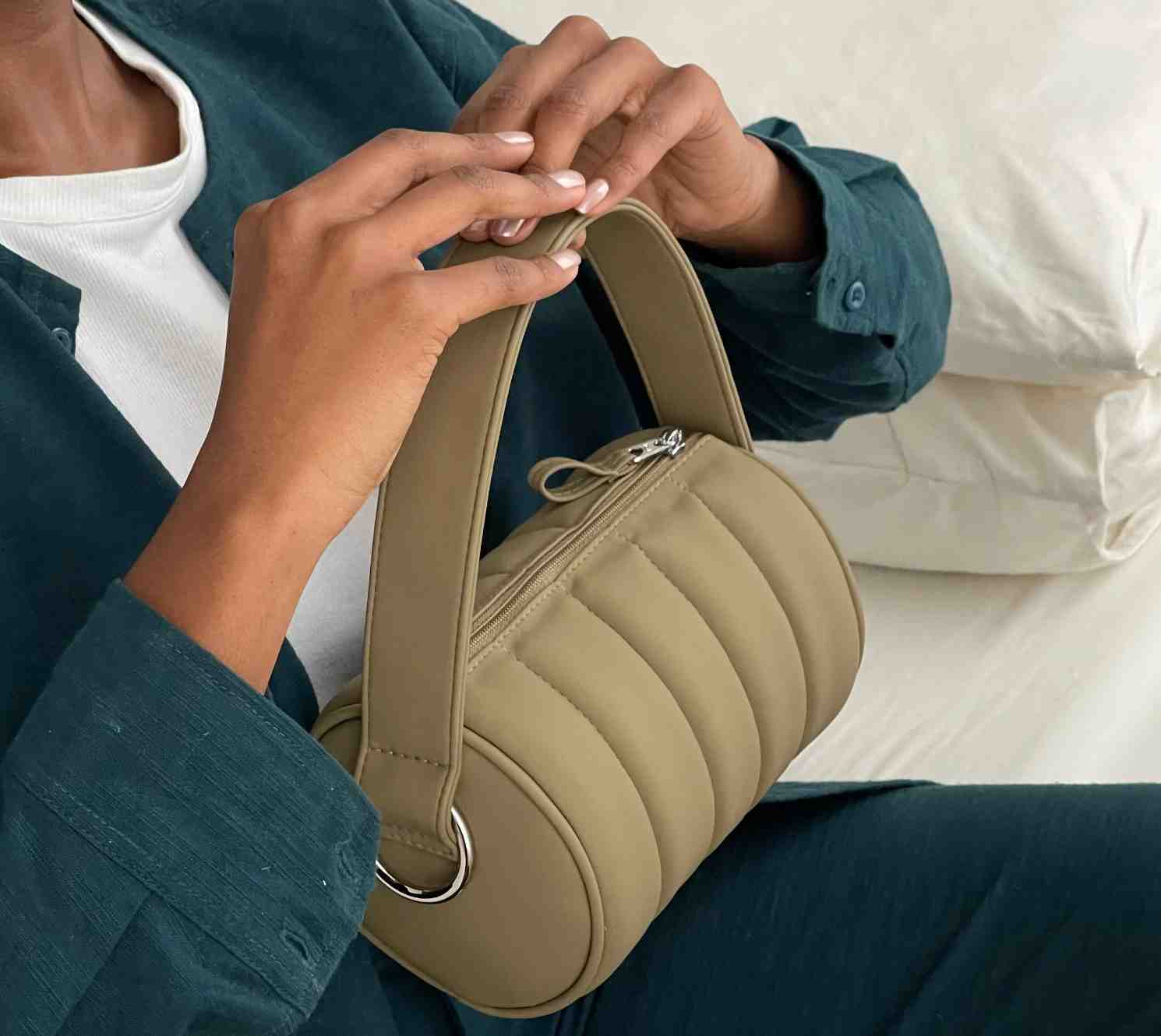 Hozen is a PETA-approved vegan accessory brand founded in 2018 with a simple mission to bring form, function and fairness to the accessories space. They run a small batch production from a fair wage factory in Los Angeles and only use eco-friendly, plant-based and recycled materials in their bags and packaging. In an effort to minimize material waste and as part of the C02 Neutral Climate Initiative, Hozen relies on carbon offsets to counteract the environmental cost of shipping raw materials and the final products, as well as their web operations. Preserving the planet is a top priority for Hozen as well as supporting many charities including Mercy for Animals.