'Fashion is one of the world's greatest art forms. After all, you can tell a lot about a person just from their clothes and accessories. But this freedom of expression should not come at the expense of mother earth.'
Simy Jose Hammer, founder of slow-fashion label Sustainably U, is on a mission to change the way that clothing is designed, produced, worn and enjoyed.
Launched in the UAE in September 2022, Sustainably U promotes the benefits of a 'lean' wardrobe. Designed by Hammer and handcrafted in the UAE, the minimalist pieces are produced in small batches and made with ethical and locally sourced materials.
Functional, flattering, long-lasting and suitable to be worn throughout the year, each piece fits together seamlessly and everything comes with a two-year warranty and free repairs.
The lifecycle of each item is then extended even further through the brand's partnership with local charity Thrift for Good. Any donated Sustainably U items are resold, upcycled or recycled, and in reward customers get 15 percent back in store credit.
With 92 million tonnes of textile waste going to landfill every year, and around 10 percent of global greenhouse gas emissions caused by the production of materials and packaging for the fashion industry, Hammer hopes that her efforts will generate impactful change and encourage other brands to join the ethical, regenerative fashion movement. 
'Earth has limited resources, so the only way to save ourselves from extinction is to learn to live more sustainably,' she says.
'Our mindless consumption of poor-quality clothing has caused the fashion industry to become one of the world's biggest pollutants, but I believe I can make an impact and help bring about change. Like Mother Teresa said: "I alone cannot change the world, but I can cast a stone across the waters to create many ripples".'
Here are some of our favourites from their latest collection…
The Sustainably U Collection
Boss Lady – Green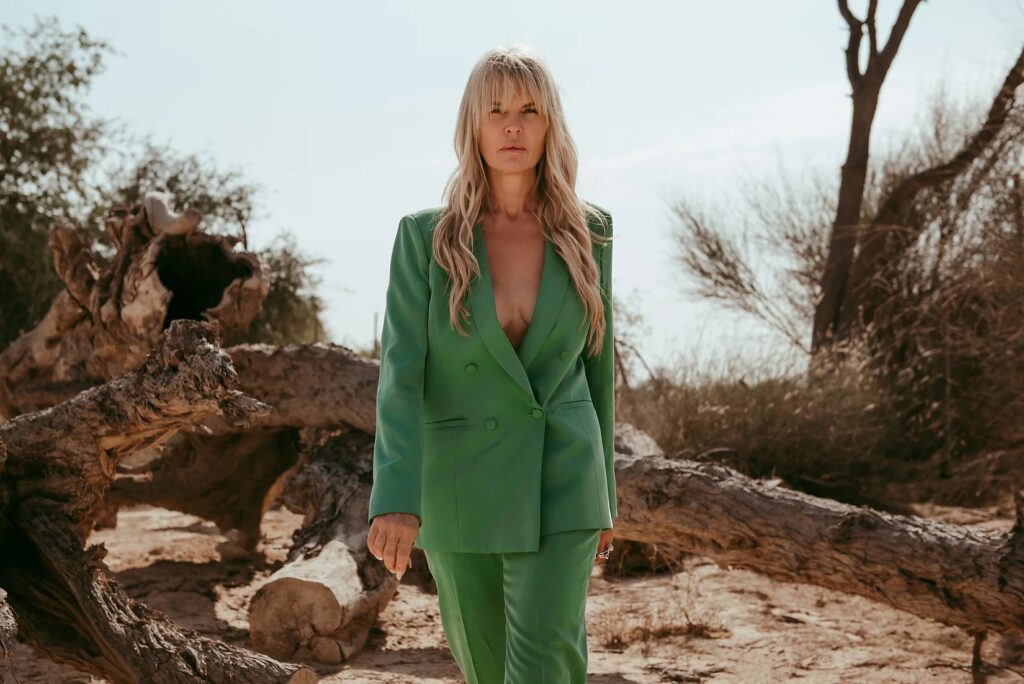 Made from certified Tencel Lyocell – a fibre sustainable harvested from eucalyptus trees – and dead stock silk, this Boss Lady suit in green is sure to have you turning heads. Whether you're stepping into an important business meeting or attending a glamorous event, this custom-made, double-breasted suit will make you feel unstoppable. Available in oversized or tailored in six colours including, red, navy blue and black.
Boss Lady – Green AED1,799.

Amelia Set With Sleeve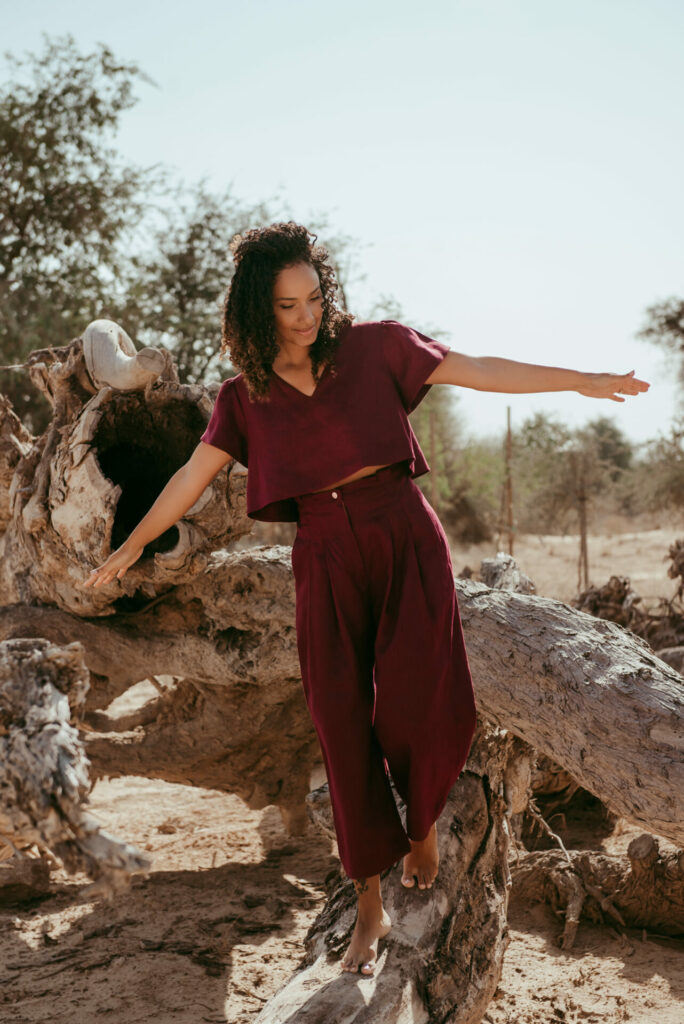 With a pleated high-waist and wide-leg fit, these pants work for both casual or formal events. Made from sustainable Irish linen, these trousers are super-comfy and exceptionally flattering, with the elegant, pleated high-waist elongating your legs and accentuating your figure.
Amelia Set with Sleeve AED650.
Aabha Dress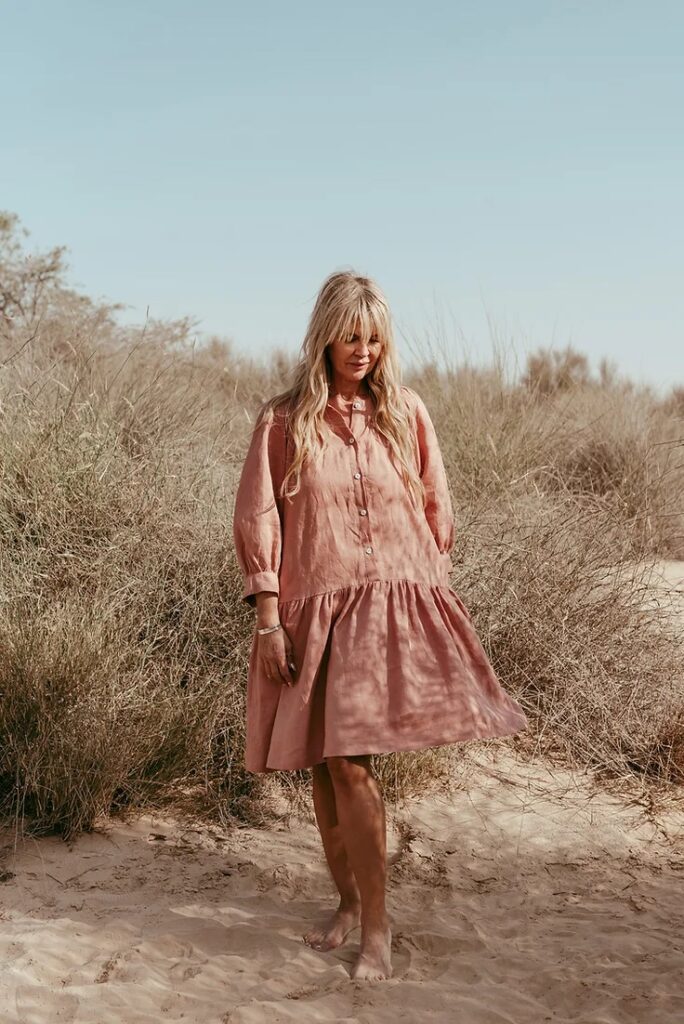 Perfect for brunch, breakfast dates or beach days, the Aabha dress in linen is flowy, breathable and specifically designed for the UAE's sizzling climate. Handmade in the emirates, this timeless dress complements sun-kissed skin. Add a statement bag to complete the look.
Available in brown or navy.
Aabha AED511
Alivia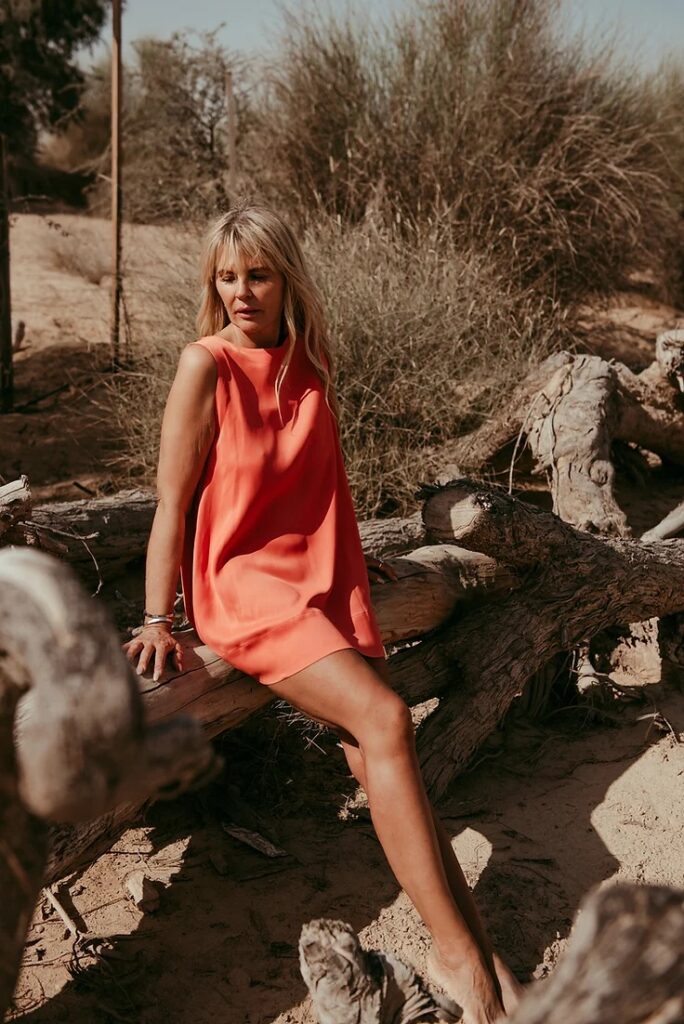 This timeless piece is handcrafted in Tencel with pockets for a breathable, flowy experience. Whether you are styling this for an evening out or a day at the office, it is an easy-to-wear wardrobe staple that is sure to bring endless compliments.
Alivia AED450
Abida Abaya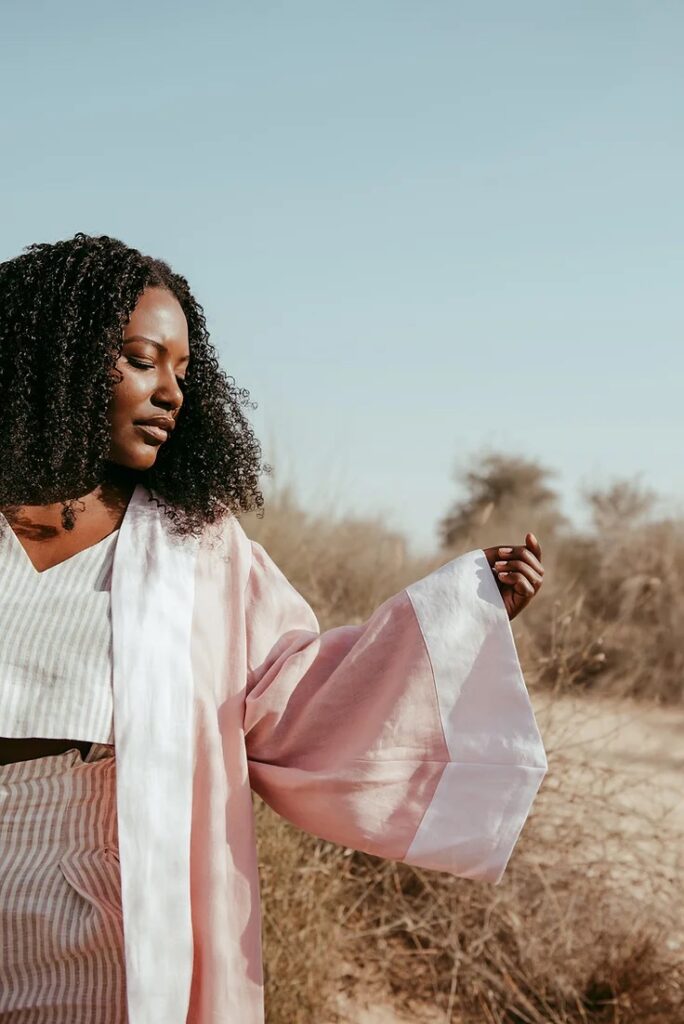 This statement, kimono-style abaya from sustainably u is so versatile and stylish you won't ever want to take it off. The flowing floor-length silhouette is handcrafted from Italian linen with pockets for comfort. Choose from four gorgeous colours, including black, blue, gold and this stunning pastel pink.
Abida AED650
As all these designs are handcrafted in the UAE and made to order, allow five to seven days for delivery to your doorstep.