Pregnancy is a time in a woman's life when the majority of mothers-to-be outgrow their usual wardrobe. Zippers no longer reach the top, buttons pop and there's no way you're squeezing into what was formerly your oversized, comfy loungewear.
The dramatic body changes felt my many can often mean shelling out for a whole new wardrobe – for a relatively short period of time. But a growing baby belly doesn't always have to mean growing your carbon footprint too. There are plenty of ways to maintain your impeccable sustainability credentials for the nine months and beyond.
While you will likely still be able to wear items that you already have in your own wardrobe, those ladies with jobs that require a certain dress code will likely have to make space in their closets for new comfy work clothes. That's when outfit repeating throughout the trimesters becomes the name of the game, ensuring good use from any new purchases. Repeatedly wearing the same items will not only make the most of your sustainable maternity wear but will also save your pennies.
While this article focuses on some great eco-friendly maternity brands, lets also not forget one of the most sustainable ways to help the environment – borrow second-hand maternity clothing from fellow mama friends! Chances are your girlfriends will have previous pregnancy pieces lingering at the back of their wardrobes and people usually love offering up their maternity and baby items.
Pregnancy is an exciting time, but it can also be a tough journey. You want to be good to yourself and your wardrobe should not add to any unnecessary stress. So, whether you're in your first trimester or well into your postpartum days, the following sustainable maternity brands offer comfortable, skin-safe and organic clothes with a serious sense of style.
Isabella Oliver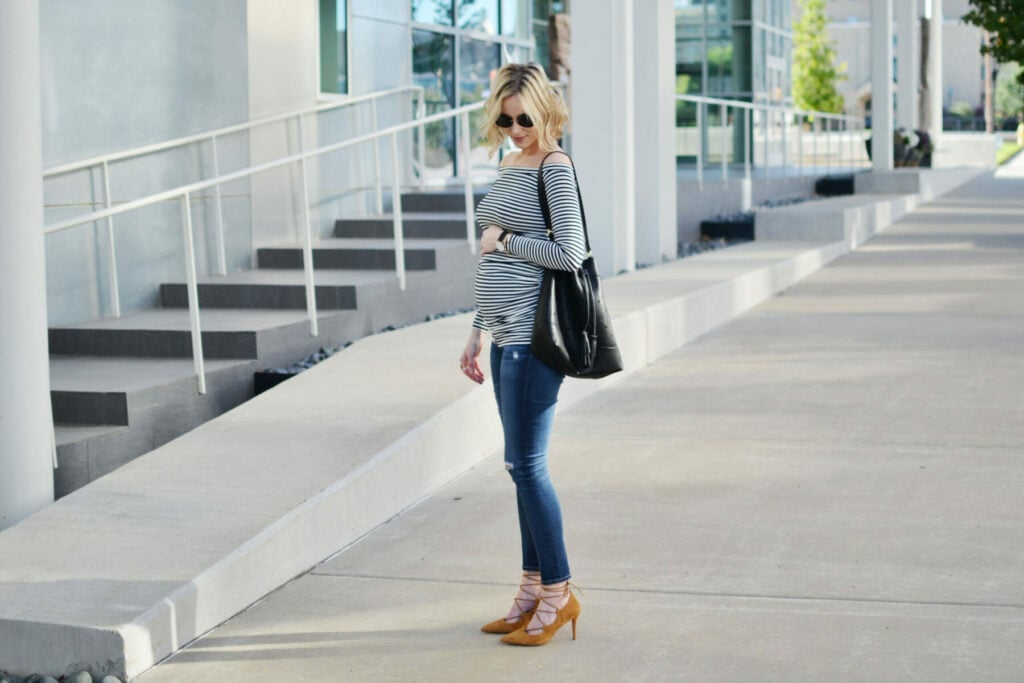 This UK sustainable maternity company comes with an impressive sustainability record. Their ethical maternity capsule collections and pre-loved maternity collections are made from organic and biodegradable fibres that adhere to the highest EU environmental standards.  The brand even picked up the prestigious 2021 United Nations Global Climate Action Awards under the Climate Neutral Now category. The brands stylish and sustainable maternity tops, leggings, dresses, jeans and knitwear are crafted in ethical factories in the UK, Portugal, Romania and Bulgaria with the lowest possible environmental impact.  On top of that, you can send the brand your used maternity clothes to be recycled, re-loved and repurposed and avoid any potential waste.  Isabella Oliver also offers worldwide shipping.
Warp & Weft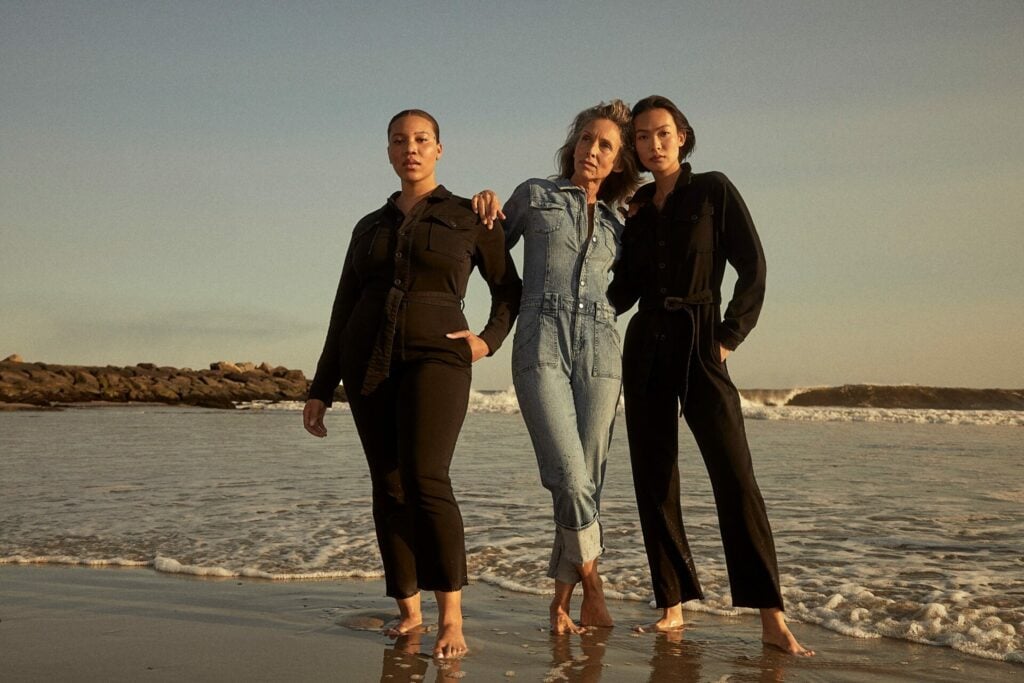 Warp & Weft focus on offering new mums the most comfortable, breathable and easy-to-wear jeans on the market.  While normally, a pair of jeans takes about 1500 gallons of water to produce, Warp & Weft uses only 10 gallons!  Size inclusive and very affordable, the ethical jeans are made locally in the USA with a blend of cotton, modal and lyocell using Energy Saving Technology and recycled water.
Boob Design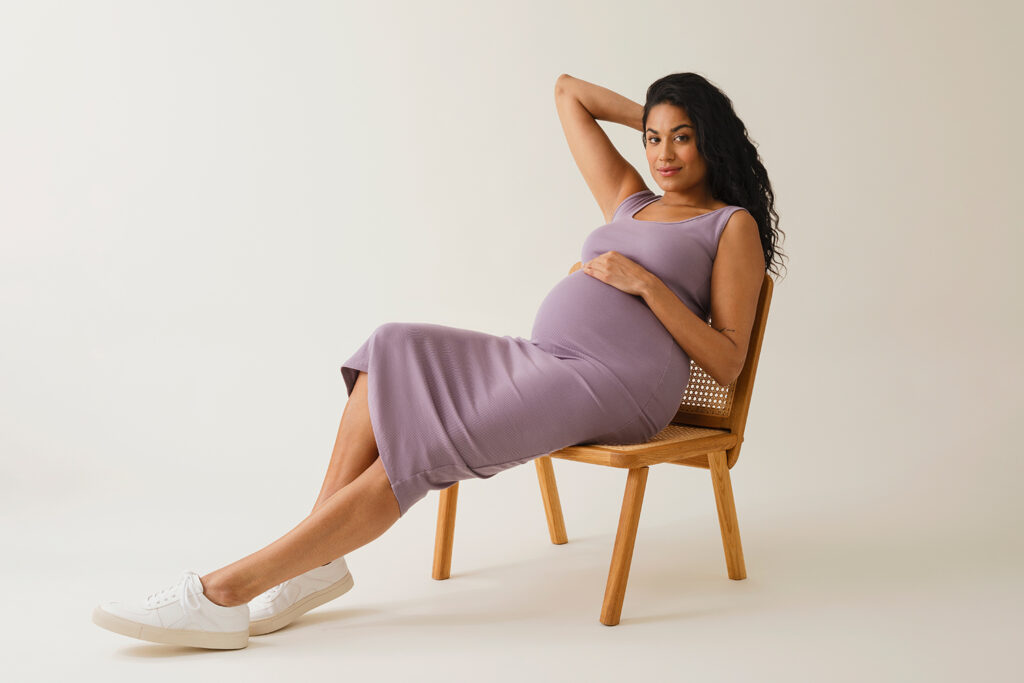 Boob Design is one of the best organic maternity clothes brands with GOTS-certified sustainable maternity wear for every pregnancy stage.  Think neutral-coloured bras, tops, skirts, leggings, jumpsuits, dresses, swimwear, loungewear and so much more.  Their factories are located in Portugal, Turkey, Italy, Greece, India and Morocco where they use the most incredible organic and regenerated materials.  On top of that, the brand which is located in Sweden, has a stellar rental programme which you can take advantage of if you are based in the European country. The brand also offers worldwide shipping.
Storq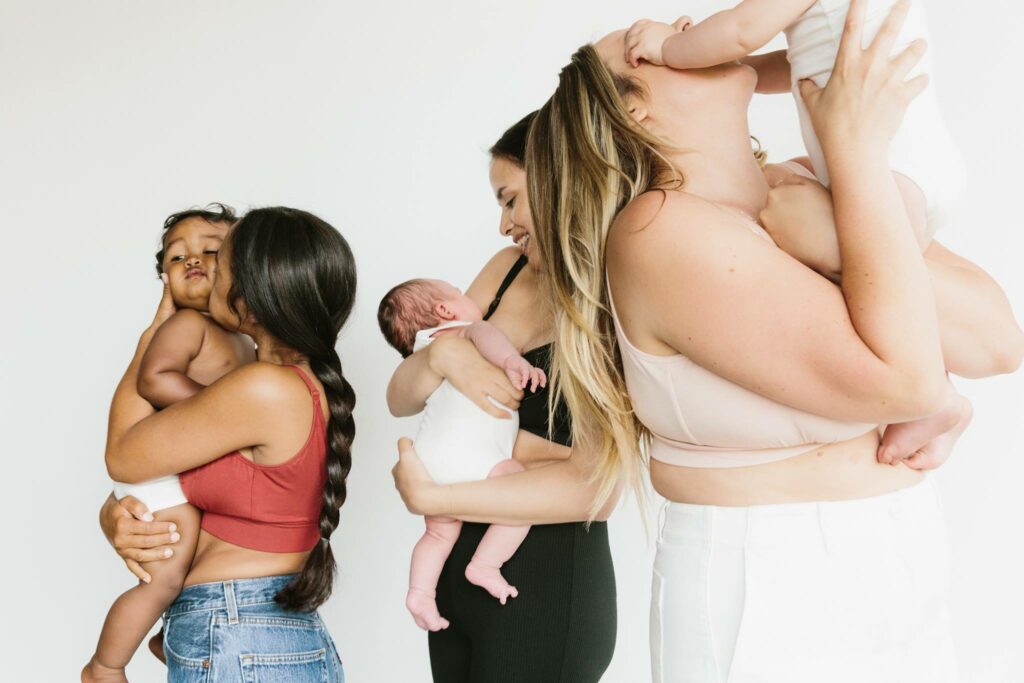 Aside from being one of the most well-known eco-friendly nursing bra brands on this list, Storq also carries a wide range of small-batch sustainable and organic maternity clothes that includes everyday basics and capsule wardrobe collections for expecting mums (great options for workwear also).  Whether you're on your first week or your 40th, their affordable sustainable maternity clothes will help you feel and look as stylish as possible. Their eco fabrics are certified standard 100 by Oeko-Tex® which means that no harmful dyes or chemical will come into contact with your skin.  And when you're ready to kiss your organic maternity wear goodbye, Storq will help you donate them to the Homeless Prenatal Programme in the US.
Christy Dawn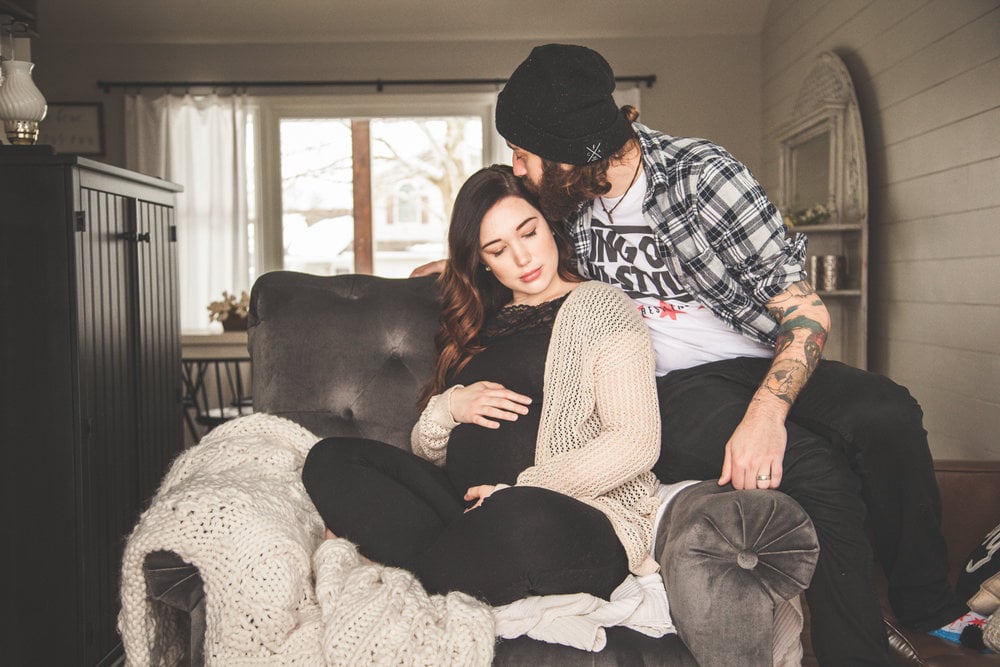 If you are on a quest to find vintage-inspired organic maternity wear, Christy Dawn is the brand for you.  Using a low-waste knitting process and water-based dyes to create their ethical organic maternity clothes locally in LA, the sustainable maternity friendly line features wrap tops and adjustable waists and a slew of loose and flowing fits to keep you and your bump comfy throughout your pregnancy.  Christy Dawn also offers worldwide shipping.
Frugi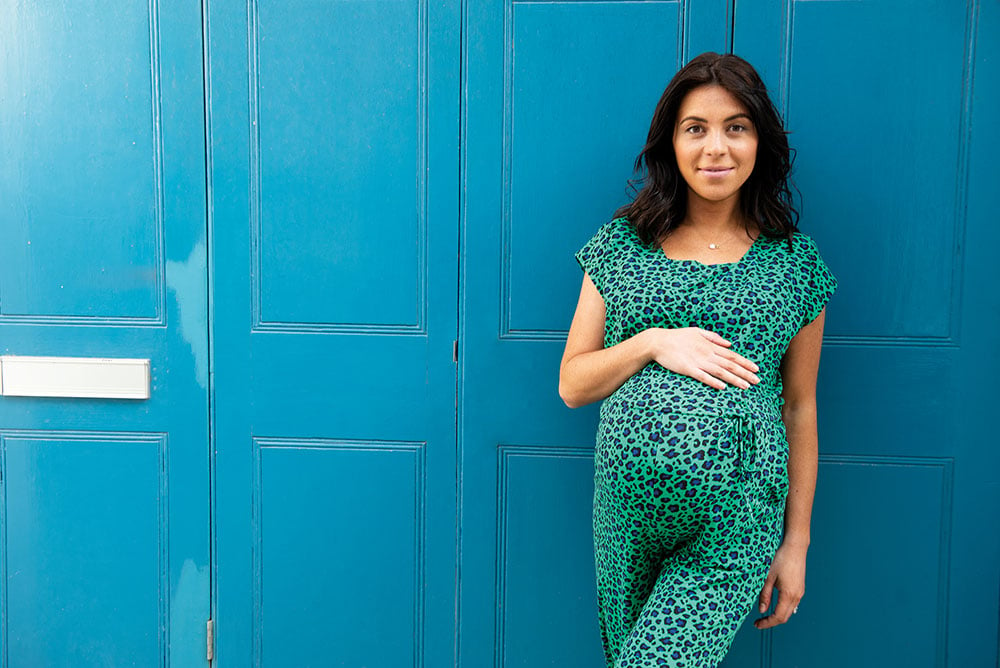 Frugi may be known as a top destination for organic kids clothing that surely passes the test of time, however, they are also one of the best organic maternity clothes brands for comfort-seeking eco mums.  They carry many different maternity and nursing jumpsuits, dresses and tops with elasticated waistbands and handy ties that allow you to adjust around your growing bump as needed for extra comfort.  On top of that, every year the UK sustainable maternity company donates 1per cent of their turnover to charity whether they make a profit or not.  Worldwide shipping is available.
Mamarella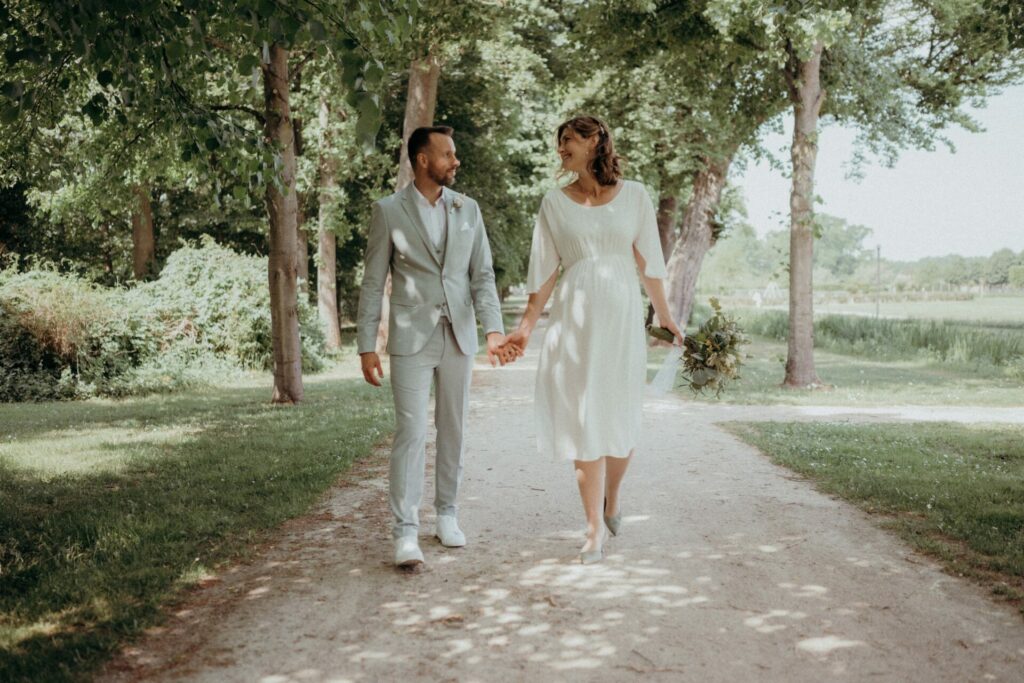 Mamarella aims to kit out mums-to-be with the most stylish and affordable wardrobe staples that will last way beyond your due date.  The European sustainable maternity brand based in Germany, has more than 15 different clothing categories featuring wear-me-everywhere styles with special materials and clever cuts including organic jersey joggers, ecovero nursing shirts and many more sustainable viscose and organic cotton options to choose from.  The also offer worldwide shipping.
Joli Bump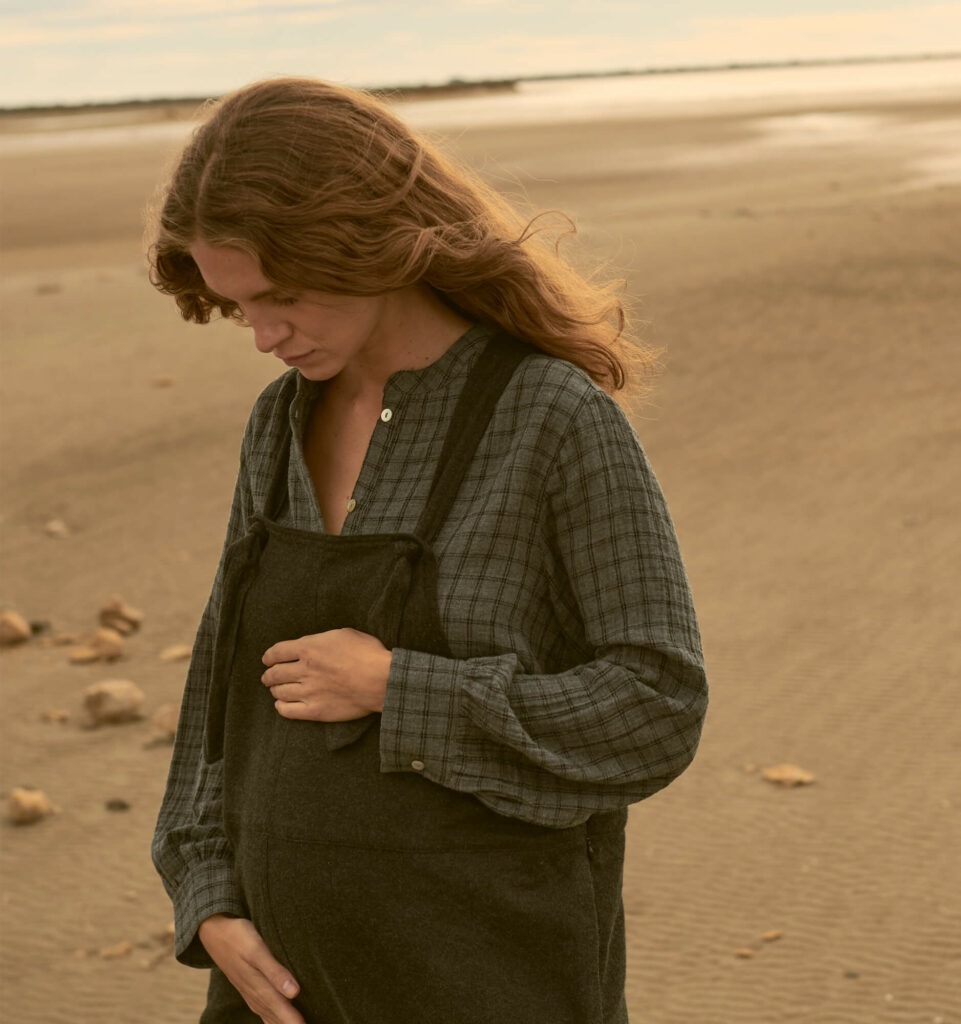 Joli Bump is a top destination for sustainable maternity wear to opt for before, during and after pregnancy.  These beautiful pieces are ethically made from natural sustainable eco-responsible Oeko-Tex certified fibres.  Designed in France and produced in Portugal, Joli Bump's eco collections include bump-friendly jackets and tops to leggings, swimwear, dresses, underwear and nightwear – just to name a few categories.  However, the highlight is definitely their striped top line that's ideal for mums that wish to breastfeed.  Joli Bump offers worldwide shipping.