Buy nothing for a whole day? I mean, how hard can that be, I thought when I saw that November 25 had been designated as Buy Nothing Day. But then I remembered my shopping binges which can get a little out of control.
Like everything else in my life, when it comes to retail I'm an all or nothing kind of girl. During lockdown, when we all started buying more stuff online, I probably contributed a substantial sum to Jeff Bezos's pension with the number of Amazon boxes which arrived each week. Everything from the perfect mascara to a new Mulberry silk pillow, which pledged to help banish wrinkles, to the latest Lego Star Wars model for my youngest son arrived at my door with a click of my mouse.
Then there was the time I got so excited about being invited to the first Christmas party in years post-lockdown that I ended up all giddy and tap-happy with the plastic on Instagram and ended up with a room full of sparkly jumpsuits and dresses. I did send most of them back but I didn't learn my lesson and memories of that shopping high had my fingers itching for my credit card for months.
So I should be happy that this special retail detox is here – and why not spread Buy Nothing Day over three days rather than just the one? That way I can really prove (mostly to myself) that I am unequivocally not a shopaholic.
Same Day Different Values
The first Buy Nothing Day originated in Canada in September 1992 by artist Ted Dave 'as a day for society to examine the issue of overconsumption.' Five years later, it was moved to the Friday after Thanksgiving, also designated 'Black Friday' – one of the world's busiest ever shopping days.
This year, Amazon has designated November 18- 28 as a ten day Black Friday event extravaganza, but as finance expert Martin Lewis said recently on Instagram: 'If you were going to buy it anyway and it is half price, you've saved 50 per cent. If you weren't going to buy it, but do cos (sic) it's half price, you've wasted 100 per cent.'
Well quite. I usually try and avoid the Black Friday spam as much as possible, unless it's something I really want or had planned to buy anyway. And it makes bagging a 'deal' a lot less thrilling when you discover just how much waste is involved in such an event.
A study published in the Journal of Industrial Ecology in 2016, showed that the things we consume, from food to gadgets and clothes, are responsible for up to 60 per cent of global greenhouse gas emissions and between 50 and 80 per cent of total land, material, and water use.
That's a pretty alarming thought, isn't it? I would say that many people, like me, have the best intentions and don't intend to buy things they don't need but it's not always as easy as it seems. Especially at this time of year when there are Christmas presents to purchase and a barrage of Christmas ads and social media campaigns. I can, as Oscar Wilde once said, 'resist everything except temptation.'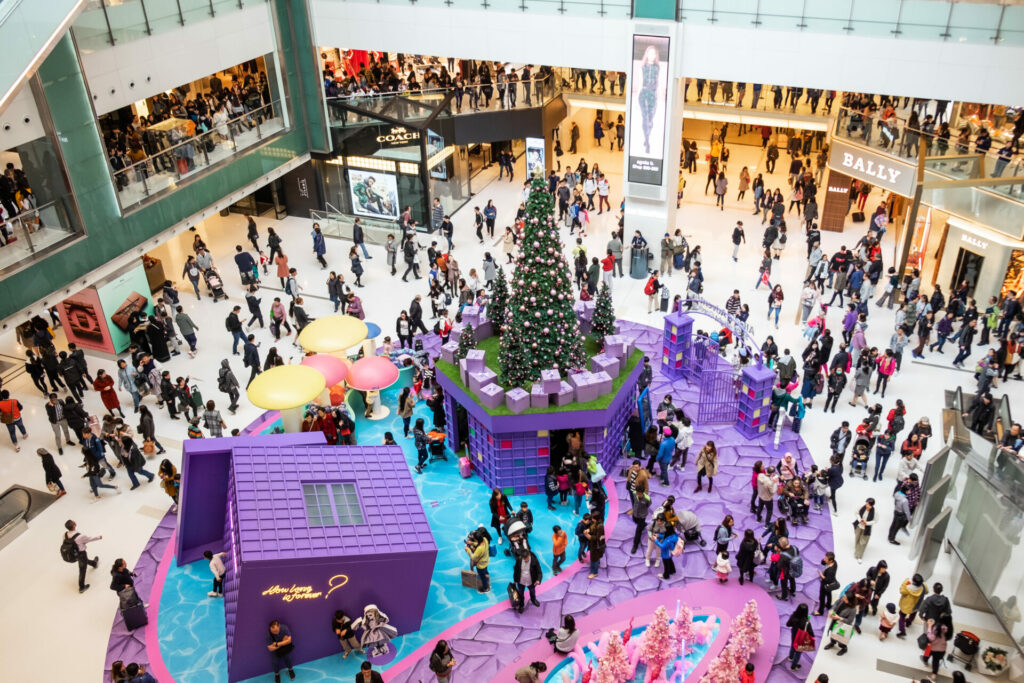 As someone who is definitely more of a maximalist than a minimalist, I commit to three days where I don't buy a single thing. But first, I did a quick run to Aldi (Waitrose is now designated to special occasions only, sadly) to make sure the fridge was well stocked and also a quick peruse of my favourite online shops to pre-empt any impulse buys and make sure I'm not missing anything. I splash out on a new black jumper which I know will be really useful.
Day 1
I am working from home and have a fridge full of food and no plans other than to meet a feature deadline but my mind keeps wondering back to the things I need to buy for the children's Christmas stockings this year. I see that John Lewis have those hot chocolate kits my eight-year-old keeps asking for. My hand hovers over the add to basket button but I distract myself by putting the kettle on for a cup of tea instead.
Just as I am finishing up a Zoom call, I receive an email from one of my favourite online retailers saying that the new sparkly cardigan I requested weeks ago is back in stock. 'Get it quick, before it runs out again!' they implore. It would go perfectly with that new black top I bought for the party next weekend. I remind myself about Buy Nothing Day and accept it will just have to wait. I will see if it's available again next week. I'm sure I've got another similar one somewhere at the back of my wardrobe I can dig out anyway. That will have to do.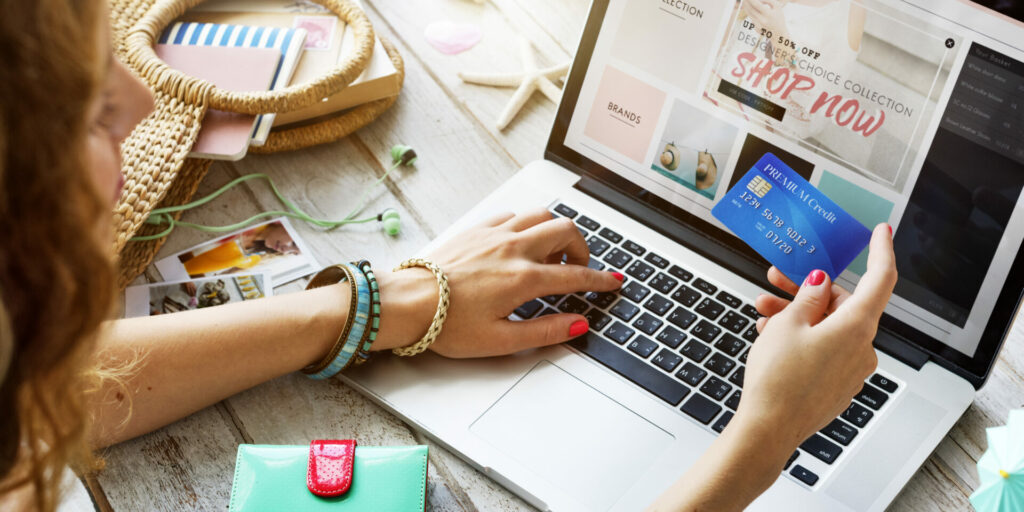 I call in at the post office to post a card for a friend's birthday and see that they've got a lovely new range of Gisela Graham goodies in for Christmas. Gorgeous little robin decorations, scented candles and beautiful make up bags. I pick up one and glance at the detail then remember I'm not supposed to be buying anything and hastily put it back on the shelf. Phew, I sigh. No harm done.
Day Two
I've got a work meeting at a local club I usually go to few times a week. They have a sale on in the home shop and I spot some gorgeous cushions which would go really well with our new loveseat. They are 30 per cent off. I am so tempted and keep stroking them to see how soft they are. I check my bank balance and reluctantly put them back but I keep getting distracted and thinking about them. It takes all my willpower not to go back in and buy them. I text my dad with a link and ask if he might like to buy me them for Christmas. He doesn't reply.
My youngest son comes home with a small hole in his school trousers. I only bought them a few weeks ago. I search online to see if they have any similar ones before remembering I'm not supposed to be buying anything. School breaks up in a few weeks. I will just have to make sure I wash the other ones so he has a clean, unmarked pair to wear for the rest of the week.
I scroll through Twitter and see someone raving about a book I've been meaning to buy for weeks. It's now on offer on Amazon. I am so tempted but resist splashing out. I still have half a dozen other books I haven't read next to my bed and one on the go on Audible. I will read them first by which time the book I want may be out in paperback and cheaper.
Buy Nothing Day three
I am supposed to be meeting my friend, Rachel, for lunch but text her to tell her about Buy Nothing Day and suggest meeting for a walk and bringing a flask of tea and a sandwich instead. She's not hugely keen given the chilly weather but she relents when I say I'll get lunch for the two of us next time. I very nearly stop at the farm shop after I've taken the children to school to stock up on some of my favourite cheese but I manage to salvage some from the back of the fridge instead. It's not the same but it will just have to do.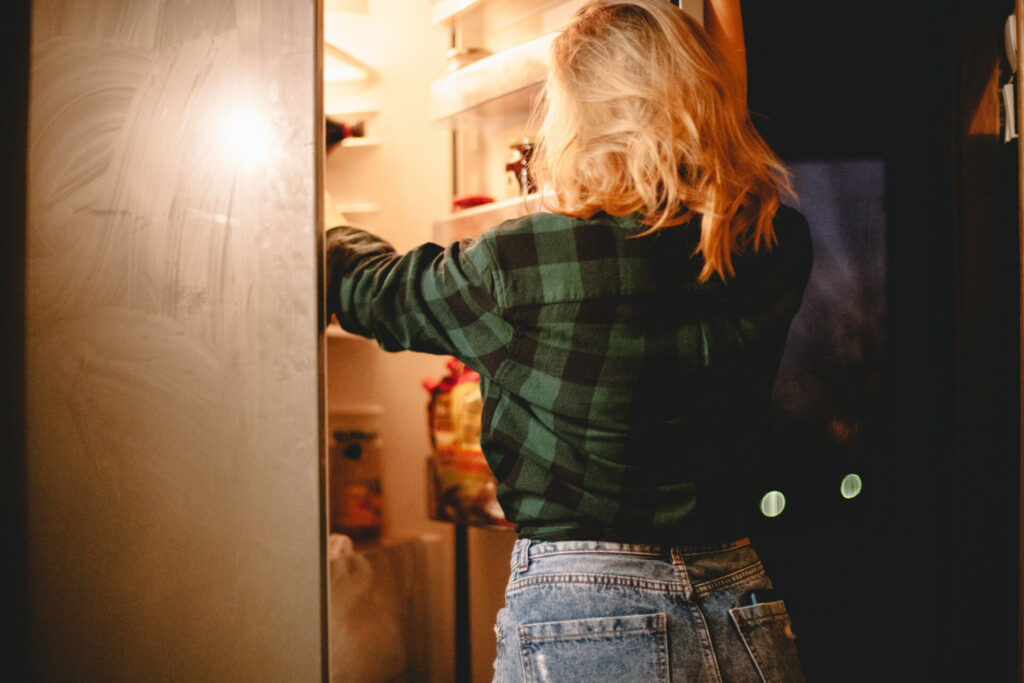 I scroll through my emails and see that two of my favourite brands have sales on. I can't help but click through and see that one has got the perfect tea dress, cut in that really flattering shape I love. It would be one of those dresses I could wear with black tights, boots and a jacket during winter and trainers in the spring. And it is 20 per cent off in the sale! Gah, I manage to resist for now but make a note to check again next week.
When I go to pick up the children from school, the first thing they ask is if they can go to the shop which has become something of a Friday ritual. I can't stand the thought of a public protest at the school gate so I reluctantly consent, much to their delight, and we head to the village shop. While they are choosing two teeth rotting treats, I spot my favourite grape on offer. I hesitate for just a second before putting it in my basket. Well, it is Friday and I need a little reward after three days of spending nothing.
I realise as I pour myself a crisp, cool glass later that evening that I have failed at my Buy Nothing Day mission. Perhaps three whole days was pushing it. It has been much harder than I thought but there is always next year, isn't there?