The best starting place to find answers to problems is to gain knowledge, and books have proved their worth over the course of time. If you're posing yourself questions about the climate change and what can be collectively or independently done about it then you're probably ready to arm yourself with some facts and well researched advice.
Here we've gathered a collection of books written by some of the leading names in climate change literature that not only help you to understand the issue, but also put forward ideas on how to overcome one of the biggest challenges humanity has ever faced. Resolving the climate crisis won't happen overnight but some bedtime reading to better understand the issues can surely only help.
How to Save Our Planet by Mark Maslin (2021)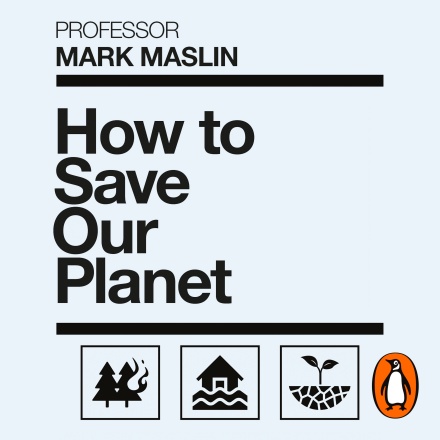 This snappy book does what it says on the tin, offering readers practical tips to save the world from climate change while also serving up the sort of facts that will seriously up your game at any dinner party. At just 256 pages or a two-hour audiobook, this handbook is at the same time factually alarming – there are more lego mini people than real people in the world – as it is hopeful in its solutions. With a whole chapter dedicated to easily incorporable daily changes How to Save Our Planet is a must-read if you want to feel empowered instead of discouraged in the face of climate crisis. In what's been billed as a 'brilliant' book, Maslin explains the history of our planet and species, as well as the potential in individual hands to create a more sustainable future. He maps out what the world will look like if we fail to act and the ecotopia we will have if we do (and in time), along with practical ways we can all lessen the catastrophic impact humans have so far had on Mother Earth. As the publishing house, Penguin, says: "How to Save Our Planet is your handbook of how we together can save our precious planet."
How to Prepare for Climate Change: A Practical Guide to Surviving the Chaos by David Pogue (2021)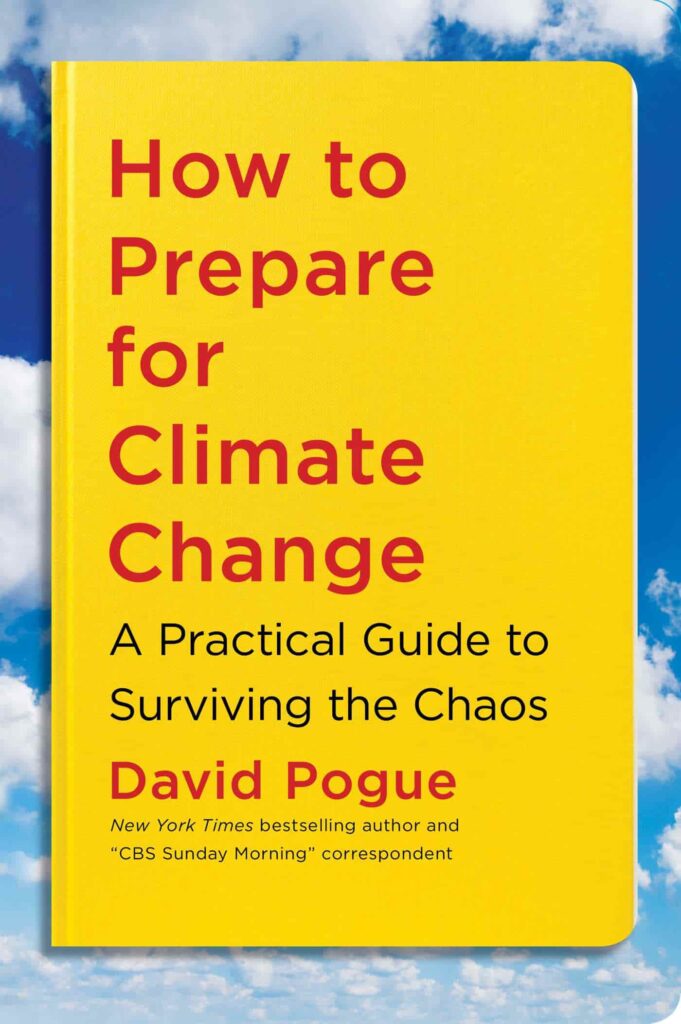 In How to Prepare for Climate Change, New York Times bestselling self-help author David Pogue offers a practical survival guide on how to live in the face of global weirding – a term he uses to explain why the phrase global warming just isn't the right fit. After all, winters are getting colder not hotter and that's confusing people. In this book, Pogue explains from the outset that the damage done to our planet will not be reversed in our lifetime, nor that of our children, nor even that of our grandchildren. The time for arguing over whether the climate crisis is real or fake has come to an end, and now it is simply time to prepare for the inevitable.
In this hefty book – 8 hours of audio or 600 pages – Pogue covers everything from financial investments, advice on what to grow and eat (peanuts and legumes apparently), where to relocate (when the time comes), how to talk to your kids about climate change, and other tips to surviving the catastrophic years ahead that he foresees as a given not a possibility.
While it is very much geared at an American audience – where to relocate, for example – there are lots of firm facts and sound advice that we could all do with hearing. As Pogue intros: "Even if we stopped burning fossil fuels and chopping down forests tomorrow, we wouldn't stop climate change. We wouldn't stop land ice from melting, millions of people from enduring forced migration, thousands of animal species from going extinct, and thousands of people from dying every year from insane-weather events that are hitting steadily more frequently…. Where does that leave you, the individual?
"That's where this book comes in." he continues. "It's a practical guide to adaptation steps that you can take, as one person—for your own benefit, your family's, and your community's."
Under a White Sky: The Nature of the Future by Elizabeth Kolbert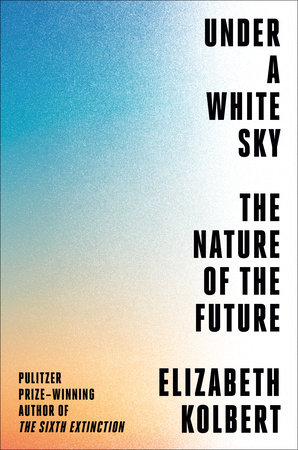 Recommended by both Barak Obama and Bill Gates as a summer read, the latest book from the Pulitzer Prize-winning author of The Sixth Extinction is another international bestseller. This time Kolbert investigates the planet's Anthropocene Epoch – a term to date the start of significant human impact on Earth's eco-system – with less of a focus on the catastrophes that lie ahead but rather the valiant if not frenzied efforts, of scientist to reverse the damage we have created.
Meeting with biologists attempting to save the world's rarest fish, researchers attempting to develop coral that can survive higher temperatures and physicists considering shooting diamonds into the stratosphere to cool the earth, Elizabeth Kolbert looks at ways we have reshaped the earth and how we intend to repair it.
As Rolling Stone's Jeff Goodell reviewed, "To be a well-informed citizen of Planet Earth, you need to read Elizabeth Kolbert." Who are we to disagree?
We Are Unprepared by Meg Little Reilly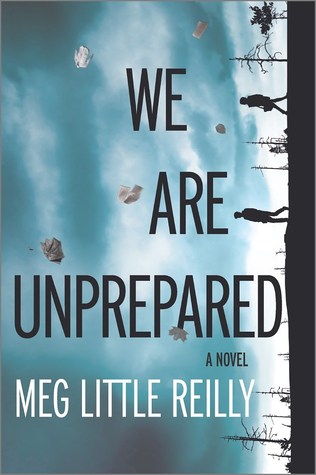 If you prefer to learn about climate change via fiction, this debut novel from Meg Little Reilly is a fantastic place to start and a riveting addition to any summer reading list. A beautifully written and captivating novel which sees a couple – Ash and Pia – faced with the enormity of an impending catastrophic storm that threatens to decimate not only their Vermont town but their increasingly fragile relationship.
This story looks at the social ways in which a climate crisis could divide an otherwise tight knit community when faced with the devastation unleashed by a series of superstorms. Divided by their approach to catastrophe, the town unconsciously separate into two groups, those with whom Ash teams up, who want to work for the good of the community, and the preppers, with whom Pia aligns herself, a survivalist group of paranoiacs.
When The Storm eventually hits it forever alters the landscapes of their village community leaving everything, and everyone, scarred. In the face of an appocalypse do people become better or worse versions of themselves?
Our House Is on Fire: Greta Thunberg's Call to Save the Planet, by Jeanette Winter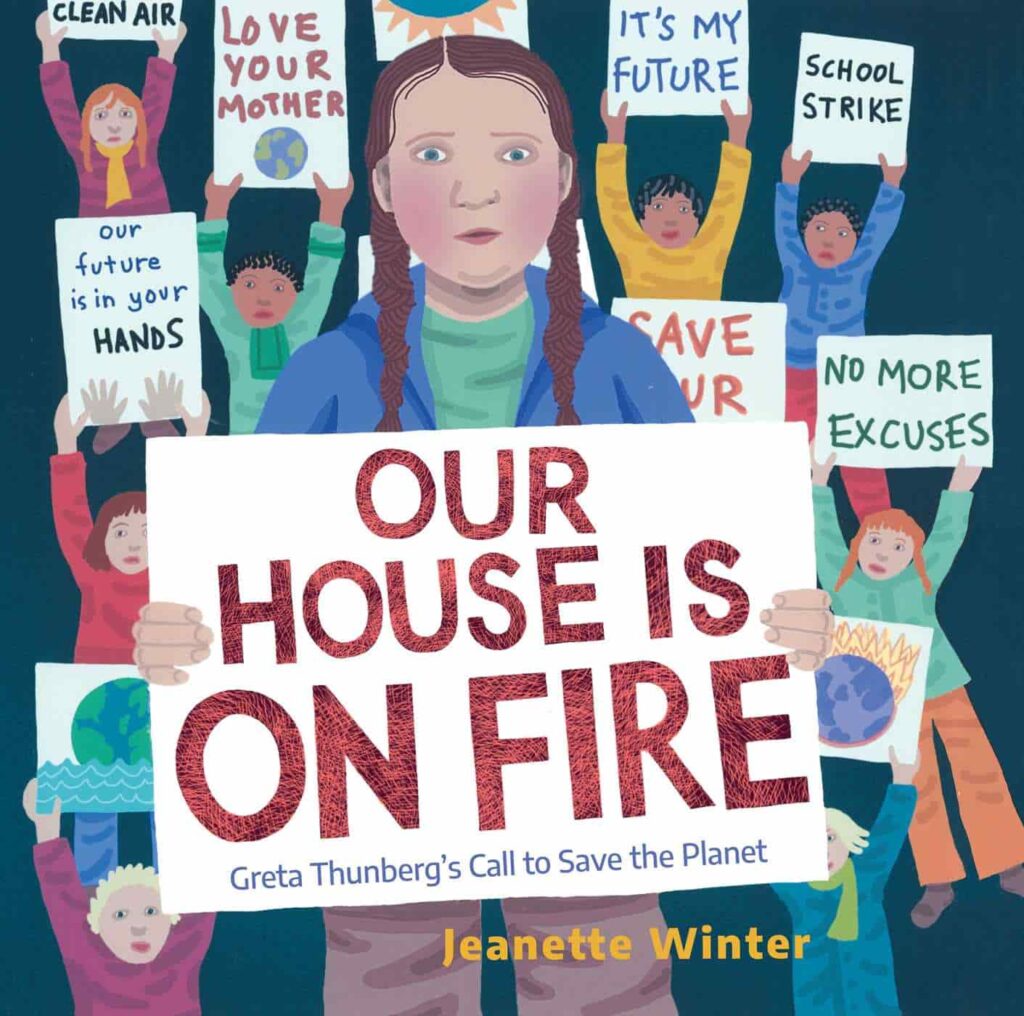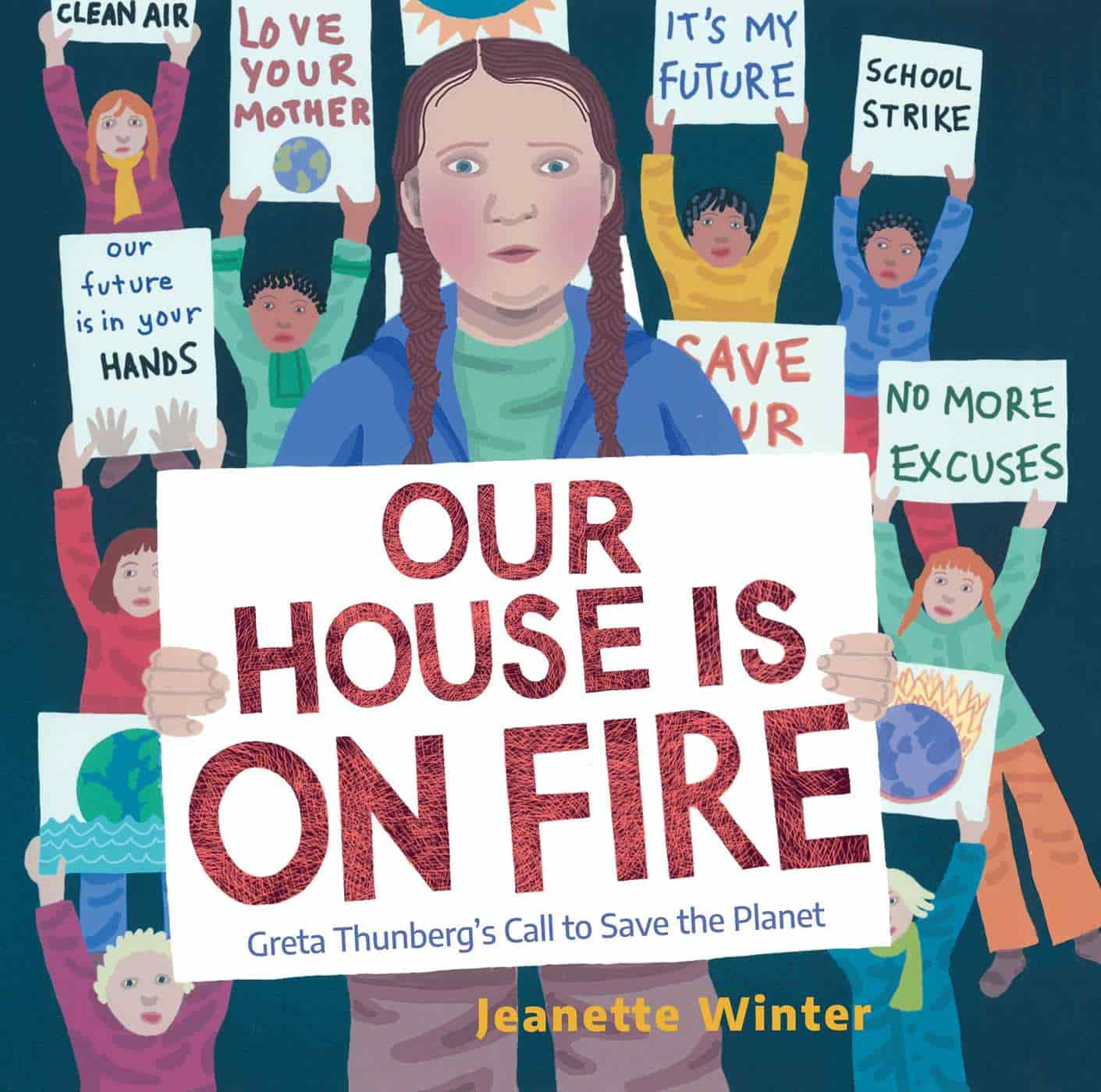 Struggling to explain climate change to your little ones? This inspiring picture book about the childhood of Time Person of the Year 2019, Greta Thundberg, is written and illustrated by acclaimed author, 80-year-old Jeanette Winter.
Targeted at children from ages three to eight, it depicts the young girl's rise from learning about the devastating effects of a climate crisis to her decision to carry out a school strike that would eventually turn into a global movement and allow her to address the world's authorities at climate summits, conferences, and forums. "You are never too small to make a difference" she tells us.
Share this with your children to teach them not only about climate change but the important message it carries that even the smallest people can make a global difference.