While we've heard the saying that 'all that is gold does not glitter' that doesn't stop most of us hoping to find some gilded jewellery under the Christmas tree each year.
After all, while diamonds are the flashy token of wealth and romance, gold is the ultimate symbol of eternal love as epitomised with a simple wedding band.
And while we've embraced conflict-free diamonds, determined not to get (any metaphorical) blood on our hands, now is the time to do the same with the precious metal that has long been known as Dirty Gold.
For gold mining has long been one of the world's most destructive industries. A single gold ring leaves at least 20 tons of waste in its wake, produces craters that are visible from space and has been linked to global human rights abuses and the destruction of wildlands globally.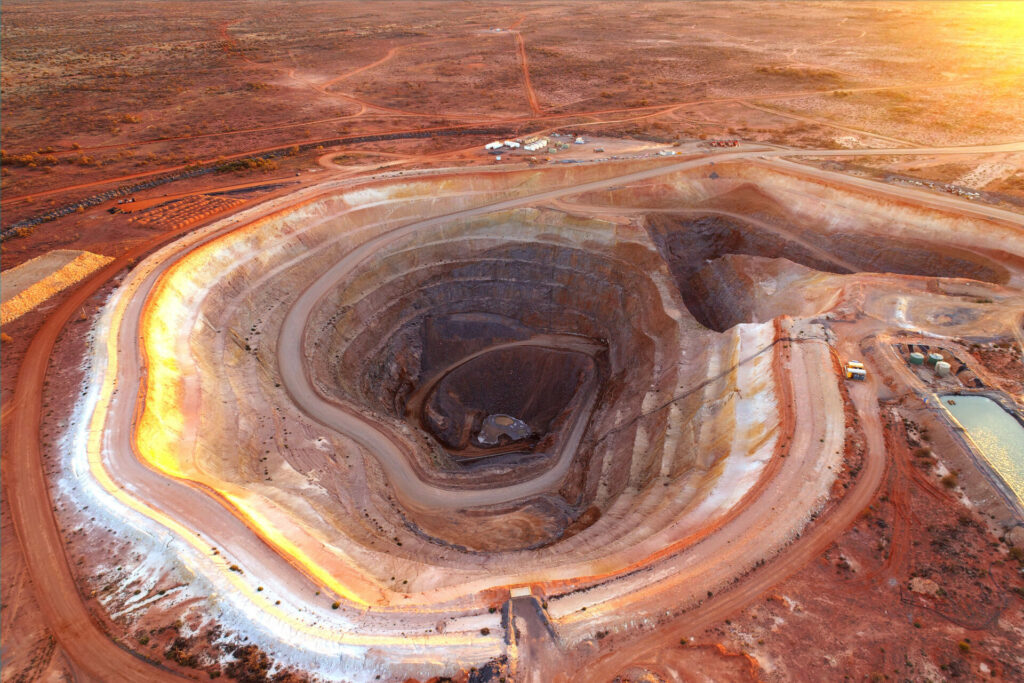 Metal mines generally are the largest toxic polluters of the industrial sector. But gold mining can also employ a cyanide solution to separate the gold from the ore that is a major pollutant and incredibly dangerous – one millionth of a gram per litre of water kills aquatic life, a rice grain-sized particle an unwary worker. 
Then there are the industry's other working practices to consider: the danger of sending miners deeper into the earth to find the scarce metal, causing 81 deaths in 2018, the latest figures available, encroaching on protected land – especially that of indigenous peoples – and disrupting local communities.
To put it bluntly, the Dirty Gold mining industry is rife with humans rights violations, such as child labour, exploitation of vulnerable people, contaminating drinking water, displacing communities, and even funding conflict.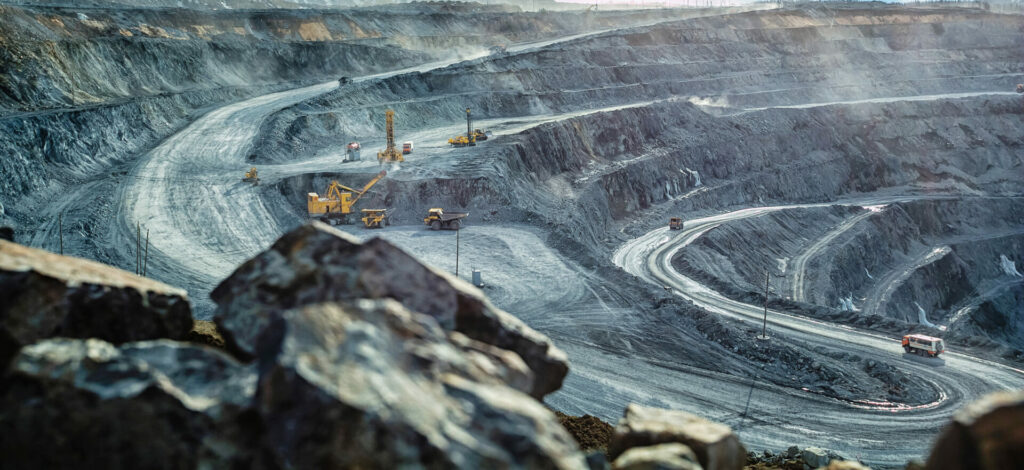 But the industry has been cleaning up its act as consumers demand jewellery that does more than simply look good – it has to be good, too. Today's conscious customers consider ethical concerns including 'social welfare of distant others, as well as animal and environmental issues' when deciding which brands to buy, according to a study of fine jewellery from the Open University. 
So thanks to legislation and consumer pressure, there is now a rush for green gold that can be ethical, sustainable, eco-friendly and fair trade. But which one is which and what do these buzzwords mean? 
Here, The Ethicalist deciphers the meanings so you can rest assured that any precious metal presents you buy for loved ones this Christmas are as good as (ethical) gold. 
Ethical Gold
Sourced from small scale and artisanal mining companies using legal operations and in consideration of working conditions, Chopard has defined this as 'gold acquired from responsible sources, verified as having met international best practise environmental and social standards.'
There are proven good labour conditions, including no child labour or gender inequality or unfair pay. Ethical gold can still me mined using cyanide and mercy, but this needs to be safely managed and disposed of. Supply chains are also transparent. Ethical gold meets the Fairmined Gold Standard certification.
Fair Trade Gold
This gold is sourced exclusively from artisanal or small scale mines and guarantees a minimum price when buying gold from the miners. In order to use the term, products come with certification from international governing body, Fair Trade Foundation of the World Fair Trade Organization, and meet the Fairtrade Gold Standard.
Eco-Friendly Gold
Also known as green, environmentally friendly or ecological gold, this is gold that is mined ethically without the use of any harmful chemicals. That means that aquatic eco-systems are protected and the mining companies are aware, restore and care for the environment. As well as the Fairmind Gold Standard, green gold comes with Fairmined Ecological Gold Standard certification.
Sustainable Gold
Eco-friendly gold isn't necessarily sustainable. Like the term 'fair trade', sustainable comes with a set of precise requirements which need to be met. The UN sets the standard for sustainability as something 'that does not compromise the ability of future generations to meet their needs.'
That means the entire life cycle and process of extracting the gold from the earth and delivering it as a final product – from the energy, resources, manufacture and transport – has to meet criteria. Sustainable practices are certified by third parties such as GreenCircle Certified.
Recycled Gold
Rather than mine for new gold, brands create gold from previous pieces that they recycle and repurpose. As well as old jewellery, it could be coins, scrap metal or floor shavings or chippings from industrial production, which are melted down into bars for jewellers to buy. It can be hard to keep track of the supply chain to make sure no dirty gold from conflicted areas are used. Brands are making a conscious effort to monitor suppy chains and make sure they are more transparent. Tiffany does this well by tracing all of its gold to a single mine in Utah, US.
We're Dreaming Of a Green (Gold) Christmas…
The Fair Trade Bracelet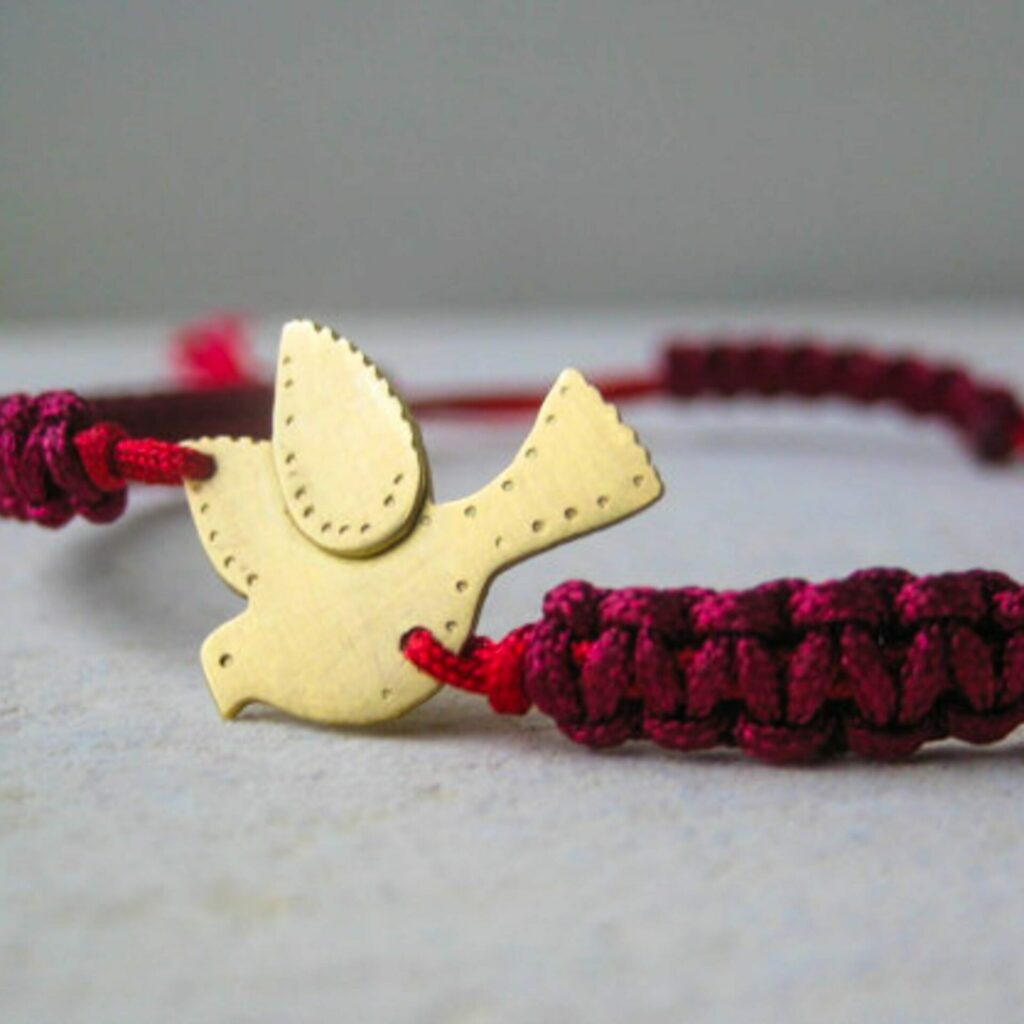 When designer Shakti Ellenwood heard about the horrors of gold mining she vowed to become part of the solution rather than the problem and began using only recycled gold. She then registered to buy fair trade gold for her distinctive ethical jewellery.
'I began to hear stories of miners getting paid less than even enough to feed their families, working in mines that were unsafe, leading to many unnecessary deaths and injuries as well as working with dangerous chemicals, such as mercury and cyanide, that harmed them and their children and the natural ecosystems surrounding them,' she explains. 'These chemicals were being poured into rivers, destroying everything they came into contact with: trees, fish, plants.
'These artisanal miners have been at the end of a very long supply chain, often working illegally without rights. Such stories are heartbreaking and led me to look at alternatives.'
Hand made using 18ct Fair Trade gold, Paloma dove bracelet is an amulet for peace, innocence and compassion. It is delivered in an ethical wool pouch, with two per cent of the sale donated to environmental and social causes. Free worldwide shipping includes tracking and insurance.
The Paloma Dove Ethical Bracelet, £795 (3,522 AED) Shakti Ellenwood
The Eco-Friendly Pendant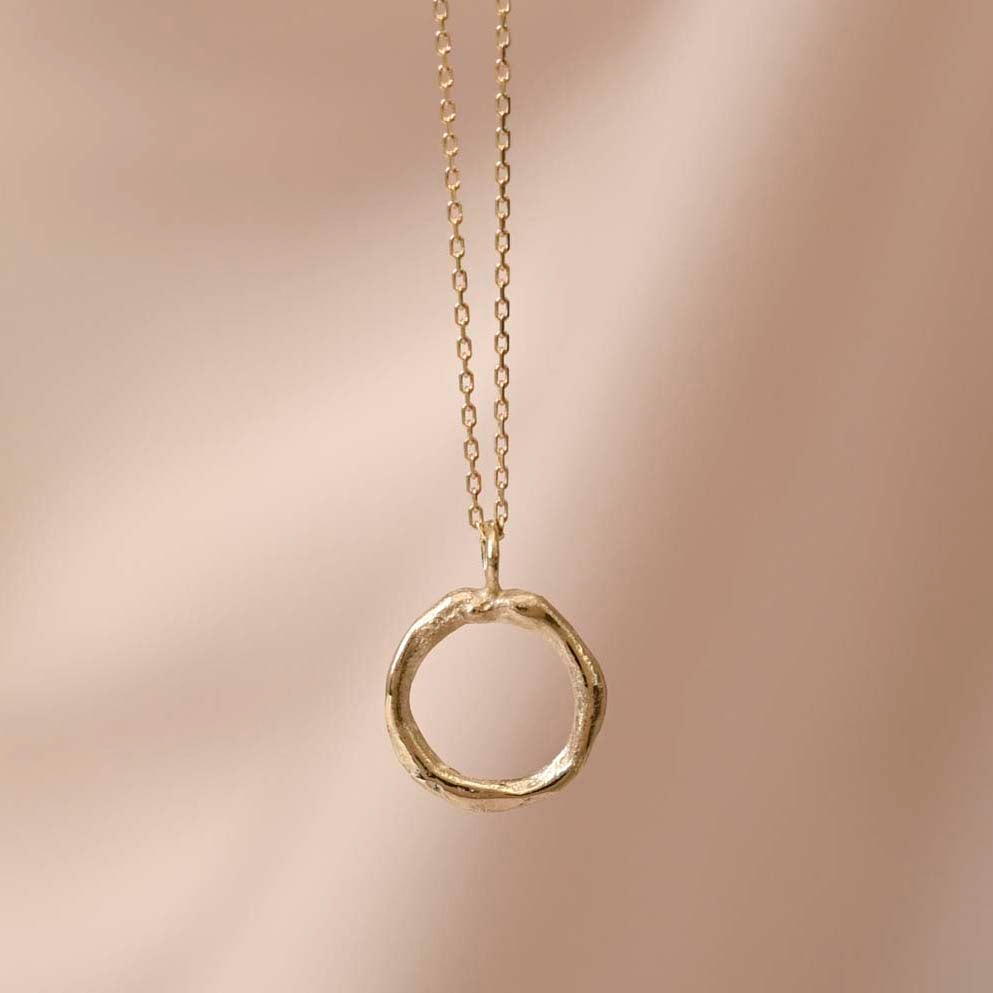 An eco-friendly jewellery brand founded by Emma Barnes, every piece is made with fully traceable or recycled solid 9ct gold or silver. This pendant is handmade using traditional silversmithing techniques and conscious methods and is designed to celebrate the imperfect. Minimalist, but with a hint of personality, choose from a 40cm or 45cm chain for the necklace which can be dressed up or down over the festive season – and beyond. It has a minimal environment impact, comes in plastic-free packaging and can be shipped (and tracked) all over the world for £8.50 delivery.
9ct Gold Organic Circle Pendant Necklace, £200 (886 AED), Wild Fawn
The Ethical Bracelet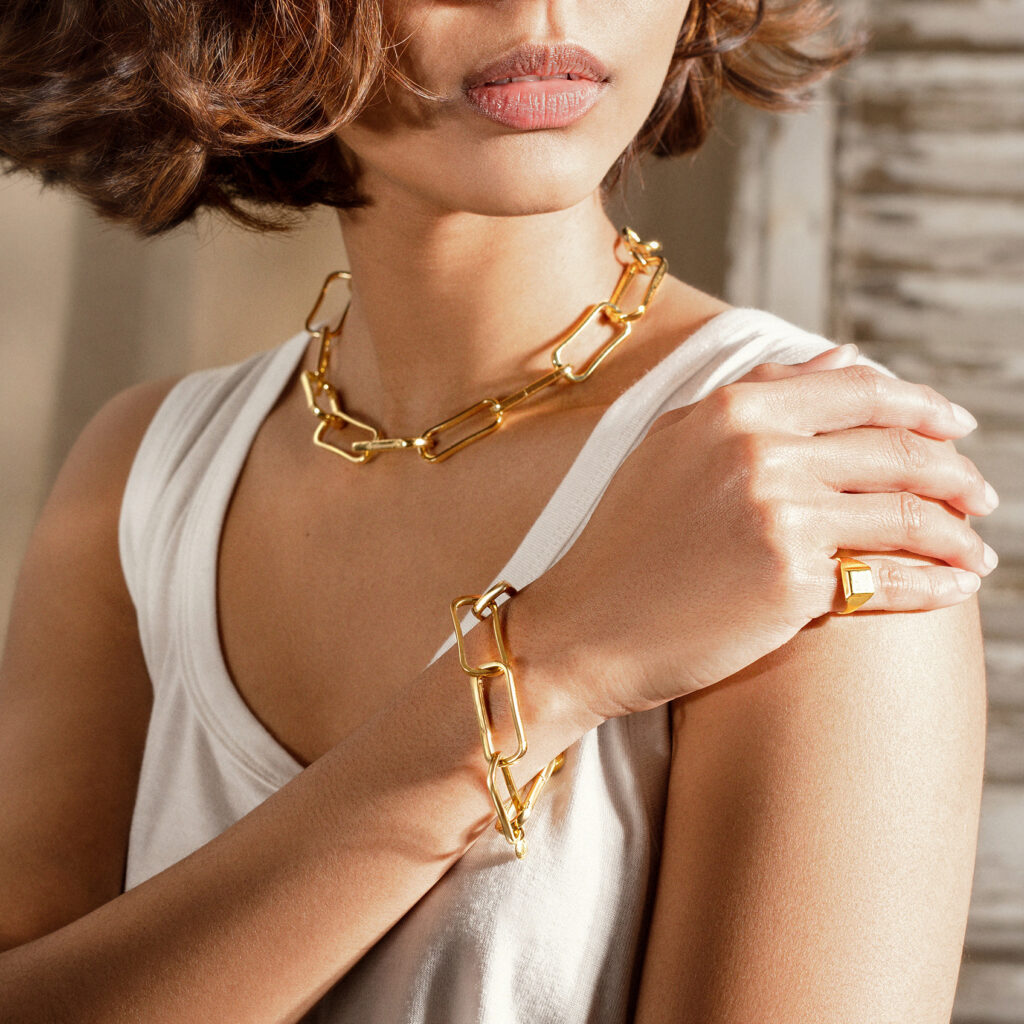 A favourite of the Princess of Wales and the Kardashians, Monic Vinader's pieces make a statement for all the right reasons. This stunning bracelet is handcrafted using 100 per cent recycled 18ct gold vermeil and solid sterling silver, which reduces CO2 emissions by more than 60 per cent.
The Alta Capture bracelet is made up of solid links which can be worn alone, or add pendant charms to the hinged links to create a completely different look each time. Minica pioneered the vermeil technique to create beautiful, affordable jewellery where she layers gold on top of sterling silver to create a finish that is five times thicker than gold plating and far more hard-wearing. Her pieces are made by family-run workshops of artisans around the globe, ensuring that the company adheres and promotes fair and equal human and labour rights to transform jewellery supply chains to be more responsible and sustainable.
This really is a brand fit for royalty that is a game-changer in terms of ethical practices and producing pieces that come with a five-year guarantee so you won't ever want to take them off.
Alta Capture Bracelet, £276.50 (1,225 AED), Monica Vinader
The Recycled Necklace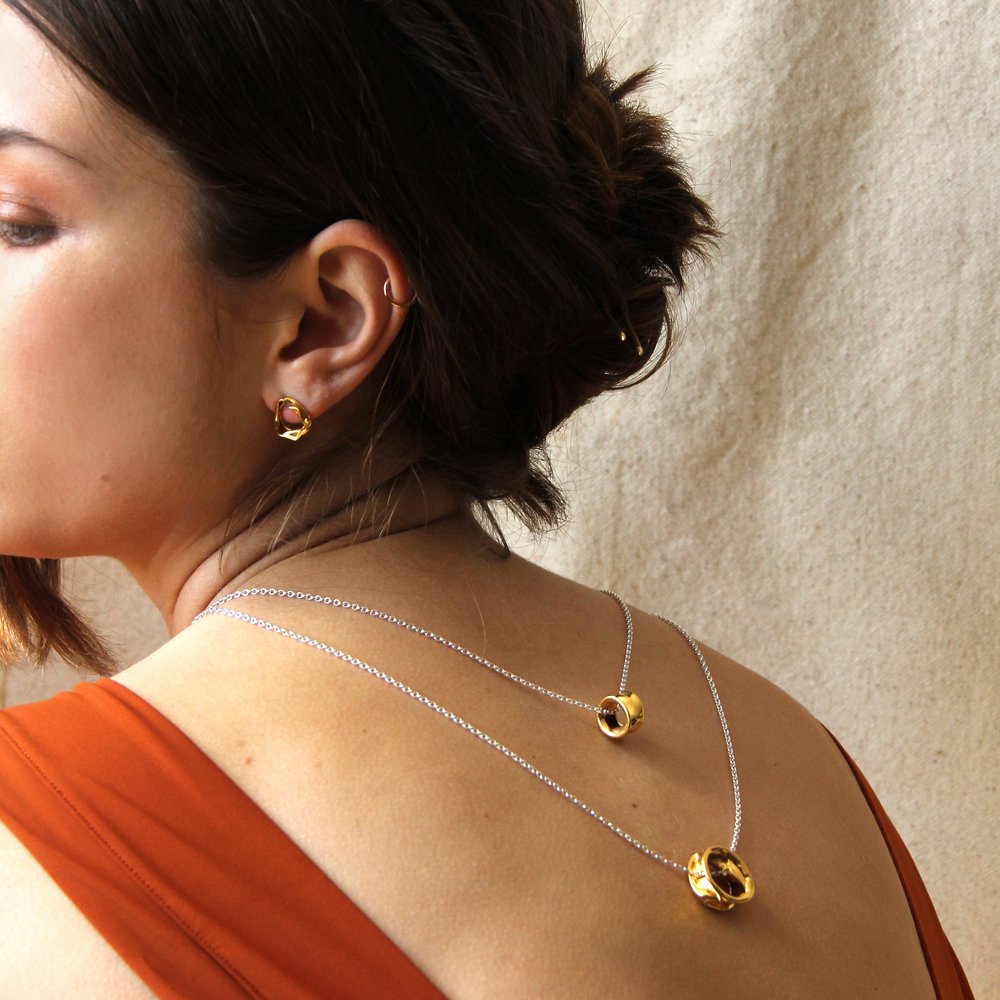 Inspired by nature, Emma Aitchison creates eco-conscious jewellery with sustainability and style at the core of the jewellery studio. The Plunge pendant is made from 100 per cent recycled 9ct gold, with a fully recycled silver chain and is described as a 'slice of the ocean with a little hint to the ripples and shapes we see.' Modern, and understated in a quirky way, this piece pays homage to the calming properties of the sea while making a statement splash.
Hand-made using natural alternatives to traditional jewellers' chemicals, the packaging is recyclable and compostable and five per cent of every sales goes to Survival International, an independent organisation formed to protect tribal people globally.
The jewellery company offers climate neutral shipping worldwide with DHL GoGreen who work with projects to offset the emissions from shipment transportation at no extra cost to the customer. What's not to love?
Plunge, 9ct gold pendant with silver chain, £240 (1,063 AED), Emma Aitchison
The Recycled and Responsibly-Sourced Earrings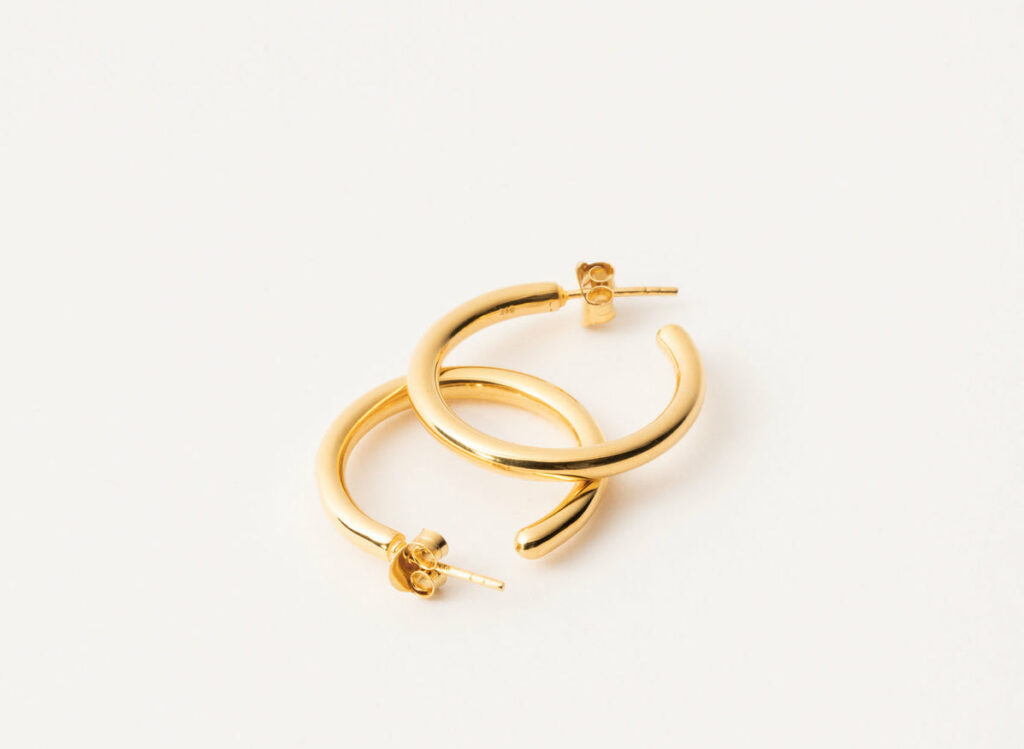 Created from recycled and responsibly-sourced sterling silver and 18k gold plating, these solid hoop earrings are from a sustainable brand that was established to employ disadvantaged women. The Bird Song jewellery is made in a living wage co-operative in Jaipur where everyone is treated with respect and each piece lists the name of the women who made it along with how much they receive from the sale. In this case that's Pooja, Praniti, Asha, Vimla and Rekha, who receive £13.45 per sale. You can't get more transparent than that. International shipping.
Gold Plain Hoop Earrings, £45 (199 AED), Bird Song