Phil Wildbore takes a deep breath. 'Back then it was an interesting story for buyers. It was an interesting story for the media. But did people buy it then because it was ethical? I don't think so,' he says.
Phil is the founder, 17 years ago, of Monkee Genes, a British denim brand and one of the first in the world to use organic cotton. 'Even now it's secondary: like any environmentally-sound fashion product, they have to have edgy design first because nobody buys eco clothing just for the eco content. But if it's ethical too then that's a definite bonus.
'We have a motto for our jeans: "No blood, no sweat, no tears". And I used to jokingly add "and no money". But, thanks to the internet, attitudes are changing fast. Eco standards are now something more people are looking for in their jeans.'
Dirty Business
That used to mean paying more too. But there's a rivet-ing case to dig deeper into those pockets. Jeans are, unquestionably, the planet's single most widely-worn garment, and all the more so since denim's global revival over the last 20 years. A staggering 1.2 billion pairs of jeans are sold in the US alone per year. The average American woman owns eight pairs.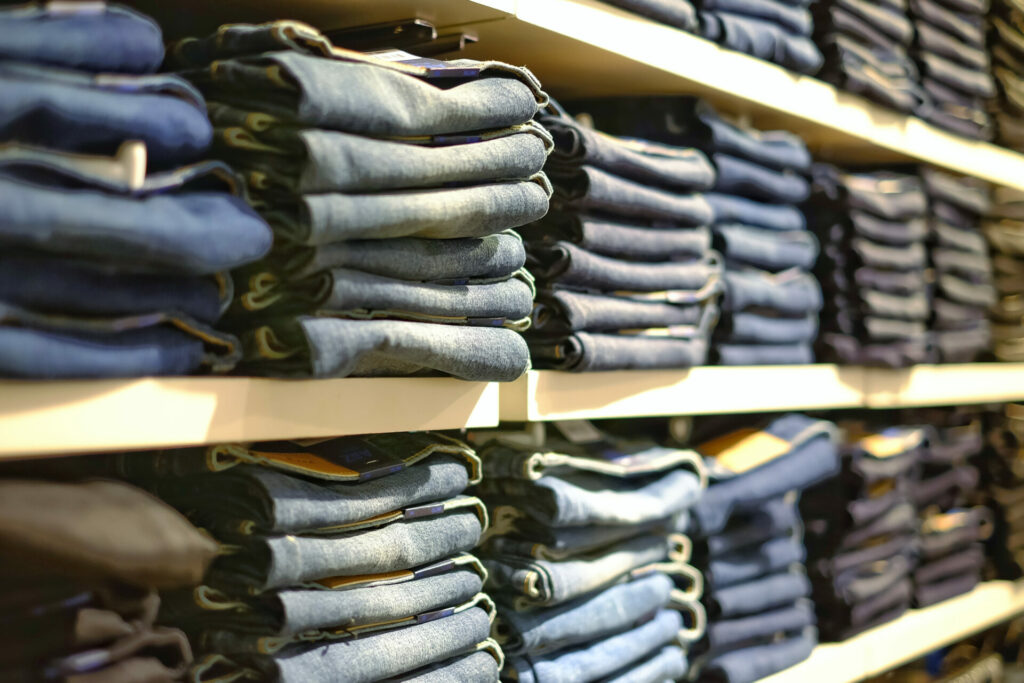 But, for all that, jeans are also one of most hazardous garments to the planet's health. To make a single pair up to 7,000 litres of water are needed to grow the cotton (around 54 full bathtubs), which is also drenched in pesticides. The fibres are stained that iconic indigo using toxic dyes, the yarn is bathed in oil to smooth it, and starch is used to make it stronger ­– but when it's dumped in water, the microbes that eat it also use up oxygen – and equally hazardous chemicals are used to give the finished jeans that 'lived in' feel.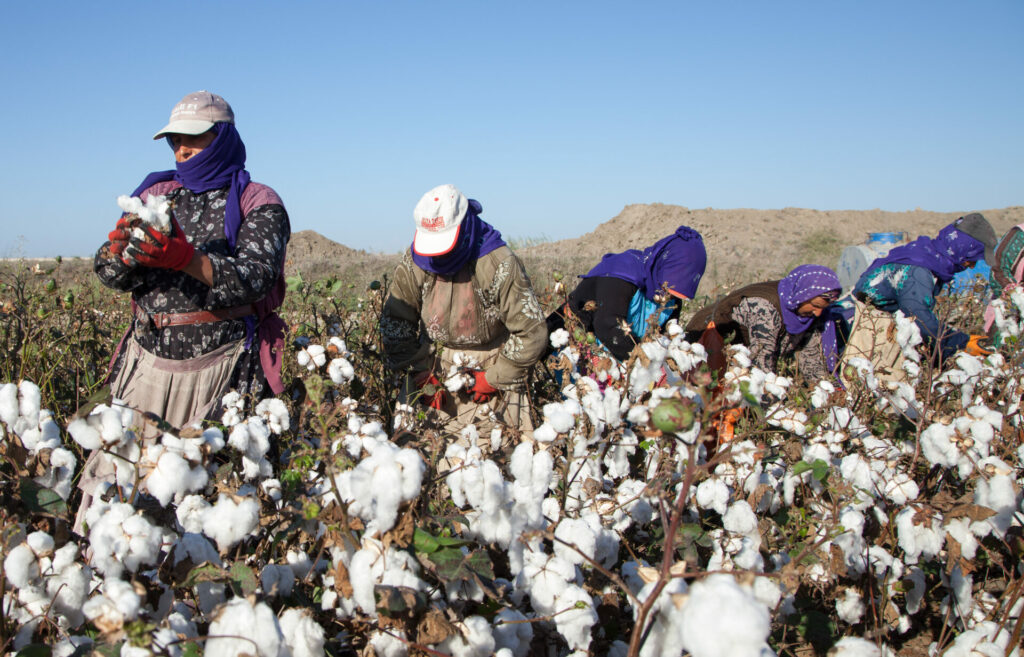 But it goes beyond the use of cotton – one of the world's thirstiest crops – that it shares with so many other clothes. Cotton production uses 2.7 per cent of the world's Arabic land but 10 per cent of all pesticides to prevent crop failure and the toxic chemicals have health impacts on the workers and communities and ecosystems that receive excess run-off from farms.
These chemicals also pollute rivers used for drinking water and bathing, and can even lead to serious birth defects in the farmers' children, a study discovered.
Organic cotton – which doesn't use pesticides – is only a fragment of the story, and all the more so since it's harder to get, weave, it's fuzzy and not as hard-wearing, which are all factors the general market has to date not tolerated well when it comes to making its purchasing decisions.
Dying For Denim
The real impact of denim is more specific, particularly when manufacturers aim for the pre-aged style so in demand right now. Bleaching, stone-washing and sandblasting – banned in 2004 after being linked to lung cancer among its workers but still in use in some Far Eastern manufacturing – are all chemically intensive processes.
The synthetic indigo dyes (very few makers use natural indigo as the results are comparatively light and uneven) are derived from coal tar and other chemicals and are slow to decompose. If the old dye isn't recycled and dumped in waterways, as happens in developing countries, it can contain lead, mercury and selenium. Farmers in such regions often complain about sterile soil and chemically burnt seedlings, so what must it be doing to the marine life?

'The big problem is the chemicals – and it's a problem most people don't know about,' suggests Peter Schuitema, the owner of Dutch 'green' fashion brand Kuyichi. 'We love jeans – the indigo colour, how it fades. But denim starts out white, and only through a lot of dyeing does it become that colour. And then only through the harshest treatments does it get to look a few years old. There is a choice. There are ways to do it better. But the fact is that chemicals are easier.'
Yes, there are ways around this: you can use pumice stone and a lot of water – up to 45 litres per pair – to age denim, though by combining several water-based processes into one, Levi's has developed a 'Water Less' denim it says it will use for 80 per cent of its products by the end of the decade.
The use of sun lamps, another way to fade denim, is energy intensive. As Renzo Rosso, founder of Diesel and pioneer of the distressed look has noted: 'you can do a lot with Black & Decker tools too'. But this is labour intensive and expensive: the vast majority of jeans are bought retail at well under US$50. A pair of Diesel jeans might start around three times that.'
Wildbore agrees that the demand for the vintage look is problematic. 'The recent trend for dark, raw denim has been great – raw denim requires relatively little washing and so uses less energy too," he says. "But the fact is that if you want a pair of jeans to look old from the start, it won't look convincing without the use of chemicals. The results achievable by other methods just don't look right.'

But those other methods are advancing, thanks to recent experimentation by the mills and laundries that supply many of the major brands. Candiani – arguably the world's most innovative denim mill and definitely its most sustainable – has, for example, devised Indigo Juice, a technique by which the indigo dye is affixed to just the surface of the yarn – saving energy and water; and N-Denim, a method by which denim is, after dyeing, exposed first to nitrogen for a period before exposure to oxygen (oxidation being the process that turns indigo dyed textiles that dark shade of blue).
This step allows denim to achieve a deep indigo colour with only two dips in the dye vat, as opposed to a more intensive standard of seven.
'To be honest we looked into the nitrogen process because we thought it would give us some interesting colours, which it has,' says Alberto Candiani, the Italian company's head. 'But, then again, the company is situated in the middle of a nature reserve, so 'eco-friendliness' is the way we've always tried to work.'

Indeed, it seems that to create an aged look, the industry is using the most advanced science too. Francois Girbaud, a pioneer in denim design through his company Marithe & Francois Girbaud and the man often co-credited with the invention of stone washing during the 1970s, has worked with Spanish company Jeanologica to develop a system called WattWash that uses lasers to create the effects once achieved by manual manipulation and abrasives.
'I'm a kind of criminal in a way,' he says, given his historic contribution to the environmentally-unfriendly nature of much denim. 'But though I'm partly responsible for [the industry's use of chemicals], now I'm finding new ways to age jeans sustainably.'

Jeanologica, has, in fact, been developing such light-based technologies since 2011. Its PP Light Spray allows the use of highly toxic potassium permanganate which contains heavy metals – to create artificial fades – to be abandoned, and is sufficiently sophisticated to be used to mimic the very weaves found in more expensive, artisinal denims.
Other laser-based system can create a sun-bleached effect without the need for actual bleach. The system doesn't, for now, allow for manufacturers to maintain their profits at current prices on mass-market jeans, but more upmarket brands – the likes of Diesel, Edwin Japan and Hilfiger Denim – have invested.

Enrique Silla, Jeanologica's co-founder, is in no doubt about the timeliness of Jeanologia's technologies, nor, crucially, that their processes are indistinguishable from the results achieved by working with chemicals and by hand.
'Creativity, sustainability and innovation are the key to the new industrial era, and thanks to the tech it's possible to mechanise the process of aging denim, to make it more efficient and at the same time be sustainable, all without affecting the final look,' he argues. 'Looking forward, the denim industry without tech will be untenable. There are a lot of environmental problems associated with denim production, so we have to be aware of this situation and take action now.'

Long-life Jeans
Of course, the situation could be considerably mitigated if we took what might now be considered a rather old-fashioned approach to making our jeans look old: by buying better and just wearing them for longer.
The problem, concedes Eliina Brinkberg, the environmental manager for the Swedish denim brand Nudie, is that, aside from for denim nerds – who typically insist on buying 'loomstate' raw denim and take pride in the fades their jeans achieve over time – jeans have become as much a product of the fast fashion industry as a style staple.
In contrast, Nudie has encouraged consumers to see their jeans as a product with a longer life by opening 17 repair shops internationally, with more to come. Take your Nudie jeans in and any rips or holes will be fixed free of charge.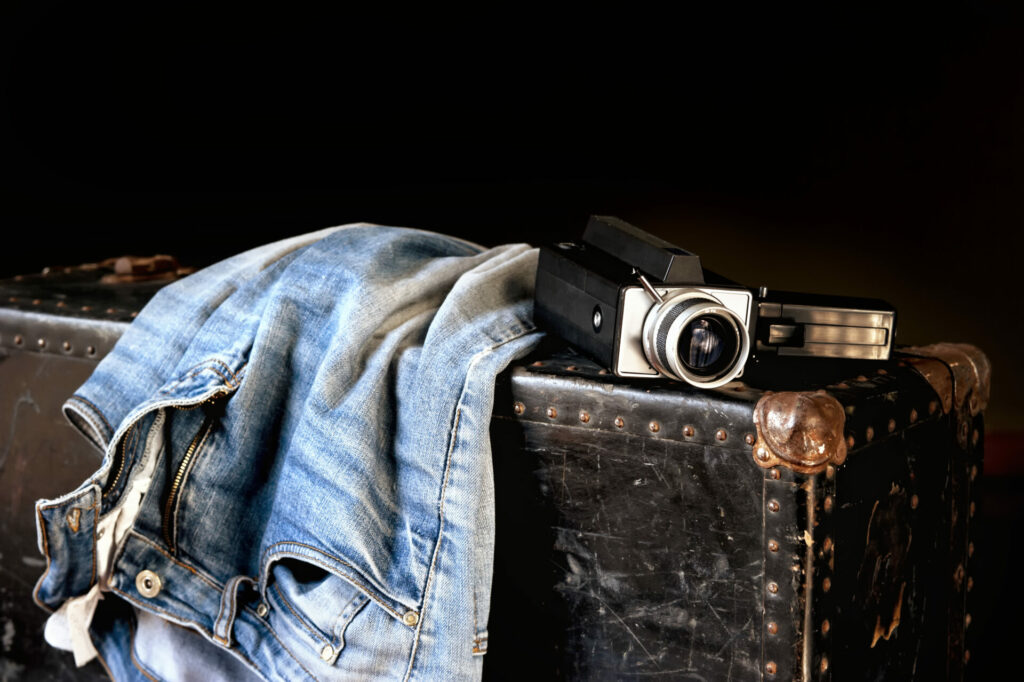 'Denim is a chemicals-based industry and will continue to be so for some time to come, but we have to look to all possible ways of working around them,' says Brinkberg. 'Brands have to do more to raise awareness among consumers.
They have to choose to work only with those suppliers whose technology is up to date – with water treatment or with closed systems, for example. Naturally, that sort of decision will have an impact on the cost of jeans. Cheap jeans just can't be sustainable. It pays to remember that there's no way a €50 pair of jeans is environmentally-friendly'.

Clean denim – the eco brands to consider

Nudie – for its now all-organic cotton collections and repair service. nudiejeans.com from €120
Monkee Genes – the first denim brand to gain both Global Organic Textile Standards and Soil Association certification. monkeegenes.com from £90
Levi's – for its Water Less line. levi.com from US$90
Kuyichi – leader in using hemp and recycled denim, reducing the need for textiles manufacturing. kuyichi.com from €120
G-Star – big on the use of recycled and organic cotton. g-star.com from €120
Mud Jeans – pioneers of a system by which you can lease jeans, recycling them for you later. mudjeans.eu from €99
Patagonia – has developed its own process that uses 84% less water than standard. patagonia.com from US$99
Vintage – don't buy new in the first place; buy old